Let's get creative and have some fun with these crafts for kids! Here you'll find all the Craftulate crafts in one place – and lots of new inspiration too!
I've separated the projects into the most popular themes to help you decide, but if you have a specific craft material in mind like paper plates, glitter or beads, then just search the whole site by typing in the search box at the top right of the screen!
Just click on the section that interests you, and it will jump to that section. I'm sure you'll find some fantastic crafty ideas!
Or are you looking for seasonal crafts? Click here for Valentine's Day, Easter, Halloween, and Christmas!
---
Animal Crafts for Kids
All kids love animals! You'll find all kinds of farm animals, zoo animals and pets in this collection!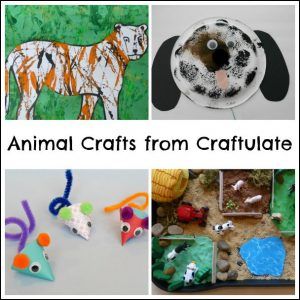 Mini Craft Stick Animal Puppets
---
Bird Crafts for Kids
This category includes crafts of birds and crafts for birds!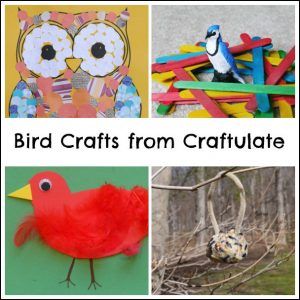 Bird Nesting Material Activity
Thanksgiving Placemats For Kids To Make
Make Way for Ducklings Busy Bag
---
Nature Crafts for Kids
Flowers, trees, seeds, rocks, weather – you'll find it all here!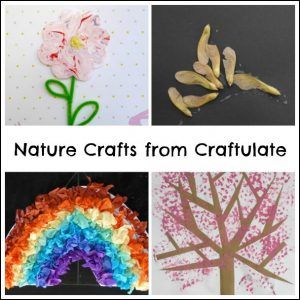 Hydrangea Art for Kids Using Okra
Top 10 Flower Art Projects for Kids
Park and Pond Water Bead Small World
Real Leaf Sorting Activity Board
---
Bugs & Insect Crafts for Kids
Scroll down the list to discover all kinds of creepy crawly crafts!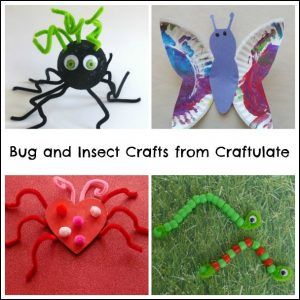 Pipe Cleaner and Bead Inchworm Craft
---
Ocean & Fish Crafts for Kids
We just love anything to do with fish, seas and the ocean!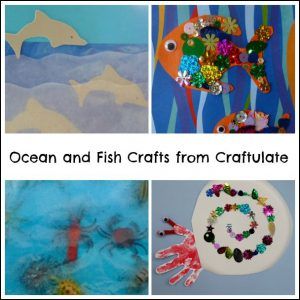 The Deep Blue Sea Veggie Snack
---
Transportation Crafts
If your kids love vehicles and transportation, these are the crafts you need!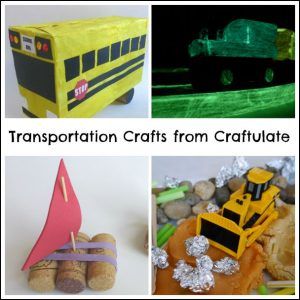 Paper Plate Monster Truck Craft
6 Transportation Dot Marker Printables
Construction Site Sensory Play
19 Train Themed Free Printables
Thomas the Train Pumpkin Craft
All Things Construction Vehicle!
---
Homemade Toys
Homemade toys are so much more personal than store-bought!

Indoor Golf Game for Preschoolers
15 Homemade Toys to Make For Kids
DIY Pick-Up Sticks Game from Chopsticks
Super Easy Homemade Spinning Tops
Face Parts Game – with free printable
---
Gifts Kids Can Make
It doesn't have to be much, but it will be treasured for a lifetime. This list also includes homemade cards.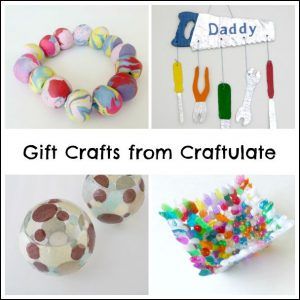 Painted Frame Gift for Kids to Make
Kid Made Cards with Letter Stamps
Homemade Father's Day Gift Wrap
18 Flower Crafts for Mother's Day
Decorated Father's Day Handkerchiefs
Valentine Classroom Gifts for Preschoolers
Color Block Painted Plant Pots
Toddler-Made Tape Resist Banner
Decorated Tool Holder for Father's Day
Christmas Teacher Appreciation Gifts from Toddlers
Sticker Resist Father's Day Card
Kid-Made Crafts for Mailing – A Gift Guide
---
Crafts for Adults
I'm sneaking in a bonus section, because sometimes I like to make more complicated crafts on my own! These include sewing, art, and craft projects!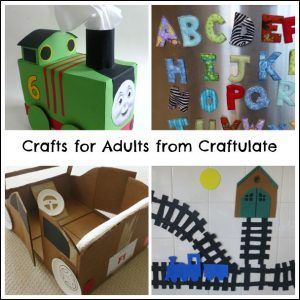 Beach Scene Family Silhouette Art
DIY Spring Blossom Snow Globes
Cardboard Box Ramp for Cars and Balls
No-Sew Water Table Cover Tutorial
Fabric-Covered Wooden Block Puzzle