Looking for easy crafts for toddlers that are age appropriate, simple to make and require minimal materials? Whether you are searching for craft ideas suitable for 2 year olds, 3 year olds or 4 year olds, we've toddler crafts and activities here to ignite the imagination of even the tiniest craft enthusiasts. We have compiled a list of 25 easy crafts for toddlers that include fun, step-by-step instructions, and basic materials and can be made with ease! From stress balls to friendship bracelets to wind chimes — get creative with your toddler with these imaginative and easy craft projects.
Encourage your toddler's creativity and imagination with these easy, fun crafts for toddlers. With 25 inspiring crafts for toddlers ranging from painting, drawing and even cooking, there is something for everyone at every age of toddler! Whether you're looking to keep your two year old busy or trying to find art projects suitable for 4 year olds, we've got simple craft activities that will engage any young artist.
From sensory play dough recipes to card making kits to hand print family trees, each project provides a fun way of learning while sparking curiosity and exploration. With our easy-to-follow instructions and helpful tips on materials needed as well as ways to involve the entire family in crafting with toddlers – get ready for some quality bonding time!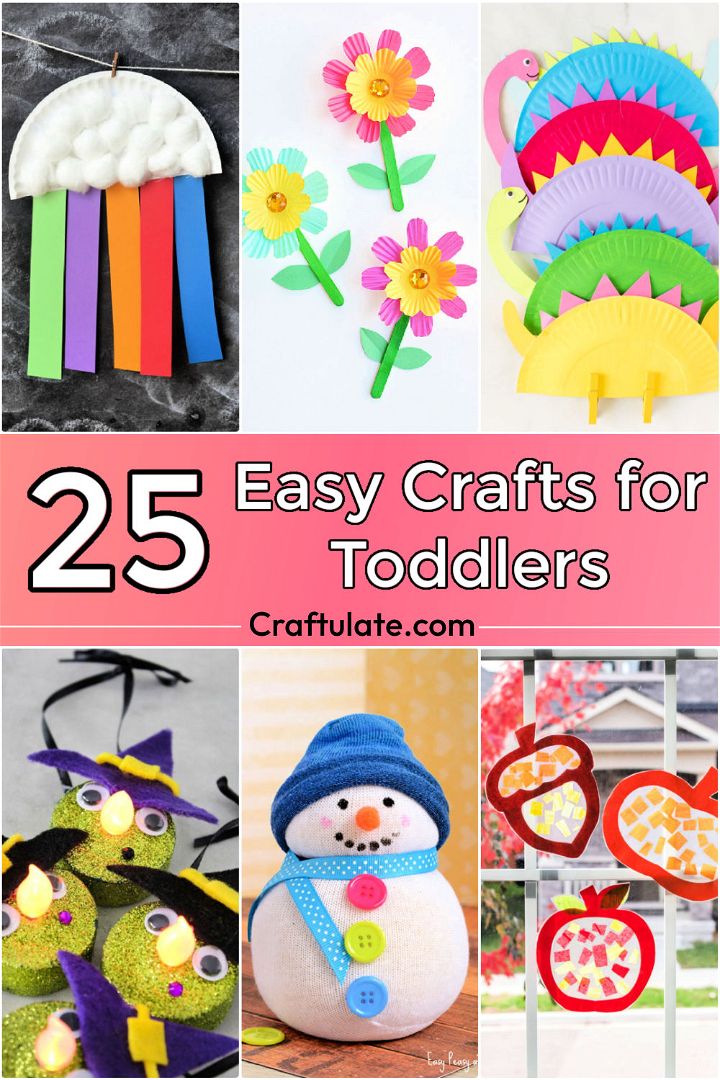 Easy Crafts for Toddlers (Craft Ideas for 2-4 Year Olds)
Entertain your little ones with these amazing 25 easy crafts for toddlers! From simple painting and drawing to fun arts and crafts activities, these toddler craft ideas are perfect for 2-4 year olds. Keep the messiness to a minimum with our step by step instructions that allow you to enjoy time spent crafting together. We have everything from cheap materials such as pasta and paper plates to more creative projects, like simple art and craft ideas for toddlers.
Kids will love getting creative, while parents can rest assured knowing their toddler is having fun in a safe environment. Whether you're looking for crafts for 4 year olds or activities for two year olds, our collection of easy yet fun crafts for toddlers will provide hours of entertainment without breaking the bank.
1. Patty Case Paper Plate Fish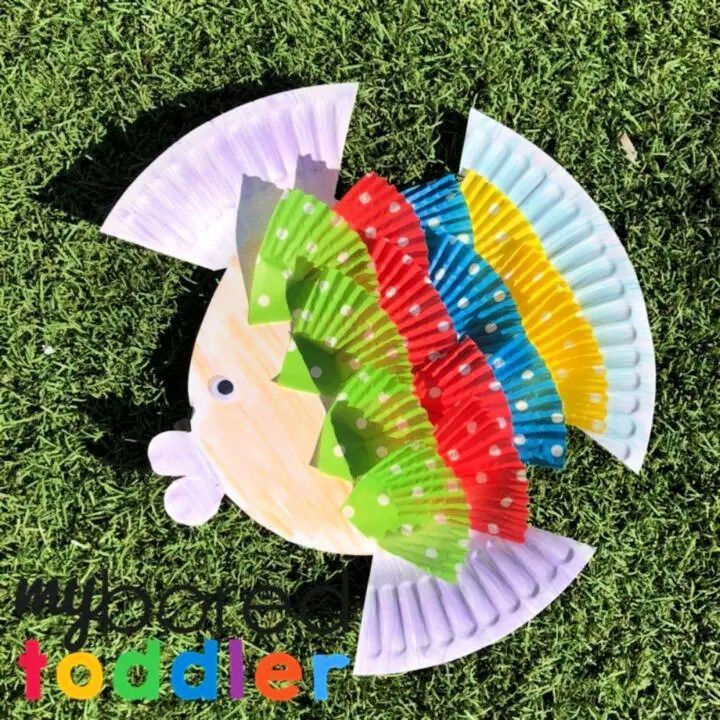 Create a unique and versatile DIY craft with a Paper Plate Fish! All you need is a paper plate, scissors (ideally ones designed for beginners!), colored pencils, patty cases, glue and google eyes. With these materials, even toddlers can make an eye-catching fish that reflects their personality through bright colors. These DIY patty case paper plate fish will be the showstopper of every DIY session. boredtoddler
2. Butterfly Kite Toddler Craft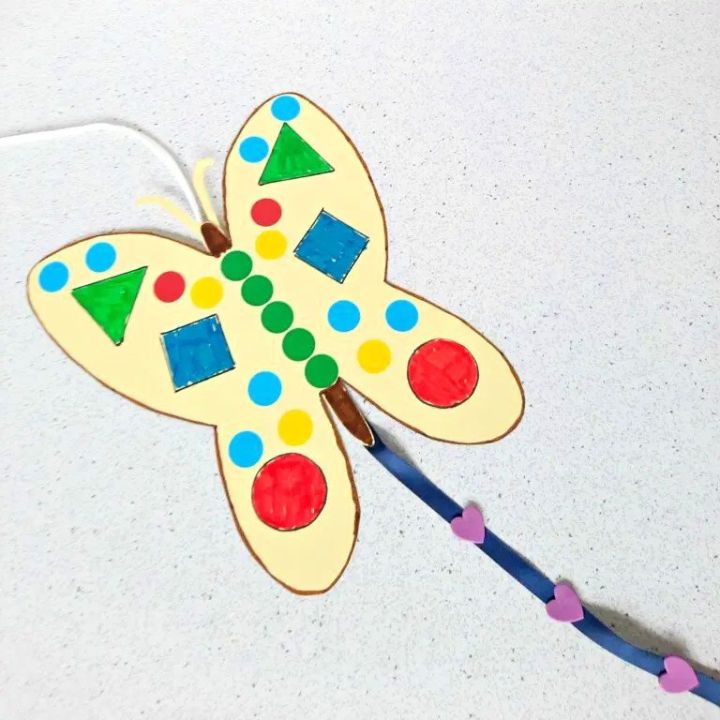 This DIY butterfly kite toddler craft is a fun craft activity for little ones. It uses a few basic craft supplies allowing parents to bond with their toddlers through creativity. With just card stock, ribbon, stickers, markers or crayons and some shape templates, you can have a beautiful kite ready in no time! Not only will toddlers enjoy flying their kites, but this DIY activity is also great for teaching kids about butterflies.
This DIY butterfly kite craft is a perfect outdoor activity in spring and summer but could be used as lovely indoor decor when finished. Enjoy bonding sessions while watching your child make something special with a DIY kite craft. boredtoddler
3. How to Make a Colorful Caterpillar Suncatcher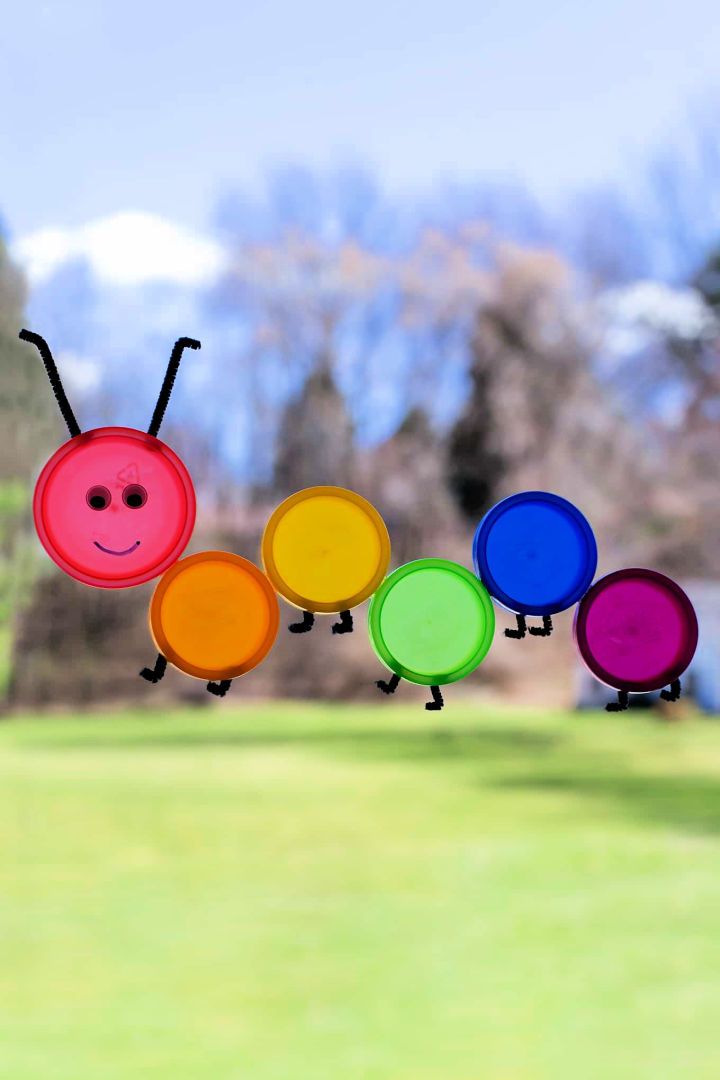 Brighten up your windows for spring with a DIY colorful caterpillar suncatcher! This project only requires a few supplies, all easily found at home. Gather five small and one large recycled play-doh lids, glue dots, wiggly eyes, a black permanent marker, two black pipe cleaners, tape, and scissors.
With a little time, effort and creativity, you can create an adorable caterpillar suncatcher that will adorn your windows and make anyone who sees it smile! Kids of all ages will love crafting their colorful caterpillars, so get creative this spring season with colorful caterpillar suncatchers! firefliesmudpies
4. Glowing Firefly Craft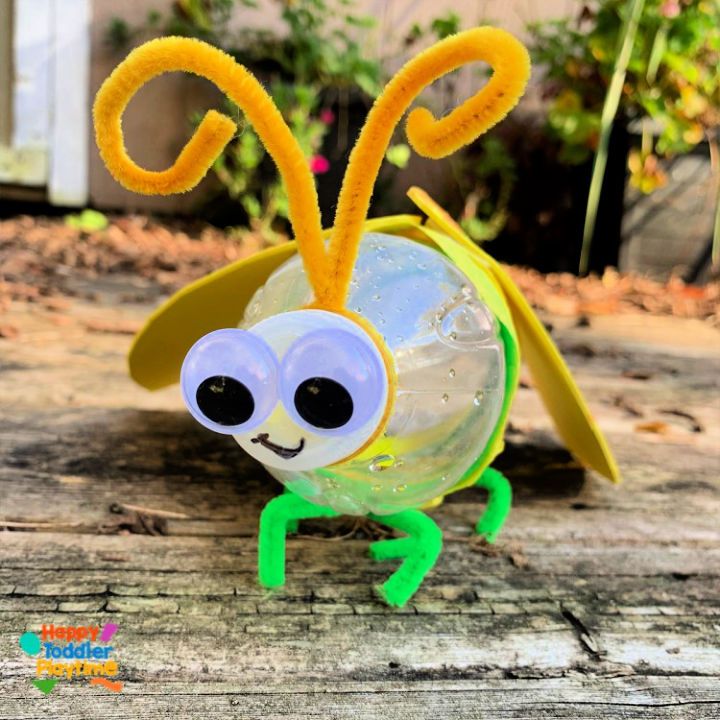 DIY toddler crafts with the little ones are always a great way to keep them busy and engaged over the summer months! Kids will love creating their own DIY glowing firefly craft they can play with when the lights go out.
To make this upcycled craft, you'll need simple supplies like plastic water bottles, green and yellow pipe cleaners, glow sticks, crepe paper, foam sheets or construction paper, and more. Best of all, it is an easy craft for even preschoolers to enjoy. If you're looking for a fun craft to pair with a book, you could read together, and the glowing firefly craft makes a great addition! happytoddler
5. Milk Carton School Bus Craft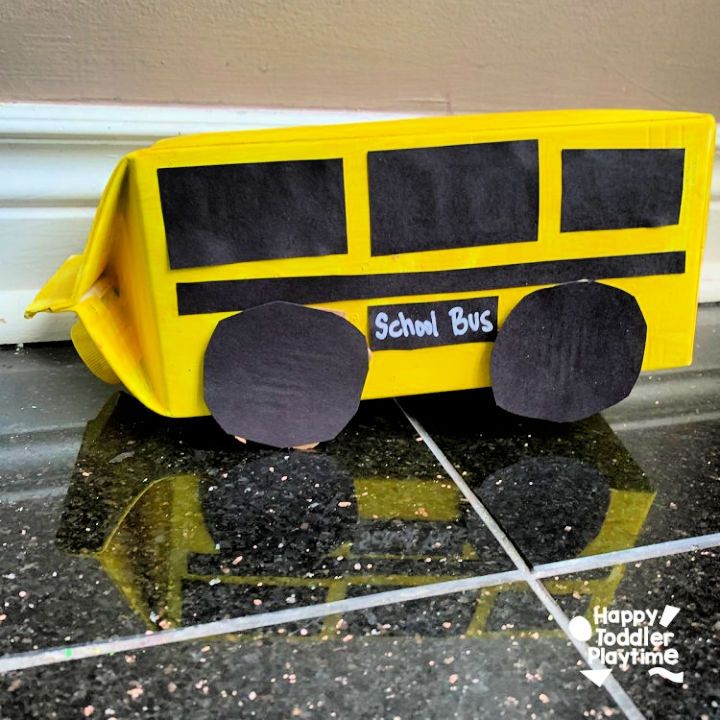 This DIY Milk Carton School Bus Craft is the perfect activity for preschoolers and kindergartners! All you need are a few simple supplies – like a milk carton, white spray paint, yellow acrylic paint, a brush, black construction paper, scissors, glue and cardboard – to create this fun craft. Your kids will have loads of fun while making their school bus and they'll get to learn about recycling too! happytoddler
6. DIY Shaving Cream Marbled Paper for 2 Years Old Toddler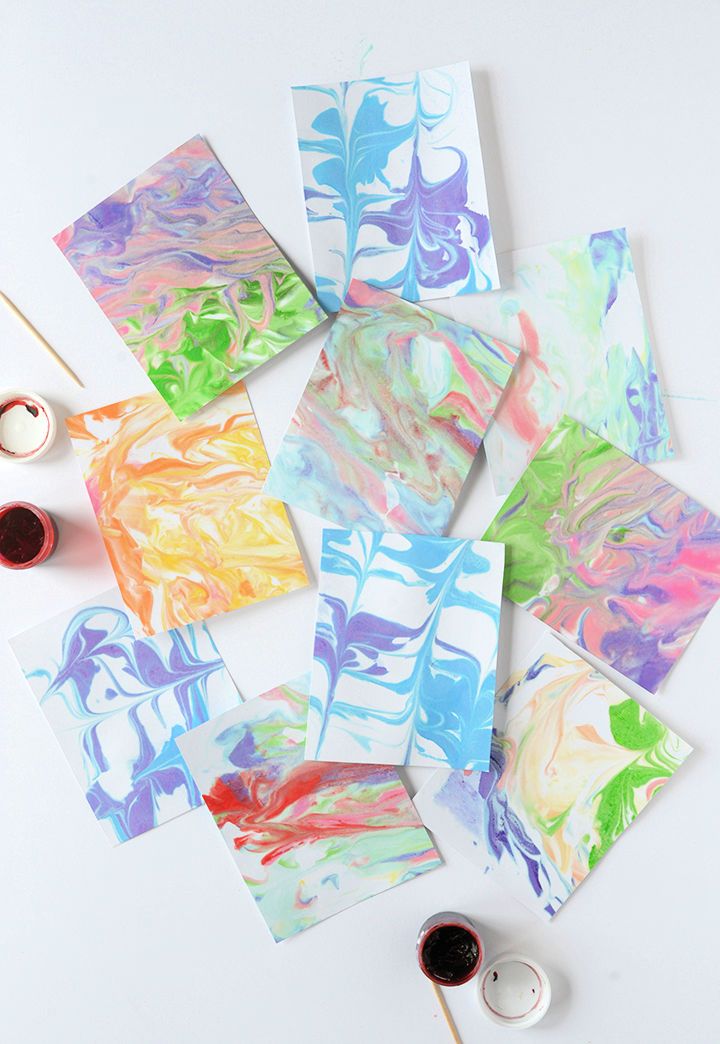 A DIY shaving cream marbled paper is a fun and easy DIY project that will spark your child's creativity and give them an exciting art experience. To create this paper, you need basic supplies like shaving cream, food coloring or acrylic paint, white cardstock or watercolor paper, toothpicks, and a ruler.
With these items on hand, simple steps make it easy to transform ordinary materials into dazzling marbled paper. Allowing children to explore DIY projects like this is always a hit in our house – it's the perfect way to engage your kids in arts and crafts while allowing them to express their creativity. aliceandlois
7. No Sew Sock Snowman Craft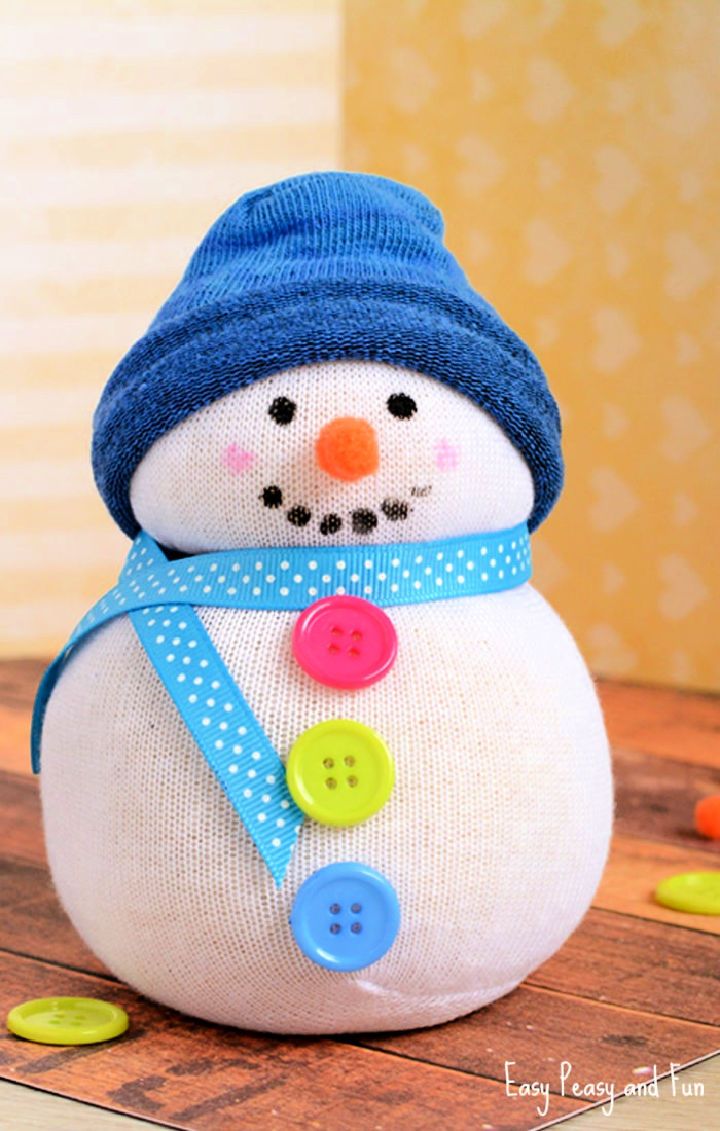 The DIY no-sew sock snowman craft is a fun and easy way to use up pesky single socks! Not only will it be an adorable doorstopper or gift, but you'll be putting those forever-alone socks to good use. All you need are two socks, one white and the other in the color of your choice for the hat, plus a few more items like rice, rubber bands, colorful buttons, ribbon, and a glue gun.
You can even decorate your snowman with markers or paints and add an orange-colored pom for the nose. With no sewing necessary from start to finish, this project is perfect for all DIY enthusiasts looking for a unique DIY gift guaranteeing smiles. easypeasyfun
8. Simple Cupcake Liner Flowers Tutorial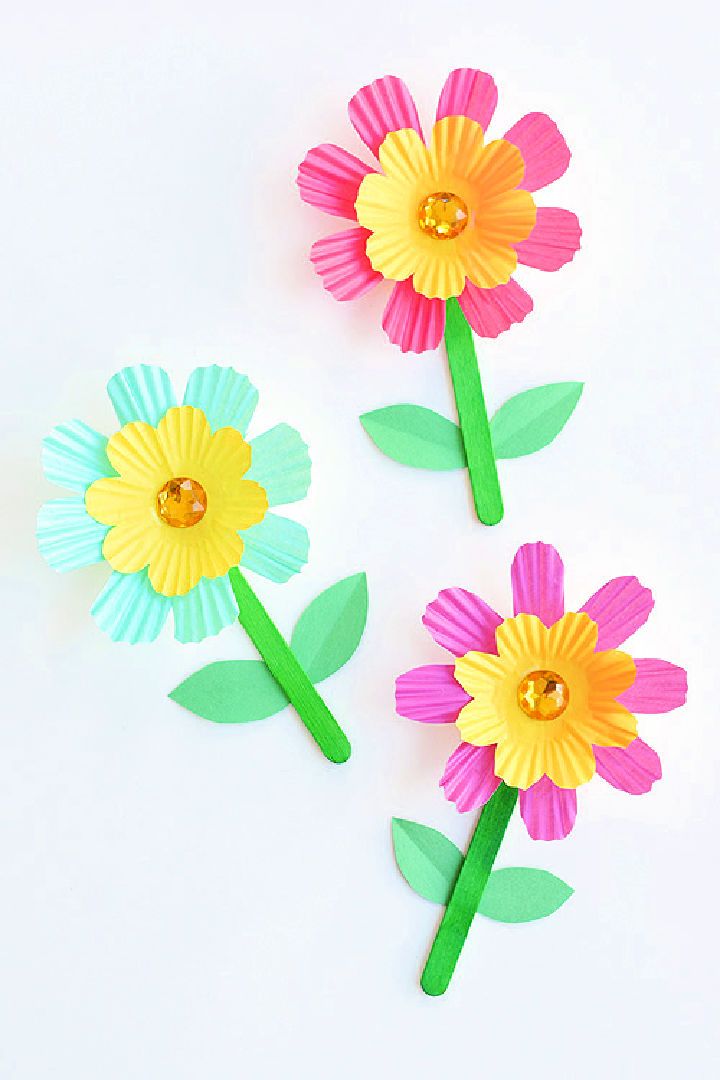 This handmade simple cupcake liner flower is an awesome kids' craft that can easily be created with just a few simple supplies. To make these cupcake liner flowers, you will need one regular cupcake liner, one mini cupcake liner, a green popsicle stick, a large yellow sticker rhinestone, some crafter's tape, green construction paper and a pair of scissors.
Crafting these DIY flowers is simple and great fun for the whole family! When completed, the DIY liner flowers look fantastic and can be vibrant with bold, bright colors or classic with plain options. Take advantage of this fun DIY project – start crafting your simple cupcake liner flowers today! littleproject
9. Tissue Paper and Plate Turtle Craft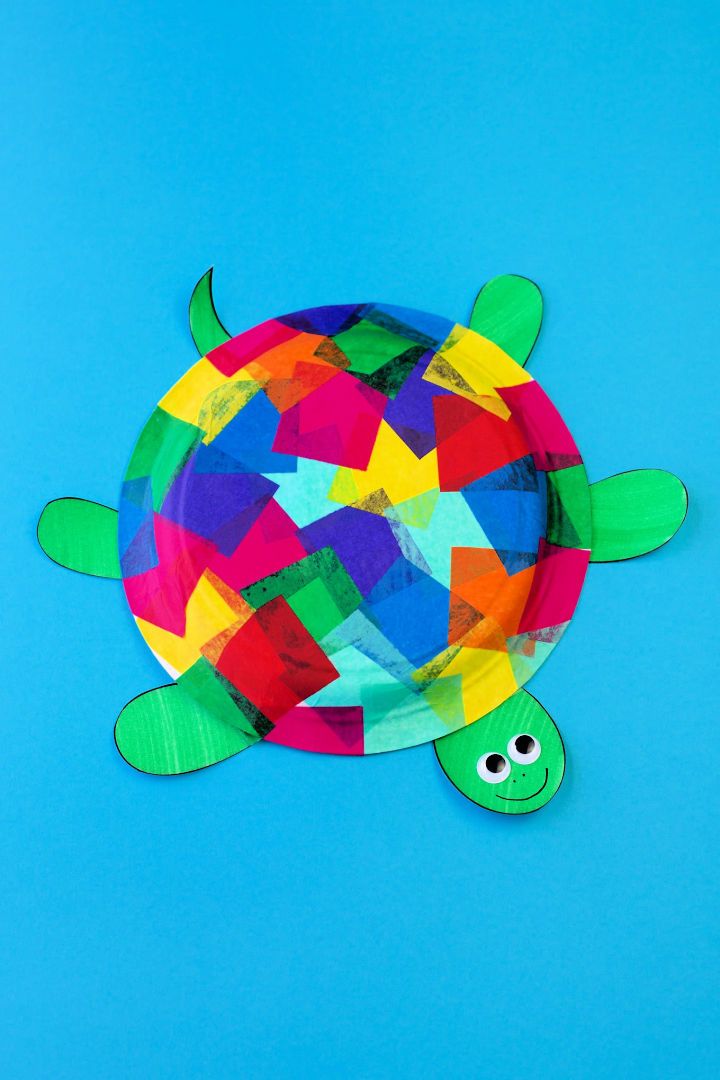 This DIY tissue paper and plate turtle craft is perfect for home, school, daycare or camp. It's easy to make – you just need some supplies like tissue paper (cut into 1-inch squares), white glue, wiggly eyes, scissors, green marker, paper plates, paintbrush and double-sided tape. You can even add glitter for more fun! If that sounds too complicated to you – no worries! We have a printable template on our website, which makes this craft super simple. Just follow the instructions with your kids, and they will be able to create their own beautiful turtles in no time! Excite your kids' imaginations with this fun activity – assign them artwork! firefliesmudpies
10. Paper Bag Butterfly Kids Craft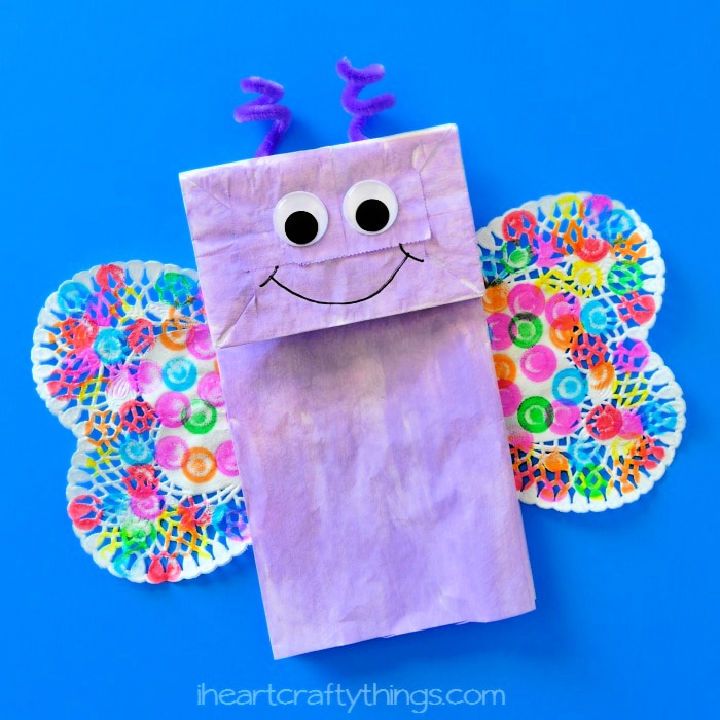 A DIY paper bag butterfly kid's craft is an easy and fun activity for kids! All you need is a few basic and simple supplies – a white paper lunch bag, acrylic paint, two 6-inch heart doilies, Do-a-dot Art markers, a paintbrush, pipe cleaner (cut in half), black marker, large googly eyes, tape, and glue.
This DIY butterfly craft is perfect for celebrating spring and making an afternoon special. Kids of all ages can add their flair with whatever colors they choose and markers/doilies. With a DIY paper bag butterfly craft, your little ones can create something unique that will sparkle with color! craftythings
11. Paper Plate Dinosaur Craft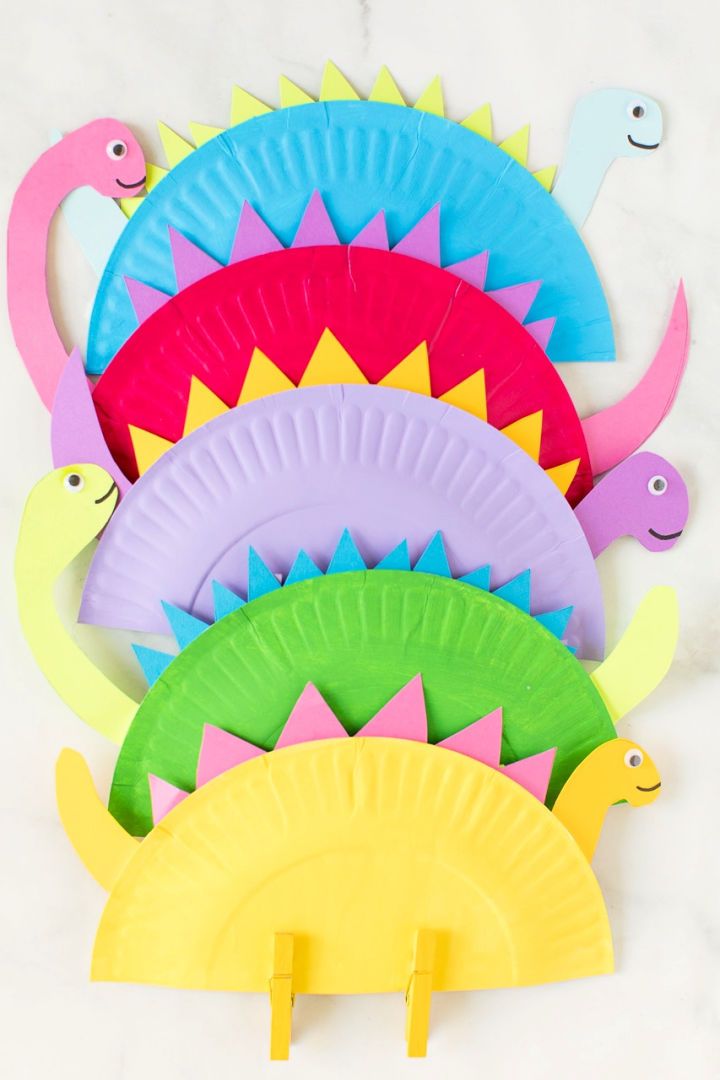 This DIY paper plate dinosaur craft is a great way to introduce kids to crafting! Not only does it provide endless amounts of fun for everyone involved, but it's also incredibly budget-friendly – all you need is some paper plates, paint, clothespins, paper, and googly eyes.
This simple project makes a great last-minute activity on snow days or summer afternoons and provides an easy and creative outlet that allows kids to show off their imaginative side. With the help of these key items, children can make fun and kid-friendly dinosaurs! tobeamomma
12. Paper Plate Caterpillar Craft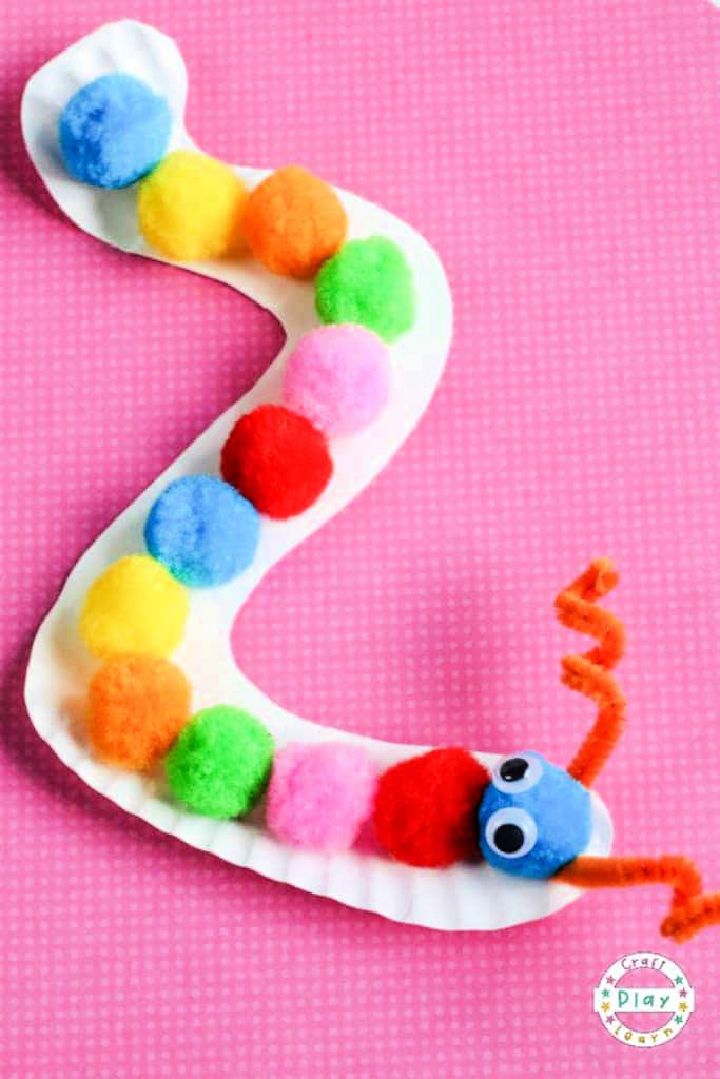 A DIY paper plate caterpillar craft is a great way to engage toddlers and preschool-aged kids with the wonders of nature. Not only is it an entertaining activity, but it also serves as an effective learning tool to introduce these little ones to the world of bugs and insects by teaching them about the lifecycle of a caterpillar.
They can also sharpen their fine and fine motor skills while having fun. This craft is easy to make with minimal supplies needed. All required is a paper plate, pom balls, quick dry tacky glue or school glue, wiggly eyes, chenille stems, scissors and a pencil. This DIY caterpillar craft will start many memorable crafting experiences for your young one! craftplaylearn
13. Paper Plate Rainbow Kids Craft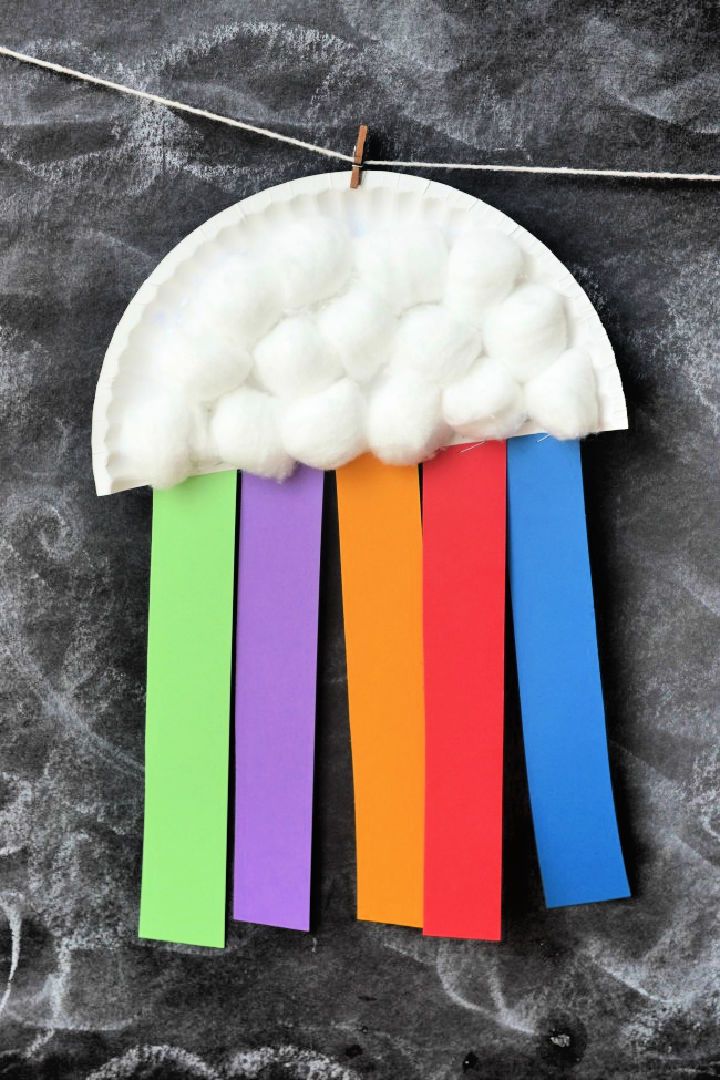 Welcome spring into your home with this easy DIY paper plate rainbow craft! This inexpensive, fun activity is suitable for all ages. Follow the simple step-by-step tutorial to bring it together quickly. You will need large paper plates, cotton balls, glue, scissors, a stapler, and cardstock in various colors. Gather these supplies and let any adult or child start crafting their own rainbow masterpiece! anightowl
14. DIY Butterfly Nature Craft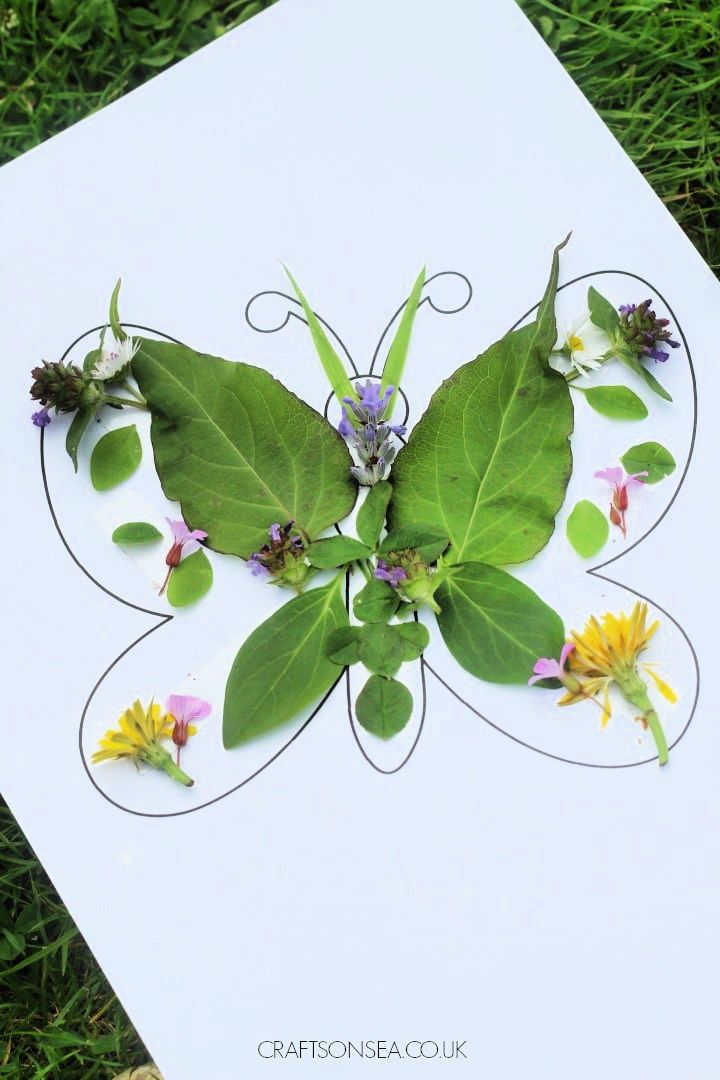 Are you looking for a great craft activity for your garden? DIY butterfly nature craft is a great opportunity to spend some time together outdoors. This craft project can be completed in just 15 minutes, requires only some simple materials, and is a very cheap activity. All you need is a butterfly template and some double-sided Sellotape, along with leaves, flowers or other items.
A DIY butterfly craft is an ideal way to show creativity outdoors during a beautiful autumn day. It's certainly more pleasurable than painting rocks or collecting supplies in the garden and provides everyone with a nice activity to enjoy together as a family. This simple but sweet nature craft will leave you with lasting memories! craftsonsea
15. Coffee Filter Flower Craft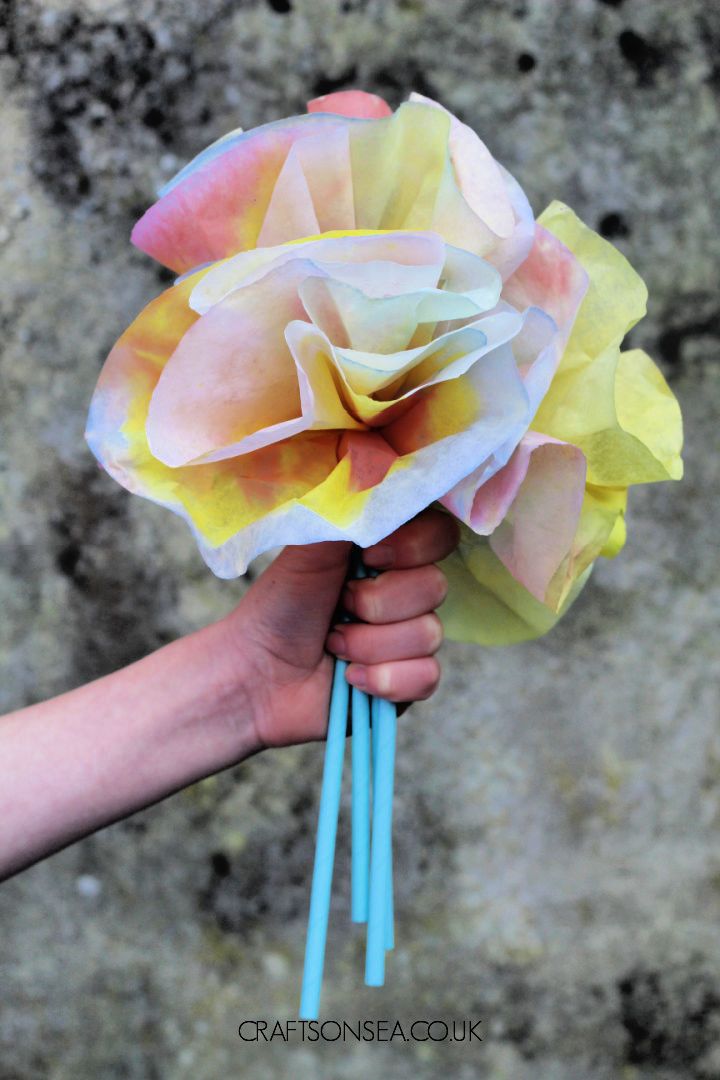 Create beautiful coffee filter flowers with ease! Children can have fun making these chunky flowers with a bit of help from an adult. Even younger kids can get involved in this easy and creative project! These DIY decorations are perfect for adding a special touch to any occasion. All you need is some coffee filters and crafting materials. Get the family together and craft stunningly simple flowers that everyone will love. craftsonsea
16. DIY Paper Plate Sun Craft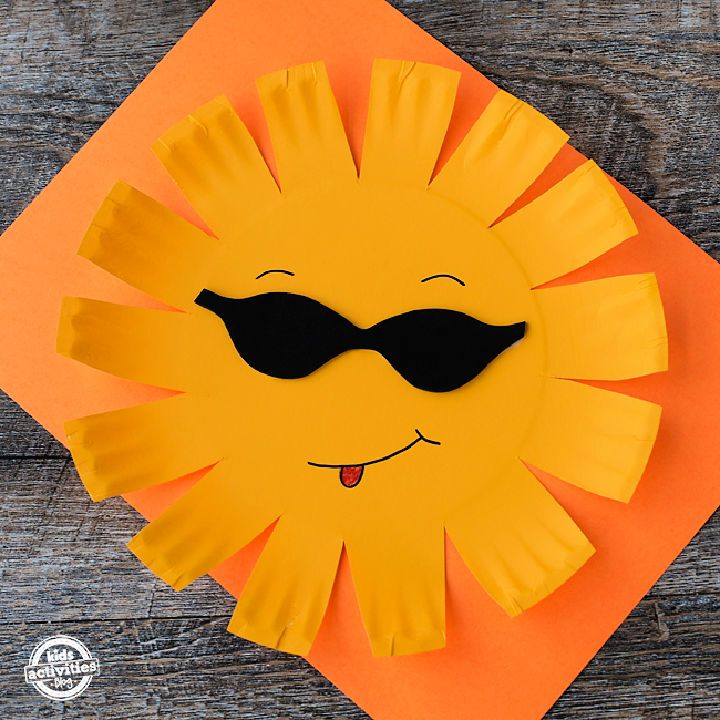 Make summer learning a blast with this DIY Paper Plate Sun Craft for toddlers! It's the perfect craft for weather units, welcoming summer, or just for fun. All you need to complete the project are basic supplies: white paper plates, yellow paint, black craft foam, white school glue, black permanent marker, red colored pencils, scissors and a paintbrush. After completing their sun decorations children will have a memorable way to cap off their celebration of the summer solstice! kidsactivities
17. Cat Headband Craft For Kids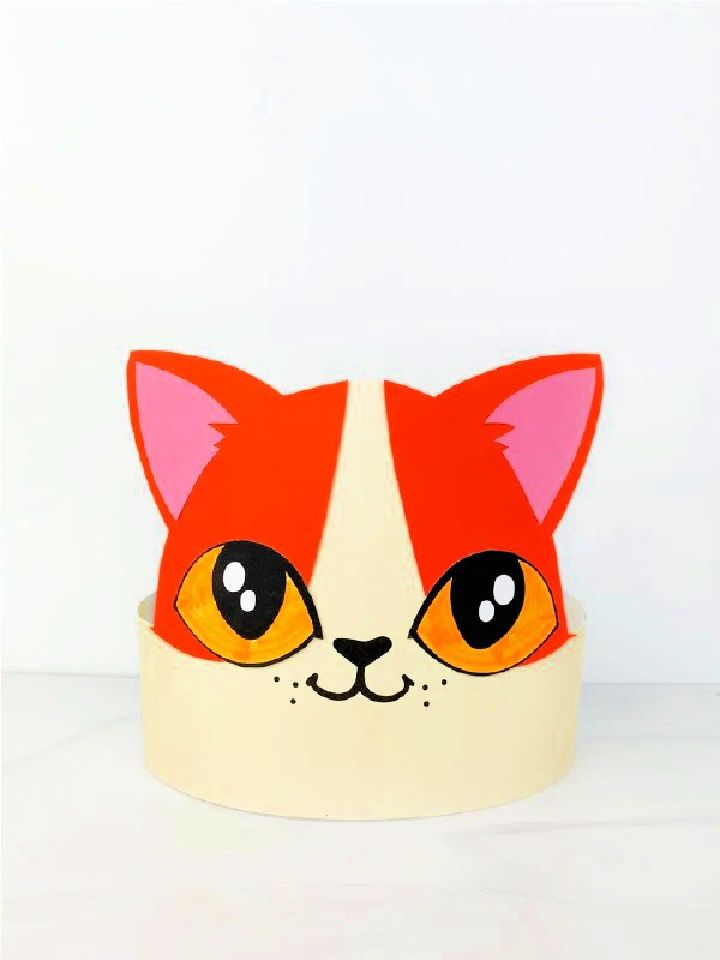 This DIY cat headband craft for kids is a fun and easy craft that kids of all ages can do. It requires cardstock or construction paper, scissors, glue, markers or crayons, tape or staples, and a free cat template.
These DIY cat headbands look so adorable that your kiddos will be the talk of the playground. Their pet-themed unit will become even more exciting when they learn about cats and create their own DIY headbands! This creative activity is easy to assemble and only requires a few materials to make! everydaymom
18. How to Make a Cute Owl Craft with Kids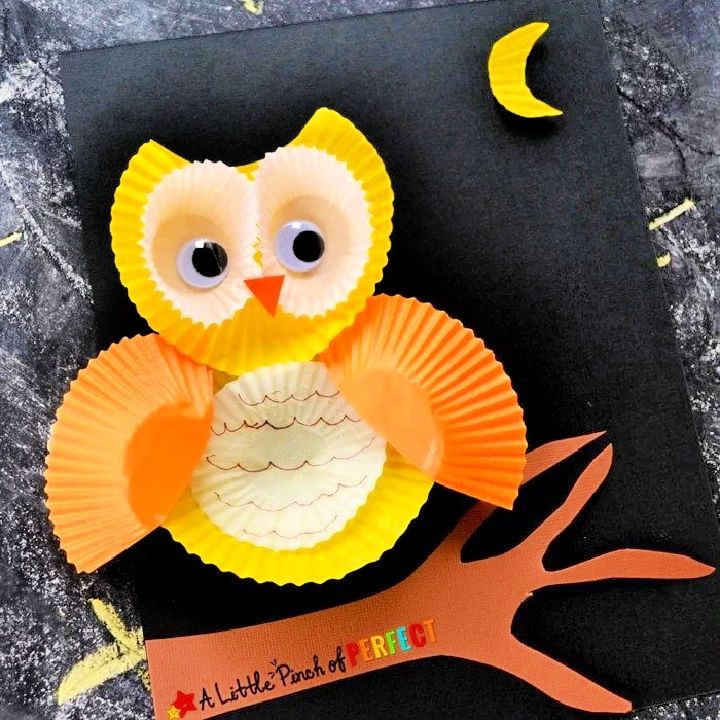 Making cute DIY owl crafts with kids is an easy and creative craft project that your kids won't be able to resist. With several colors and patterns, kids can get as creative as they want in designing their owl look. Plus, step-by-step directions make it easy for the entire family to join in on the fun!
All you need are standard-size cupcake liners, mini cupcake liners, orange, brown and black craft paper, scissors, glue and a brown pen. To top it off, don't forget to add some googly eyes for extra cuteness. This cute owl craft is the perfect DIY project for families looking for quality time together. pinchofperfect
19. Tea Light Witches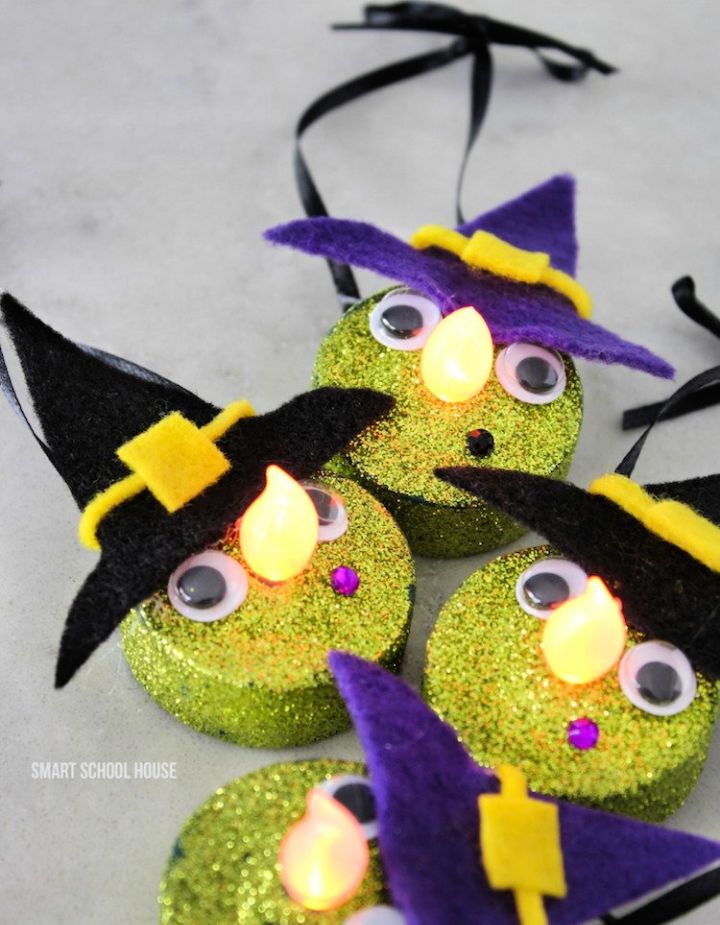 Halloween is on the corner, and looking for some crafts this season. DIY tea light witches are a creative and spooky addition to anyone's nighttime halloween decor.
For this craft project, you'll need green flameless tea lights, googly eyes, a glue gun, black ribbon and purple and black craft rhinestones. Additionally, you'll need felt in the colors of black, purple and yellow. Once finished making these darling tea light witches they make an ideal gift or great decorative piece to your home! You can easily make this tea light witch with these fun and simple craft supplies! smartschool
20. Apple Acorn Pumpkin Fall Suncatchers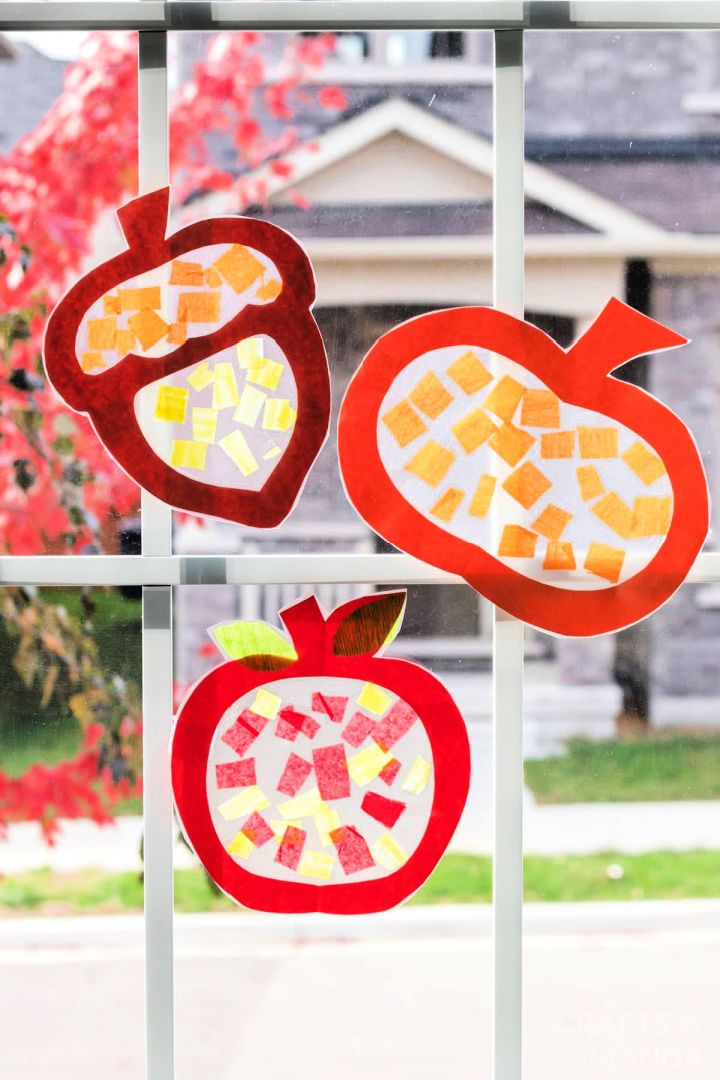 The DIY fall suncatchers offer a great way for kids to help decorate their homes for the fall season. During a rainy autumn weekend, use supplies like construction paper, colored tissue paper, contact paper and craft tools to create adorable suncatchers featuring pumpkins, apples and acorns.
Complete DIY fall suncatchers in as little as 30 minutes for a wonderful decorative touch on any window or wall! Not only will kids enjoy creating them, but adults can also participate in the activity! Print out the supplied templates, gather the necessary materials and craft away! DIY fall suncatchers will make great additions to both halloween and thanksgiving decorations this year. craftsbyamanda
21. Popsicle Stick Scarecrow Fall Craft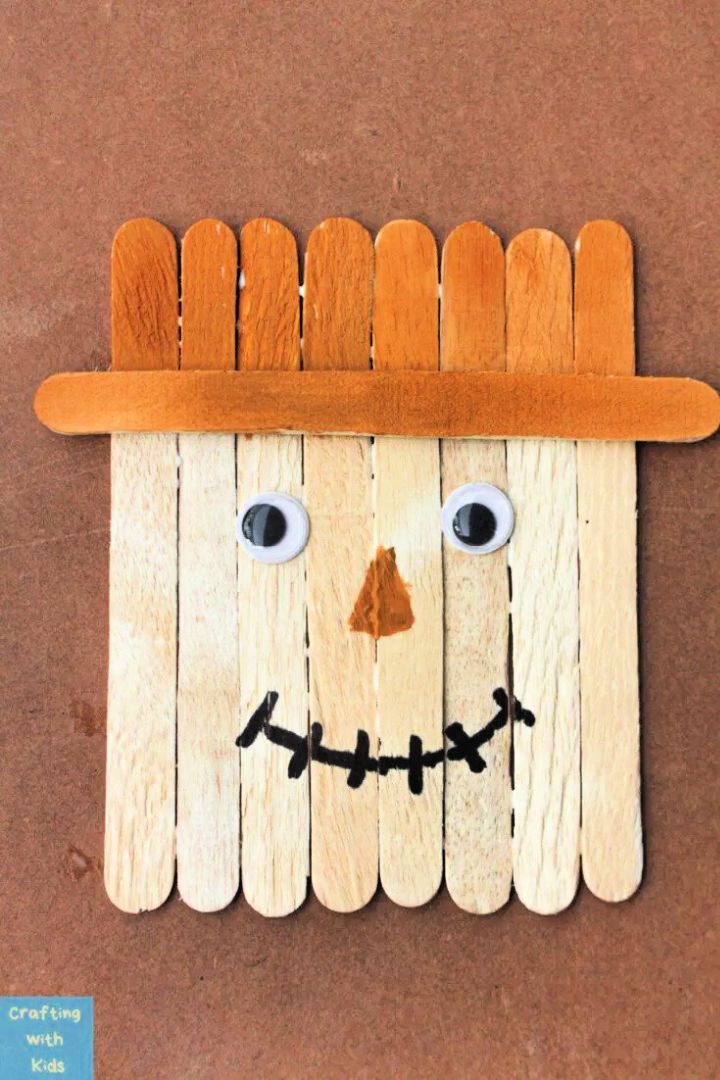 These DIY popsicle stick scarecrows are a fun and engaging fall craft that can be enjoyed in your home. With just a few craft supplies like popsicle sticks, paint or markers, a paintbrush, glue, and googly eyes, you can create an amazing scarecrow to decorate your house this season.
This DIY project requires very little time and effort, which makes it incredibly easy for children of all ages to take part in creating this highly customizable seasonal decor piece. Enjoy this popsicle stick scarecrow fun fall craft with your family for hours of crafting together. craftingwithkids
22. DIY Button Caterpillar Craft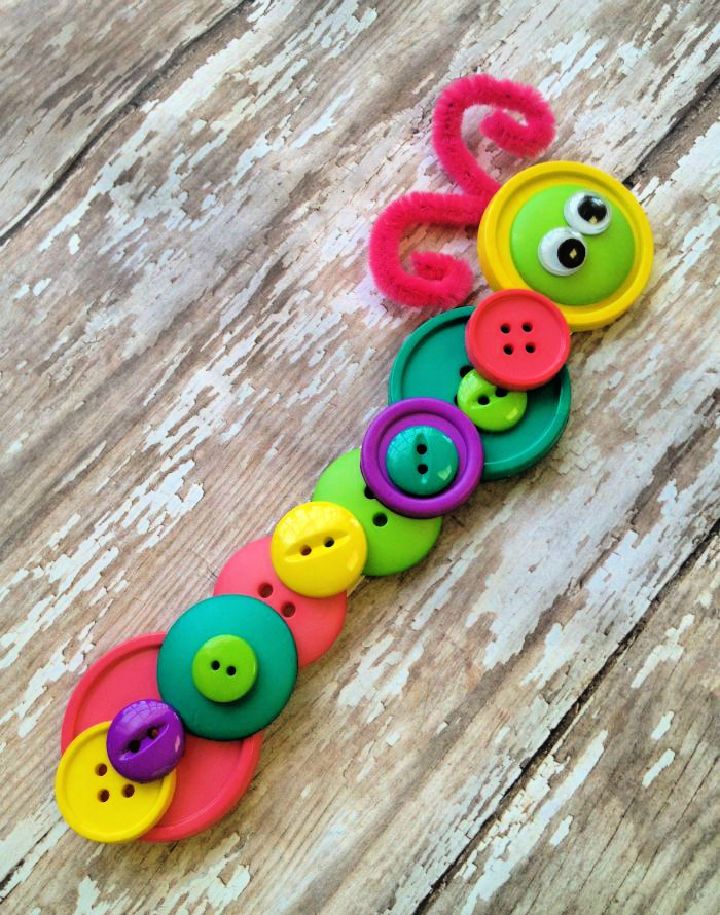 Making a DIY button caterpillar craft is perfect for an afternoon of fun crafting. With just a few simple craft supplies, this craft can be brought to life with minimal effort and no cost almost at all.
You'll need assorted colorful buttons, large wood craft sticks, craft glue, googly eyes, pipe cleaners and scissors to create your DIY creations. This DIY caterpillar project will surely bring a smile to your face knowing that it didn't break the bank but gave you and your family hours of fun creating something together that you can all display proudly. divinelifestyle
23. Mess Free Painting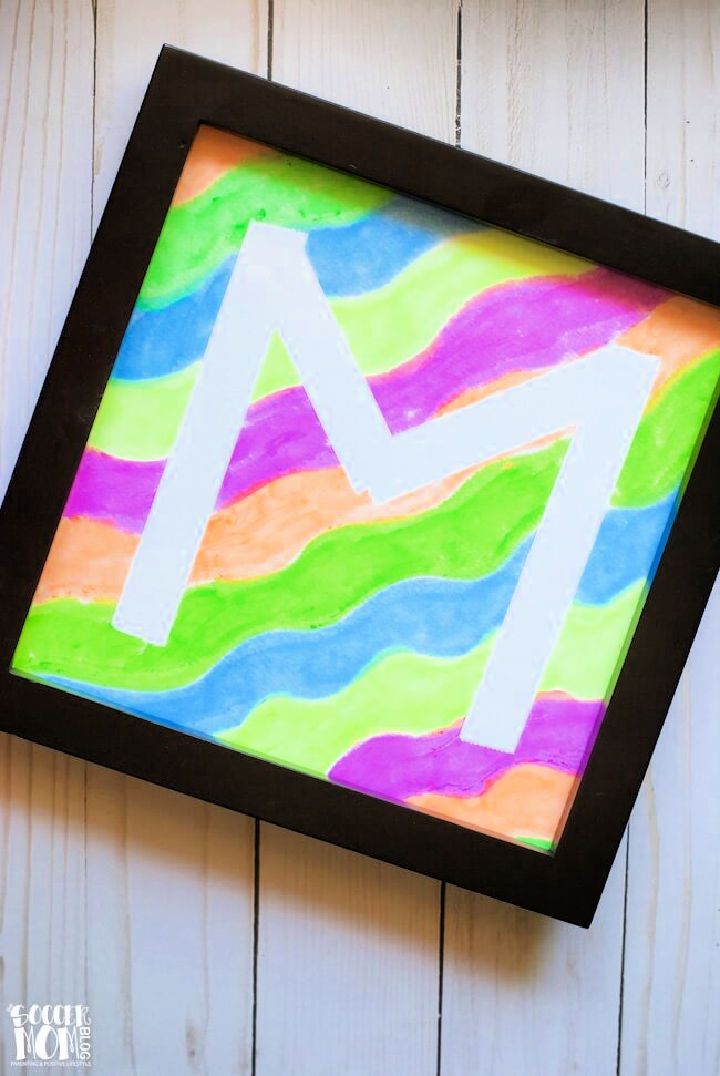 DIY painting is a great way to relax and craft beautiful art pieces without worrying about mess or hassle! With Kwikstix Thin Stix solid tempera paint, cardstock, canvas, or any other material you can think of, anyone – no matter their age – can create stunning wall art decorations for the kids' room, unique gifts for family and friends, and more!
So don't think twice about giving the DIY mess-free painting a shot today! soccermom
24. DIY Easy Origami Cat Craft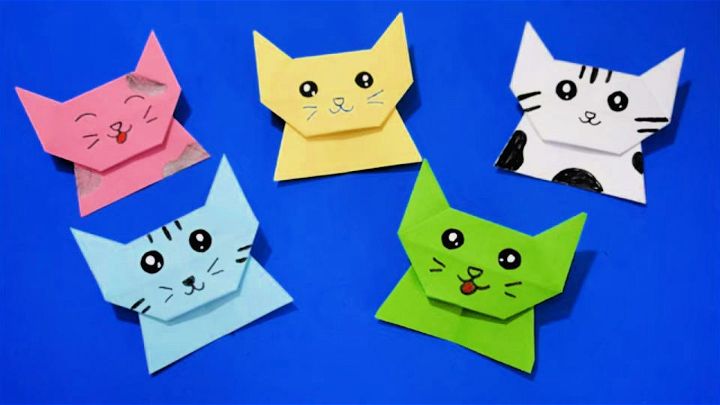 This DIY easy origami cat craft is a fun and simple kid's activity that allows children to practice their cutting skills while getting creative. With some basic supplies, DIY cat crafts can be enjoyed by kids of all ages.
The folding paper design stimulates thinking and lets kids show off their creativity while they fold, cut, and glue. This easy origami cat craft is an enjoyable experience, ensuring hours of fun for parents and children alike!
25. How to Make Easy Paper Flowers For Kids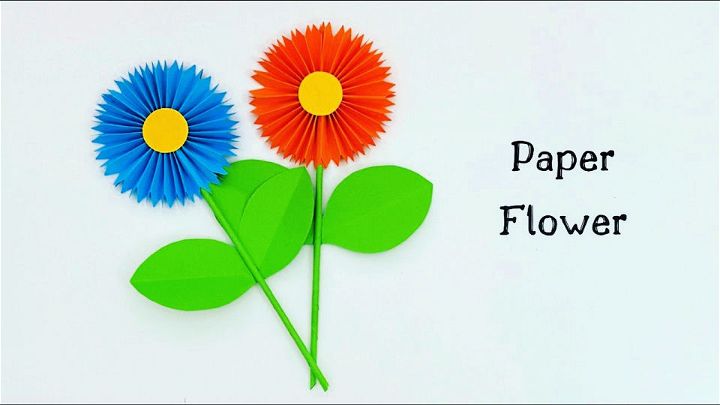 A DIY easy paper flower for kids is a great way to do a handmade craft with simple supplies. It's perfect for those short on time but still wanting to enjoy a quality homemade craft with their children. You don't need to spend much money. All required are cardboard or construction paper, scissors, and glue or tape.
To get started, fold pieces of paper into petal shapes and voila –a DIY paper flower is born! Kids will love being able to create something unique, and it's an excellent choice for art teachers. Get creative today and join the DIY movement with easy paper flowers for kids.
Related Crafts for Kids:
Make learning fun with unique crafts for kids! Spark your child's creativity and explore a range of projects in art, science and more. From painting and drawing to build fun models, there are lots of activities to choose from.
Conclusion:
Crafts for toddlers can be a great way to stimulate creativity, develop fine motor skills, and provide an outlet for imagination. With 25 easy crafts for toddlers to choose from, there are plenty of options available that will keep your little ones entertained and engaged. Whether you're looking for craft ideas for two-year olds or four year olds, arts and crafts like paper plate masks, crayon art projects or finger painting make excellent choices.
These toddler crafts require minimal materials and preparation time yet still result in creative end products that children can feel proud of! Arts and crafts also promote problem solving abilities as well as giving children the opportunity to explore new ideas in a safe environment. Crafting with toddlers has never been easier – try out one of these fun craft ideas today!