Arts and crafts for teens are a great way to express their creativity. Crafting can be fun and calming, but it can also be challenging to find crafts that are both age appropriate and easy enough for beginners. We gathered 30 cool arts and crafts ideas that any teen between the ages of 11-19 can create. From painting to crafts and step by step instructions on basic jewelry making to decorative items, these 30 cool crafts are for perfect teens, tweens or teenagers. Many of these crafts for teens don't require advanced skills, so they're perfect for beginners, and each craft kit can be modified according to the material available at home! So gather your artsy friends and get creative with these crafts and art projects for teens!
Looking for more unique, fun and easy craft ideas for teens or tweens? Here are 30 amazing crafts for teens specifically designed to keep your teen busy. From DIY accessories to creative home decor, these easy arts and crafts satisfy even the pickiest of teenagers. Whether it's a Saturday afternoon or a school vacation day, plenty of these craft ideas for teens inspire creativity and make great gifts too. With just a few supplies like glue, tape or paint – each project can be completed in an hour or less. So gather up those materials and start crafting with your teen today!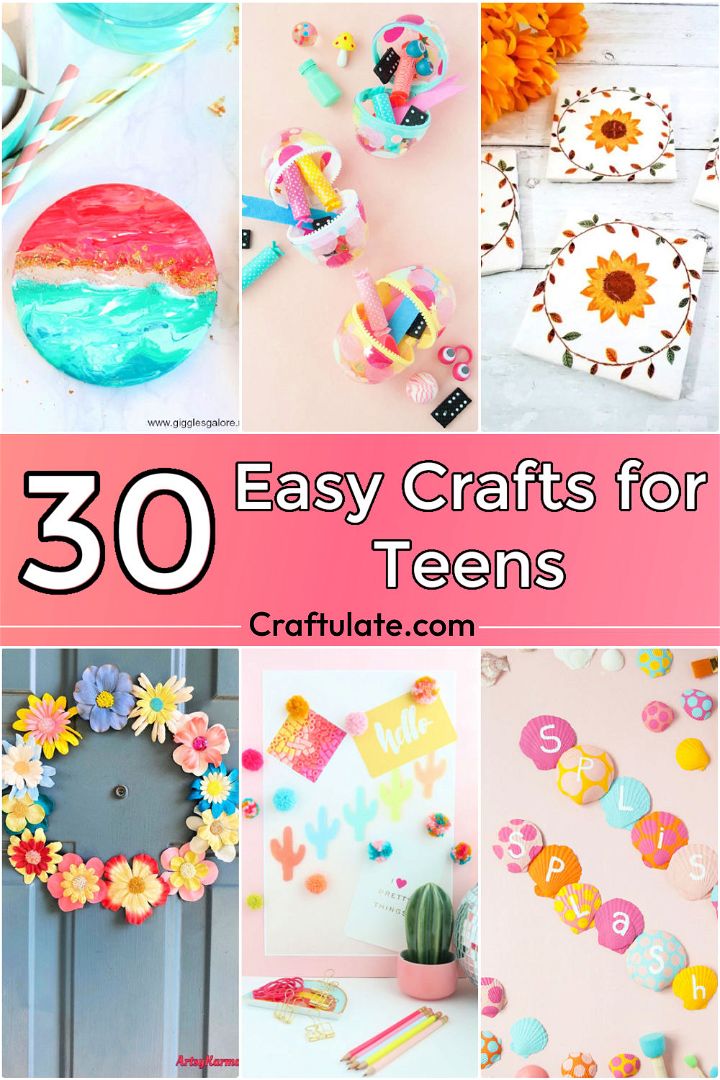 Easy Crafts for Teens: Arts and Craft Ideas for Tweens
These cool crafts for teens allow getting creative while making something they'll love – whether it's a simple keychain charm, painted pots or personalized photo frame collage. Plus, these artsy activities for teens require minimal supervision so they can take charge of their own project with ease. Ready to get started on some fun crafts for teenagers? Browse our easy-to-follow tutorials featuring 30 awesome crafts for teens: jewelry designs, origami creations, and much more!
1. Decorate an IKEA Magazine Holder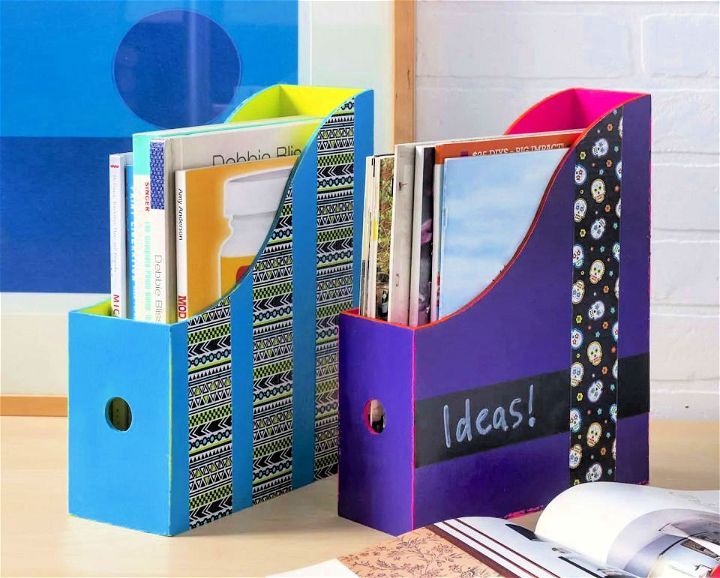 DIY decorating an IKEA magazine holder is a great way to spruce up your home or make a unique and thoughtful gift. Even beginners can successfully manage this DIY craft.
All you need is an IKEA magazine holder in either wood or white, mod podge satin, duck tape in patterns like chalkboard, sugar skulls or tribal, acrylic paint in any shades of your liking, wax candle for distressing, sandpaper, scissors as well as a paintbrush.
Easy step-by-step instruction is available in this guide for decorating an IKEA magazine holder. So surprise someone special with this unique and pretty home decor project. modpodgerock
2. Cute Concrete Planters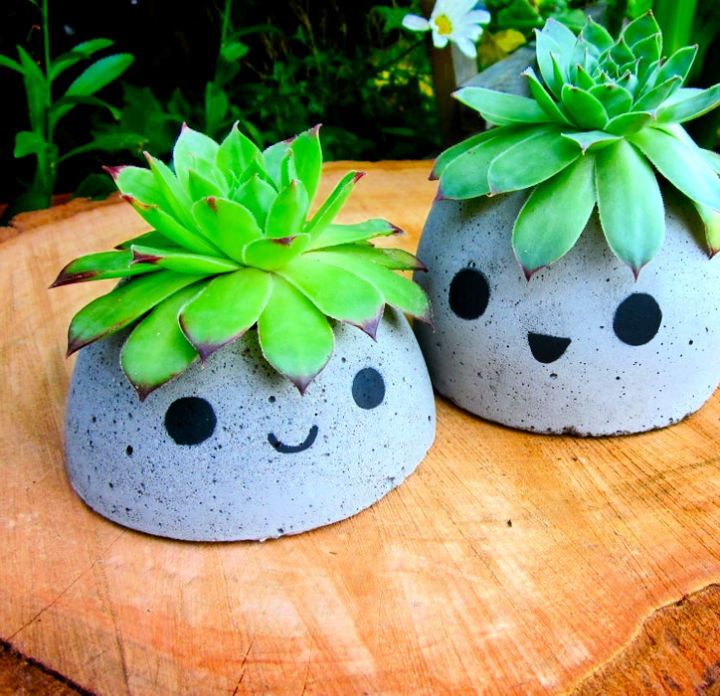 These DIY concrete planters will be a charming addition to any home or garden. This is a perfect craft for teens to create some thrifty plant decor. With a few supplies already around the house and some basic steps, DIYing your own concrete planter is one of the easiest homemade projects you can do.
Supplies you'll need include a plastic pop bottle, marker, scissors and utility knife, tape, drinking straw, cooking spray/petroleum jelly, concrete mix, concrete paint, coconut fiber or potting soil, and plants.
Step-by-step instructions will help guide you through this easy project – so don't hesitate to whip up your own unique concrete planters! instructables
3. DIY Waffle Cone Painted Flower Pots Idea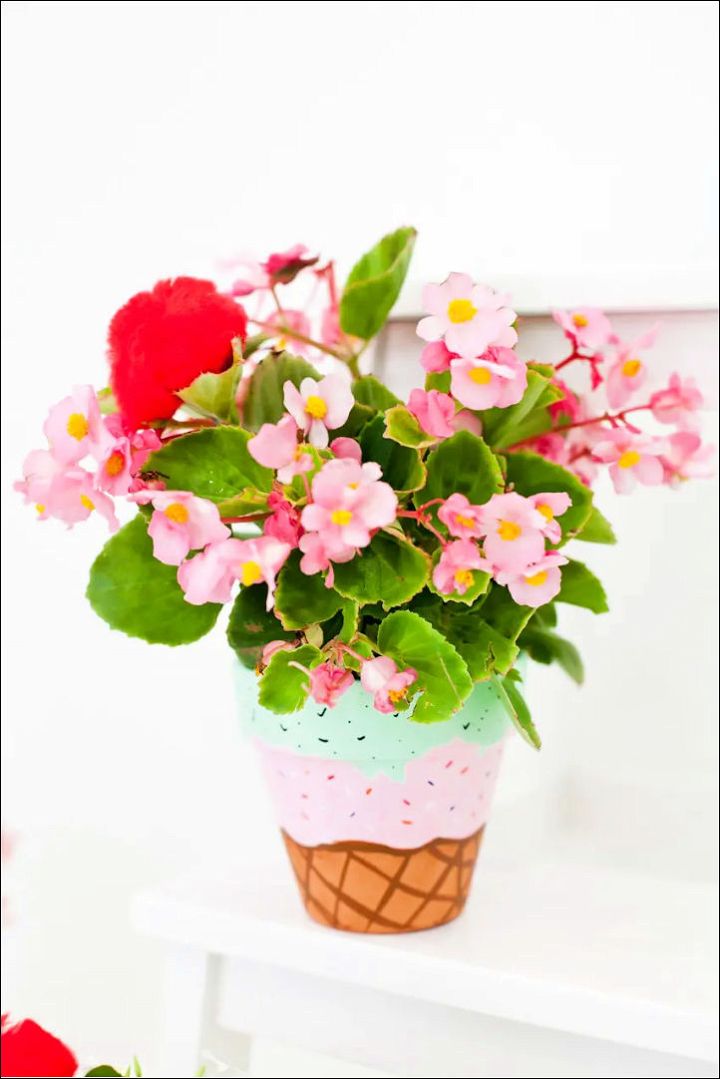 These hand-painted waffle cone flower pots are a fun craft to do by yourself or with your friends! With just a few supplies like small terra cotta pots, some acrylic paints, brushes, and paint pens, you can create stunning DIY home decorations that look captivating and jam-packed with color.
Unlike some other projects, this endeavor is fairly easy, especially if you follow this simple tutorial! Creating these waffle cone-painted flower pots is the perfect craft for teens looking to spruce up their homes and update the overall look of their personal spaces uniquely. freshmommy
4. Giant Paper Pinwheels Craft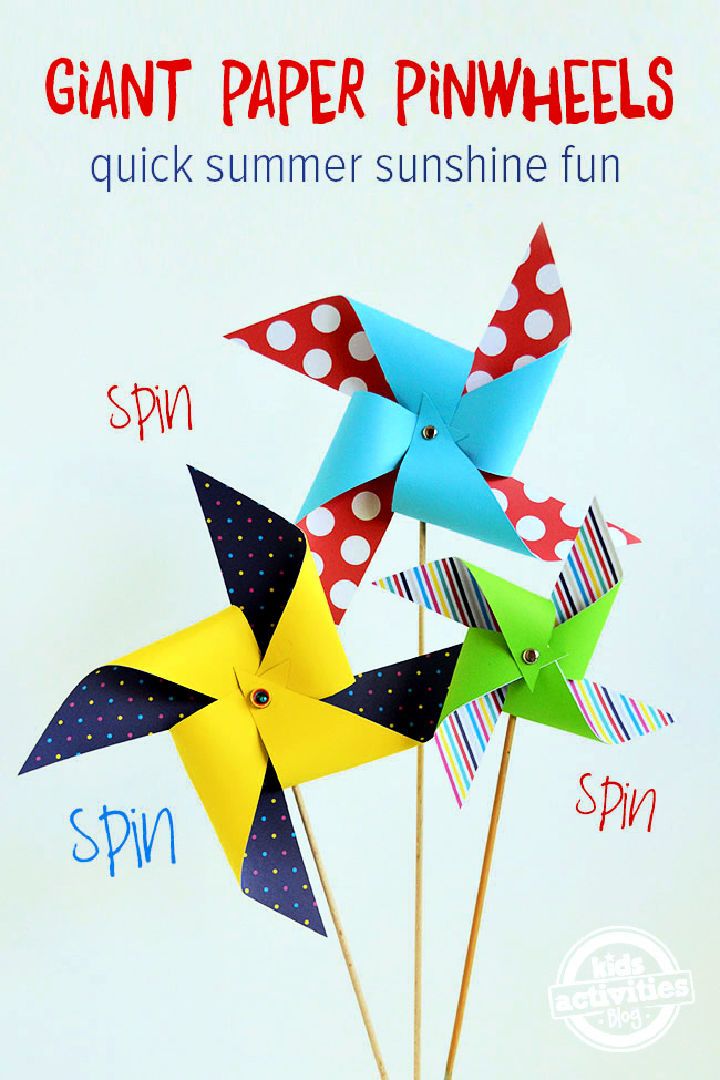 These DIY giant paper pinwheels are an exciting craft project for teens of all ages. With a printable template and some simple supplies, make your own giant paper pinwheels in no time!
All you need is multiple sheets of various colored papers, such as wrapping paper, scrapbook paper and construction paper; glue; a ruler; X-Acto knife or scissors; cutting pad or mat; hole punch; to make small pinwheels.
You will also need a pencil with an eraser and stick pins with beaded ends. For giant pinwheels, including wooden rods, erasers, pins and buttons. Needle nose pliers can come in handy too.
Follow the step-by-step instructions included with the template in this easy tutorial. To start crafting magnificent giant paper pinwheels that will sweep people away! Have fun! kidsactivities
5. Heart String Art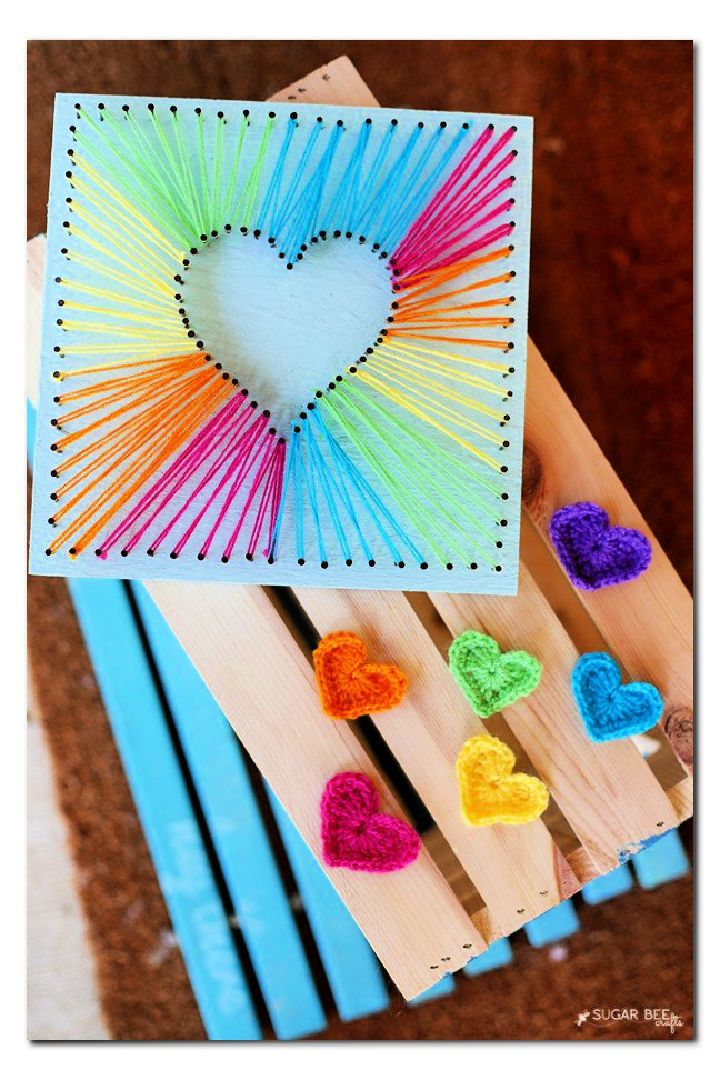 DIY heartstring art is a fun, simple craft for teenagers and adults! This craft project is highly rewarding and is easily customizable, allowing you to create a bright and unique home decor piece.
To get started, you'll need yarn, a board in the desired size, nails with flat tops (wire nails are preferred), a hammer or drill, a ruler, a pencil and hot glue. Also, be sure to print out or draw your own heart shape template that can be glued onto the board. Put on some tunes and follow the step-by-step instructions to bring this heartstring art project to life.
Once you're finished, feel empowered knowing you've created something aesthetically pleasing with your own hands! sugarbeecrafts
6. DIY Candy Button Dot Earrings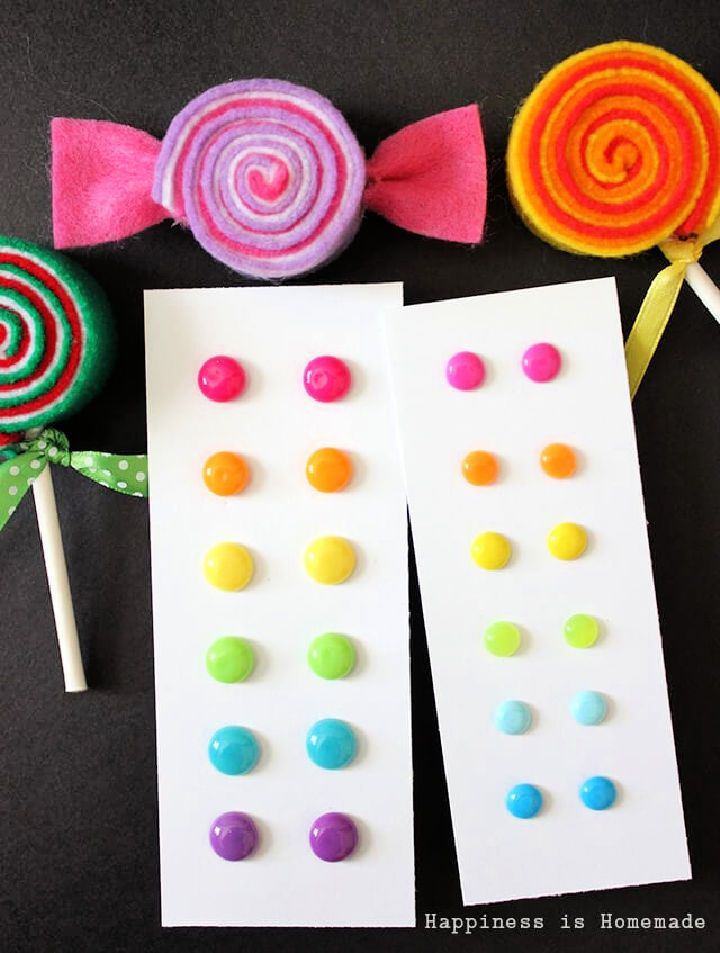 These handmade candy button dot earrings can be a really fun and creative craft project for teens, making them a great DIY gift. With just a few supplies, such as Perler beads and pony beads, earring posts and backs, E6000 adhesive and white cardstock for packaging. These cute candy button dot earrings are easy to make with step-by-step instructions that anyone can follow. Perfect for birthdays or special occasions, these pretty earrings can be a memorable gift that your teen will appreciate. homemade
7. Dollar Store Hanging Flower Basket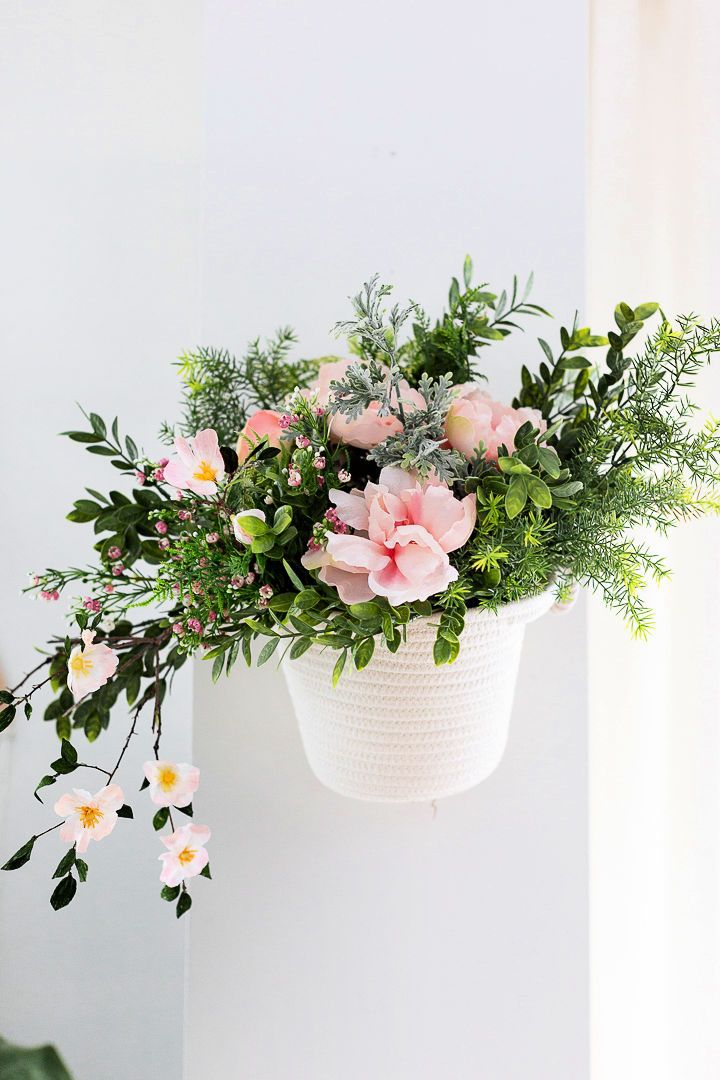 This DIY hanging flower basket is a fun craft that teens and adults alike will love! This adorable DIY creation is both thrifty and relatively easy to make.
All you need are:
A thrifty basket.
A length of rope.
Some flowers and greenery.
A few step-by-step instructions.
The result? A gorgeous flower is hanging that every home needs for blossomy decor. This pretty and thrifty dollar-store hanging flower basket is the perfect addition to your home's decor and is guaranteed to be a conversation piece! craftberrybush
8. DIY Lush-Inspired Bath Bombs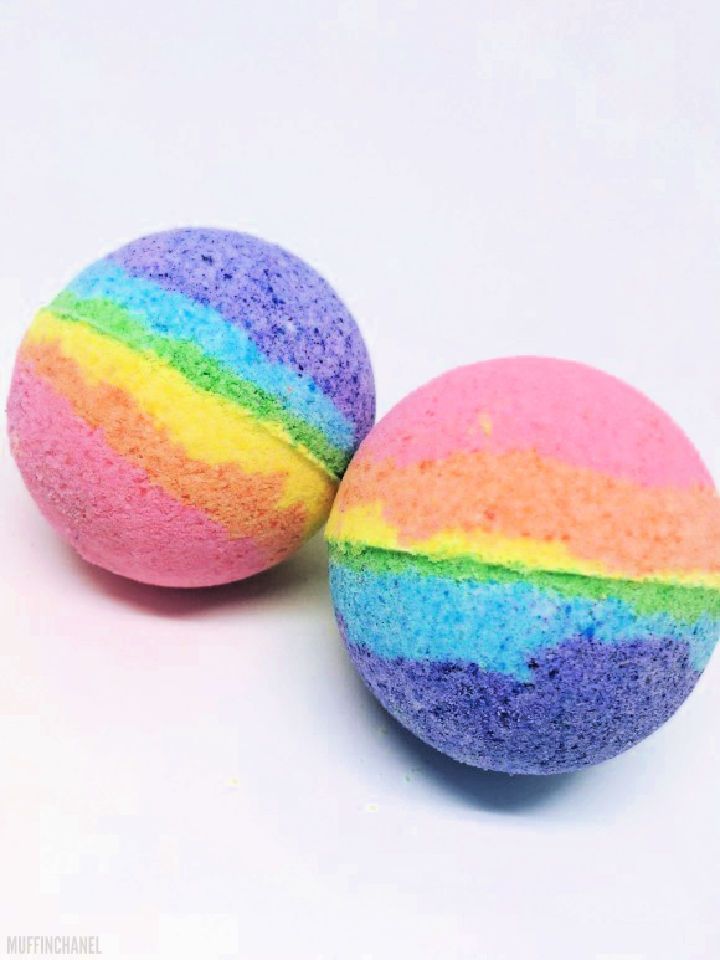 DIY lush-inspired bath bombs are a fun and simple craft for teens to try out! With just a few ingredients and easy step-by-step instructions, DIYers can create cool homemade bath bombs that look and smell amazing!
All that you need is baking soda, citric acid, epsom salt, corn starch, almond oil, water, essential oils, mixing bowls, a bath bomb mold or silicone mold (optional), food coloring (optional), and gold luster dust (optional).
It's super easy to create these lush-inspired treats – all you need is a little bit of patience and creative thinking. So grab your supplies and get DIYing today! muffinchanel
9. Embellished Zippered Pouch Tutorial – Crafts for Teens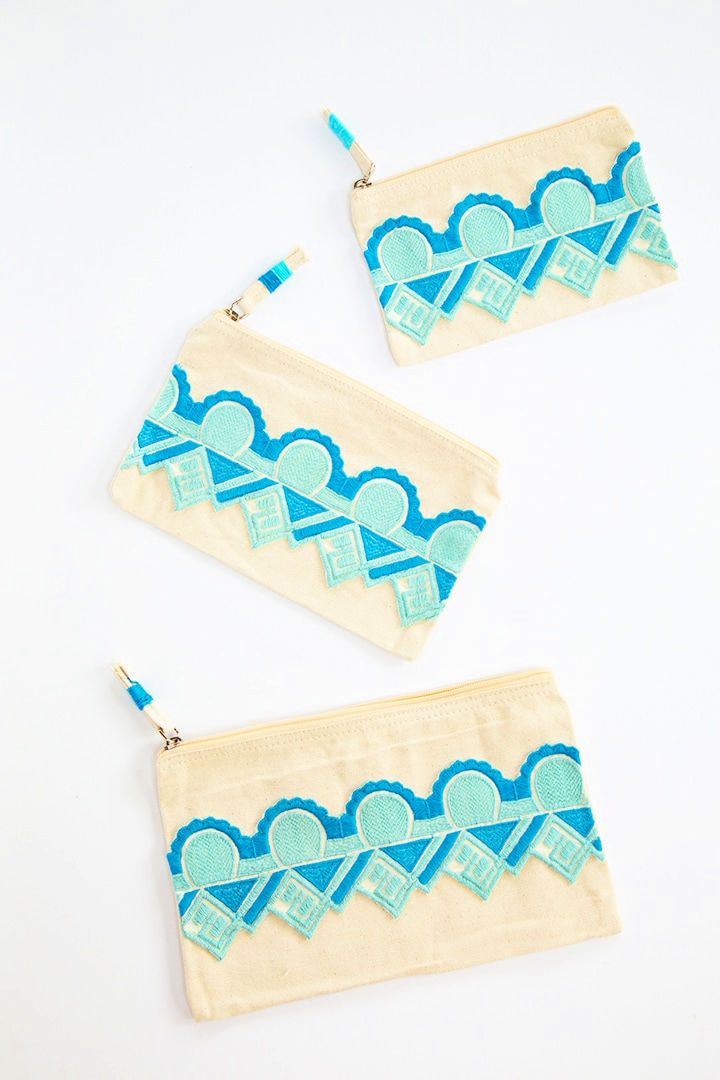 DIYing your own embellished zippered pouch is a great craft for teens. It's easy to make an elegant pouch perfect for keeping your stuff on hand and safe just by adding a beautifully patterned embroidered trim!
All you need are canvas pouches, decorative trim, fabric glue (permanent), scissors, and embroidery floss. You don't even need sewing skills!
Just follow these simple step-by-step instructions, and you'll have yourself a gorgeously embellished zippered pouch in no time! aliceandlois
10. DIY Decoupage Coasters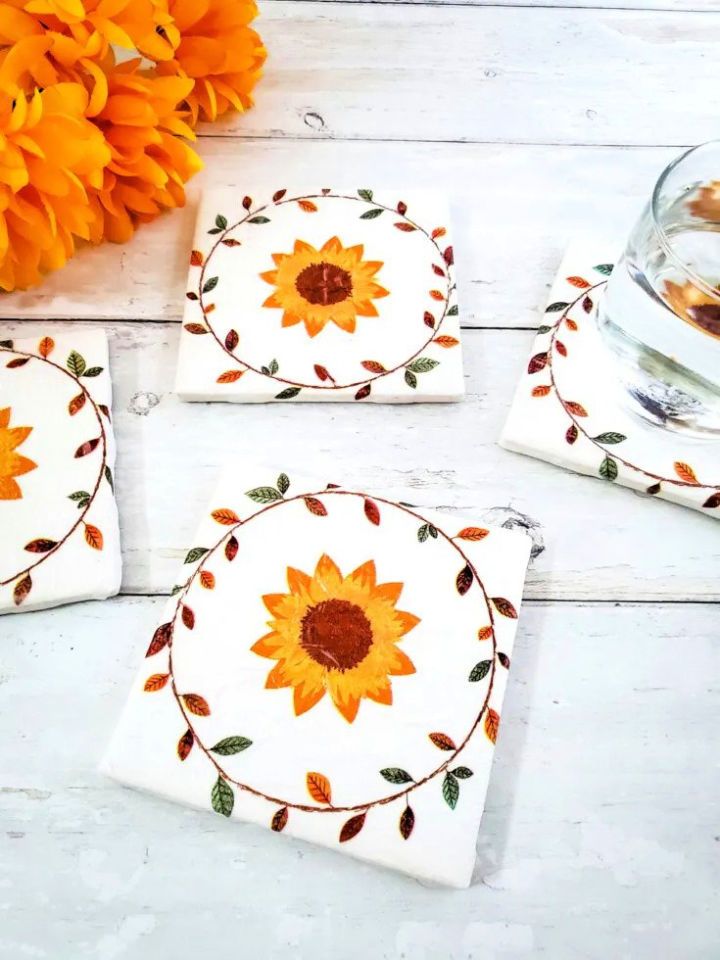 These DIY decoupage coasters are a fun and easy craft for teens and adults looking to add some pizazz to their table cape. With only a few supplies, such as sunflower napkins and mod podge, anyone can create these beautiful decoupage coasters in no time.
The minimalist design will give your decor a classy and elegant look that friends and family will surely admire. Furthermore, you'll be satisfied knowing you put together something uniquely designed with your hands.
As an added bonus, this project is also an eco-friendly option since most of the crafting supplies can be recycled! Create these decoupage coasters with ease by following this simple step-by-step guide. cutesycrafts
11. How to Make Sock Bunnies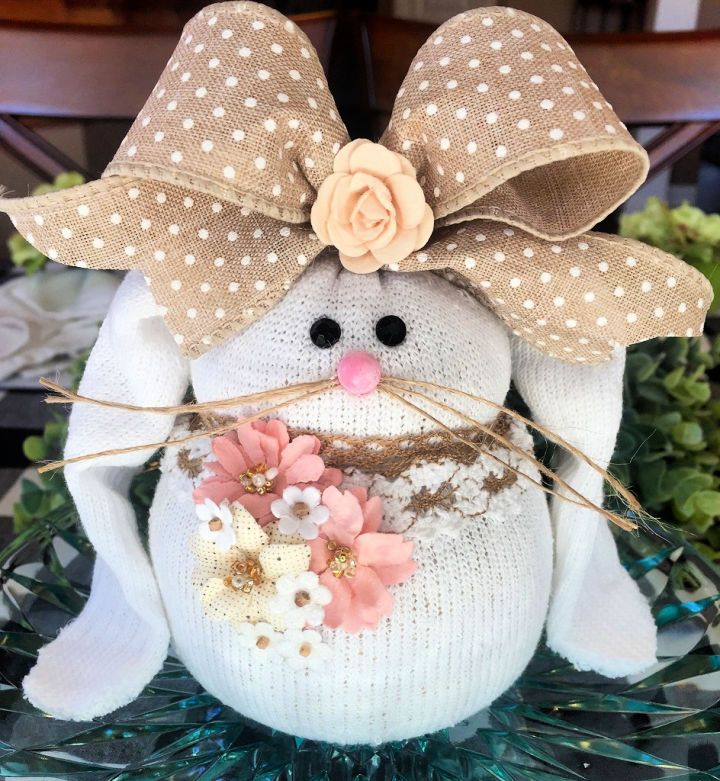 These DIY sock bunnies are a great way for teens to create something totally unique and adorable this easter. Not just for children, these DIY sock bunnies offer a quick, easy and fun craft that is sure to make an impression.
All you need is a few handy supplies like a white sock, rice, a hot glue gun, flat black jewels or beads or other embellishments, twine or string, scissors, and ribbon or bows, plus some step-by-step instructions(can be found in this tutorial) and the DIY magic can begin! craftymorning
12. DIY Confetti Planter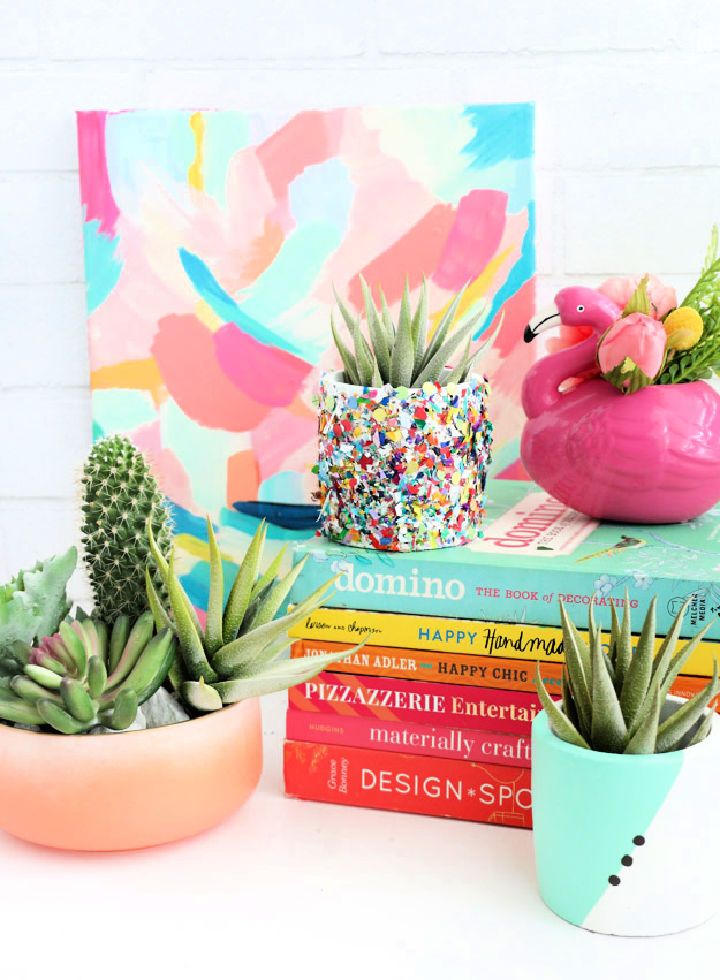 This DIY confetti planter is a great craft for teens looking to spruce up their space. With just some simple steps, you can create a beautiful and colorful planter that will add a bright and cheery element to any room.
First, find a cement planter with the size and shape of your choice – this will be the vessel for your craft. Next, using a decoupage medium, glue strips of confetti all around the outside of the planter.
Finish it off with one final coat of decoupage medium – bingo! A beautiful handcrafted confetti planter is ready to adorn your walls or shelves. akailochiclife
13. DIY Flamingo Snow Globe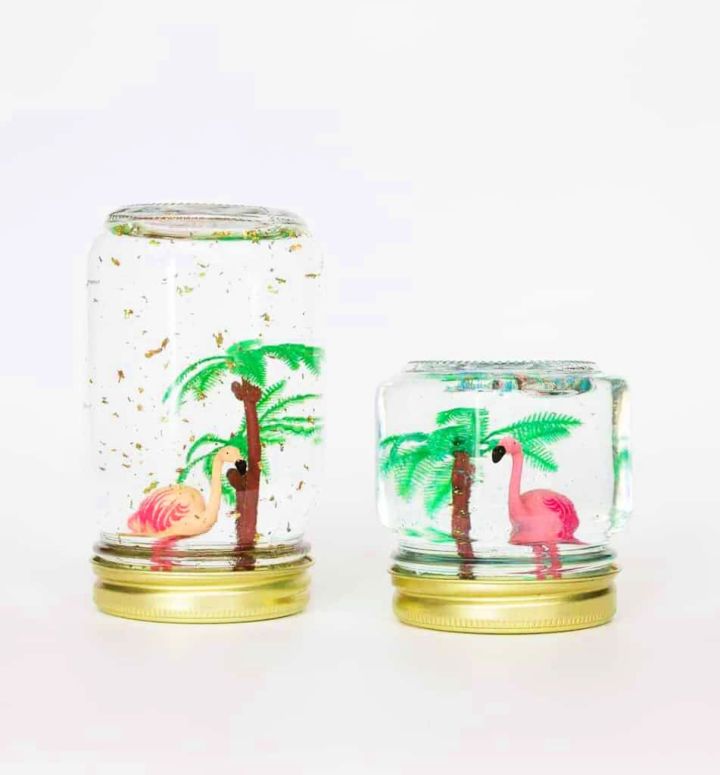 This DIY flamingo snow globe is a simple craft project the whole family can enjoy, making it a perfect activity for teens! It makes a beautiful decor piece or centerpiece while also brightening up any room it is placed in. This flamingo snow globe is easy and fun to make with the right supplies.
You will need supplies, including mason jars with gold lids, plastic flamingo figurines, and mini palm tree figurines. Other supplies you might need include glycerine, glitter (like gold and blue), a hot glue gun and hot glue or super glue/epoxy.
With step-by-step instructions in this simple guide, this flamingo snow globe has never been easier or more enjoyable to create. ohsolovelyblog
14. How to Make Easy Paracord Snakes For Teens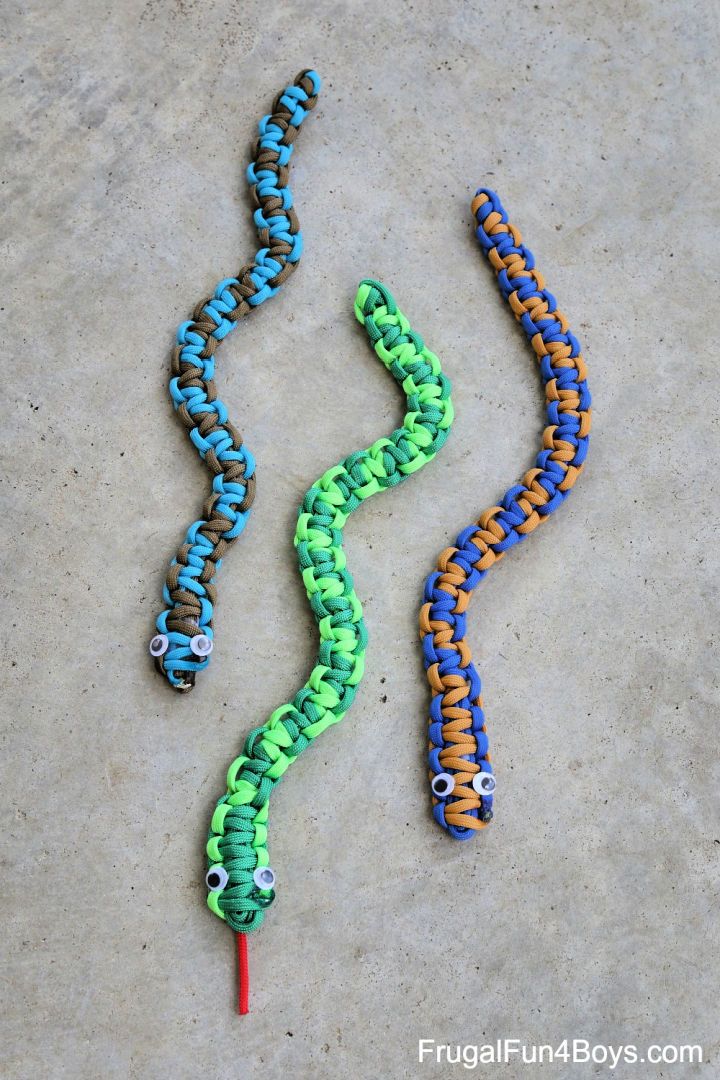 These easy DIY paracord snakes are a great craft for teens and adults alike. Not only are these paracord snakes entertaining, but they also make lovely accessories or gifts, perfect for any age. All you need is two 8-foot lengths of paracord, scissors, ruler, pencil, lighter, googly eyes, clear tape, hot glue or strong craft glue, and you're ready to get started!
With the step-by-step instructions in this guide, these snakes are a cinch to make and can be assembled quickly, even by beginners. So whether it's a rainy day or a scorching summer afternoon, these adorable paracord snakes are the perfect craft project! frugalfun4boys
15. DIY Beach Sunset Pour Coasters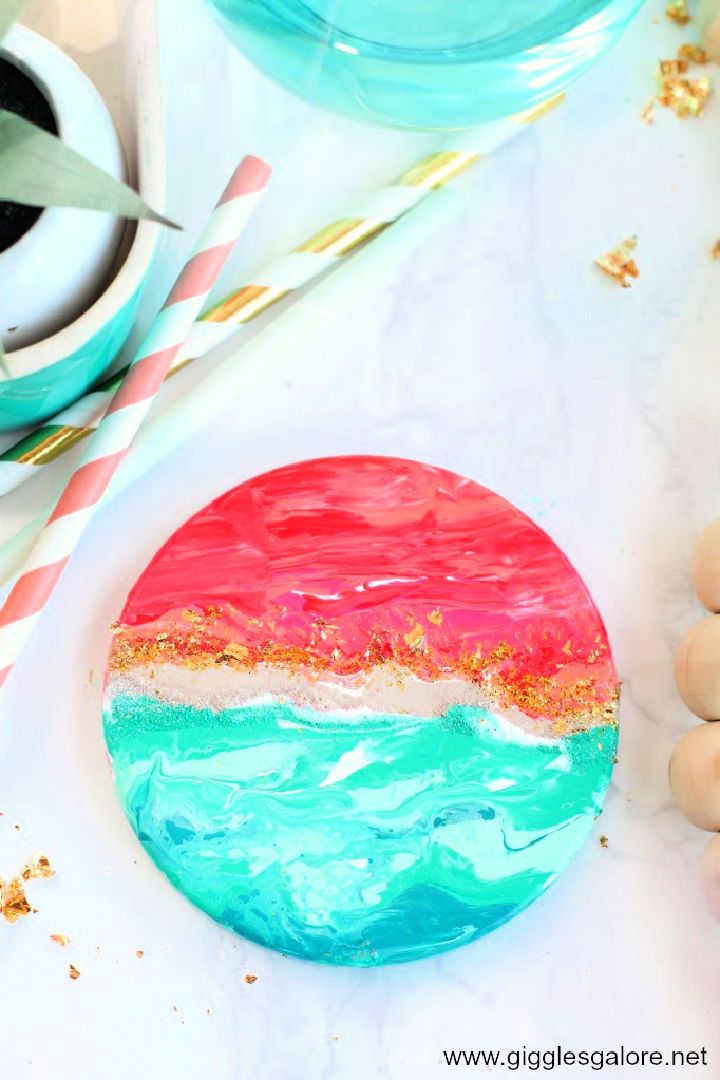 DIY sunset paint coasters make the perfect addition to any beach-loving home. This craft is simple and fun and makes a great gift for anyone who appreciates a handmade functional piece of art!
Using simple supplies such as ready-to-pour acrylics in assorted colors and glamour dust – gold, some gold leaf, ceramic coasters, painter's tape, and a clear pouring top coat to turn any space into a beachy getaway in no time at all.
Teens will especially love this fun element of this project and can easily follow step-by-step instructions for their own handmade beach sunset paint pour coaster masterpiece. gigglesgalore
16. Canvas Banner Hoop Wreath Tutorial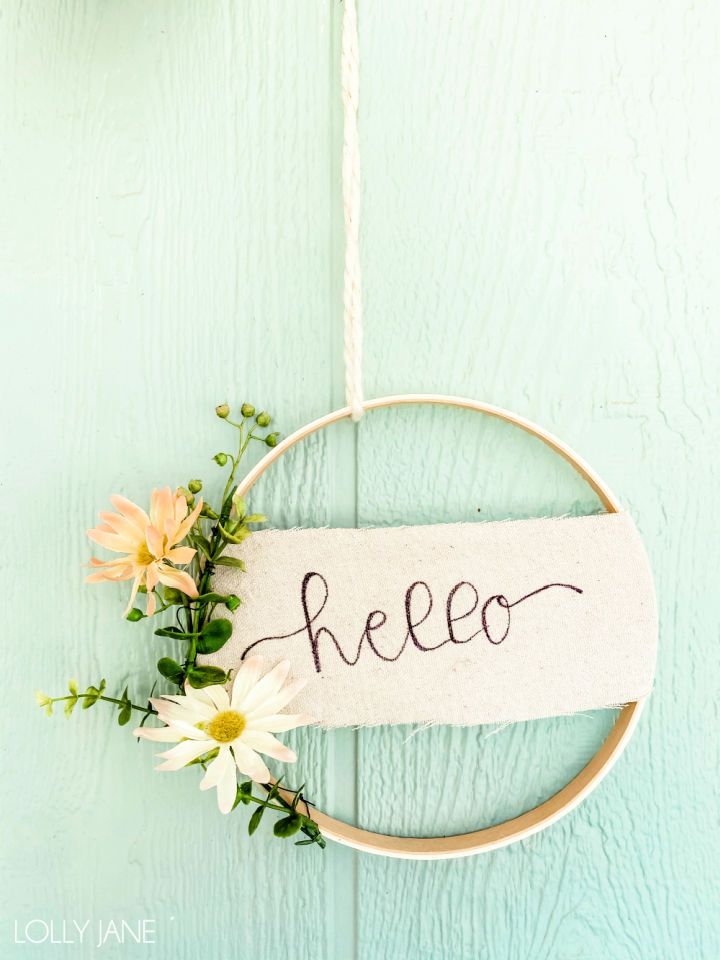 These homemade canvas banner hoop wreaths are an excellent craft for teens and adults alike to create. Crafting a canvas banner hoop wreath may sound intimidating, but it's surprisingly easy and takes less than 30 minutes to complete!
If you can find a basic embroidery hoop or wreath form and the supplies listed in the tutorial, you'll have the perfect project to add some warmth and beauty to your front door.
The result is simple yet stunning, and the included step-by-step instructions are below in the tutorial so that your DIY canvas banner hoop wreath looks amazing. lollyjane
17. Mason Jar Superhero Banks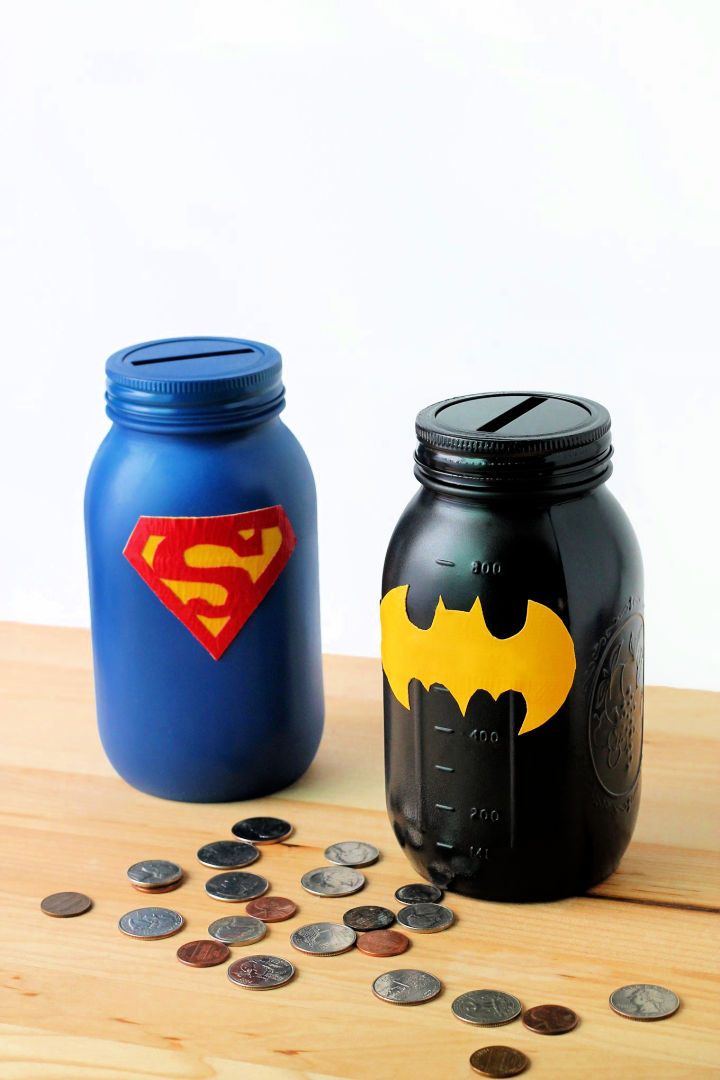 These DIY superhero banks do excellent craft projects for teens to help teach financial literacy. With regular mouth quart jars, mason jar coin slot lids, self-healing cutting mat, X-ACTO knife, yellow and red duct tape and blue and black spray paint, these mason jar banks can be turned into their favorite superhero look.
The step-by-step instructions in the tutorial are easy to follow and assemble so kids or adults can easily create enjoyable banks that will teach the importance of saving, spending, and donating their money. fireflies
18. DIY Floral Decoupage Storage Box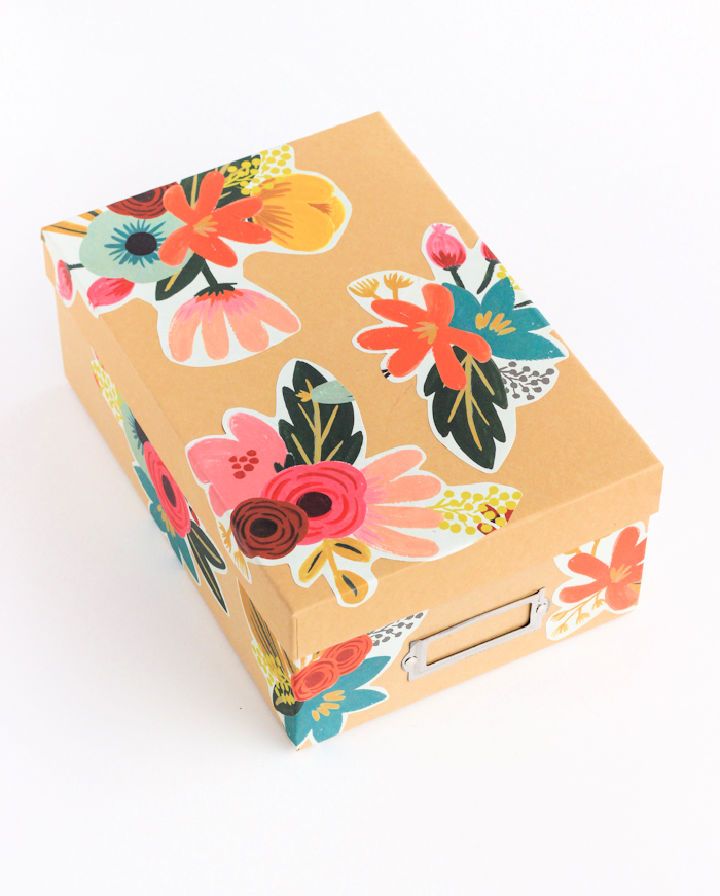 A DIY floral decoupage storage box will be an ideal craft for teens looking for a fun, relatively easy activity that can be whipped up in 30 minutes or less. With the supplies provided, such as a decoupage, a wooden storage box, a brush, wrapping paper and scissors, you'll be able to give your box a touch of floral style and make it both adorable and functional.
Follow this simple tutorial to create one of your own; either way, you will have an awesome DIY project in no time! thecraftedlife
19. DIY Neon Jewelry Stand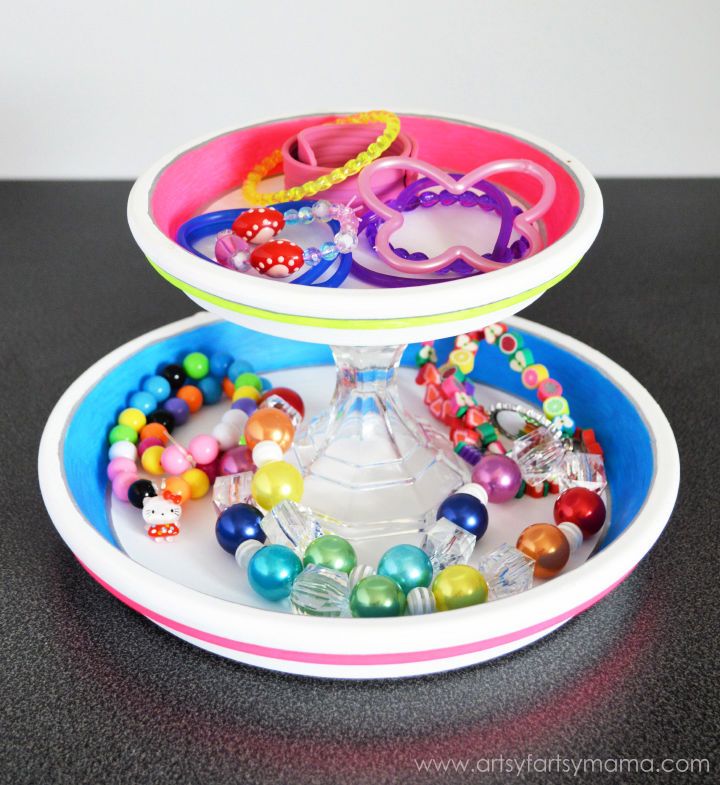 This DIY neon jewelry stand project is great for teens looking to craft something special and unique. This jewelry stand is a simple and thrifty project that anyone can make with the right supplies.
With two terra cotta plates, a candleholder, acrylic paint in white, neon brights paint markers, a silver metallic marker for decorative edging and school glue, you have everything you require to make this radiant neon jewelry stand.
Not only will it help keep your or your kid's jewelry organized, but it also looks beautiful! Following the step-by-step instructions provided in the guide will make creating this project quick and easy.
With just these items and a little creativity, you'll be able to customize your handcrafted neon jewelry stand any way you want! artsyfartsymama
20. DIY Pom Pom Mouse Pad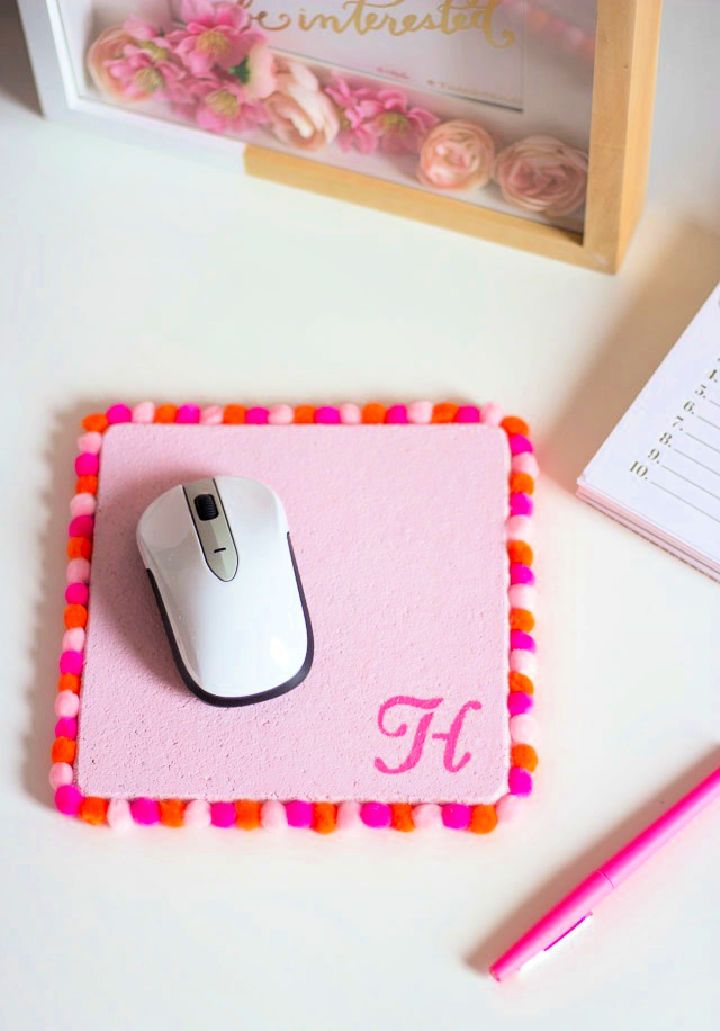 Making a DIY pom-pom mouse pad is easy and fun for teens. It's also a great personalized gift choice and will add color to any workspace. To do this project, you need a cork trivet, acrylic craft paint, letter stencils, pom-poms, a foam brush, and a hot glue gun. Check out this easy tutorial for detailed instructions to create this pretty pom-pom mouse pad! designimprovised
21. Painted Seashells Craft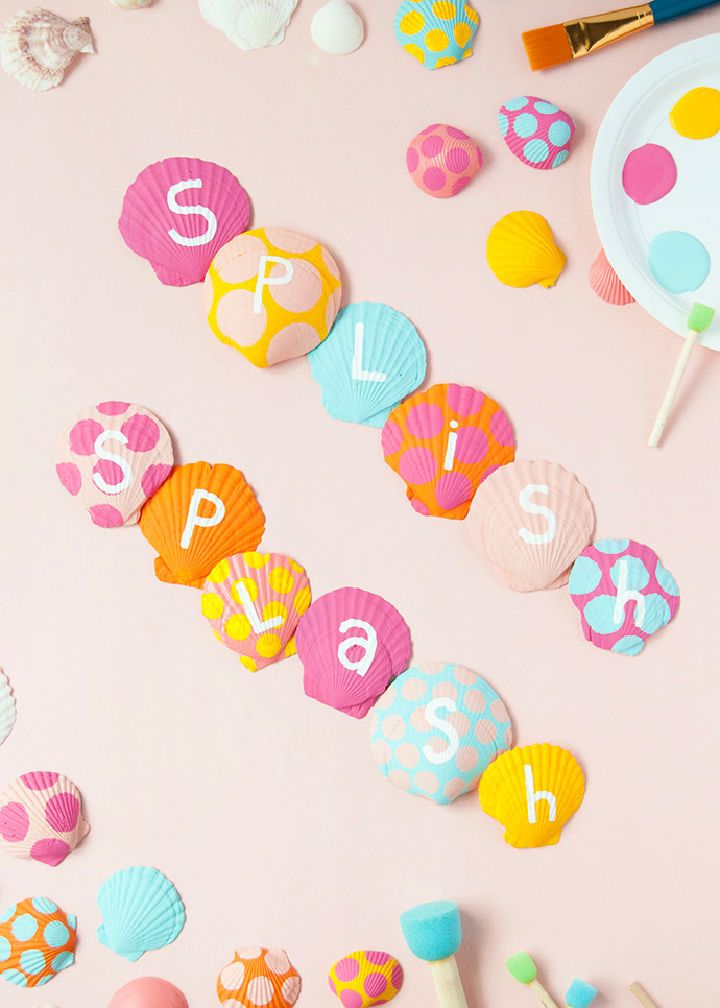 Handmade painted seashells craft is an easy and fun craft for teens. Give those old seashells a new 'beachy-colored' spin with this cool craft to make your summer even more fun! All the supplies you need are simple, such as apple barrel acrylic paint, a few paintbrushes, some foam spouncers, and seashells.
Anyone can do this DIY craft since it is so simple to whip up. Look up this easy tutorial to get started and have an awesome time DIY'ing your own painted seashells. handmade
22. DIY Graphic Laundry Baskets for Teens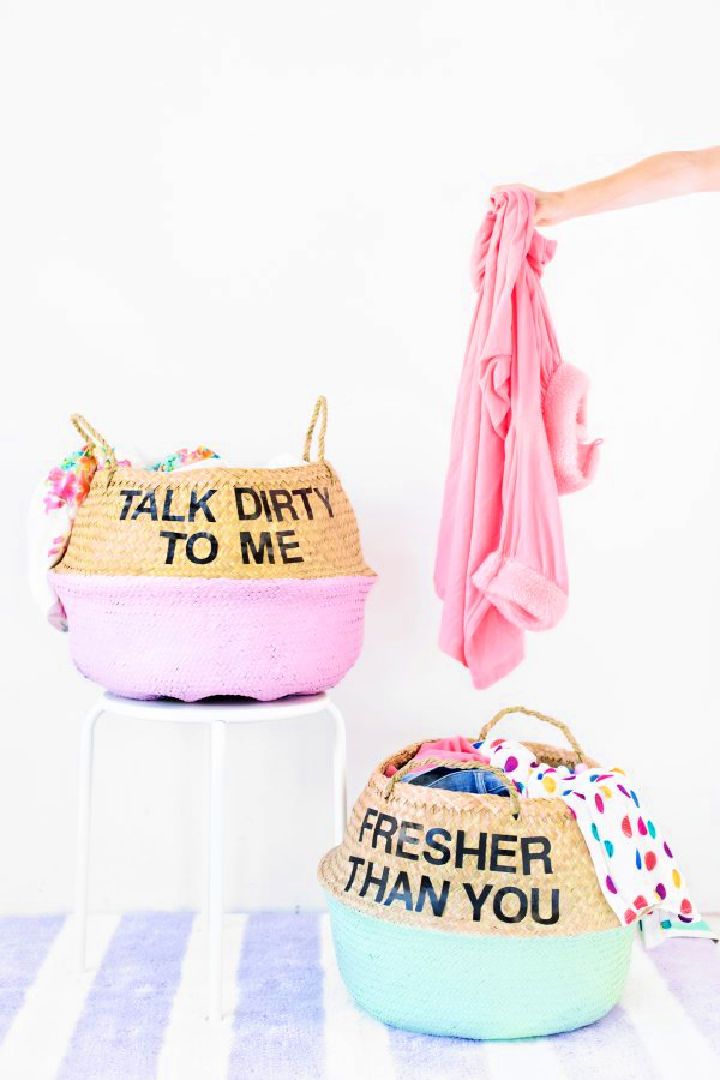 This handcrafted graphic laundry basket project is easy-to-make and perfect for teens looking to add some color and organization to their laundry. With a few simple supplies – seagrass or woven baskets, letter stickers, matte mod podge, a foam brush and fabric-safe craft paint and paintbrush (optional) – teens can craft a lovely stenciled basket in as little as one hour.
Follow this DIY graphic laundry basket tutorial, and your teen will be on their way to organizing their laundry successfully. This perfect project is fun, creative, and easy enough for even the most novice crafters. studiodiy
23. DIY Cupcake EOS Tutorial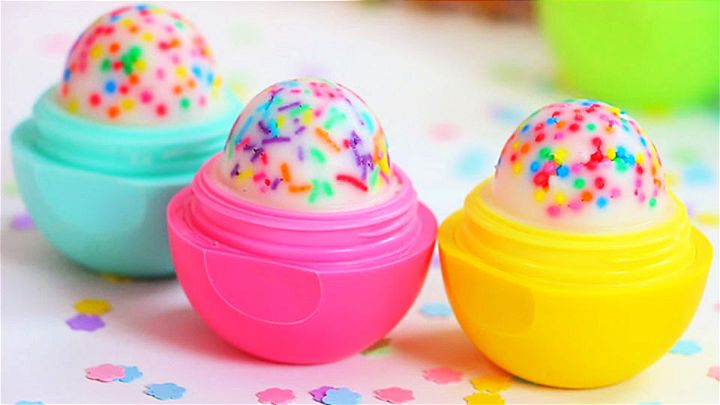 This DIY cupcake eos is an incredibly fun and easy craft for teens and adults alike. With just five simple steps and a few common ingredients, you can make an adorable cupcake lip balm for yourself or as a thoughtful gift for someone else.
Supplies you'll need to get started include an eos container, plastic knife, small mixing bowl/jug, vaseline petroleum jelly, sprinkles, beeswax, coconut oil, vitamin e capsule, vanilla extract and a cotton bud.
This project is simple yet effective – it will make your lips softer and supple! Have some fun in the kitchen and create something special with this cupcake eos. projectsforteens
24. DIY Alcohol Ink Resin Keychains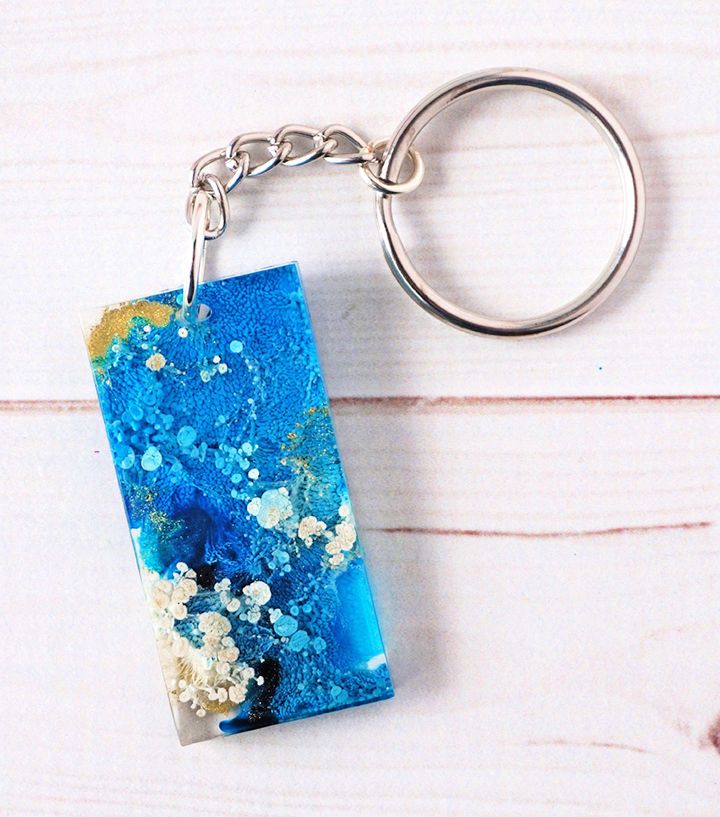 These DIY alcohol ink resin keychains are a beautiful and practical gift for anyone. Using supplies such as easy cast clear casting epoxy, mold conditioner and release spray, measuring cups and stirring sticks, disposable gloves, alcohol inks, jewelry mold, jump rings, jewelry chains and key rings, you can craft a stunning keychain with an elegant look.
With this easy tutorial, teens can help make this craft a unique and gorgeous piece that looks attractive and helps keep keys organized. These handmade keychains are worth trying! resincrafts
25. Fake Flower Springtime Door Decor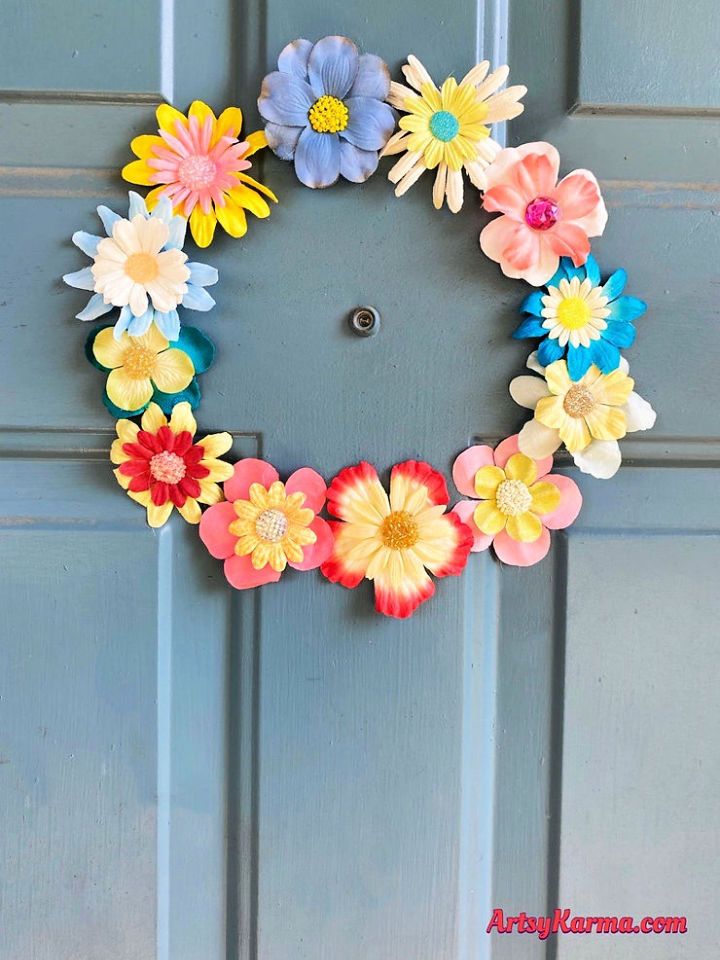 A DIY springtime door decor is a fantastic craft for teens and adults. Create a stunning seasonal decor piece with just a few simple supplies from around the house. For a colorful, vibrant look, you will need silk or paper flowers in two sizes: all-purpose glue, glue or hot glue, magnet buttons, seed beads, glitter or rhinestones.
With this door craft, you can add warmth to your space in an easy way that will always be looked fresh! Check out this tutorial to get your creative juices flowing! artsykarma
26. DIY Pom Pom Magnets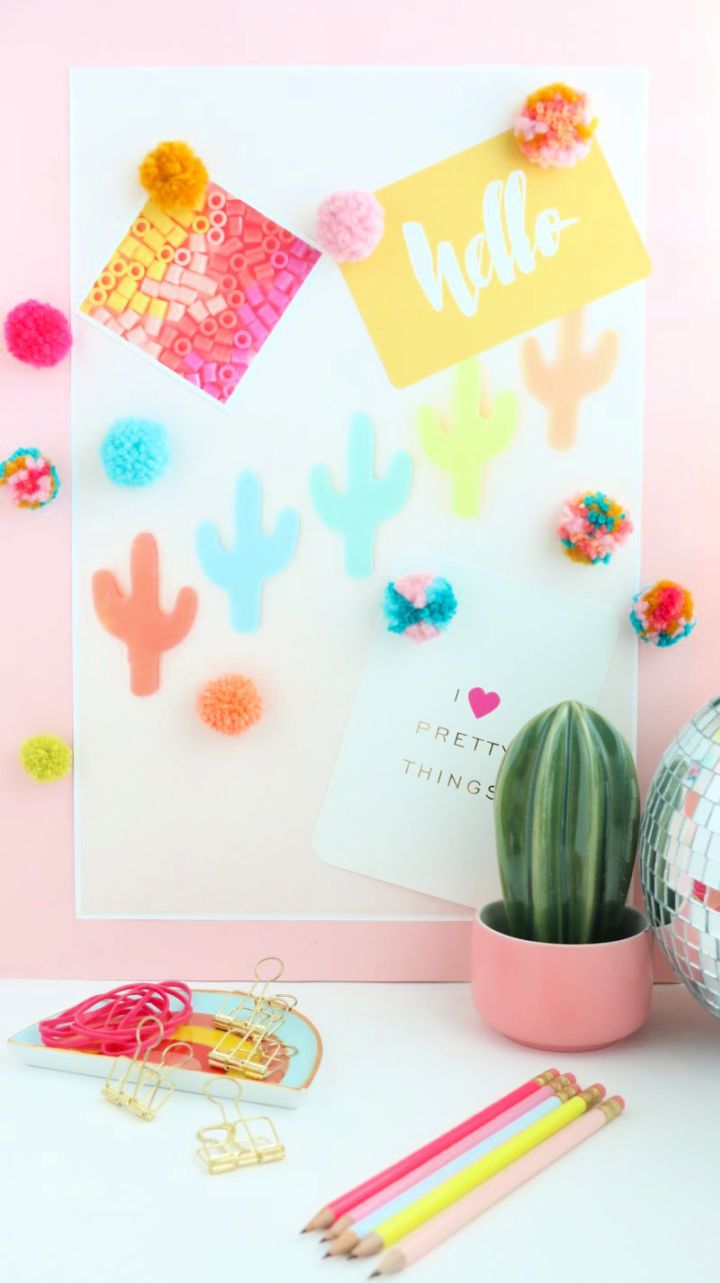 DIY pompom magnets are a great craft idea that teens looking to add some vibrancy to their space can easily achieve in an afternoon. These fluffy adornments allow you to decorate any magnetic surface with a touch of color and whimsy.
Plus, the process is relatively easy; you only need yarn in several colors, a mini pompom maker, scissors, a low-temperature glue gun and strong magnet rounds. You can find the easy steps in this tutorial to start immediately! So grab your supplies and get started today! lovelyindeed
27. DIY Mod Podge Zipper Pockets for Teenager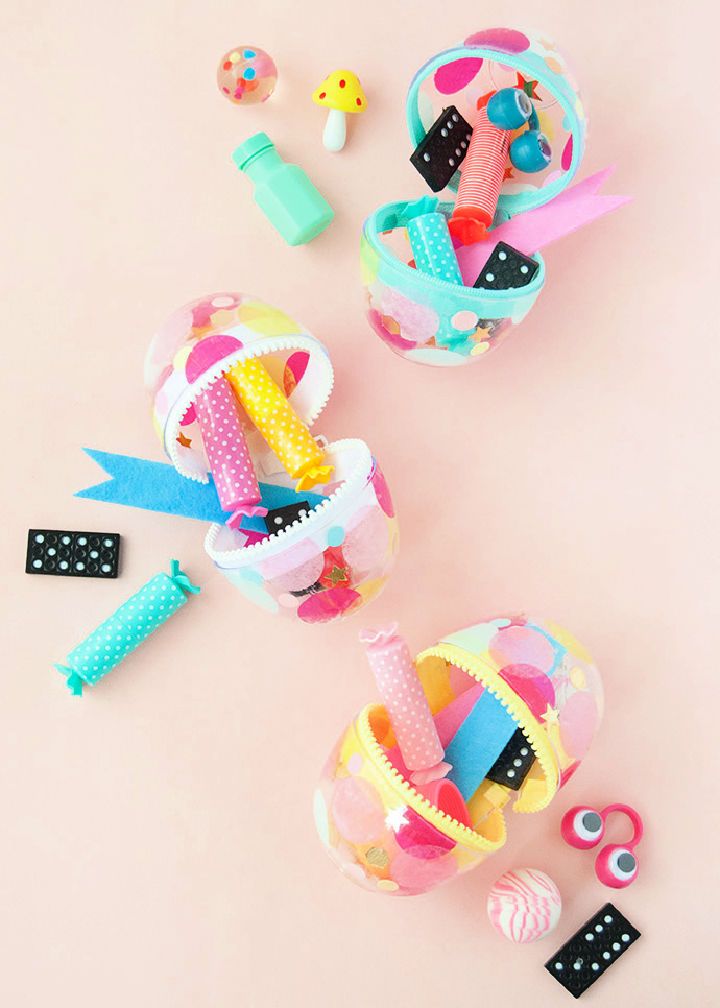 Bring a fun and creative flair to your teen's accessories with these DIY Mod Podge zipper pockets! Using clear plastic bowls, Mod Podge, zippers and colorful confetti from the dollar store, you can create the perfect little pocket for all your treasures. Whether it's back-to-school supplies like paperclips, erasers and stickers or any other goodies, they need to keep handy! With just a few materials and skillful crafting, you'll have beautiful zipper pockets. Give your teens something unique to show off–try making DIY Mod Podge Zipper pockets today! handmade
28. How to Create a Colorful Floral Photo Frame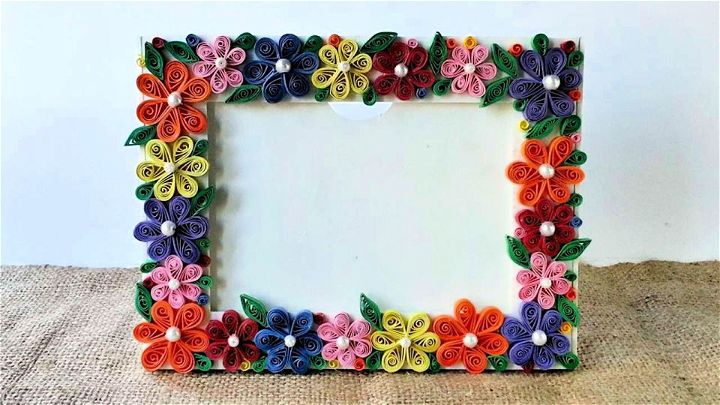 DIYing has never been more creative or fun! With this easy tutorial, teens can craft their own colorful floral photo frame, making a pretty handmade gift for friends. This project is easy to make using just-right supplies – foam board, cutting mat, pencil, ruler, an X-Acto knife and strong adhesive glue.
Adding quilling paper gives that extra spark of creativity and color; following a simple tutorial will have to make it easy to make a colorful floral photo frame in no time. Make your space decorating stylish with this project today!
29. DIY Mud Cloth Inspired Organizer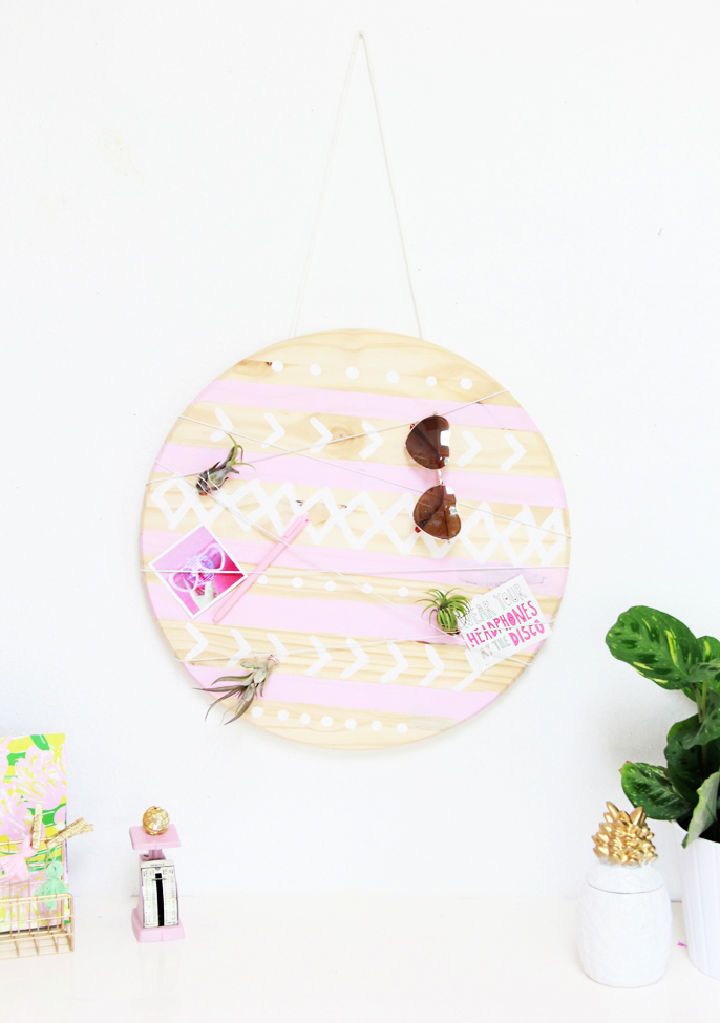 DIY projects can bring a feeling of accomplishment and satisfaction, especially if it's something stylish and also useful. Making a DIY mud cloth-inspired organizer is an easy way to make a personalized storage solution that teens will adore.
This project is simple to put together, even for those with no crafting experience, as it only involves painting freehand lines, dots and triangles in the paint color of your choice onto a wooden circle before attaching some rope and elastic cord with a staple gun.
Follow this easy guide and let your creative juices flow! In no time, you'll have an aesthetically pleasing organizer perfect for housing all their items in a pretty place. abubblylife
30. Bunny in a Pot Easter Craft Idea for Teens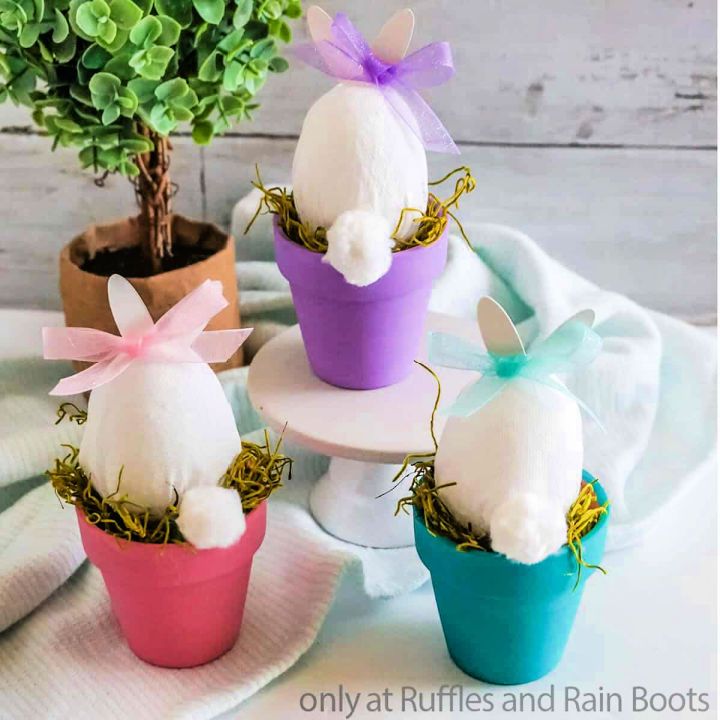 DIY bunny in a pot is an easy and fun craft to give your mantle a stunning easter look! This craft can be customized for any color scheme and requires only basic supplies, such as terra cotta pots, foam eggs, card stock paper, white cotton fabric, sheer ribbon, white embroidery thread, moss, white pompoms, acrylic craft paint and tissue paper.
The supplies cost a few dollars and can be completed within 25 minutes. This project makes a cute little farmhouse bunny to fill your home with springtime vibes and lovely decor for easter.
If you're looking for an easy project for teens or active crafters alike, this handmade bunny in a pot easter craft comes with a step-by-step tutorial to guide you in completing this simple and stunning decoration. rainboots
Related Crafts for Kids:
Explore the world of crafts for kids with creative ideas to keep your little ones occupied and happily engaged. Perfect for home, school or special occasions!
Conclusion:
These 30 fun and easy crafts for teens are sure to keep your tween or teen busy – and they make great DIY gifts, too! From Mason jar crafts to friendship bracelets to plants that grow in water bottles, there's something here for everyone. And don't worry – these cool crafts aren't just for girls. Guys will love the teen craft ideas, too! So whether you're looking for cute room decor or thoughtful homemade gift ideas, these arts and crafts projects are perfect for tweens and teens.
Crafting is a wonderful way for teens to express themselves and show their creativity. With these 30 easy crafts for teens and tweens can find an activity that sparks their interest and celebrate the unique individuals they are. From fun jewelry projects to decorative room decor items, there's something in this list that will appeal to every teen's creative spirit. Enjoy crafting with friends or on your own—it's sure to be a memorable experience! So get crafting and have fun!