This homemade flower card has a hidden surprise – all the petals are made from hearts! A lovely card for kids to make.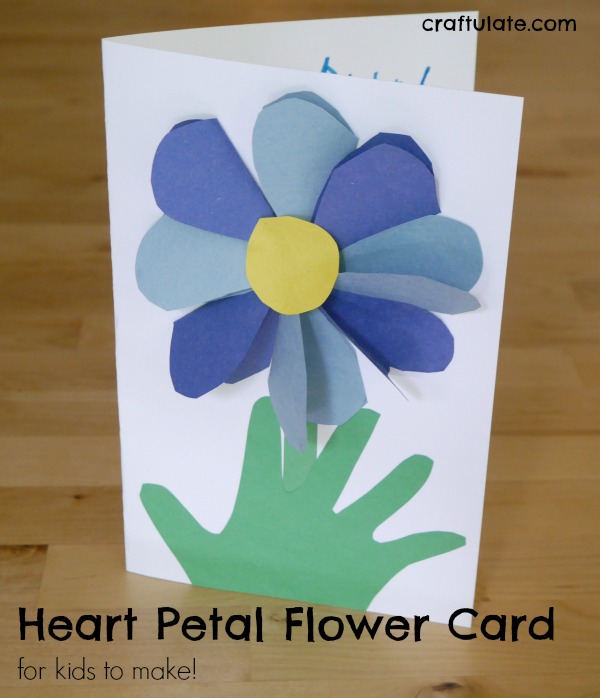 The following post contains affiliate links, which means that at no extra cost to you I can make a tiny bit of money to help support this blog. Thank you!
My son and I made this card together to send to his Granny in England. I love how it incorporates flowers, hearts, and a handprint!
To make this flower card, we used:
Construction paper in green, yellow, and two shades of blue
White card
Scissors
Pencil
Glue stick
The first task is to make the stem and leaves. My son drew around his hand on the green paper.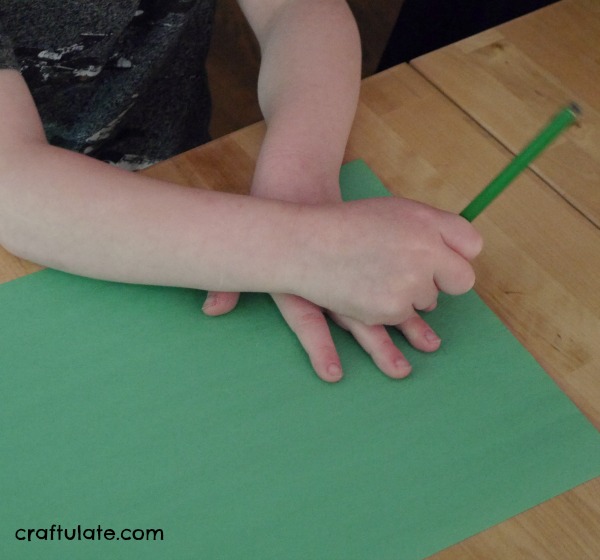 I cut it out and also a stem as well. I folded the white card in half, then glued the stem and handprint to the front of the card.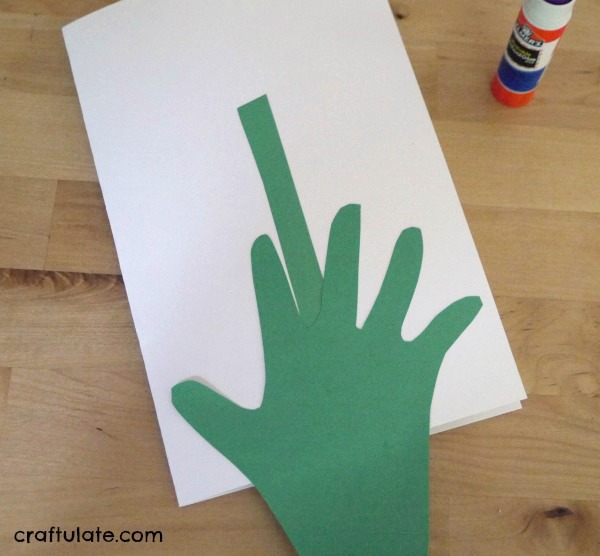 Then I trimmed off the excess. Meanwhile, he was making 8 heart shapes by using the cookie cutter as a template.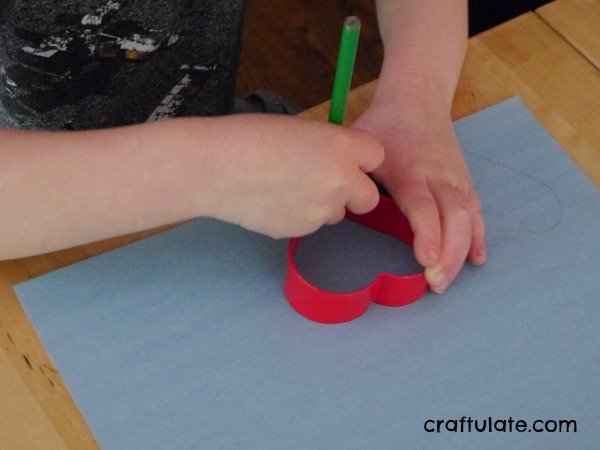 Then he cut them all out.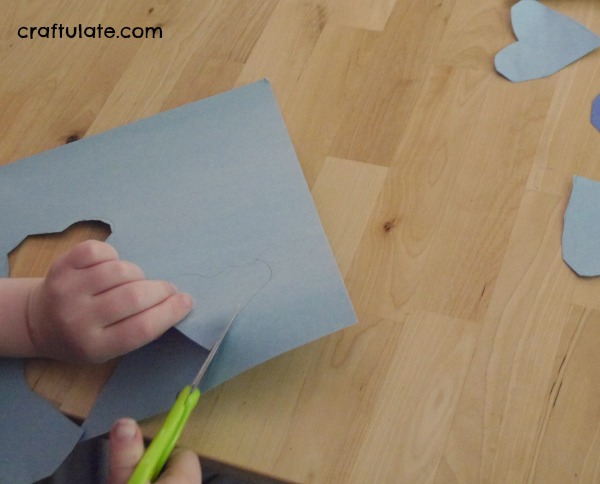 We folded each one in half, positioned them in a circle, and glued them into place.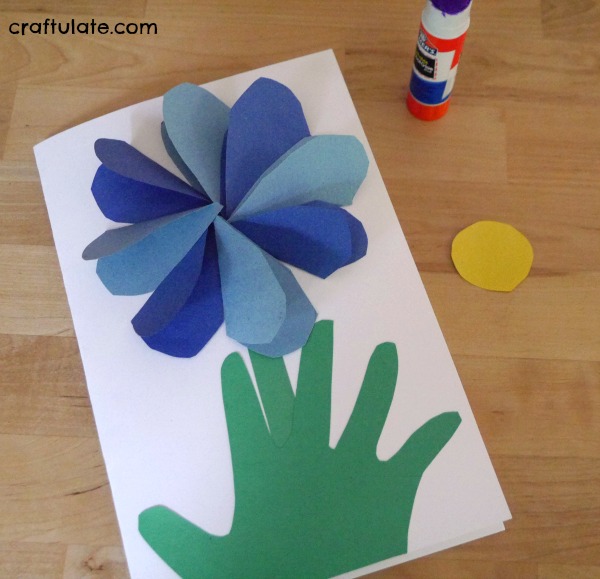 To finish, we added a circle of yellow paper.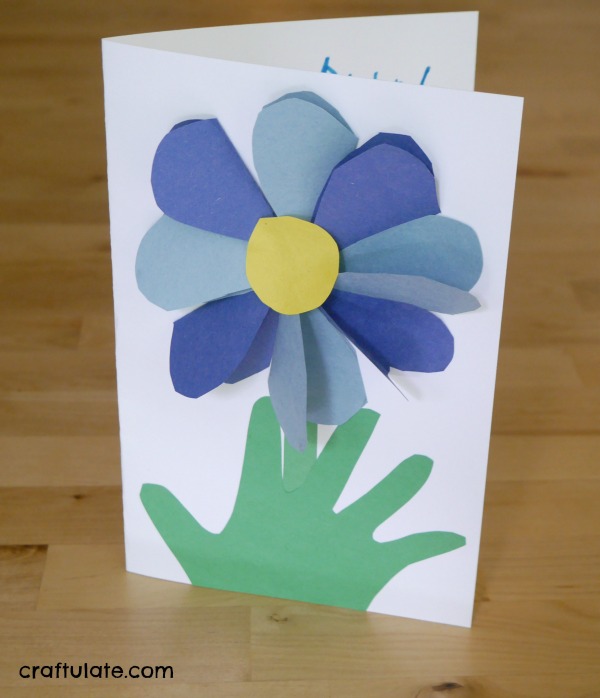 This would be a wonderful birthday card, Easter card, or Mother's Day card!
Heart Petal Flower Card - a lovely card for kids to make
Click To Tweet