If you're looking for some fun learning resources for kids, including alphabet, numbers, shapes, colors, science and more – here's a giant list of all the activities you can find on this site!

Although many of the activities we do here at Craftulate are just for the sheer pleasure of creating something, I often try and work in an educational angle to them. I find it especially useful to feature my son's interests when working on a particular skill. To make things easier for you to find your way around what we have to offer, I have separated all the learning resources into handy categories, so click on whatever interests you to jump to that section!
---
Alphabet
From recognising letters to starting to read – I've covered it all as my son has got to each stage!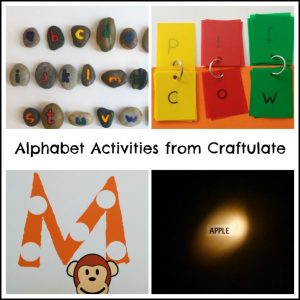 Writing the Alphabet with Vehicles
Make Way for Ducklings Busy Bag
9 Tools for Learning to Write the Alphabet
Starting to Learn Noun Sight Words
Clothespin Letter Match Busy Bag
ABC Scavenger Hunt at the Park
---
Numbers and Maths
Recognising numbers, starting to count, and basic maths.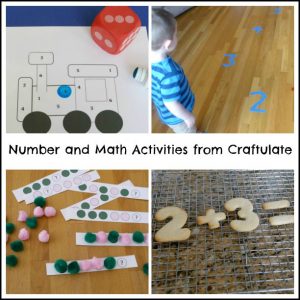 Indoor Golf Game for Preschoolers
Measuring Hot Wheels Car Jumps
Christmas Two Dice Roll and Cover Game
Transportation Connect the Dots with Numbers
Roll and Cover Train Dice Game
---
Colours
Here are some fun and bright colourful activities for kids.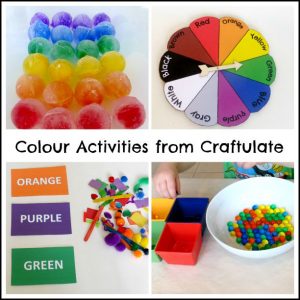 Primary Colour Mixing Activity
Colour Sorted Fillable Ornaments
Size and Colour Valentine Match Activity
Xylophone Craft with free printable
Colour Mixing Science Activity
Learning Colours with Brown Bear
8 Super Fun Ways to Learn Colours
Mess Free Primary Colour Mixing
Colour Sorting with Water Beads
Coloured Rice for Sensory Play
---
Shapes
Aimed more at toddlers, here are some activities to help them learn the different shapes.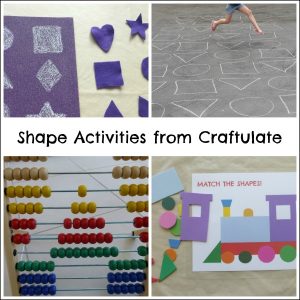 ---
Science
We love activities that fizz and bubble, and have great fun discovering more about how things work.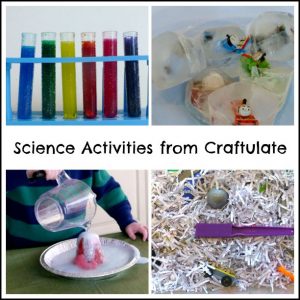 Sink or Float Experiment with Craft Materials
Classic Play Dough Volcano Activity
Trains In Ice – a winter science activity
Colour Mixing Science Activity
Animal Habitat Sort with Tongs
Four Science Experiments for Beginners
---
Outdoors
Kids can learn about the great outdoors with these outside activities, gardening projects and bird feeders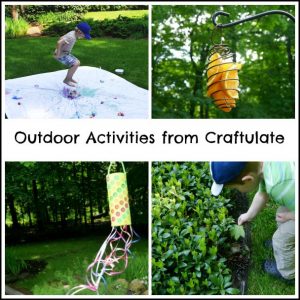 ABC Scavenger Hunt at the Park
Bird Nesting Material Activity
Are you looking for printables? Head on over to my Craftulate Shop and check them out. Most of them are free!
I also have book recommendations (many of which have a craft to go with them) and Kindle app recommendations.