This water bead small world has a park and pond theme! Get your kids' imaginations going with this fun sensory play activity!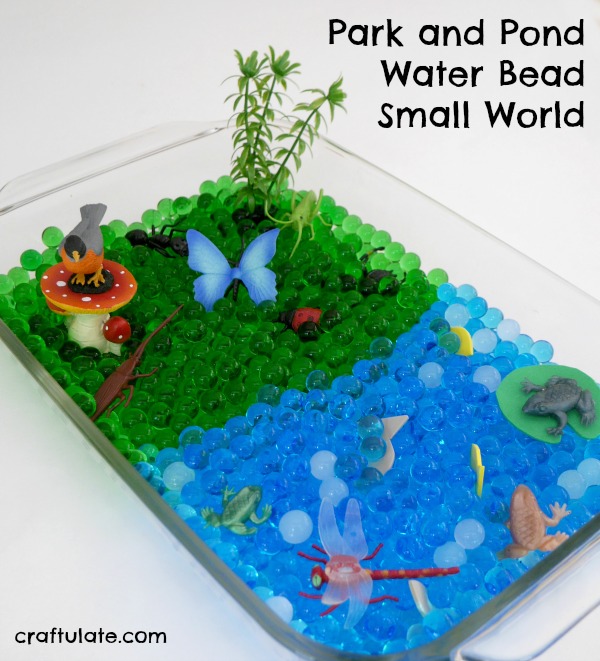 This post contains affiliate links, which means that at no extra cost to you I can make a tiny bit of money to help support this blog. Thank you!
My son found my stash of ready-to-hydrate water beads the other day and asked if we could play with them. I have no idea what I'd been saving them for, because it feels like it's been years since we used them! We had green, blue and white, so we placed them in separate bowls and added plenty of water.
We left them overnight and he was delighted with how they had absorbed the water and grown.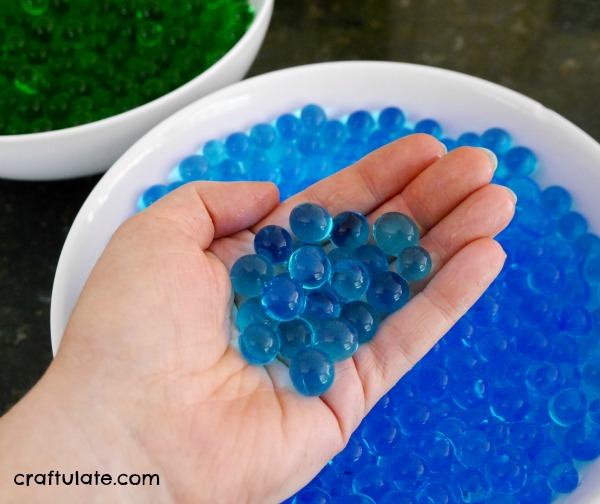 I decided to use them in a small world scene – another thing we haven't done for many many months! We used water beads in the Turtle Small World and Tropical Island Small World – well over three years ago! I made a cardboard divider and placed it halfway along a glass baking dish. Then I poured the green beads into one side.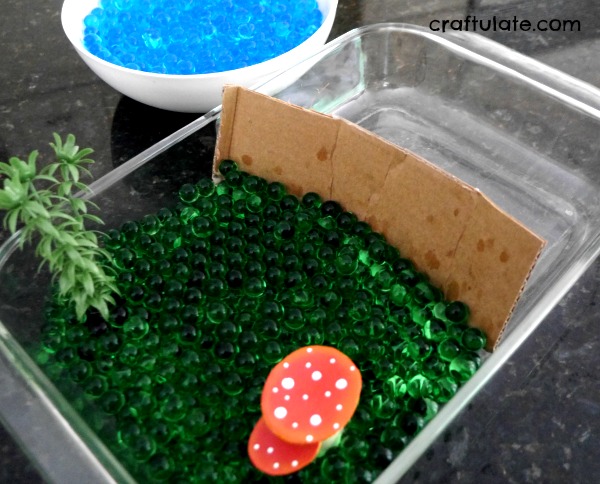 Then I poured in the blue on the other side, and added a few white beads. Then the divider could be removed.
I found all kinds of items to add to the small world. For the park, I added a toadstool, plant, a robin (from our Bird's Nest Small World), and many different bugs (these featured in our Bug Slime activity – check it out!!).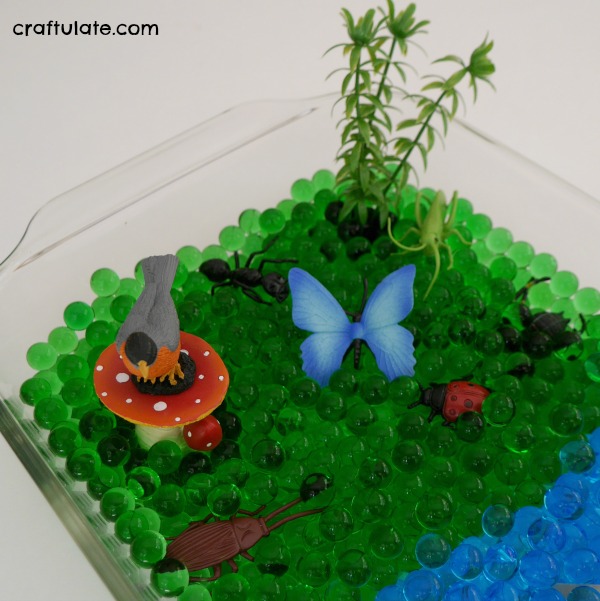 On the pond side I made a few fish from craft foam, and added some toy frogs and a craft foam lilypad (yes I really have the same ones from four years ago when we made Frog Ice Cubes!!!).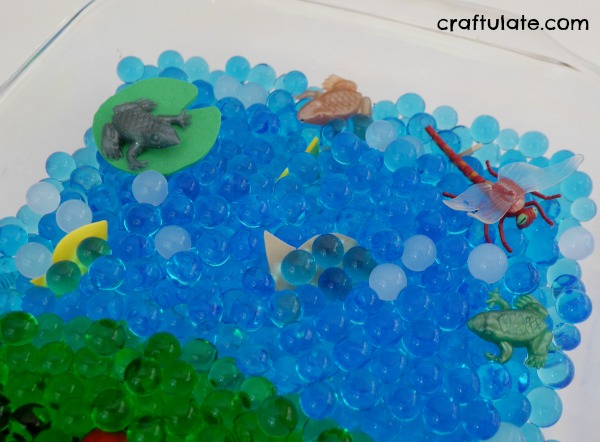 It all looked so inviting!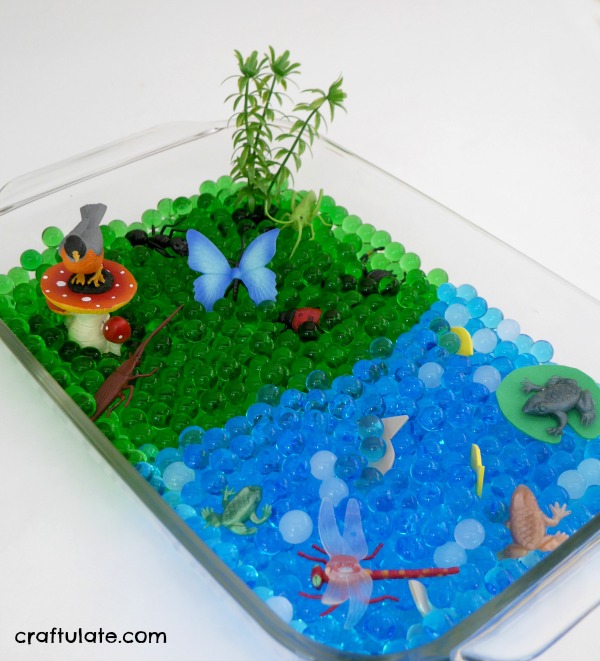 F was really pleased with the water bead small world, and immediately started investigating.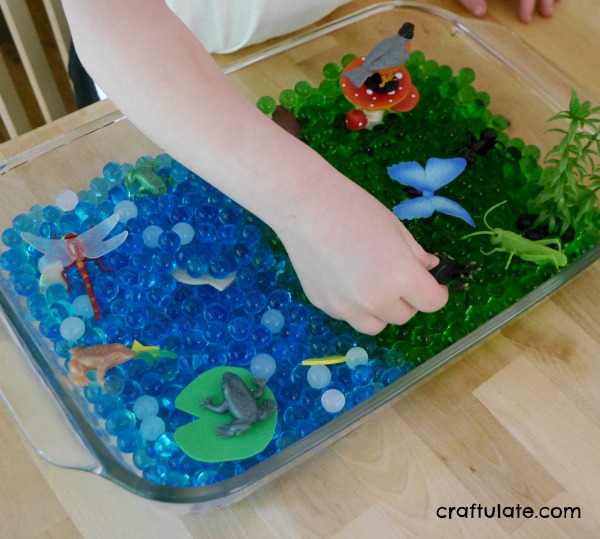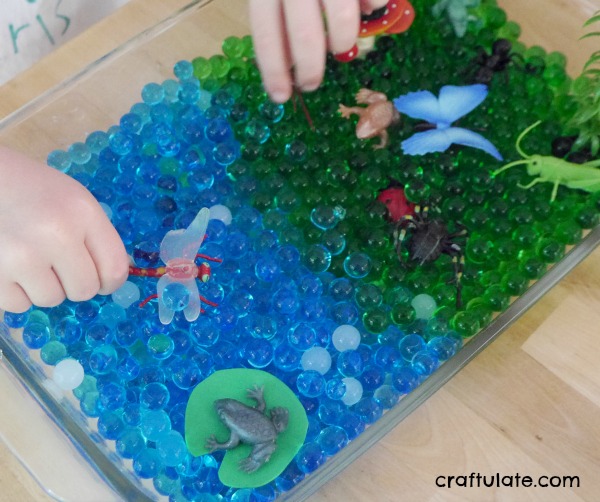 Like me, he loved the feel of the water beads!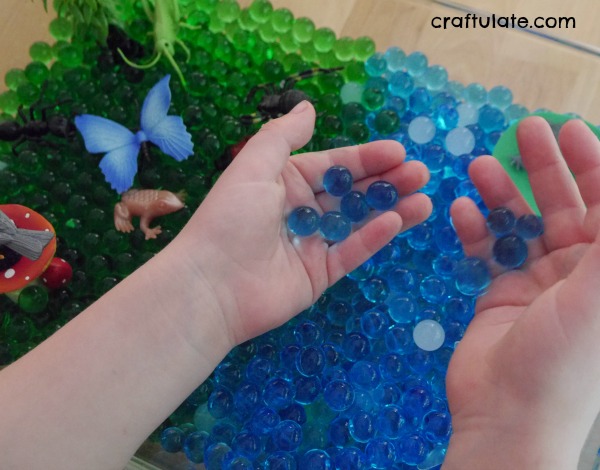 Park and Pond Water Bead Small World - #sensoryplay activity for kids
Click To Tweet