Here's the complete collection of play recipes from this site: play dough, slime, salt dough, paint, clay, and more!

Do your kids love play recipes? I am often asked why I bother to make my own play dough and paint, when there are so many commercial products available. In truth I haven't made much homemade paint since my son went through the "everything needs taste-testing" stage. But during that phase I *loved* knowing exactly what went into the paint and not having to panic every two seconds. With play dough in the early days it was much the same, but I have got so used to making my own that the habit has stuck. I can make it with any scent, any color, and add whatever additions I want – like glitter!
I hope you find some wonderful inspiration here to make some play recipes of your own. Just click on the play recipe category that interests you to jump to that section.
---
Homemade Play Dough
I have made so many versions of play dough and it never gets old. Always new themes and ingredients to try!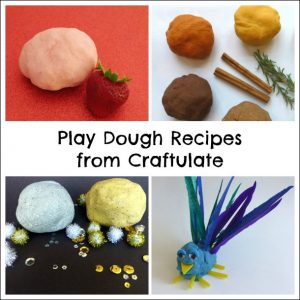 Top 10 Valentine Play Dough Recipes
Pumpkin Play Dough Invitation to Play
Make a Pizza Play Dough Activity
Blue and Silver Sparkly Play Dough
Classic Play Dough Volcano Activity
Sparkly Silver and Gold Play Dough
Super Almond Edible Play Dough
Christmas Play Dough – Invitation to Create
Homemade Herb and Spice Play Dough
---
Homemade Slime
When I started this blog I had NO idea I would ever be making slime! But we love it!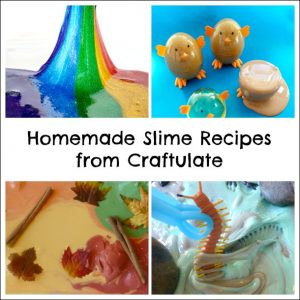 Halloween Slime with Water Beads
---
Homemade Salt Dough
We haven't made quite as much salt dough as the other types of  dough – so it must be time to make more!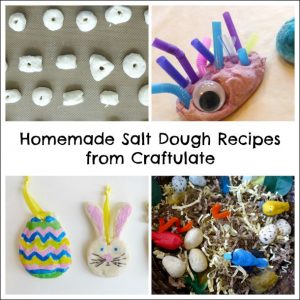 Quick Salt Dough Easter Ornaments
---
Homemade Paint
As mentioned above, making your own paint is especially good for younger children who might want to taste-test all substances.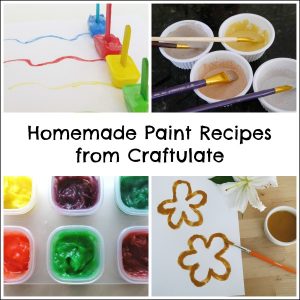 ---
Homemade Sensory Dough
Subtley different from play dough, this category includes concoctions such as cloud dough and bubble dough. Moldable but not pliable.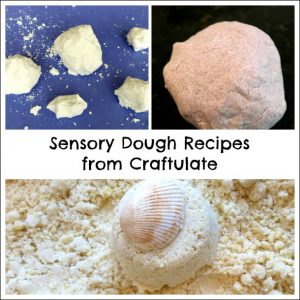 ---
Clay Activities
I've included these clay activities because they seem to fit – but not all creations are from homemade clay.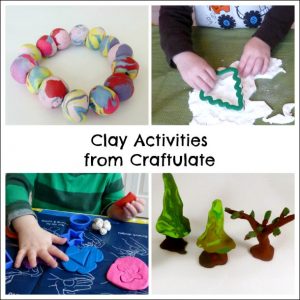 Making Train Track Scenery with Clay
Christmas Clay Ornaments for Toddlers To Make
---