These craft stick crates are fun for kids to design and make!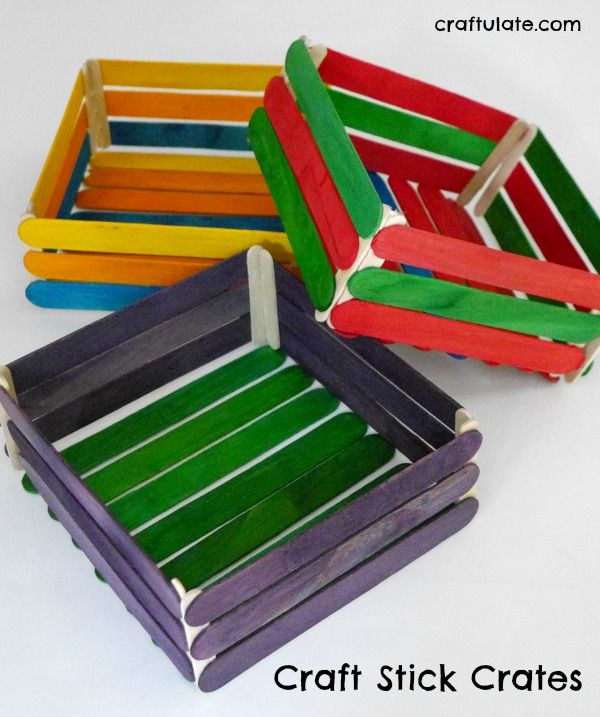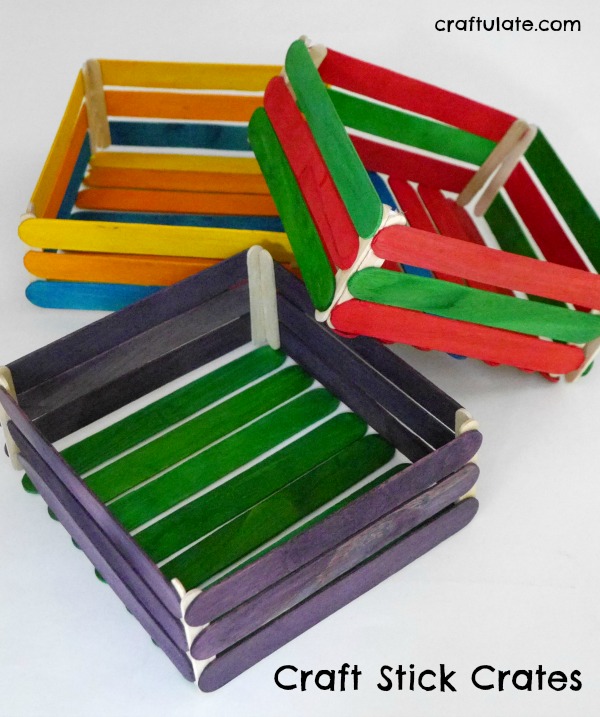 The following post contains affiliate links, which means that at no extra cost to you I can make a tiny bit of money to help support this blog. Thank you!
I recently received an exciting stash of materials from our friends at craftprojectideas.com. Included in the craft materials were some jumbo colored craft sticks. They looked so inviting, and I really wanted to use them for a big and bold project. So here are the craft stick crates that my son and I made!
To make these crates, we used the following:
19 jumbo craft sticks (3 for each of the four walls, and 7 for the base)
8 mini craft sticks
Start by making the four walls. Lay three jumbo sticks down next to each other. Apply glue to a mini stick and lay it across the jumbo sticks right at the far end. Repeat with another stick at the other end.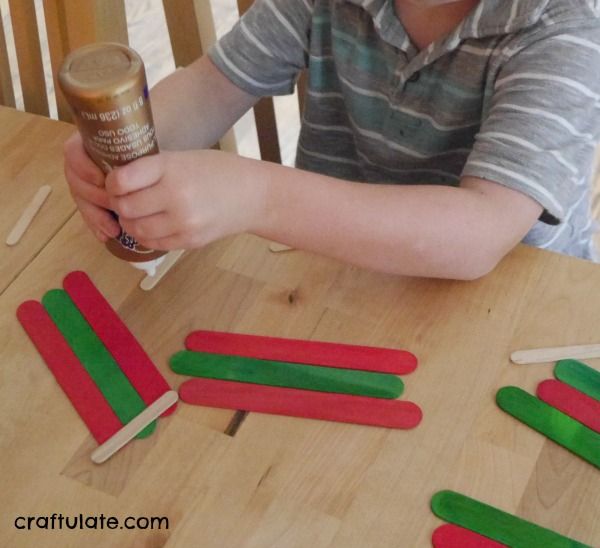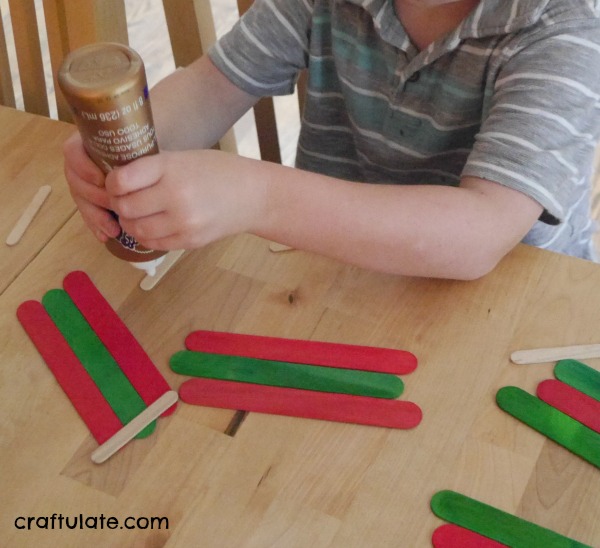 Then repeat with the other three walls.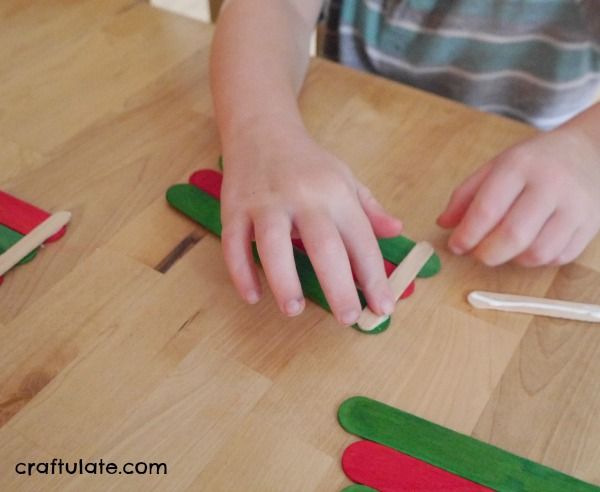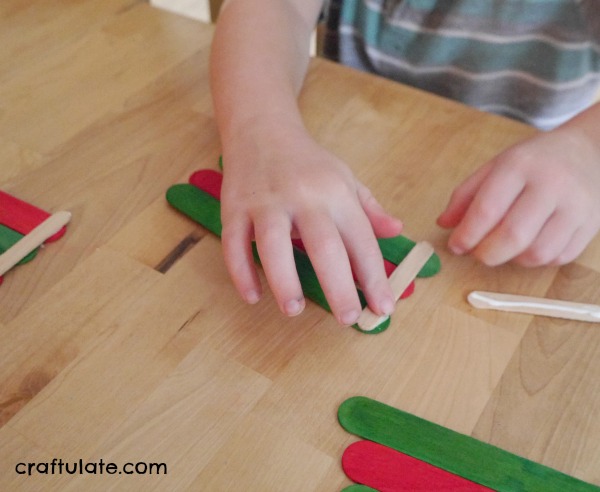 Leave to dry fully.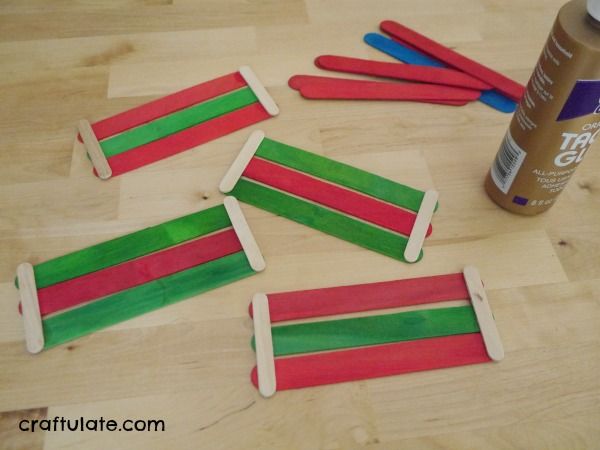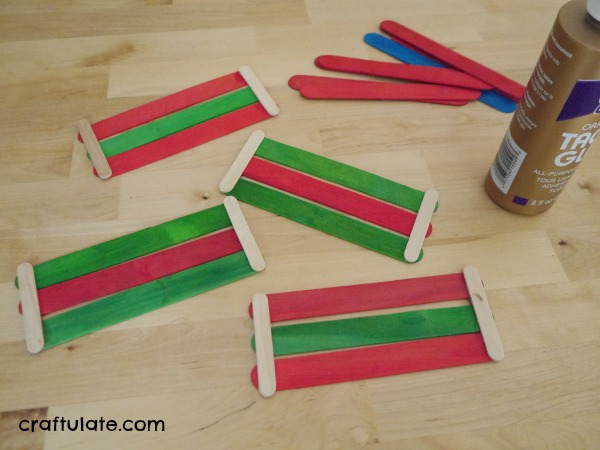 To construct the sides of the crate, apply glue to the edges of the walls, and attach them together.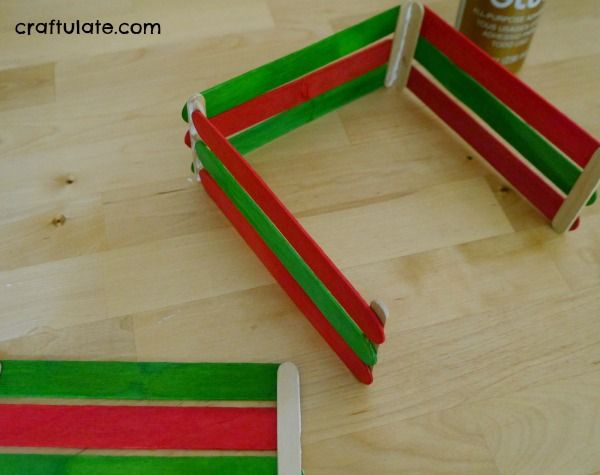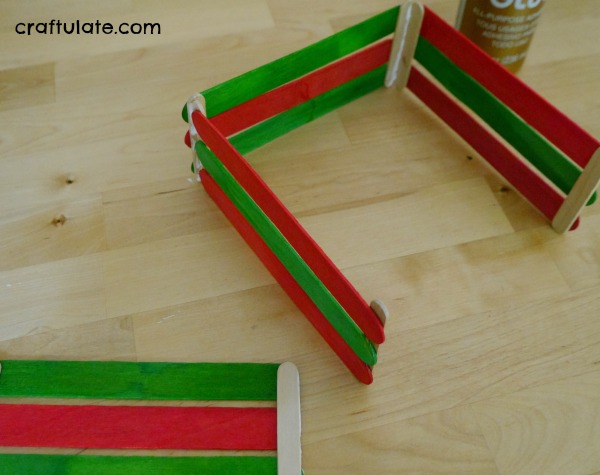 When all four sides are in place, leave to dry fully.
To finish, apply glue to the very ends of the remaining jumbo craft sticks and place them between two of the walls. And yet again, let it all dry fully.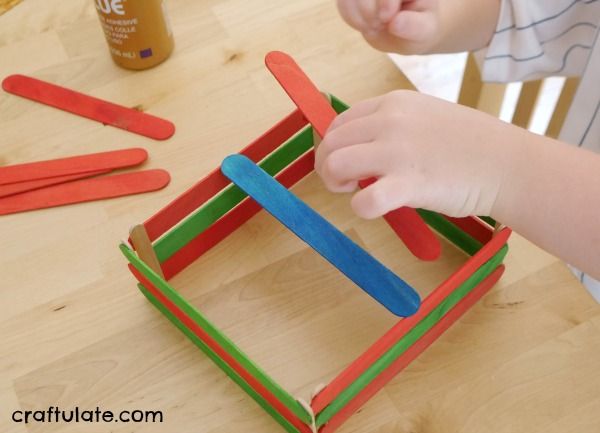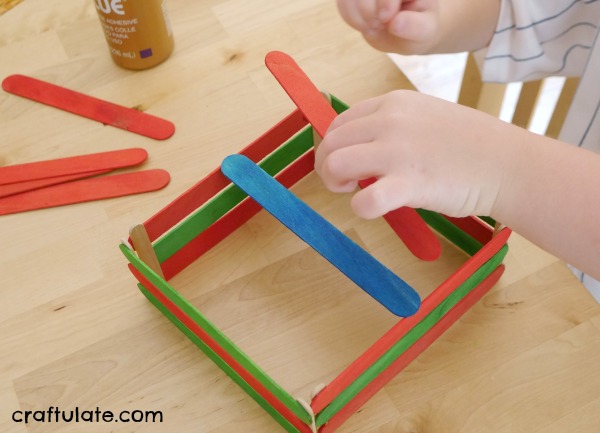 My son and I got rather carried away and made three crates – in all different color combinations!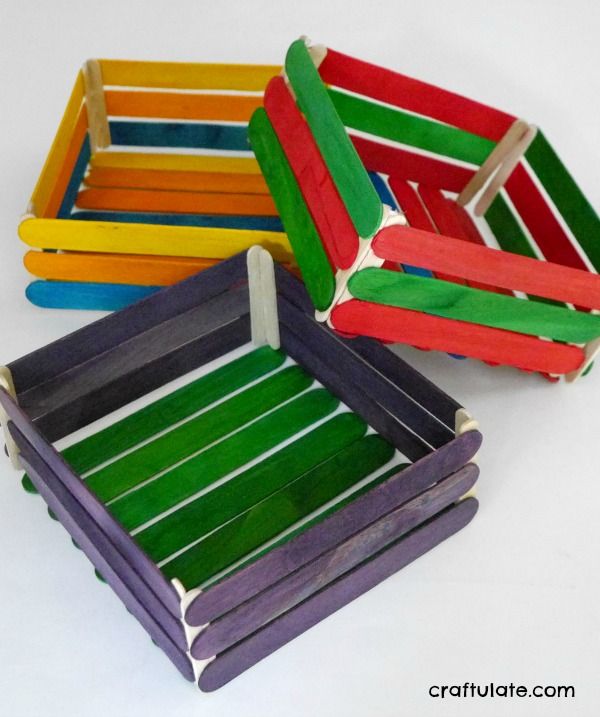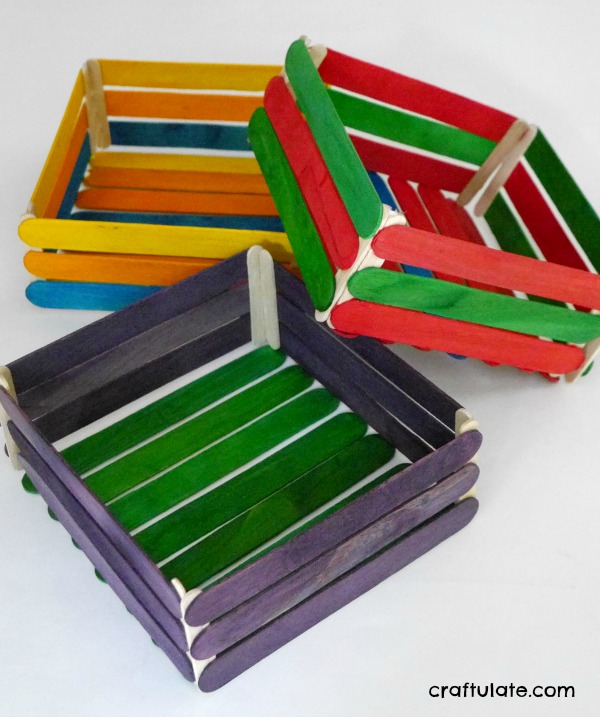 These craft stick crates are going to be so useful for storing all kinds of things!
[bctt tweet="Craft Stick Crates – kids will love designing and making these! #kidscrafts" username="craftulate"]