This fall play dough looks gorgeous and is scented with cinnamon, apple, pumpkin pie spice and ginger!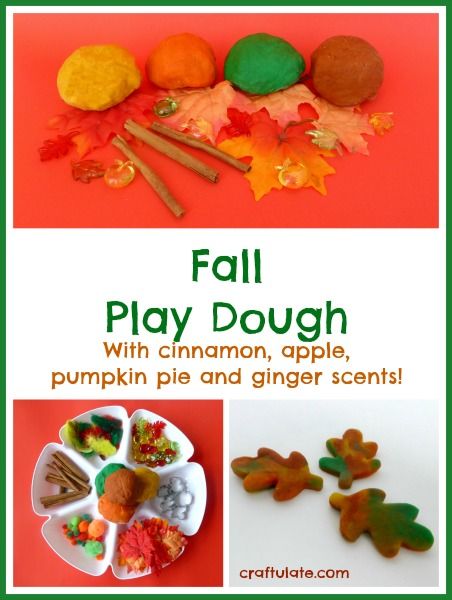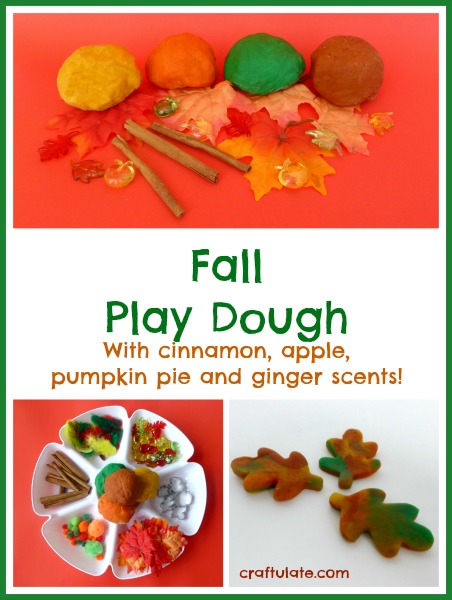 The following post contains affiliate links, which means that at no extra cost to you I can make a tiny bit of money to help support this blog. Thank you!
I made this play dough in four colours: brown/red (cinnamon), green (apple), orange (pumpkin pie spice) and yellow (ginger). I used my basic play dough recipe – here's my video to show you how to make it!
I used icing gels to color the play dough, because I discovered when I made my Fall Oobleck that it was hard to get deep tones with food dye and liquid watercolors. After coloring each play dough I added ground cinnamon for the brown, ground ginger for the yellow, and pumpkin pie spice for the orange. The apple was the tricky one. You can buy apple scent online, or you can use apple shampoo or apple juice! However, I decided to add a couple of teaspoons of apple gelatin powder. It smelled wonderful!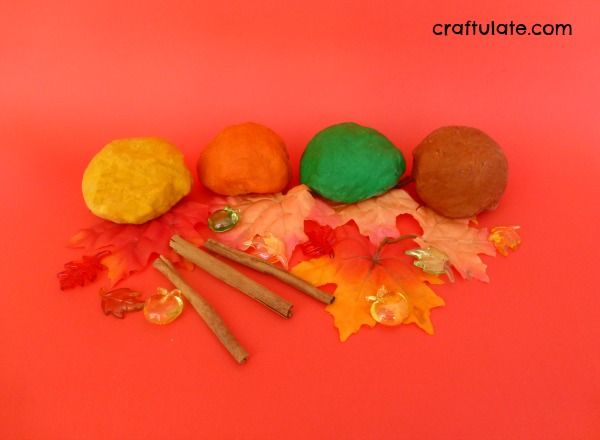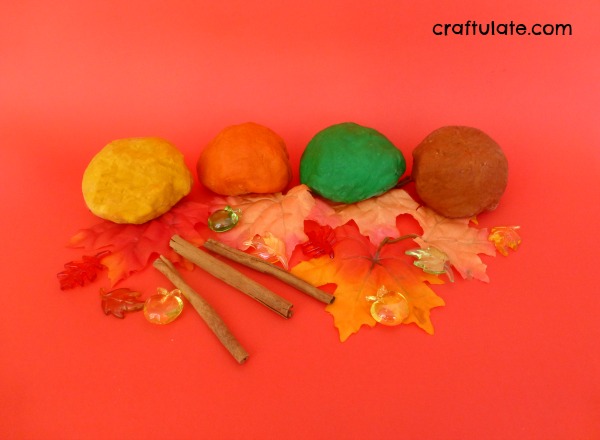 I set out the four play dough colours in a platter with some extra items for play:
plastic apple and leaf gems (I bought them from Michaels)
pom poms
cinnamon sticks
feathers
artificial leaves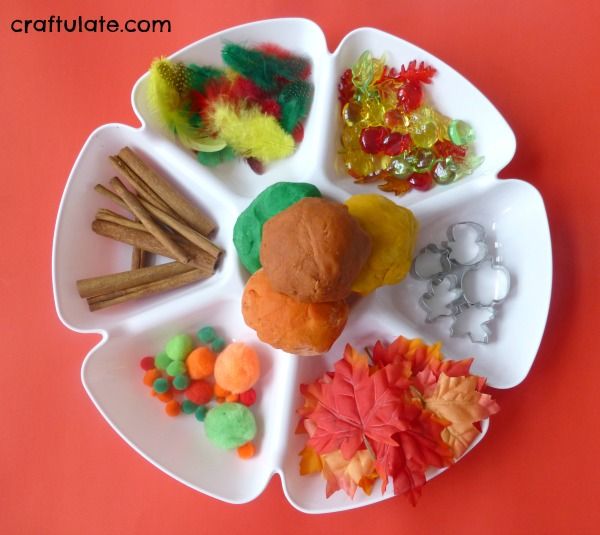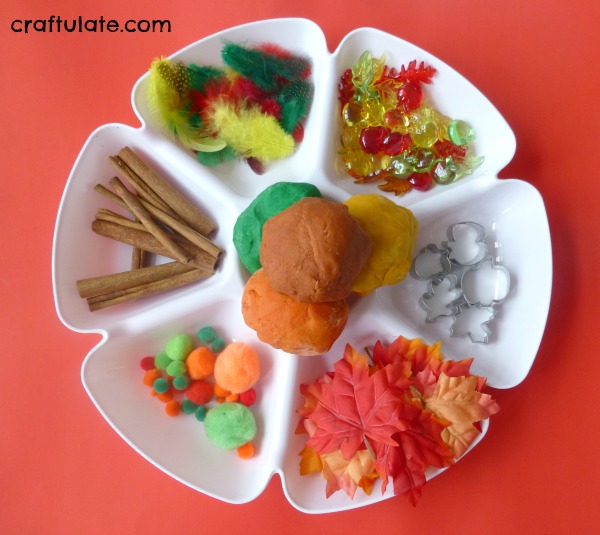 F had a friend round and they kindly took a break from their hectic cars and trains schedule to come and play with this dough. They particularly liked the cinnamon sticks! I encouraged them to smell the dough – they were reluctant at first but F discovered that he liked it!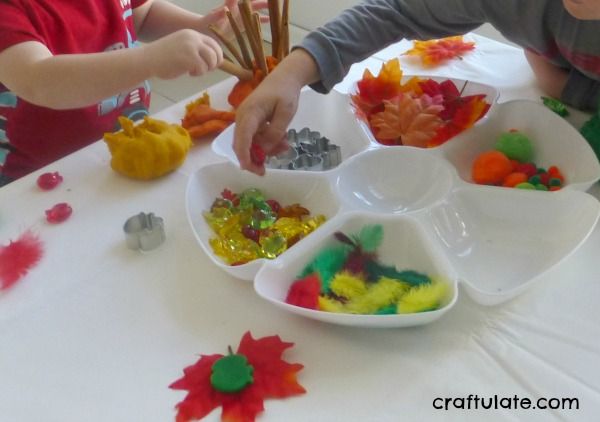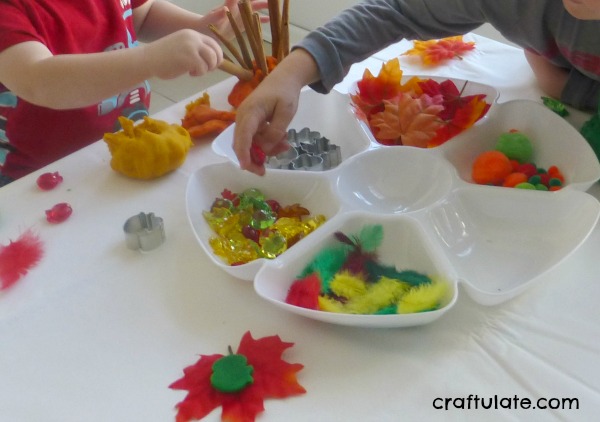 The next day F asked to play with it again and I still had it all ready to go. To store the play dough I wrap it in wax paper and then in a bag – if any air gets in the dough will go a bit crusty on the outside. If that happens just knead it back into the dough and you're good to use it again.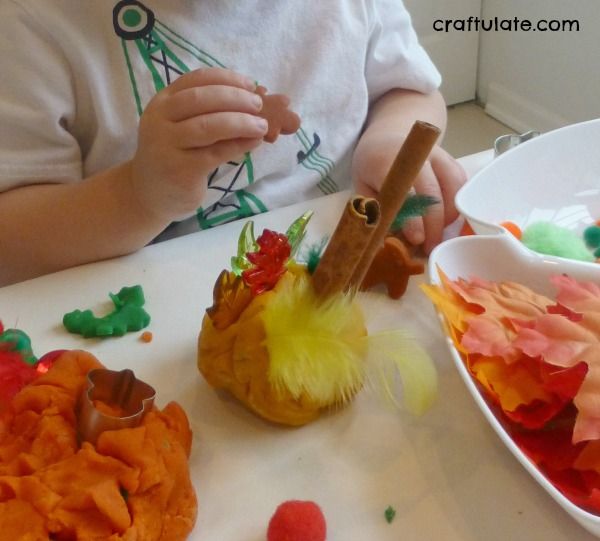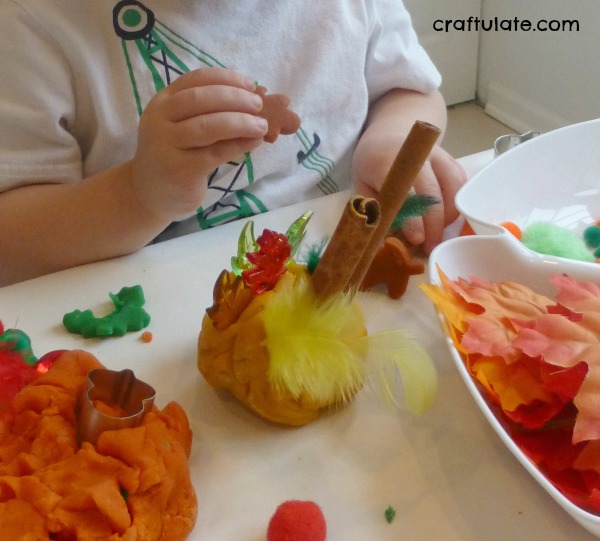 F wasn't very keen on mixing the colors together, so I showed him how pretty it could look!