These quick salt dough ornaments are a perfect craft for a playdate at Easter-time!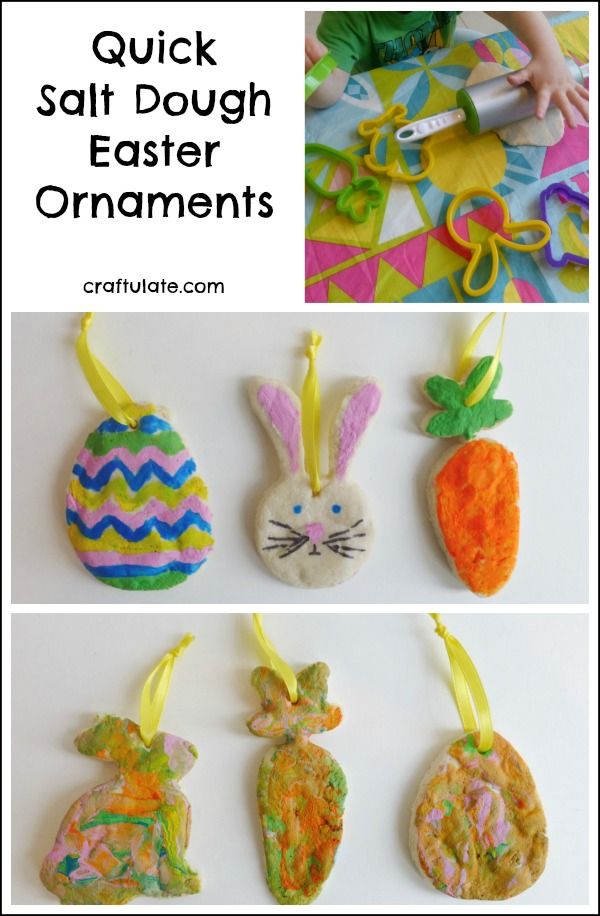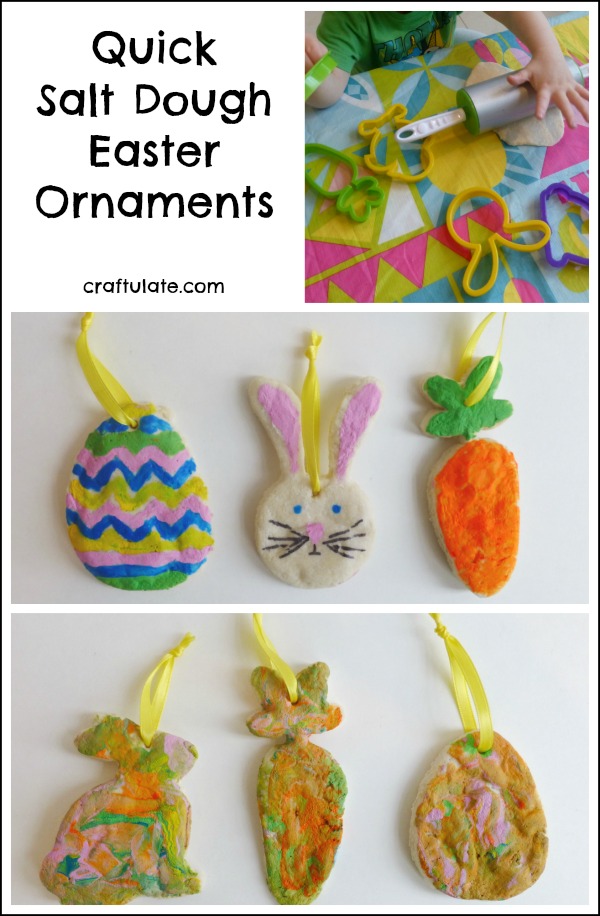 The following post contains affiliate links, which means that at no extra cost to you I can make a tiny bit of money to help support this blog. Thank you!
I made the salt dough using this basic recipe:
½ cup salt
1 cup AP (plain) flour
½ cup water
Mix the salt, flour and water together in a large bowl. Add water if the mixture is a little too crumbly, or flour if it is too sticky. It is easiest to use your hands to mix the dough.
Store in an airtight container until required.
Easy, right? We got out F's fabulous kid-size rolling pin and rolled out some of the salt dough. We used Easter-themed cookie cutters to make egg, carrot and rabbit shapes.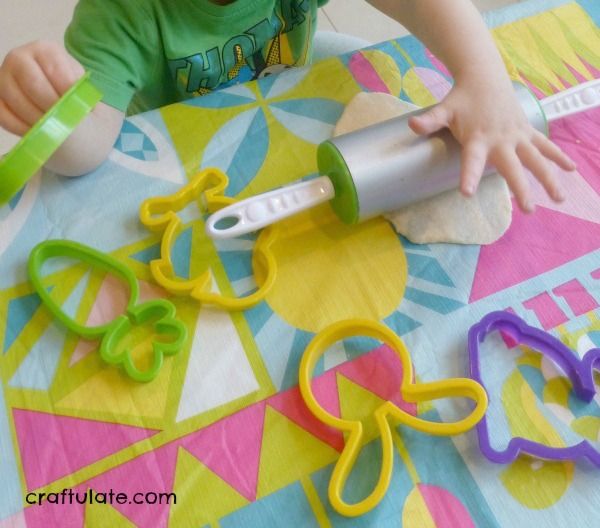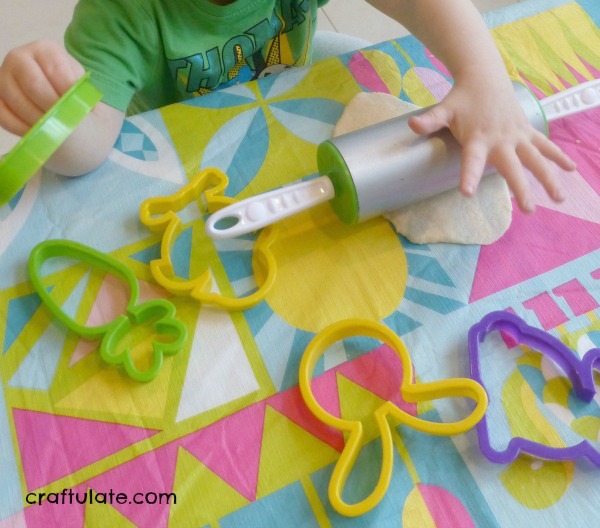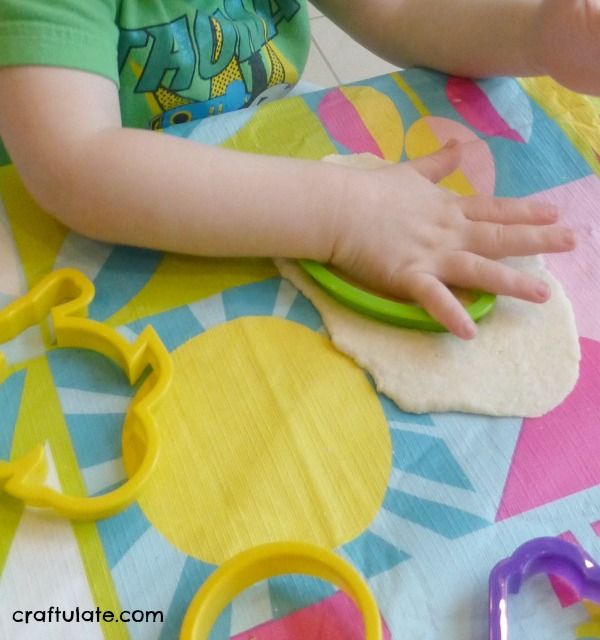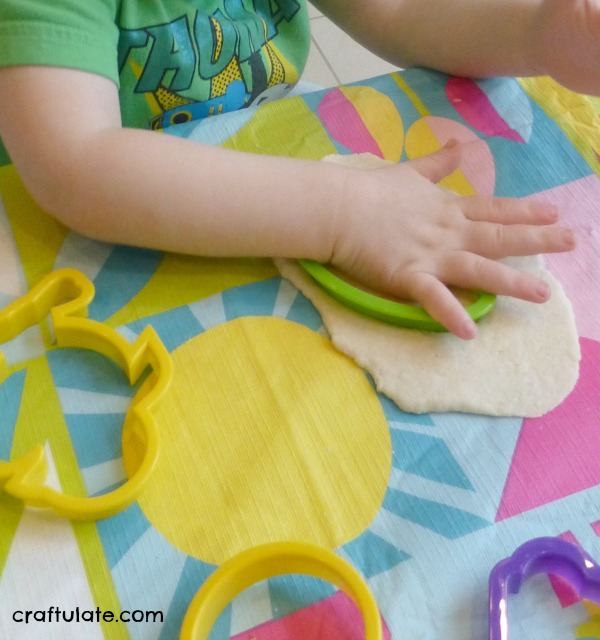 I used a wooden pick to make holes at the top of each ornament and then dried them out in the microwave. If you haven't used the microwave for drying salt dough before, it's very fast, but it can be a little uneven. Although if you're having a playdate, speed is important as it means the children can make the ornaments, paint them AND take them home the same day.
I put two ornaments on a microwave-safe plate, then cooked them on high for one minute each side. I would recommend trying cooking the ornaments in 30 second bursts, as microwave power and thickness of the dough will be varied. They will also be very hot to the touch so be careful!
Once they had cooled, it was time to paint! We used some handy triangle-handle paint brushes that were sent to us by our friends at craftprojectideas.com.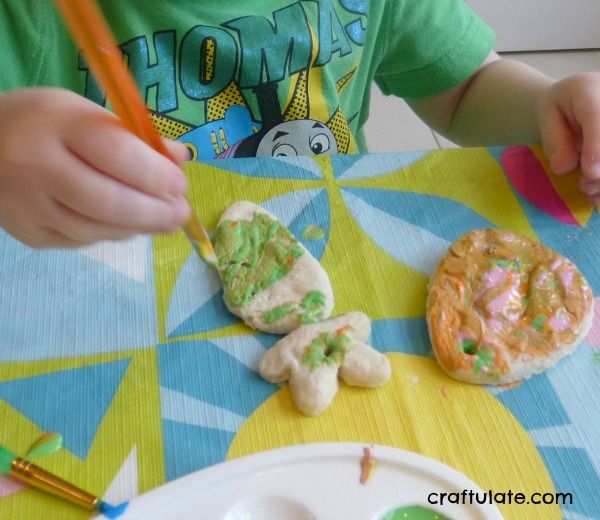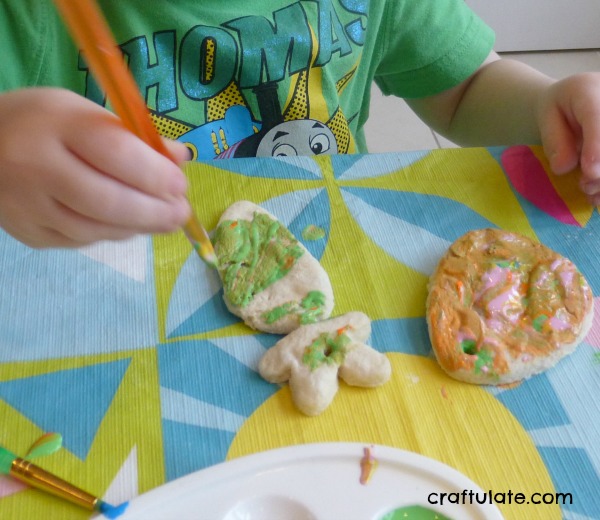 When the paint had dried I threaded some ribbon through the hole so we could hang them around the house. Here are F's decorations: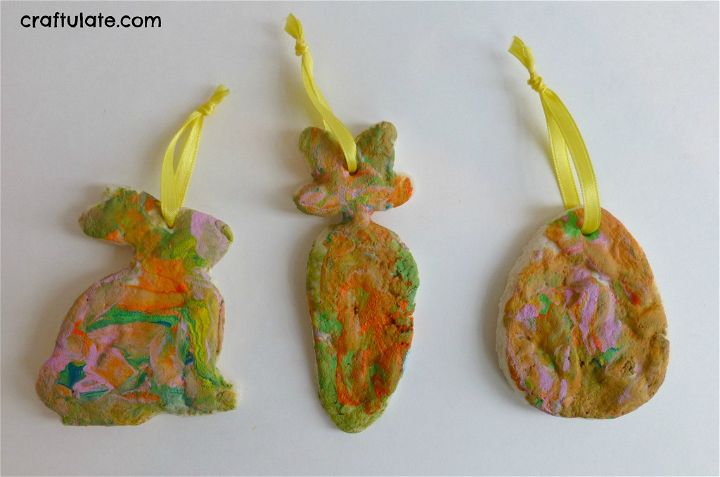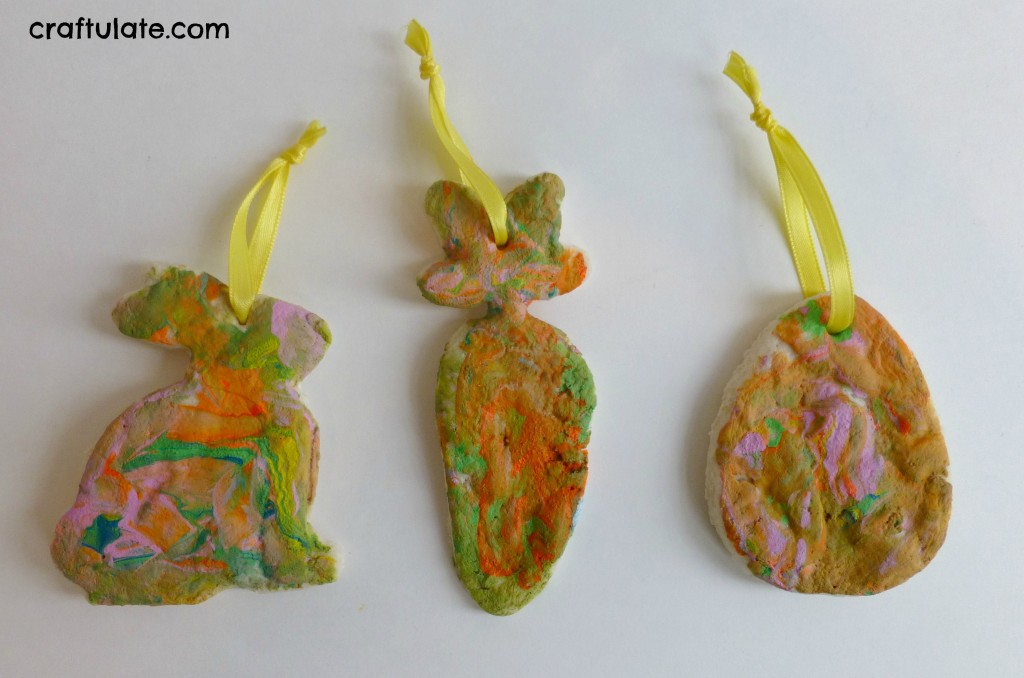 And here are mine: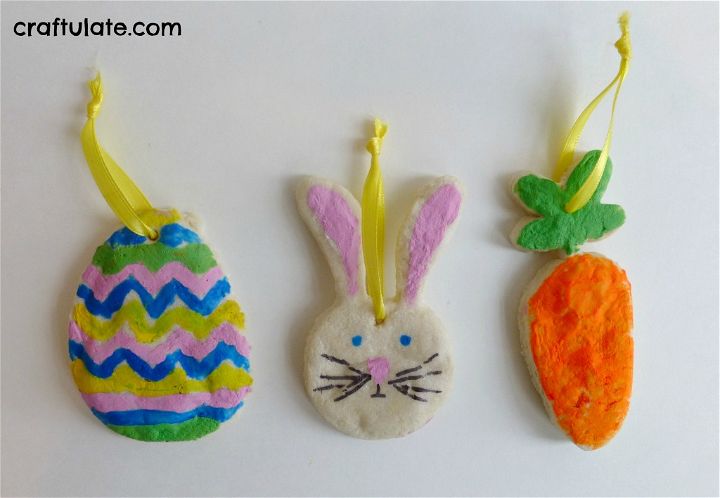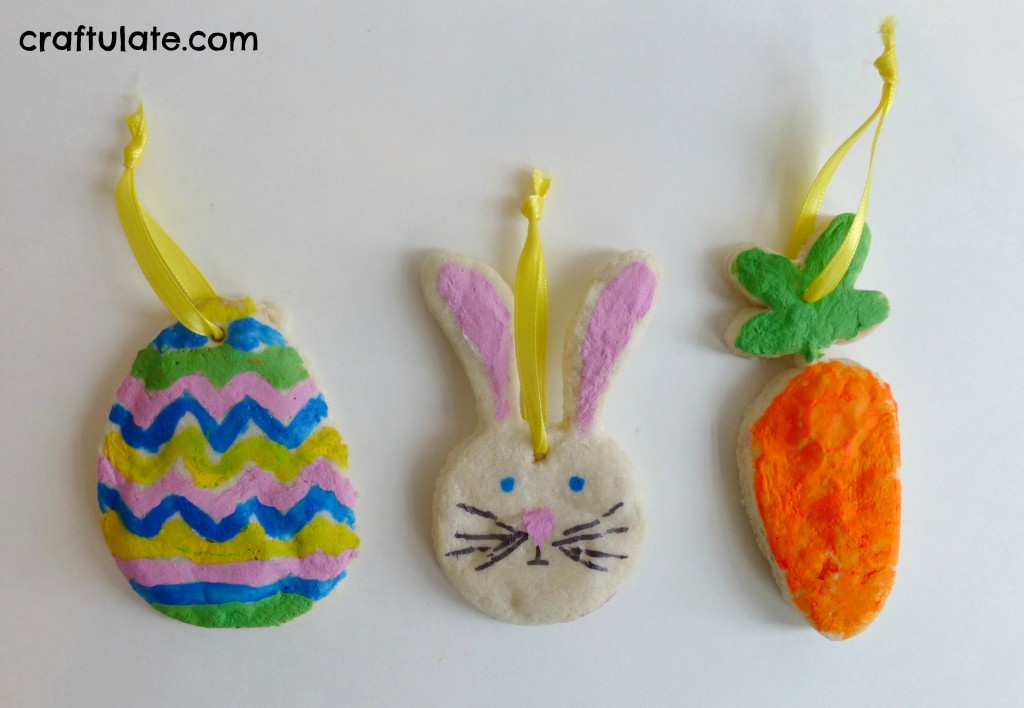 [bctt tweet="Quick Salt Dough Easter Ornaments for kids to make" username="craftulate"]