Jump to recipe
This Nerf Slime makes for some ooey gooey slimey fun!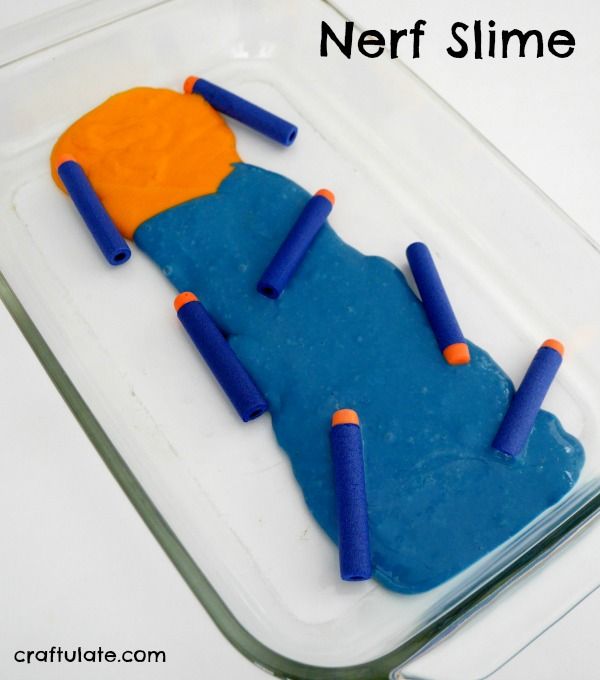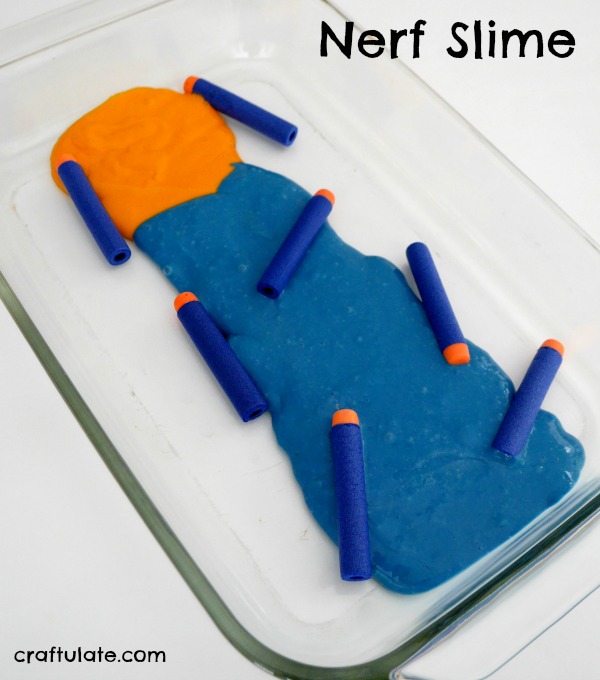 The following post contains affiliate links, which means that at no extra cost to you I can make a tiny bit of money to help support this blog. Thank you!
I created this slime recipe at my six year old son's request. The other day he asked me if we'd ever made slime before. Yes, of course! I replied, almost offended that he had forgotten. Then I looked it up, and the last one that I made was Easter Chocolate Slime, over two years ago. So I forgave him. 🙂 I asked what kind of slime he would like, and he asked for Nerf Slime (did you see our Nerf party favor bags?). How could I refuse?!?
Note: When you have finished playing with the slime, please do NOT discard it down the sink. It should be placed in a bag and thrown away in the regular garbage. Slime should not be consumed in any amount.
I based the Nerf slime on my favorite recipe, which is as follows:
Check out my How to Make Slime Video! This version uses clear glue instead of white glue, but the method is the same!
For this slime I actually used a large 7.62 oz bottle of glue, and divided it between two bowls, with about three-quarters in one. To the large puddle of glue I added a lot of blue food dye, and then added orange dye to the other bowl.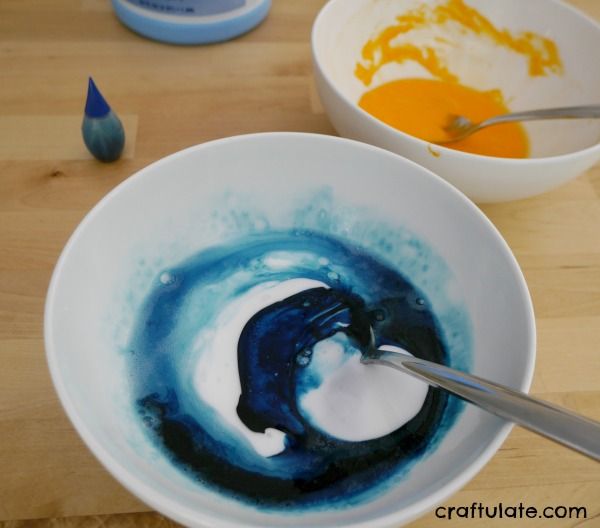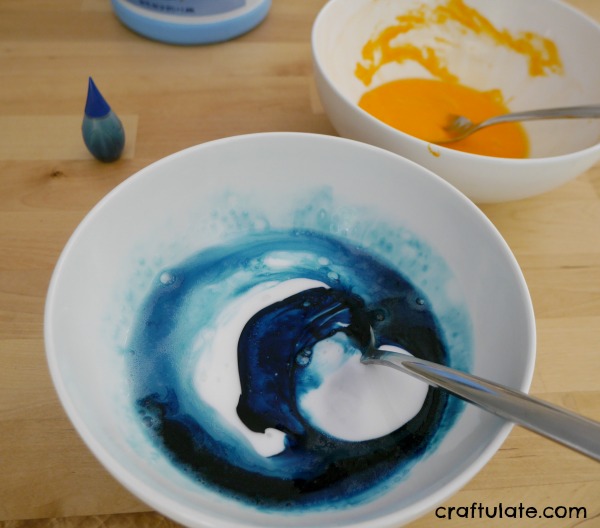 To each bowl I gradually added the liquid starch, stirring well. As soon as it didn't feel sticky to the touch, I knew that I had enough. Then I kneaded it for a minute to ensure that we had two batches of stretchy non-sticky non-stringy slime.
I placed the slime in a large baking dish, and pulled it roughly into a dart shape. Then I added some real Nerf darts!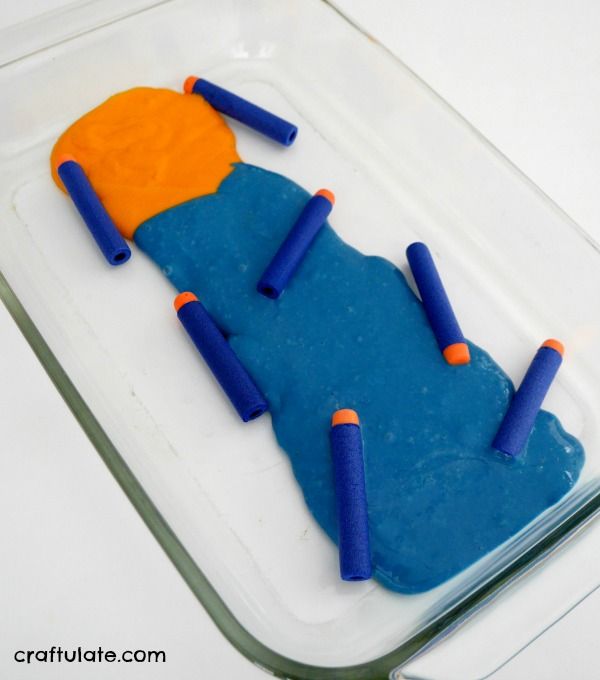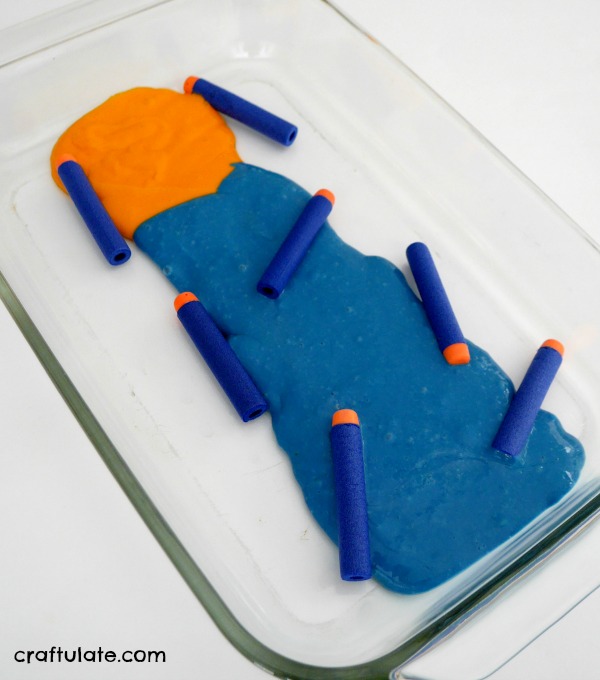 F thought it was hilarious! He had great fun hiding the darts, and playing with the stretchy ooey gooey slime.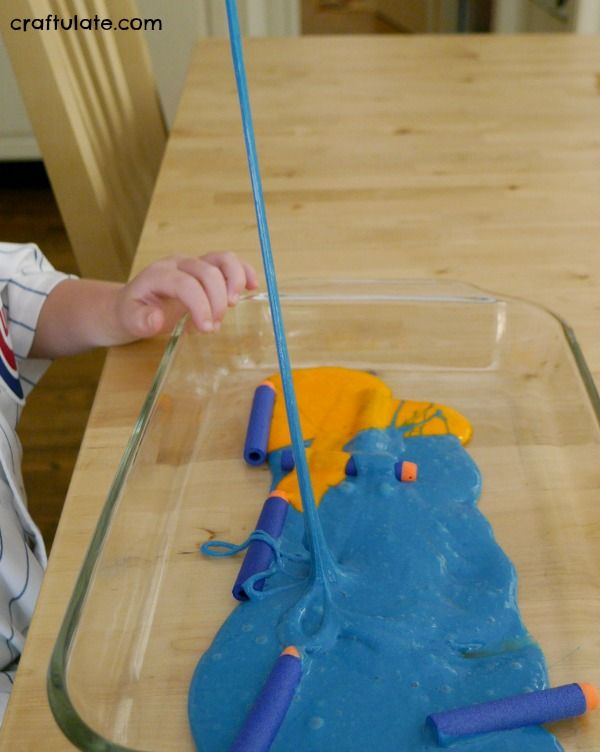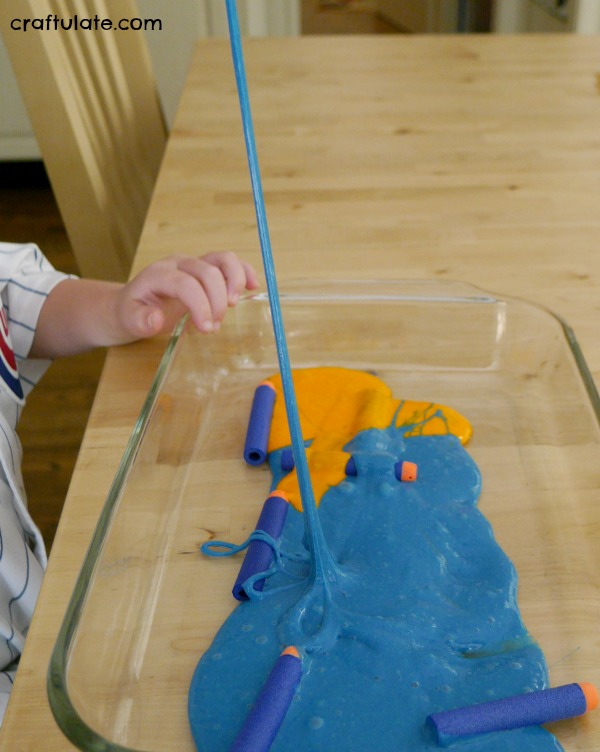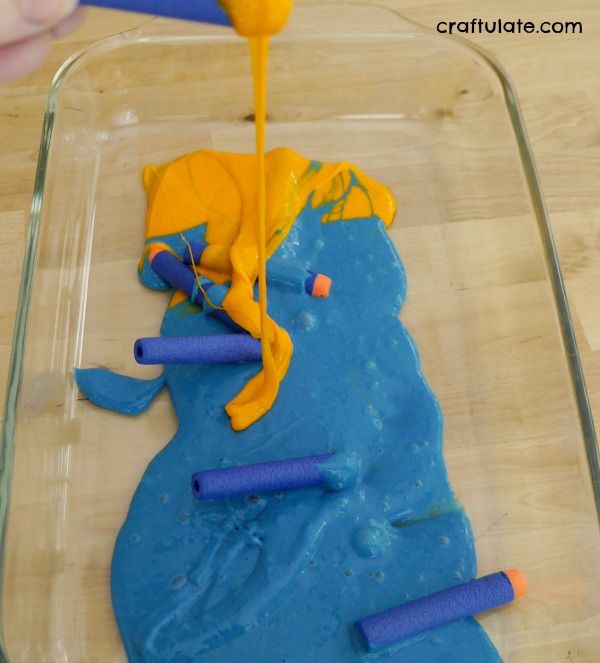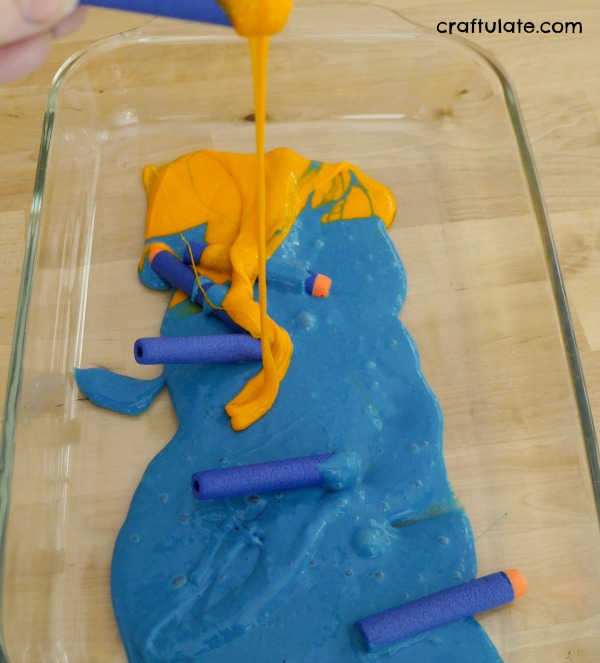 It all ended up in a big mess, but that's OK!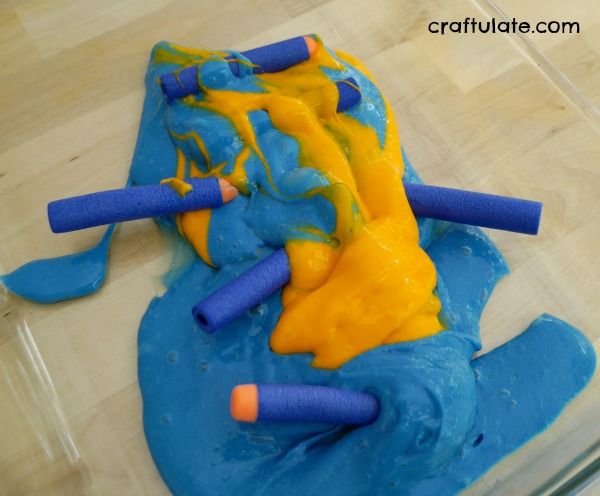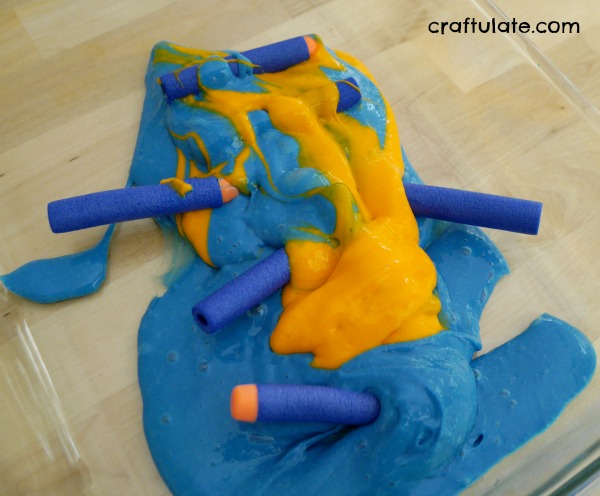 Basic Slime Recipe


A basic slime recipe for you to make for the kids! DO NOT EAT.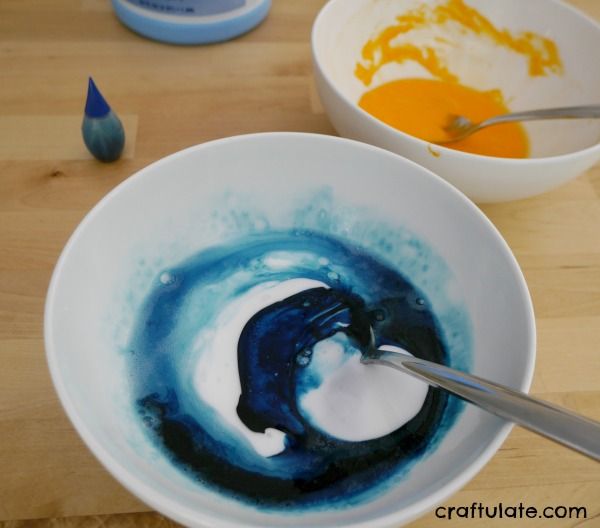 Ingredients
1 bottle white glue (4oz)
2-3 oz liquid starch
Several drops of food dye, liquid watercolors or acrylic paint
Instructions
Mix all the ingredients together, adding food dye or paint until the desired color has been achieved.
Stir until it has all mixed in together, and then knead it for a minute or two, until you get a stretchy non-sticky non-stringy slime.
If the slime is too sticky, add extra liquid starch.
© 2023 This recipe is copyright of craftulate.com, do not reprint or republish without permission.
Follow Craftulate's board Dough, Clay, Goop and Slime! on Pinterest.