This painted toast activity is a fun and colourful way for kids to make their own arty snack!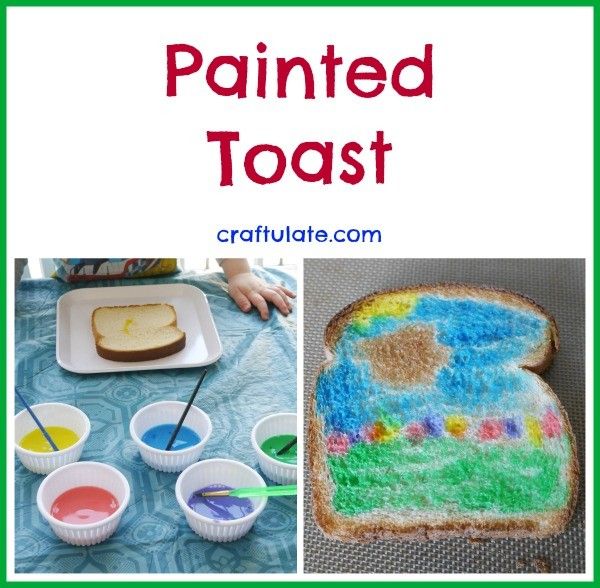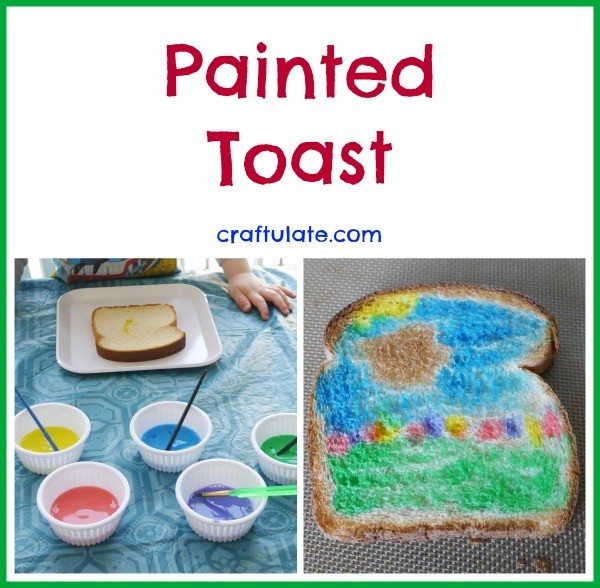 The following post contains affiliate links, which means that at no extra cost to you I can make a tiny bit of money to help support this blog. Thank you!
Welcome to another Book Club Play Date! Last month we featured LMNO Peas and this month our book is I Ain't Gonna Paint No More by Karen Beaumont. The story is about a little boy who gets caught painting the walls and doors by his mama, who then hides the paint. But the boy finds them and paints different parts of his body until he finally runs out of paint. Despite the book's bright colors and wacky illustrations, neither I nor my son really got into it. Perhaps it was a bit too messy for us!!
However, we appreciated the sentiment of the book: that it was fun to paint everything within reach, and we extended that to food! It's an obvious leap, really. 🙂 Painting toast is an activity I've wanted to try for ages, and what better timing than when our best bloggy friend Laura from
Lalymom
 and her kids came round for a playdate! The set up is simple:
Bread (white is probably best for this one – we used white wholegrain)
Milk
Food dye (we used Wilton icing gels)
Super clean (or new) paintbrushes
Small dishes
Toaster or broiler (overhead grill)
In the dishes I mixed small amounts of the milk and food dye to get some fun colors. Then I invited the kids to come and paint their bread!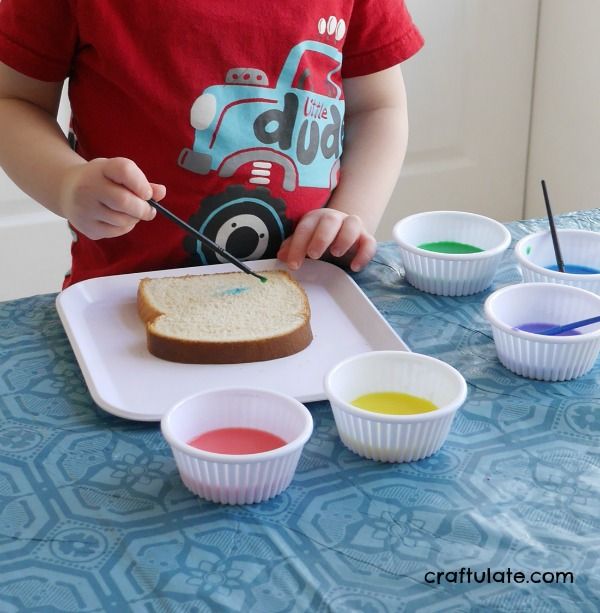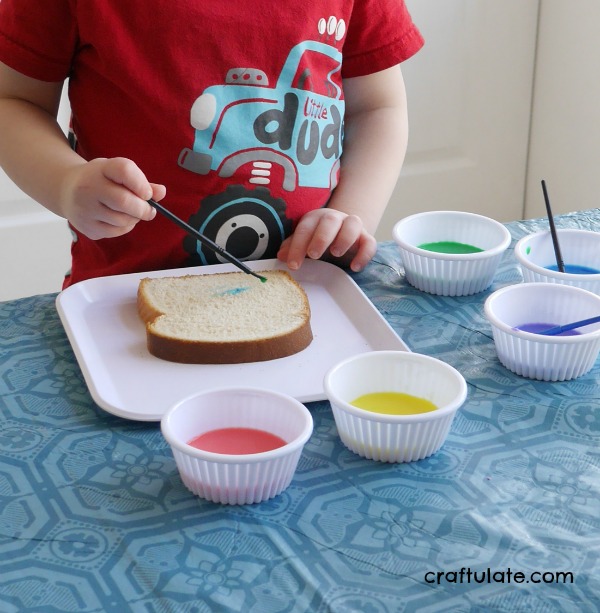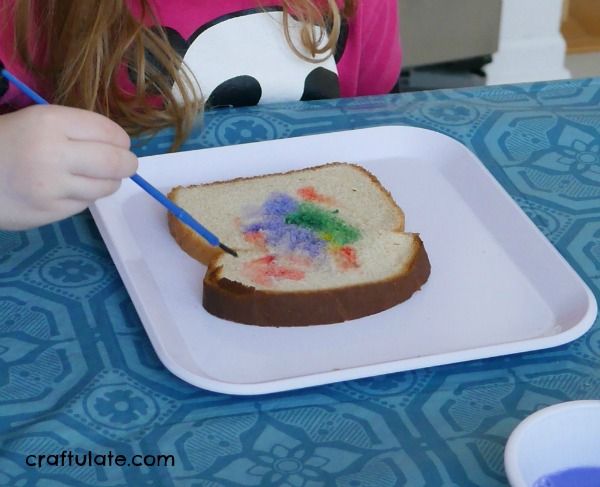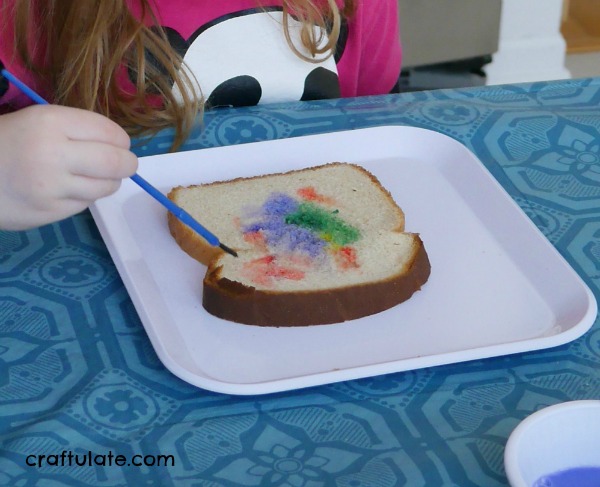 They painted quite abstract images (although I painted a letter F!). The painted bread slices were a lot less soggy than I thought they'd be, perhaps because we used thin brushes. The bread could have gone into the toaster, but I put them under the broiler.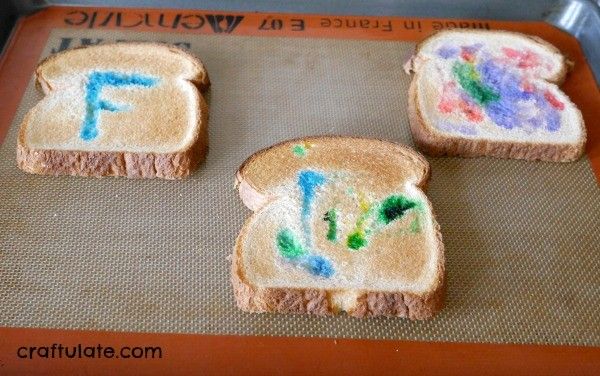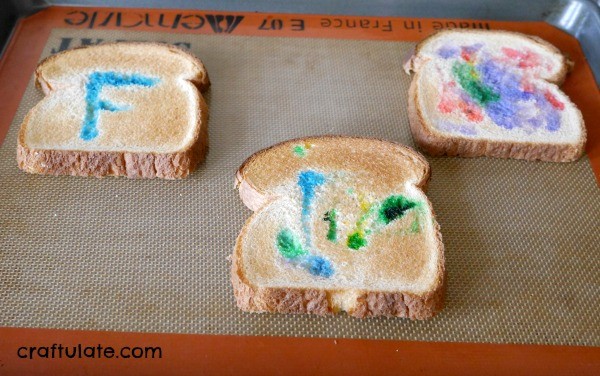 And then they got to eat their creations! Or in F's case – he insisted that he eat the one that I made. 🙂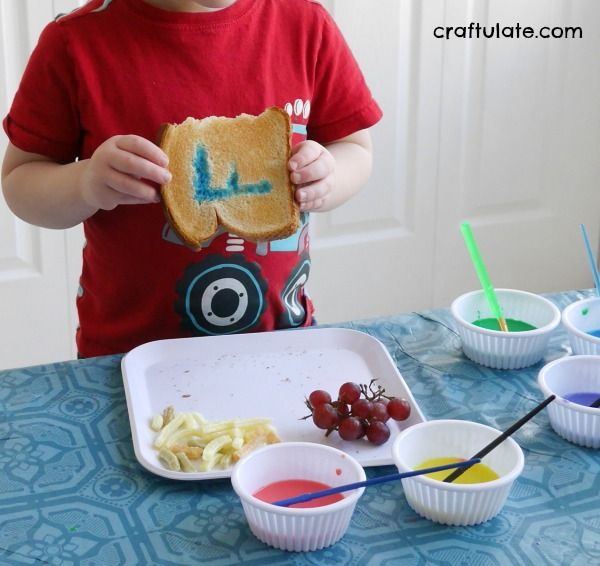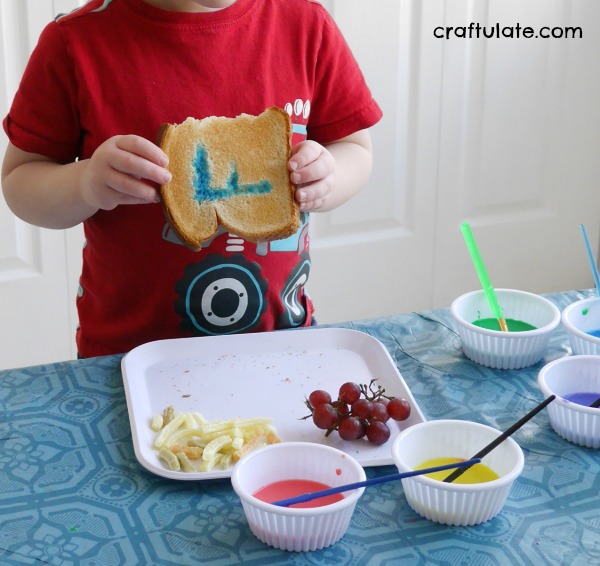 Of course, Laura surpassed us all with this pretty artwork!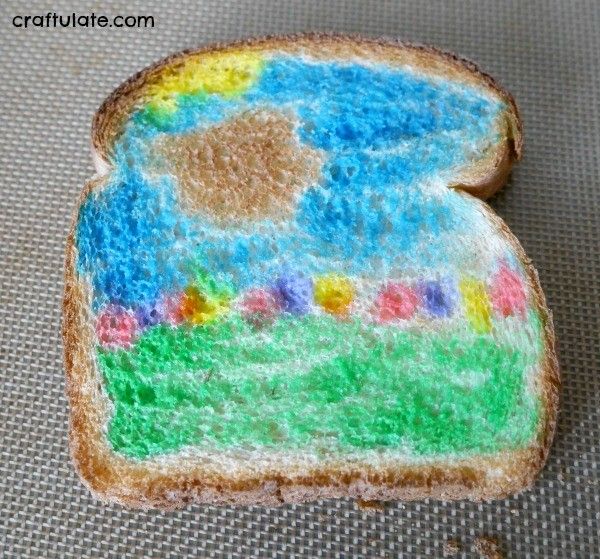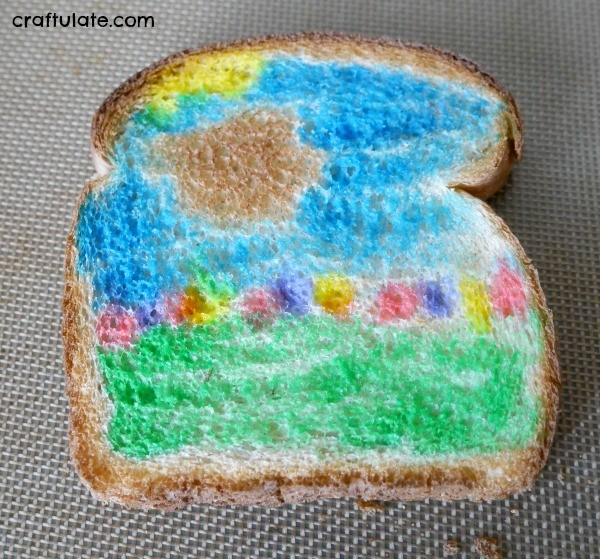 If you'd like more crafts and activities to go along with 
I Ain't Gonna Paint No More
 then check out what my co-hosts have been up to!