Jump to recipe
This bug slime was a lot of oozy, gooey, buggy fun! Kids will love this sensory play recipe!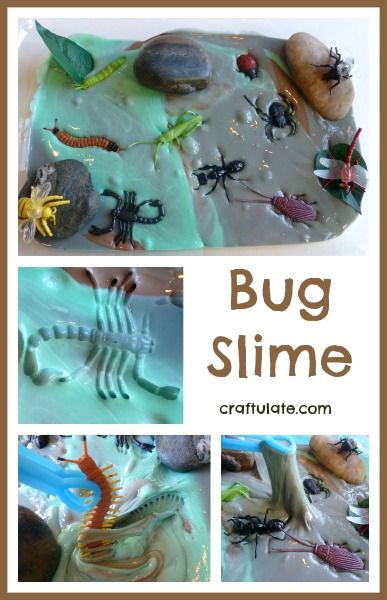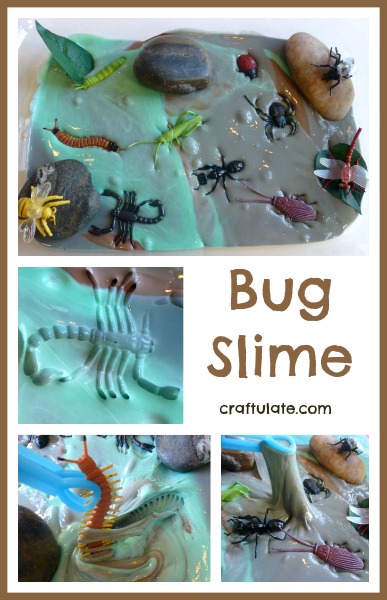 The following post contains affiliate links, which means that at no extra cost to you I can make a tiny bit of money to help support this blog. Thank you!
I made three batches of slime, each batch containing:
The slime is made by mixing all the ingredients together. The amount of liquid starch needed can vary, but basically if you stir it until it has all mixed in together, and then knead it for a minute or two, you'll get stretchy non-sticky non-stringy slime. However, if you don't think to yourself "what am I making?!?" at least once while mixing, then you're probably not doing it right! 🙂



Note: If you have any trouble making your slime, check out this fab post from Fun at Home with Kids: How to Fix Slime Fails!
I made one batch of slime with green and red food dye, one with green liquid watercolour, and one with brown acrylic paint. The food dye slime actually turned out a grey/green colour which wasn't very pretty – but that was just fine for this activity!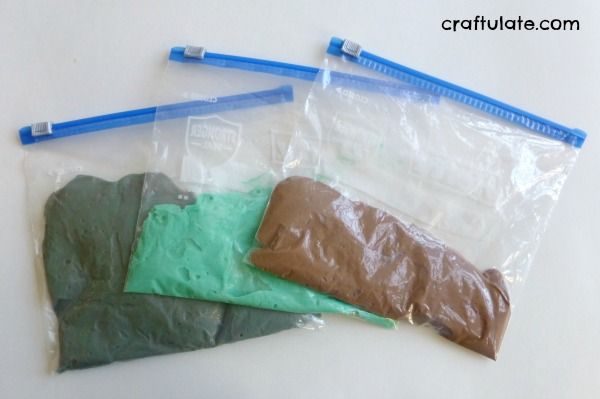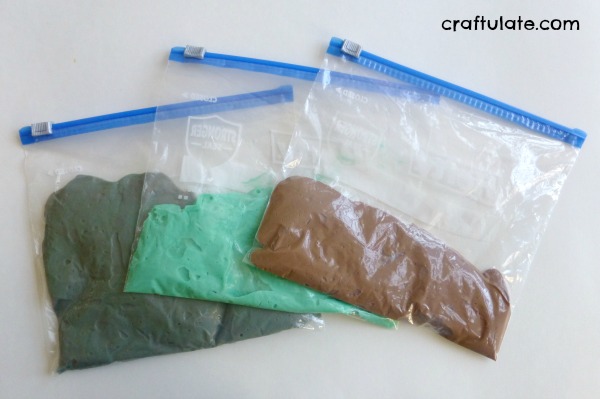 I stored the slime in separate resealable bags until a few hours before we were ready to play, then I emptied them into a glass dish and let them ooze into each other!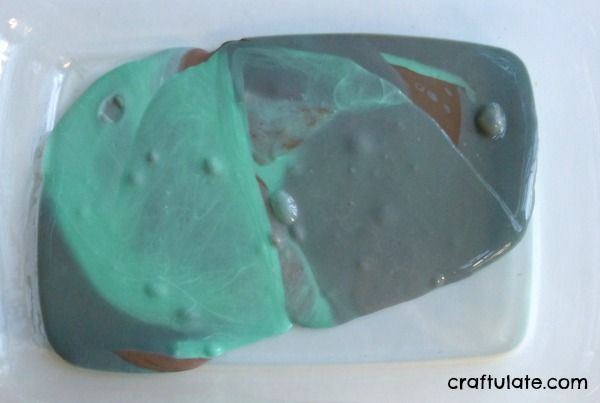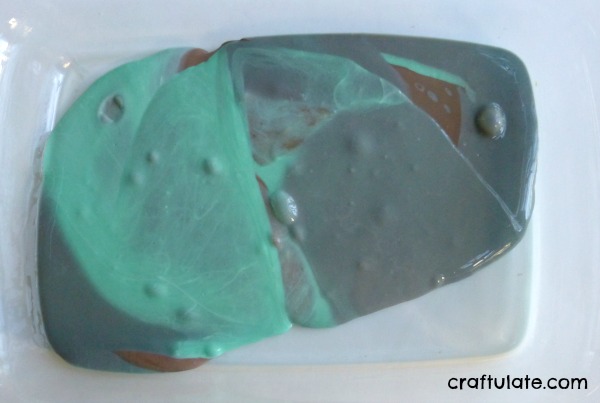 To the slime I added some rocks, some plastic leaves and most of the bugs from our Safari Insect TOOB. I also provided some tweezers and a little bug magnifying glass.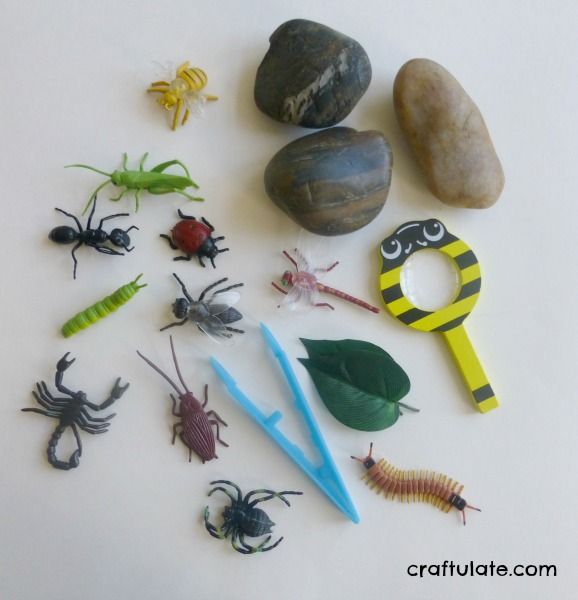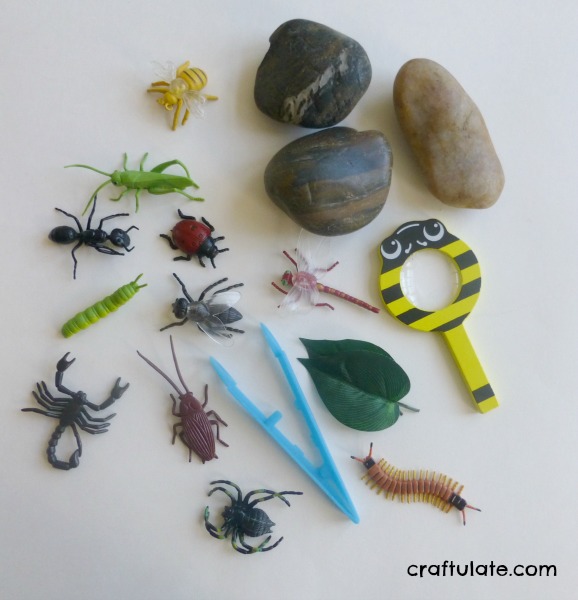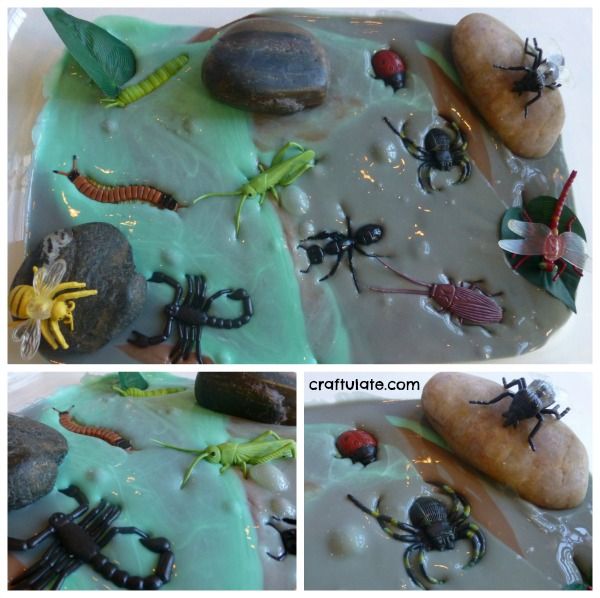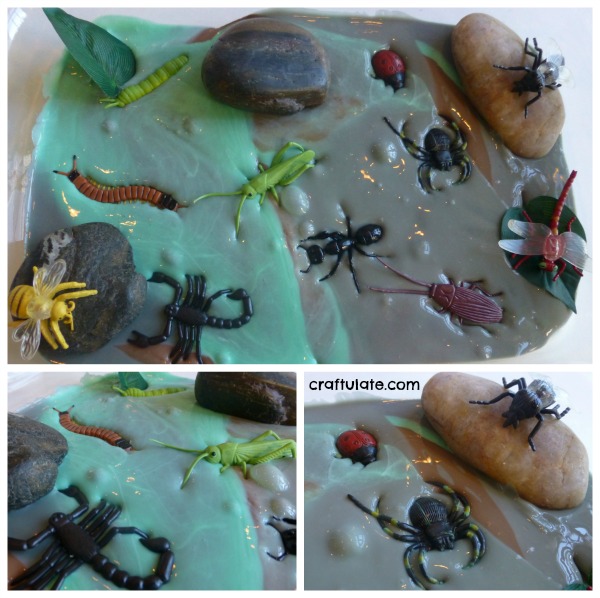 F was VERY keen to investigate what I had set out for him – especially as he'd never seen the toy bugs before. He had a lot of fun trying to remove the bugs with the tweezers, and I also showed him how to use the magnifying  glass.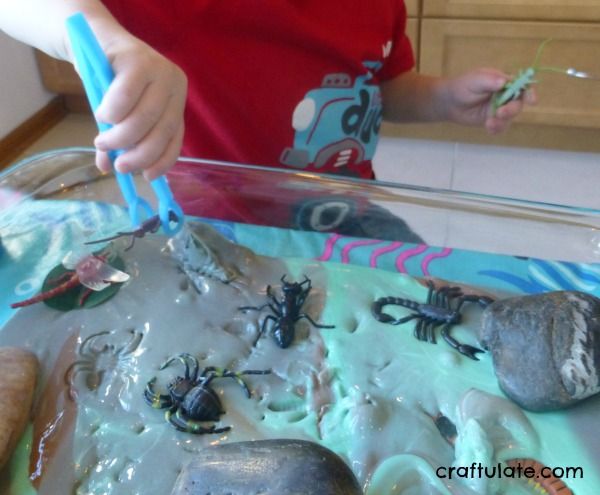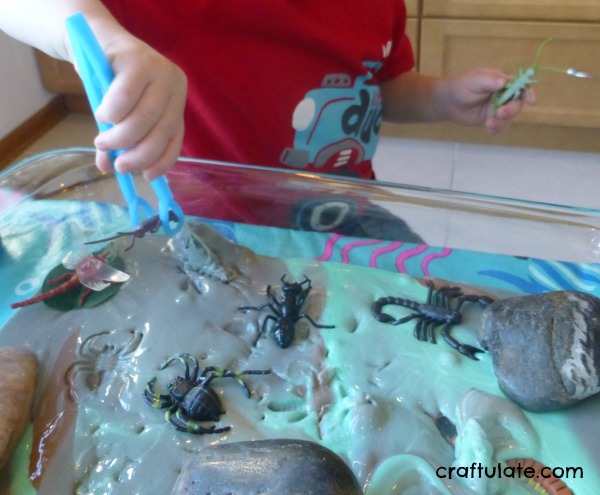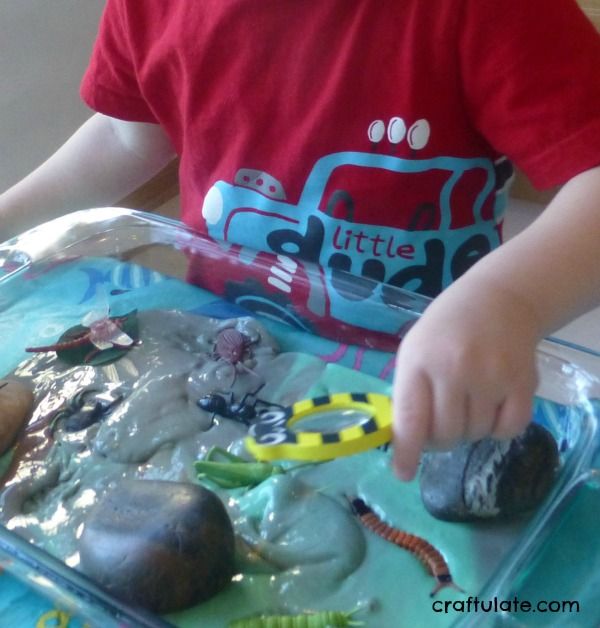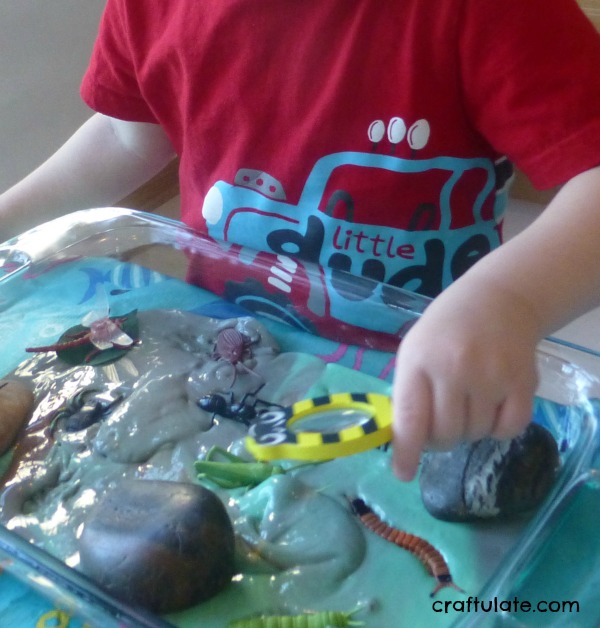 The bugs left really fascinating impressions in the slime after they were removed!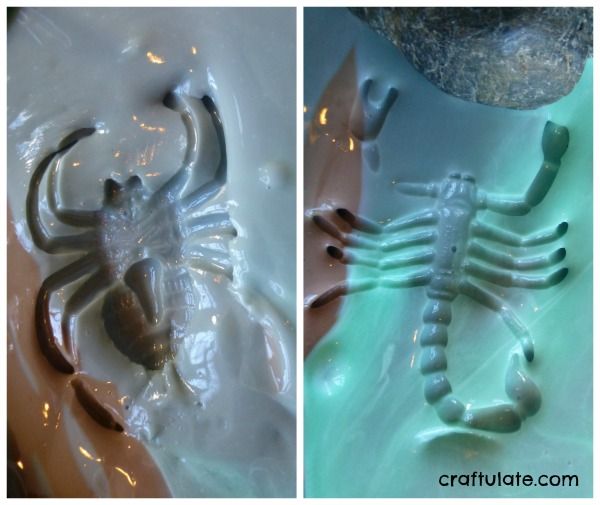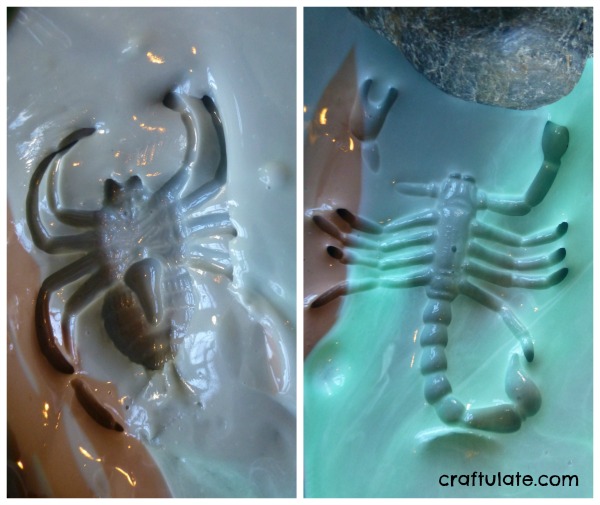 He'd done a fairly good job of avoiding the slime up until this point, but then the tweezers got stuck in some slime and he lifted it up. Then it got even MORE fun!!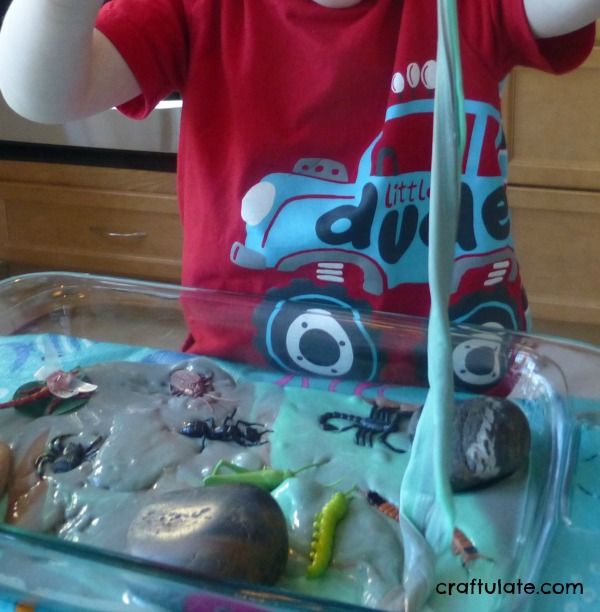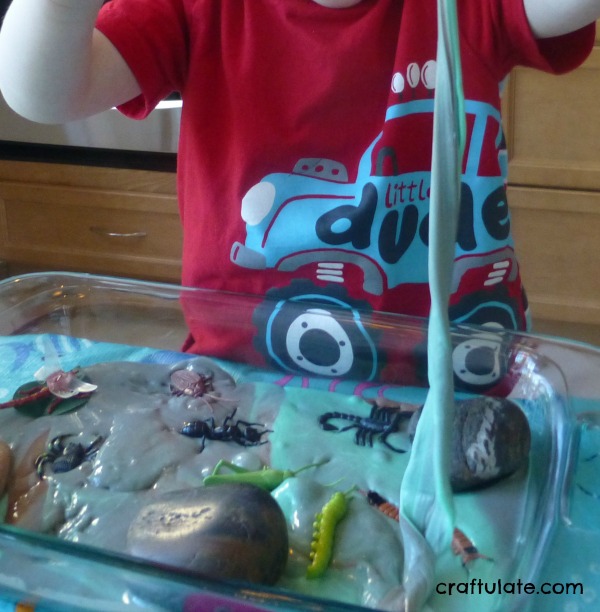 F went back to this bug slime several times, extracting a few of the bugs at a time, playing with them, then returning for more. The longer the bugs stay in the slime the more they get "enveloped" by the slime – it really is very strange stuff!
Want to make your own slime? Check out my How to Make Slime Video! This version uses clear glue instead of white glue, but the method is the same!
Note: When you have finished playing with the slime, please do NOT discard it down the sink. This should be placed in a bag and thrown away in the regular garbage.
Basic Slime Recipe


A basic slime recipe for you to make for the kids! DO NOT EAT.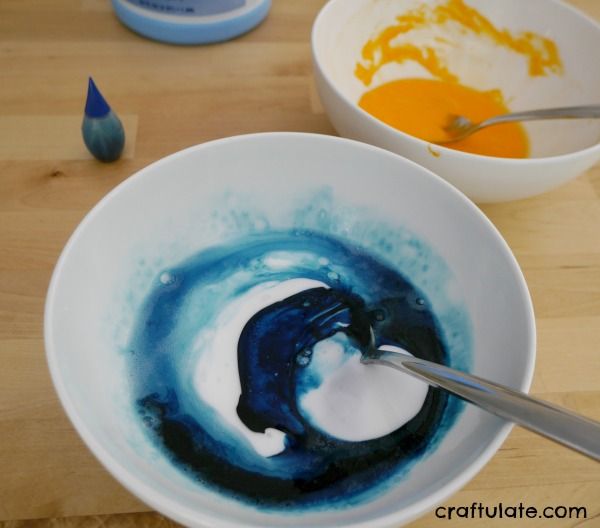 Ingredients
1 bottle white glue (4oz)
2-3 oz liquid starch
Several drops of food dye, liquid watercolors or acrylic paint
Instructions
Mix all the ingredients together, adding food dye or paint until the desired color has been achieved.
Stir until it has all mixed in together, and then knead it for a minute or two, until you get a stretchy non-sticky non-stringy slime.
If the slime is too sticky, add extra liquid starch.
© 2023 This recipe is copyright of craftulate.com, do not reprint or republish without permission.
Follow Craftulate's board Dough, Clay, Goop and Slime! on Pinterest.