This sensory oobleck for fall uses kitchen ingredients to make a perfect autumn play recipe for children who like to be hands-on!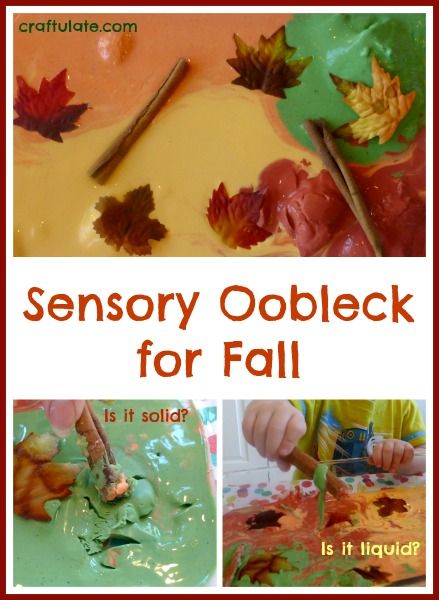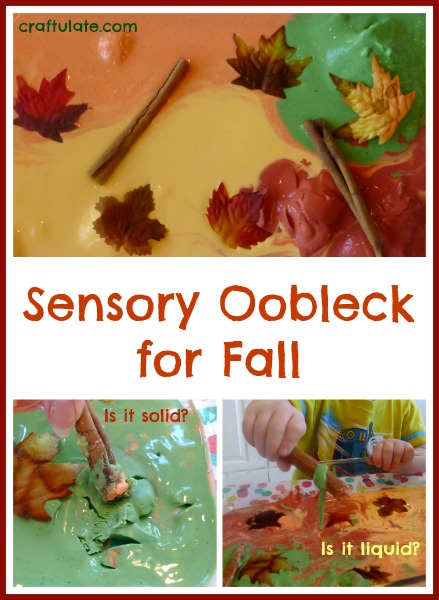 The following post contains affiliate links, which means that at no extra cost to you I can make a tiny bit of money to help support this blog. Thank you!
Are you familiar with oobleck? My mother was staying with us recently and requested that we make some. We've made it once before as part of our science experiments for beginners – so please read my previous post for more detail! But essentially it is a mix of cornstarch (cornflour in the UK), water and coloring.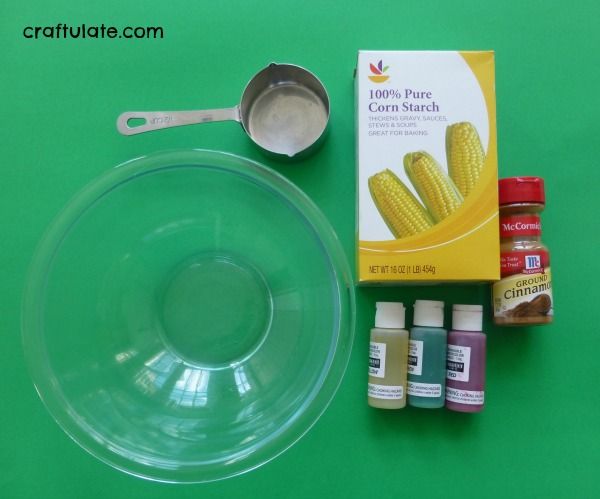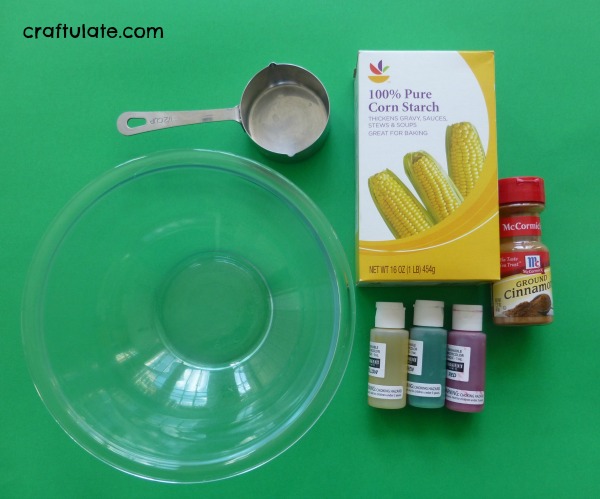 Measurements aren't exact but I measured out approximately 2 cups of cornstarch and added just under 1 cup of water. The mixture is pretty tough to stir and you'll keep wondering if it is liquid or solid. In the second picture below it looks like milk – but in reality it was sticky and gloopy.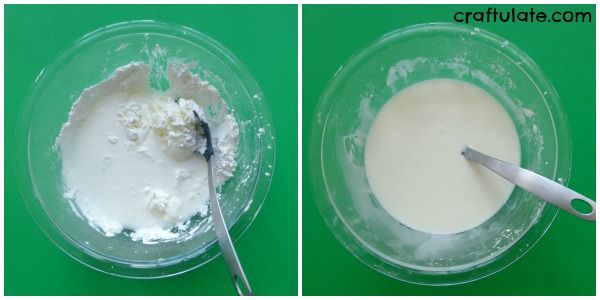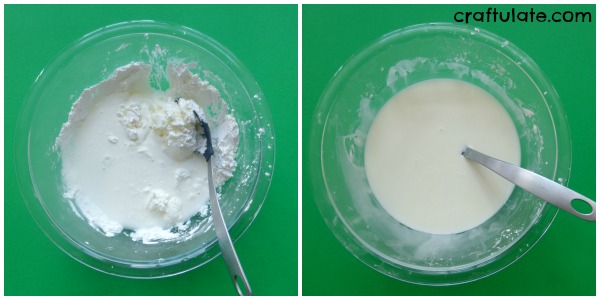 We then divided it into four bowls and started coloring them. At first we used liquid watercolors to make the green, red, yellow and orange, but ended up also adding a selection of food dye too. It was quite hard to get dark colors so had to settle for slightly lighter than I had intended. I also added some ground cinnamon to the oobleck for an extra sensory element.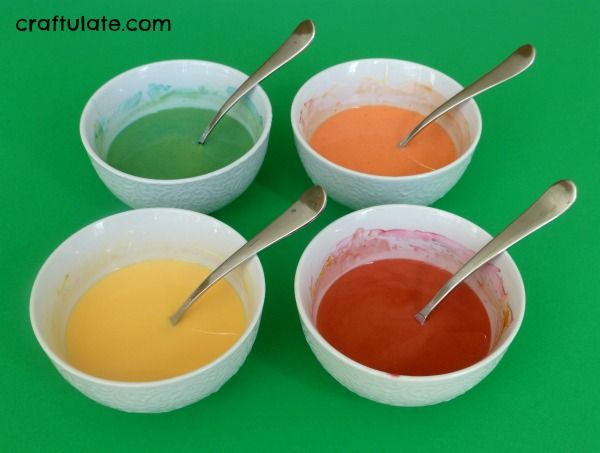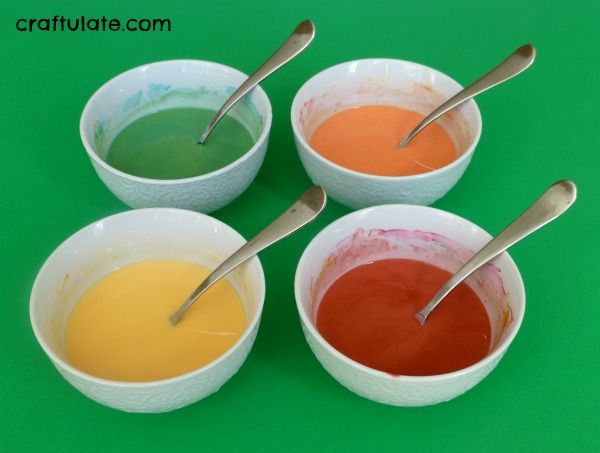 F helped me empty the oobleck into a baking dish.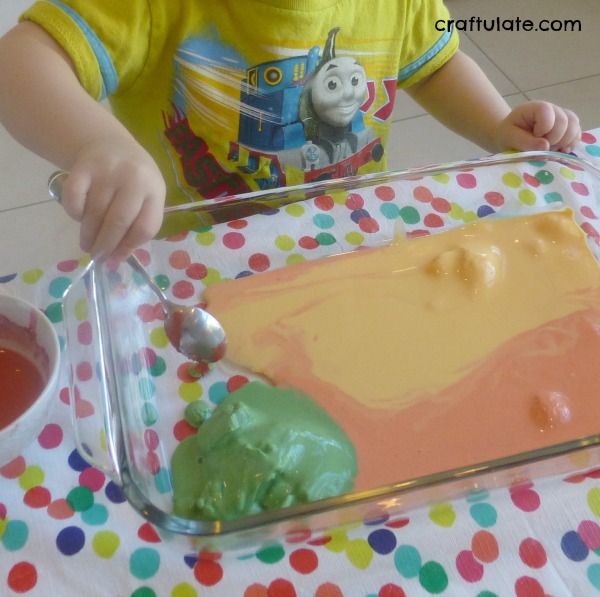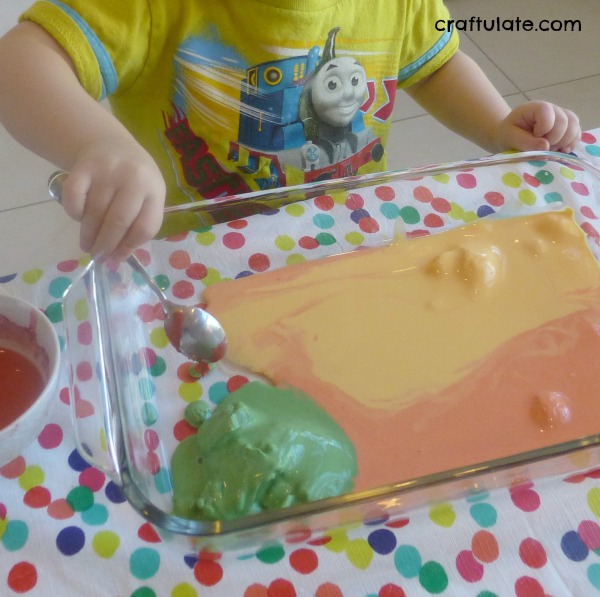 Just before we were ready to play I saw Still Playing School's Taste Safe Apple Oobleck – they used cinnamon sticks in the oobleck which I thought was a great idea! So I added some cinnamon sticks and also some paper leaves for extra colour and texture.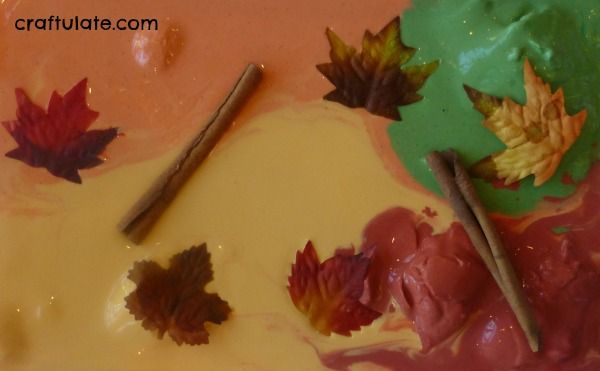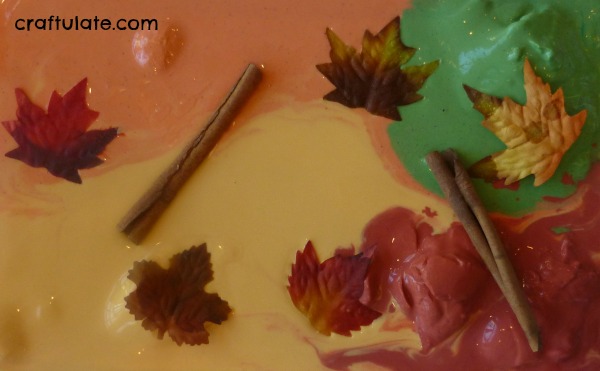 F played with oobleck for ages! The cinnamon sticks were the perfect tool for pushing the oobleck (so it would crack and crumble before going liquid again) and also scooping it up to watch it drip back down again. The dye from the paper leaves leaked into the mixture but it didn't matter at all!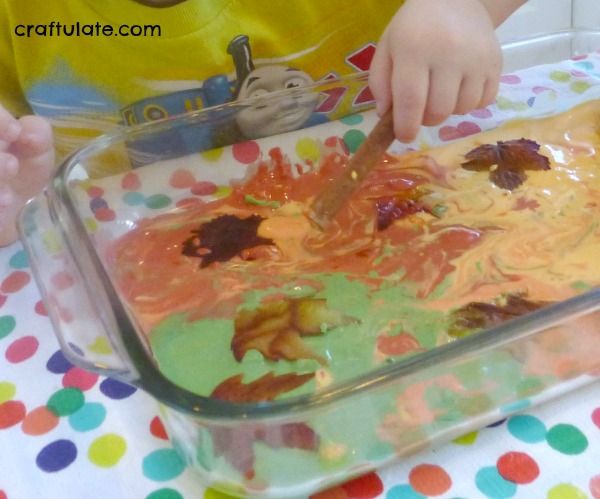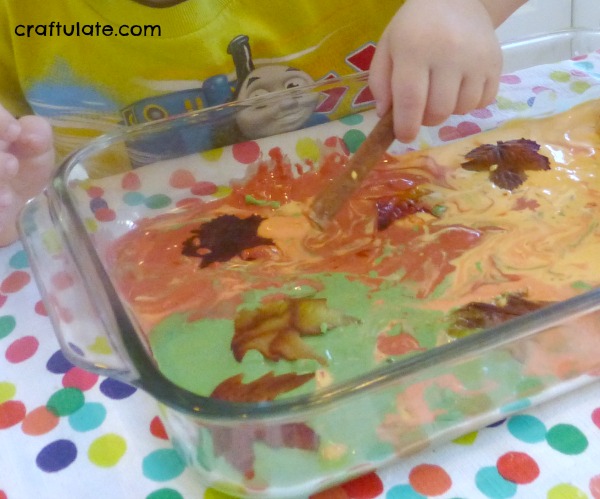 The oobleck looked almost as pretty when they had finished playing with it!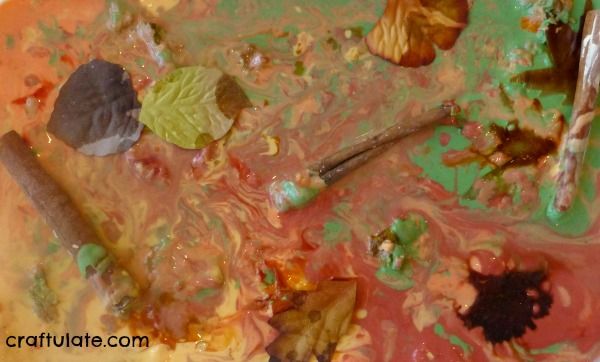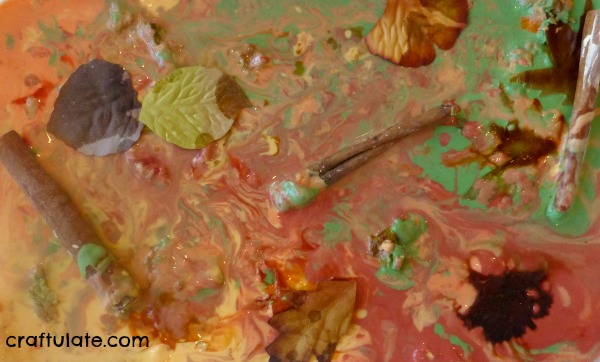 Storing and Disposing of Oobleck
To store the oobleck, put it in a container with a lid, or cover it in kitchen foil or plastic wrap (cling film). When you have finished playing with the oobleck it's NOT a good idea to pour it down the sink. Instead, leave it uncovered and after a couple of hours or so it will have dried solid. Break it into chunks then put it in the garbage.
If you are looking for more sensory play ideas with oobleck, play dough or slime, check out my Pinterest board!
Follow Craftulate's board Dough, Clay, Goop and Slime! on Pinterest.