Spice Painting is a fun way to make some creative art – with a sensory twist!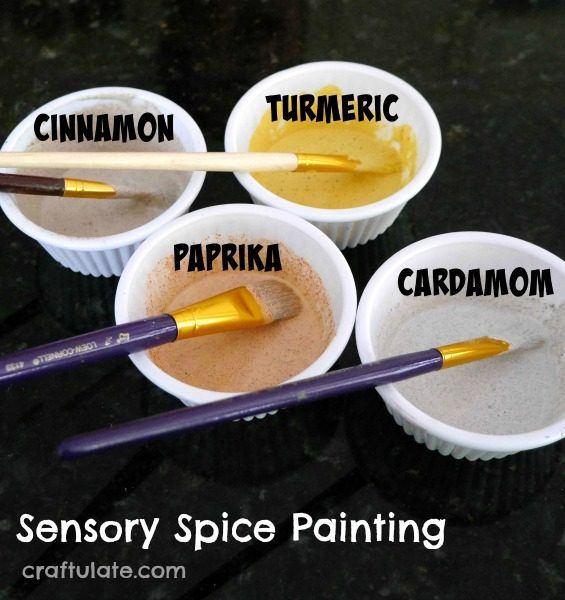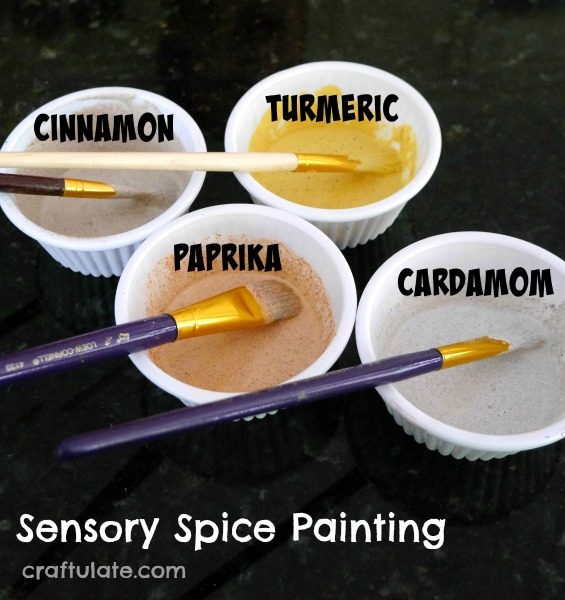 The following post contains affiliate links, which means that at no extra cost to you I can make a tiny bit of money to help support this blog. Thank you!
To make the spice paint we poured washable white paint into four small bowls, then added paprika, turmeric, cardamom and cinnamon. Depending on what you have in the pantry – any ground spice might be worth trying!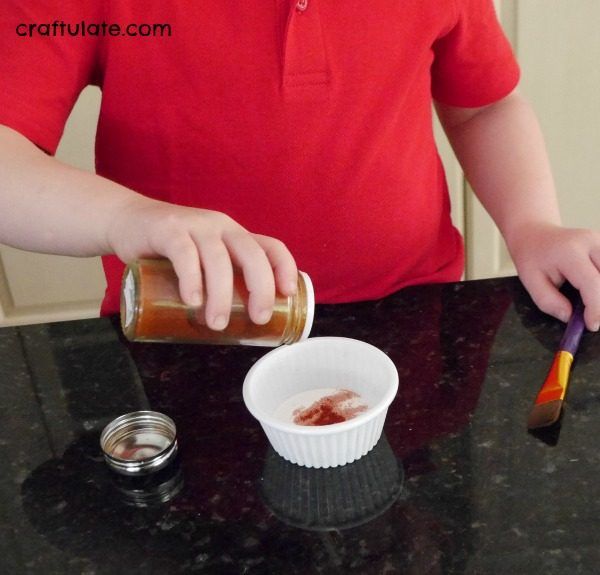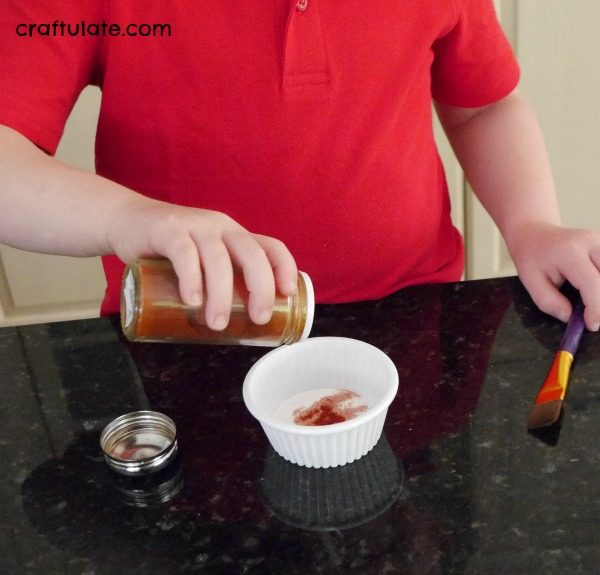 The more spice you add, the deeper the colour. My son was very keen  to be responsible for mixing all four varieties.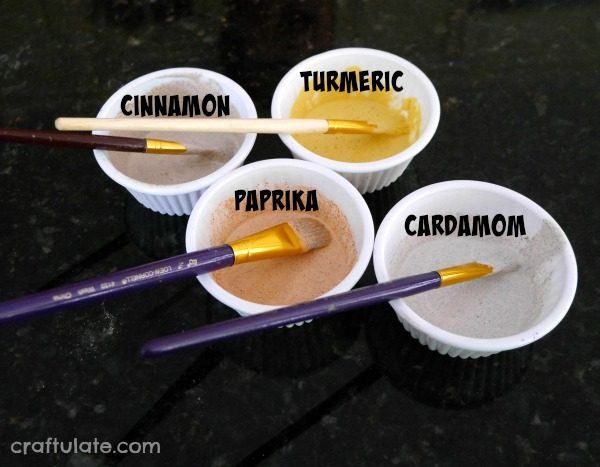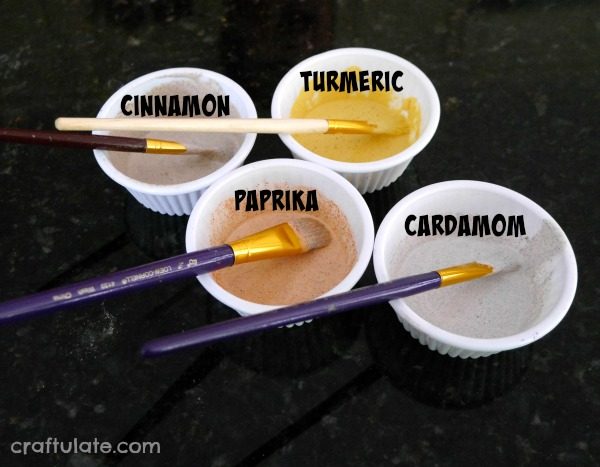 The smell from the spices was fantastic! We both really enjoyed the specific smell of each spice when he used a particular paint.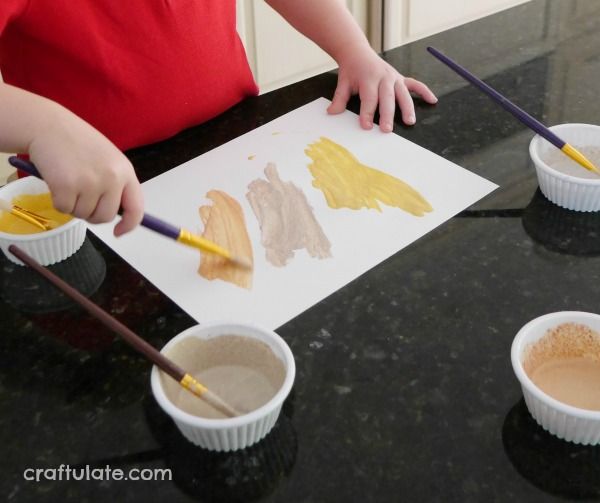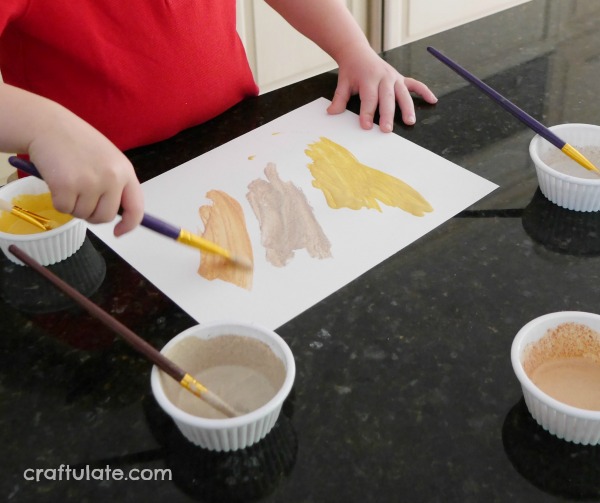 For some reason he decided to mix the cardamom with the turmeric, so I didn't get a clear sample of each type. However, I just love the earthy tones of the different paints!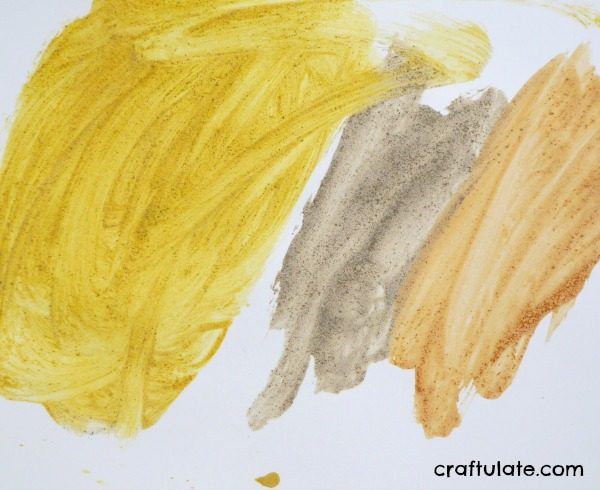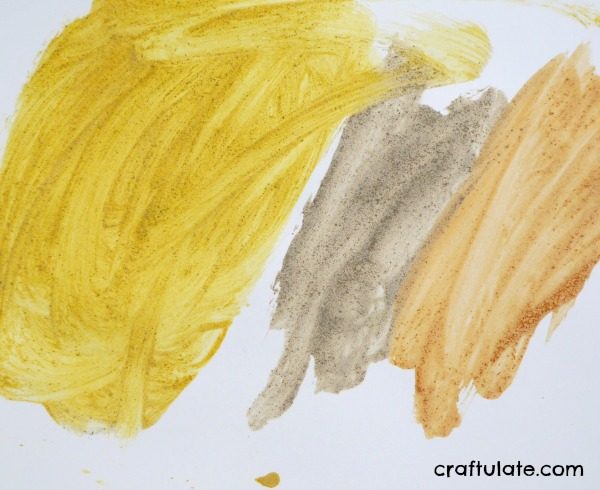 Note: These spices can cause staining – especially the turmeric. Make sure your surface is protected if necessary. Oh and watch out for the kids' clothes, too!  
If you like getting creative with spices then try making Herb and Spice Play Dough!