Making art with frozen paint was a new experience for us!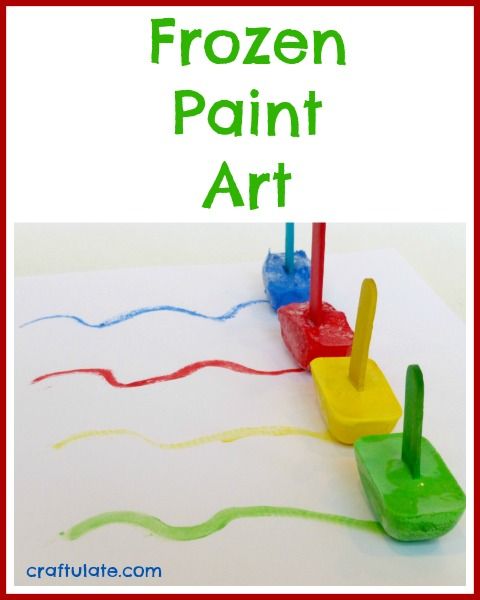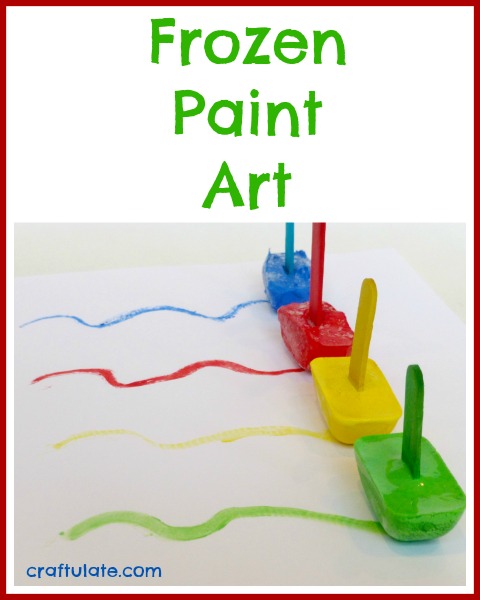 The following post contains affiliate links, which means that at no extra cost to you I can make a tiny bit of money to help support this blog. Thank you!
As we have been working through the wonderful ABC Art Book from Playdough to Plato, we came across "I is for Ice Cube Painting". The kids were VERY intrigued about this! I thought I could add food dye or liquid watercolors to water and freeze it into ice cubes, but then I worried that the "paint" would be too pale and watery. So I just went for it and froze neat acrylic paint instead. 🙂
Ice cube tray
Acrylic paint
Coloured craft sticks (I used the ones that craftprojectideas.com kindly sent to us)
Paper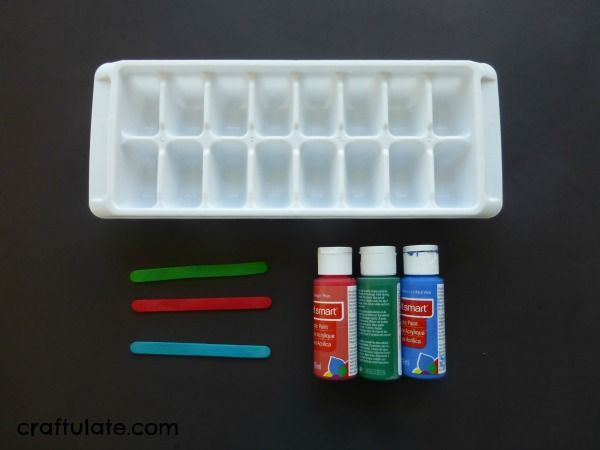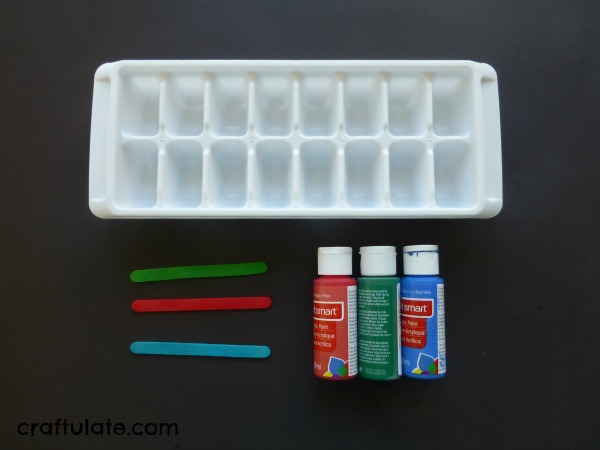 I added some paint to a few of the holes in my ice cube tray and put it into the freezer.
An hour later I broke some craft sticks in half and inserted them into the almost-frozen paint. I colour-matched the sticks to the paint because I'm like that. After another hour we tried using them for painting. A few of them popped out perfectly. Others got *completely* stuck, and melted before I could get them out of the tray. We did get some good paint from them though!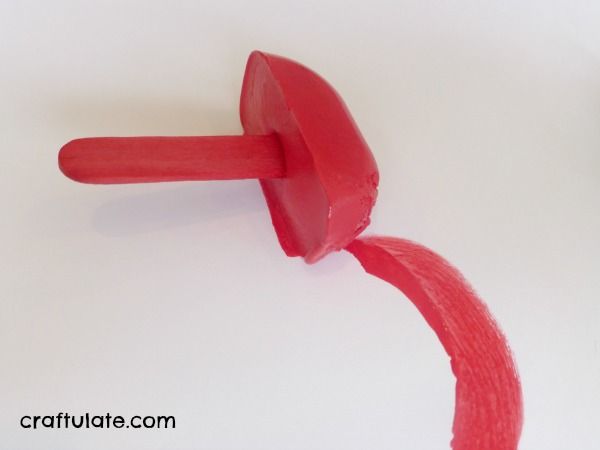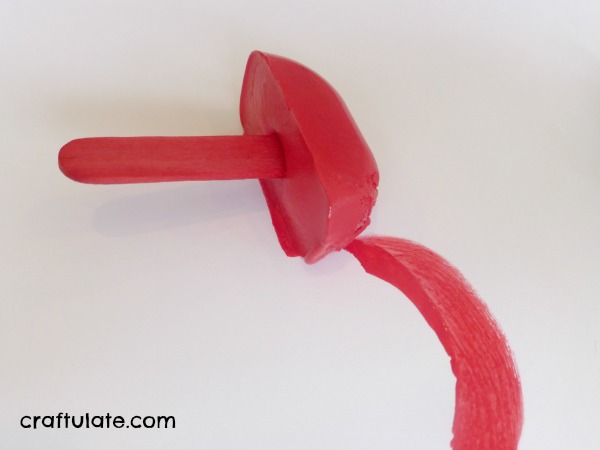 Note – I feel obliged to tell you that the paint stained my white ice cube tray. I even ran it through the dishwasher but no change. I'm claiming it for craft-use only now. 🙂
I thought it would be a fair test to make some more, and tried out a paint and water mix – roughly half and half. These didn't work quite so well straight out of the freezer like the 100% paint cubes, but once they had warmed a little they worked well to paint with. And this method also stained my ice cube tray!
I collected all the children together to do this page of our art book – I didn't know how long the frozen paint cubes would last and I hadn't made very many. They were all very intrigued by this method of painting, and created some great artwork!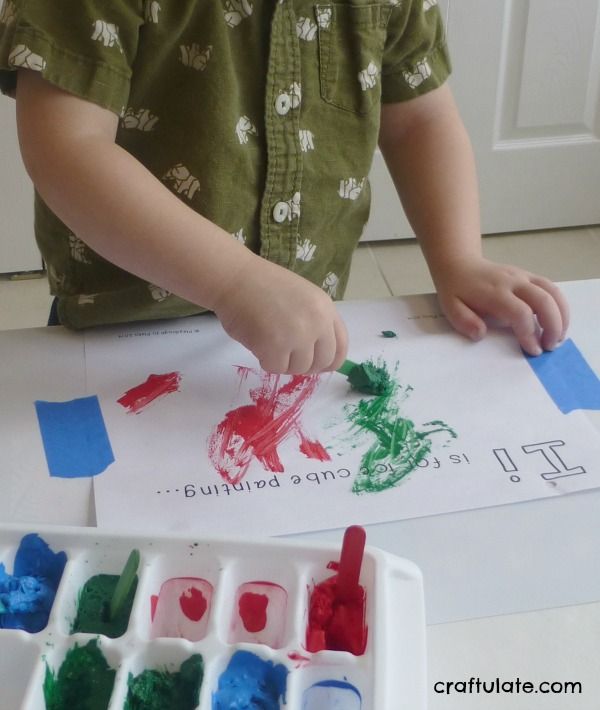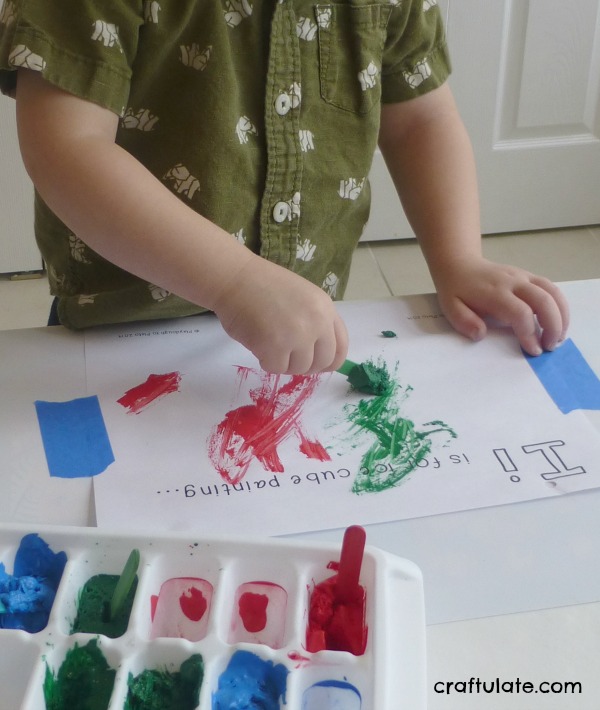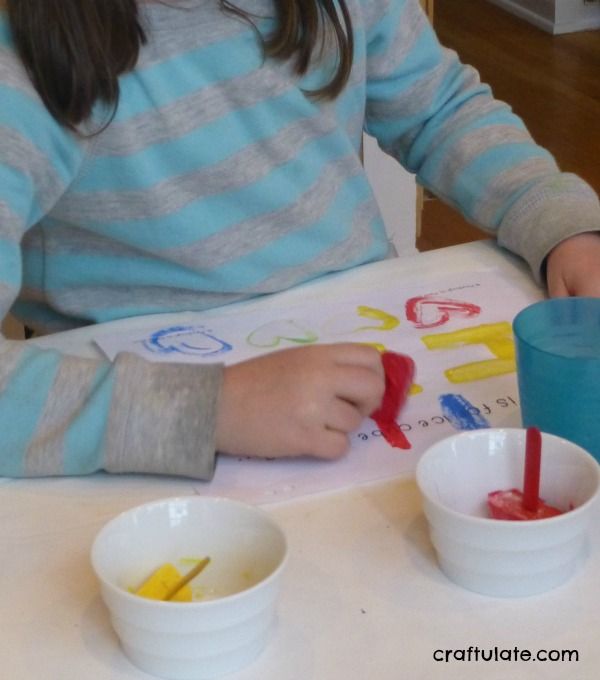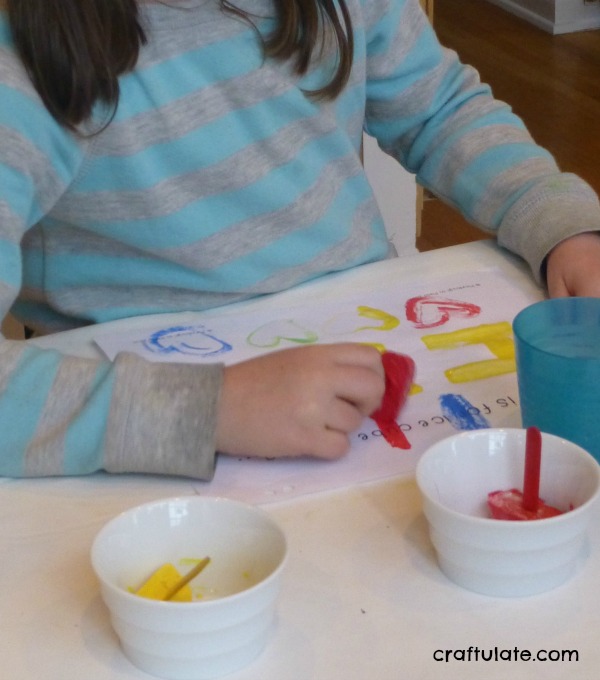 I was worried that the paint would soak through the paper but actually it wasn't too bad at all. We'll definitely try this again!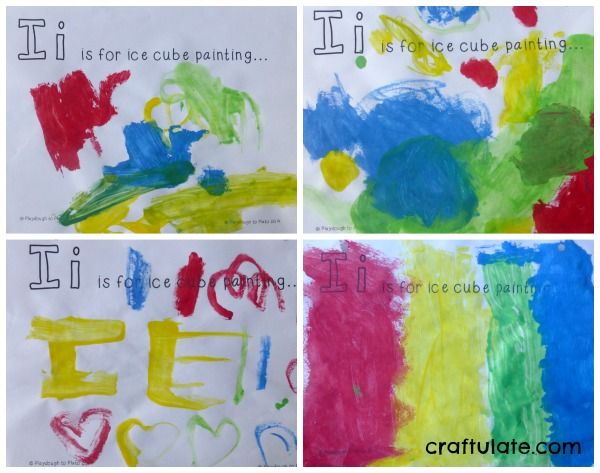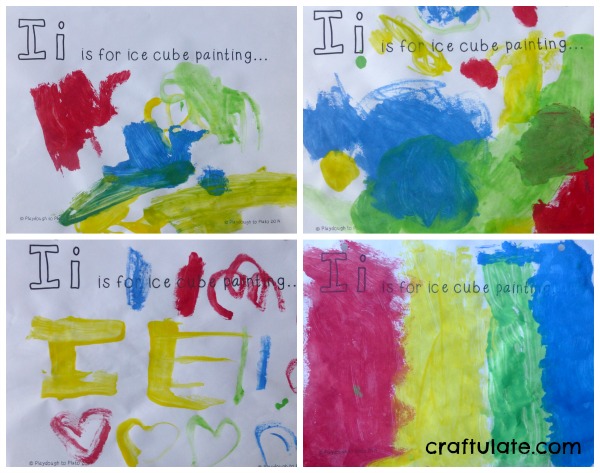 Remember to go and grab your copy of the ABC Art Book – and check out some of the other great printables while you're there!