This chocolate slime is a fascinating sensory play recipe and it is great for giving as gifts, too!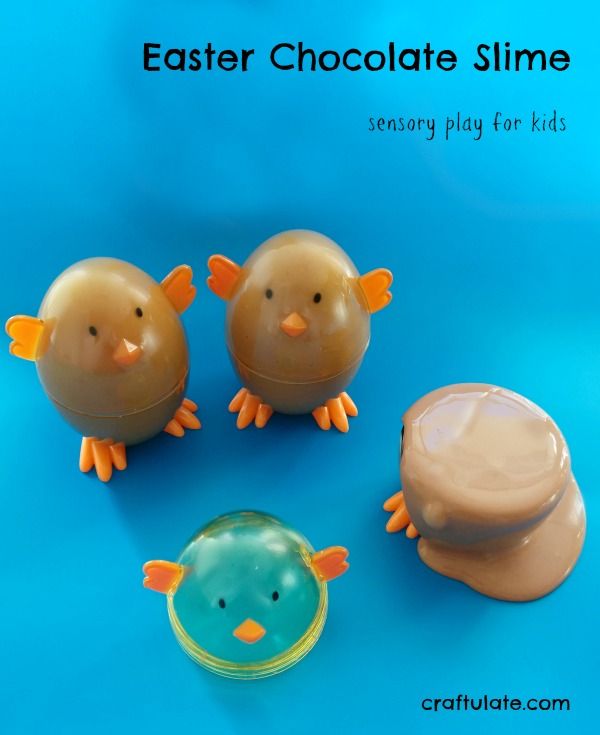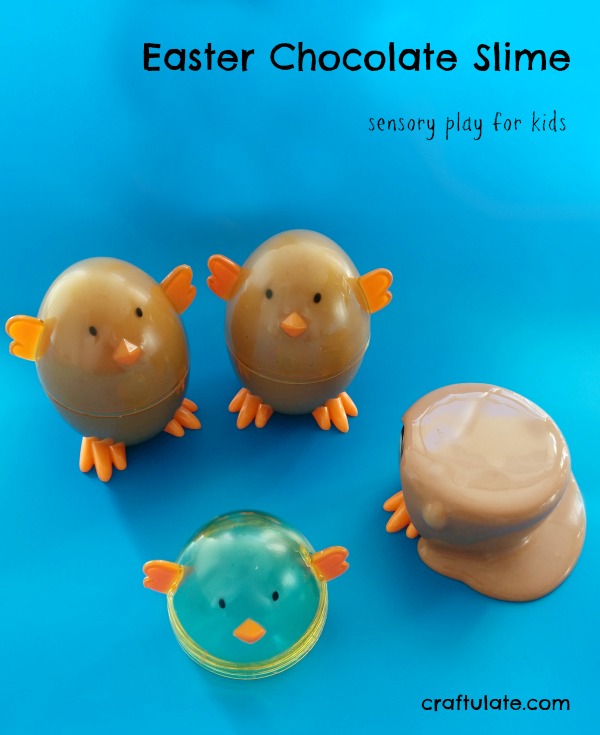 The following post contains affiliate links, which means that at no extra cost to you I can make a tiny bit of money to help support this blog. Thank you!
I'm not sure if you're aware, but there are three basic ways to make slime-type substances. You can use cornstarch (like we did for Scented Oobleck and Fall Oobleck), liquid starch (like we did for Candy Corn Slime, Bug Slime, Princess Slime, Halloween Slime and Christmas Slime!) or Borax (like we did for our – no – wait! We've not tried this method!). So yes, it was time to try the Borax method! Borax can be found in the laundry aisle and has many uses. Like liquid starch it shouldn't be ingested so these slime recipes are not suitable for children who might try taste-testing it!
You don't need much Borax to make a batch of homemade slime, but like the liquid starch method you do need quite a lot of glue. A friend of my son's brought this recipe home from school and asked me to try it: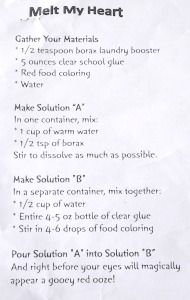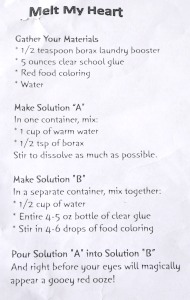 I got my son involved and he started making Solution A. Instead of food dye we used two tablespoons of cocoa powder, and instead of clear glue we used white glue.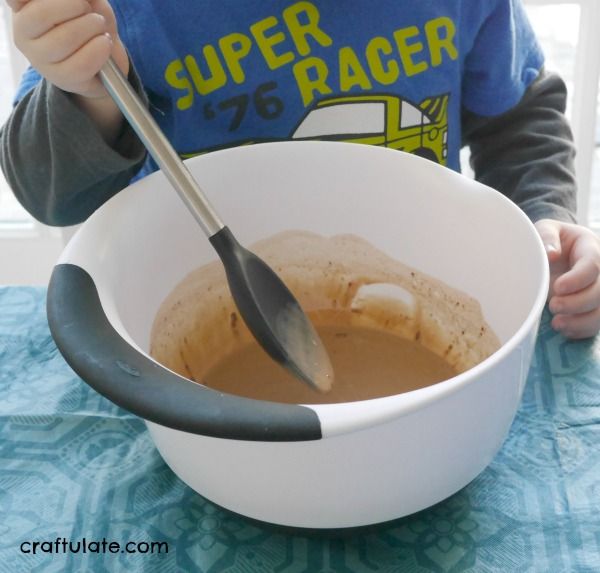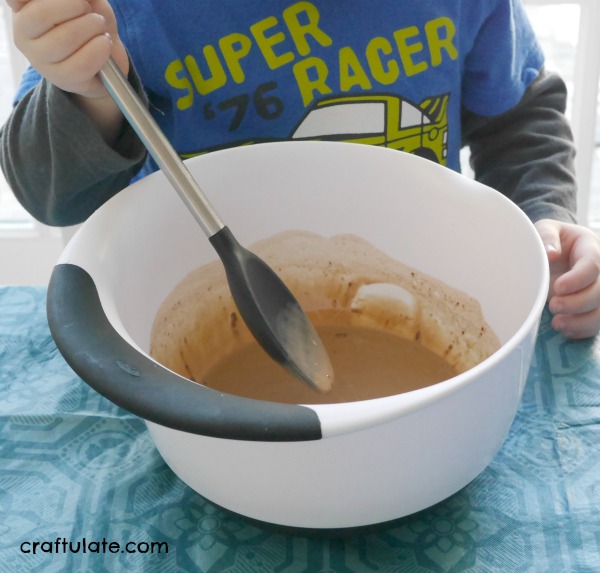 I made Solution B and he poured it into his bowl. As he mixed, a slimey consistency formed, but it was very wet.
I was all out of glue so after he had finished mixing we put it to one side. An hour or so later, the liquid had all absorbed and a very fine chocolatey slime had formed! I transferred it to a shallow dish and tested it out.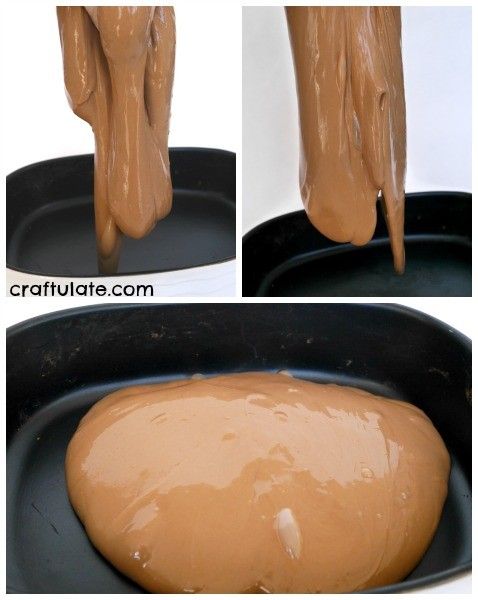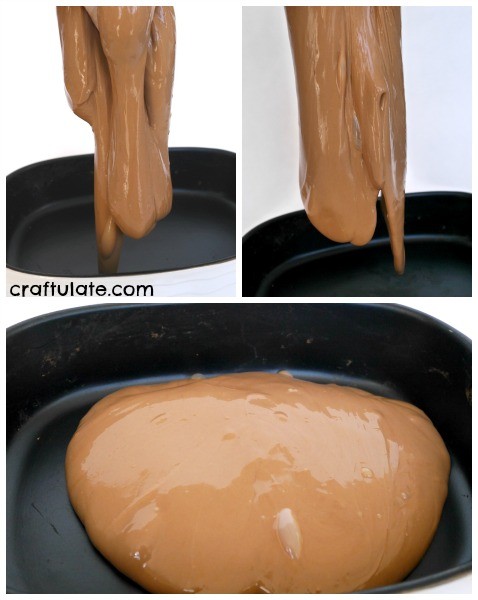 I think it is fair to say that I have made more beautiful looking slimes than this one – but it had a wonderful texture and smelled great too! Unfortunately, despite having made it, F had NO interest in playing with it! We had friends over later the same day and they LOVED it!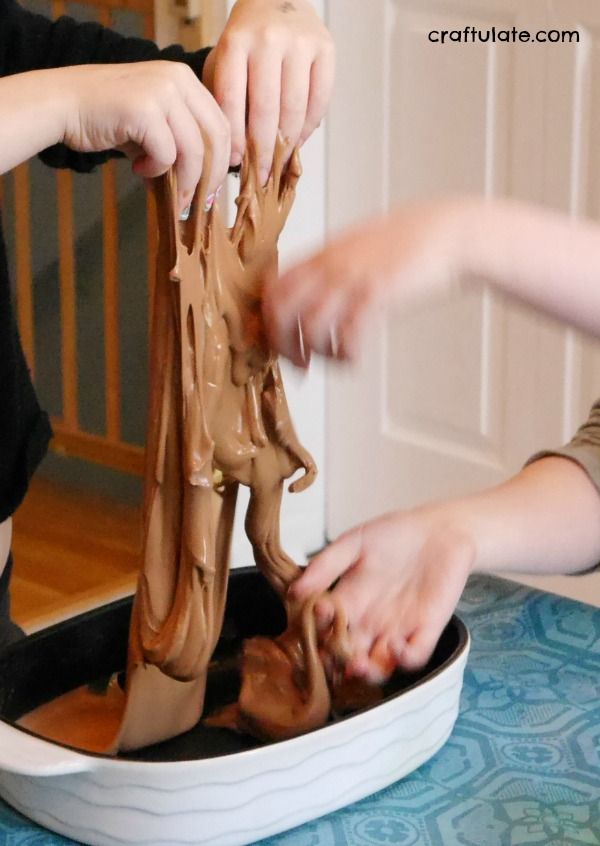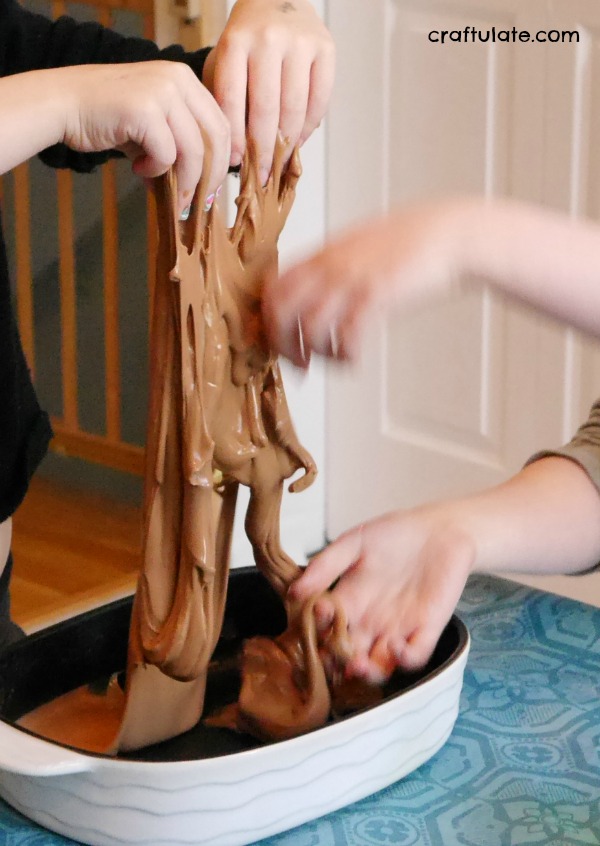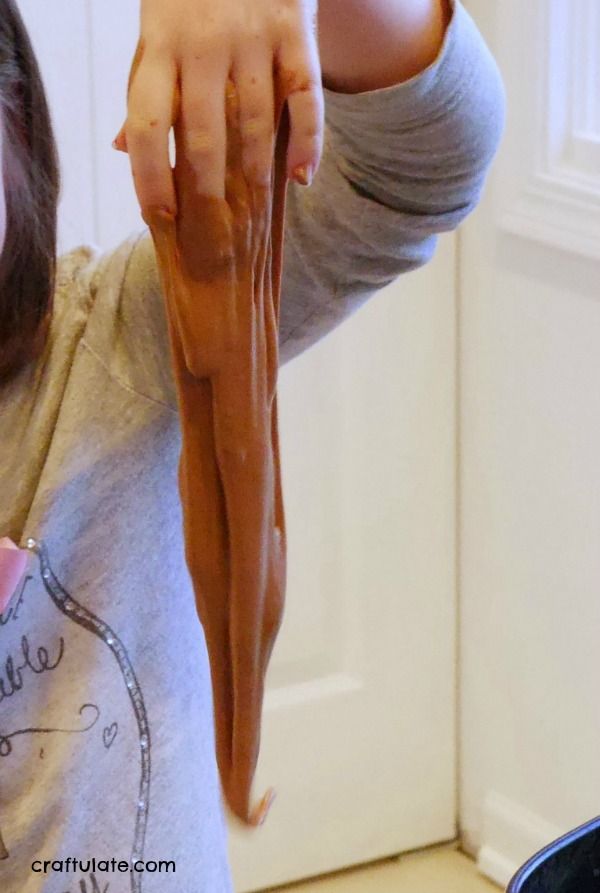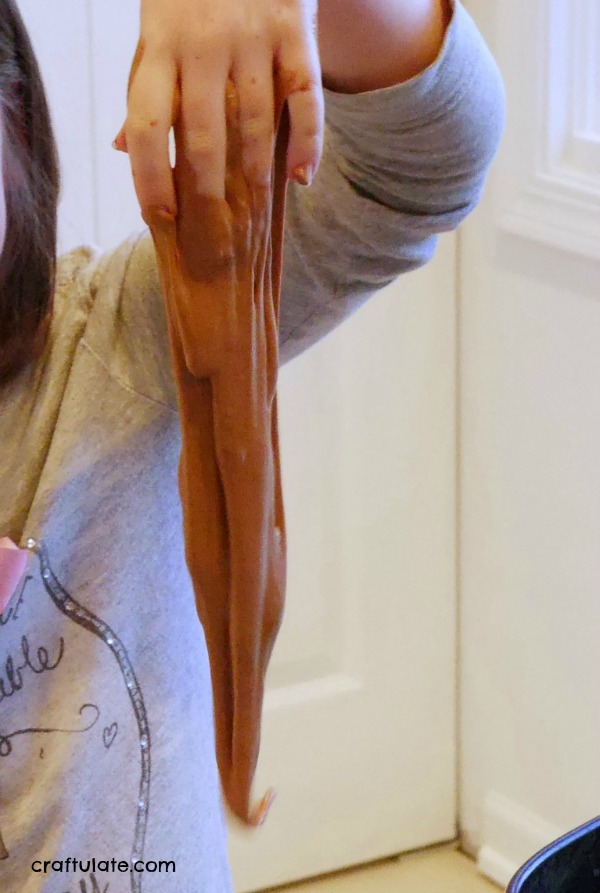 They used some plastic chick-shaped eggs that I got from the dollar store and used it to make imprints in the slime and tried to fill the eggs.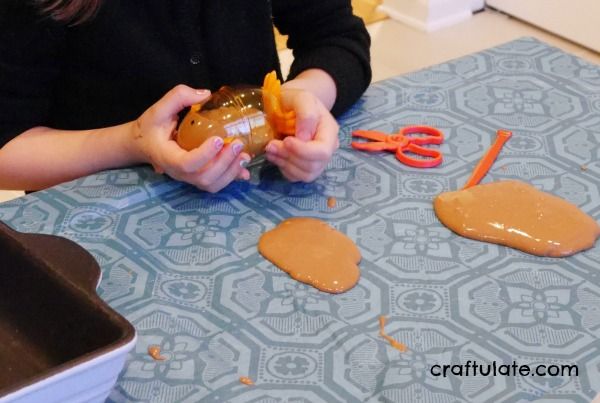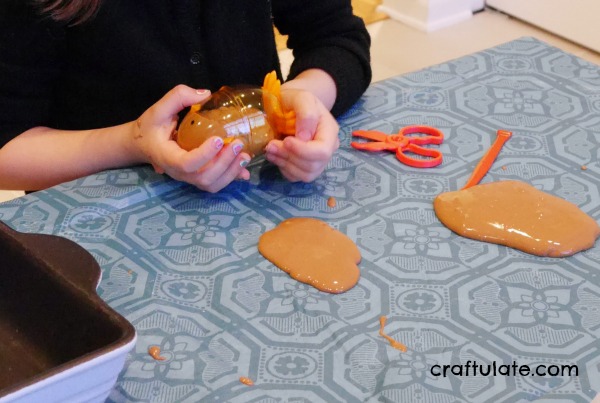 One of the girls asked for the play dough tools so they had great fun rolling and cutting the slime.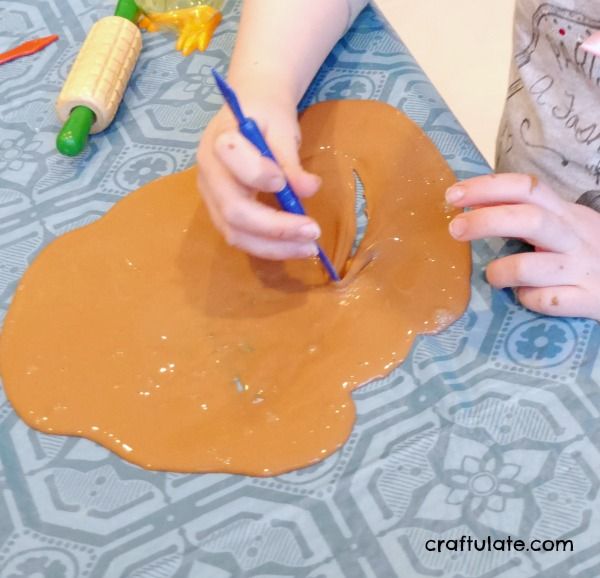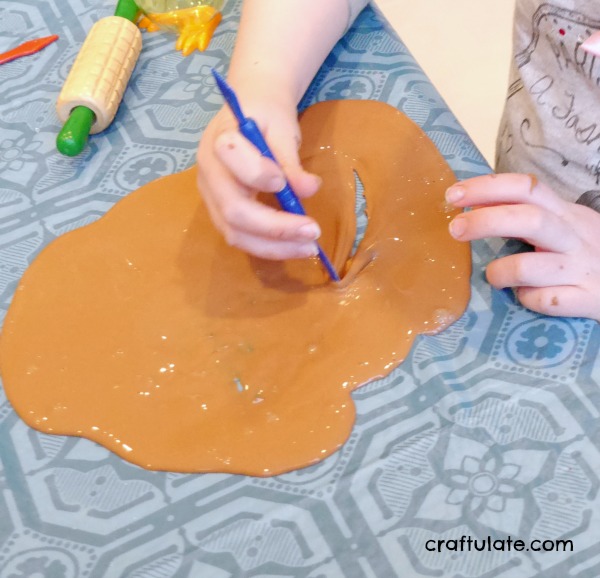 After they had finished, it was in just the same condition! It would be great to give out as Easter gifts in the little plastic chick eggs!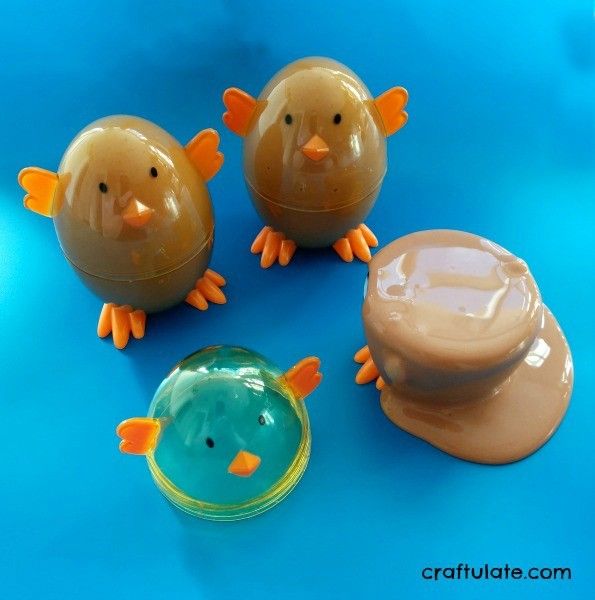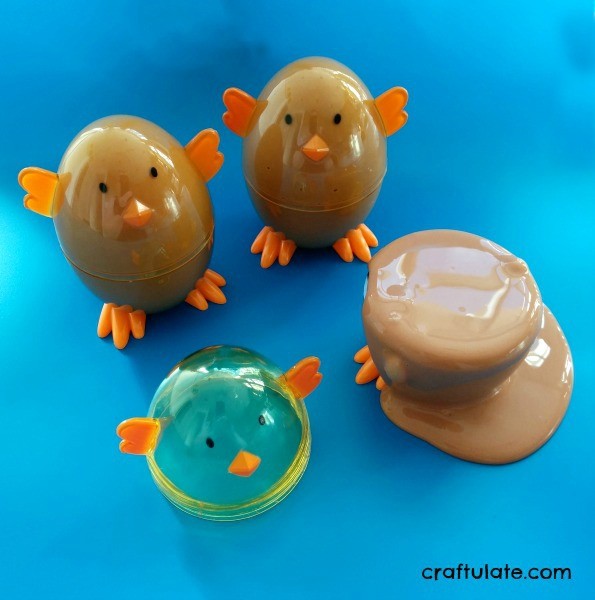 Note: do not discard your slime down the sink! When the kids have finished playing with it wrap it up in an old bag or paper and throw it away.