This collection of over 20 homemade play dough recipes will inspire you to get creative and make some really fun play recipes for your kids!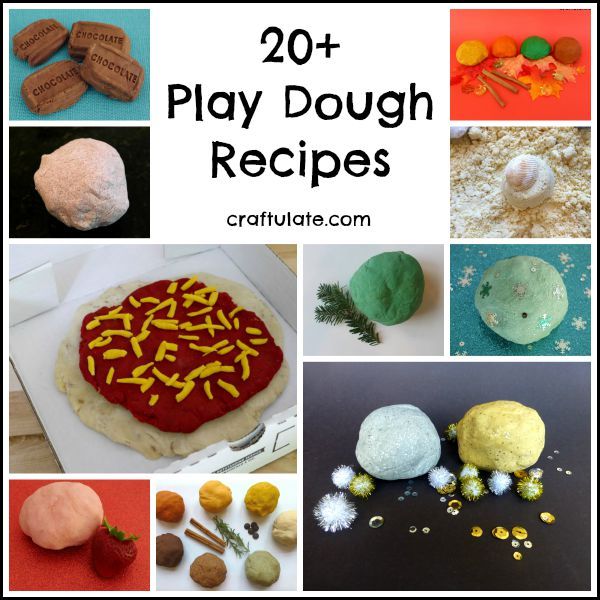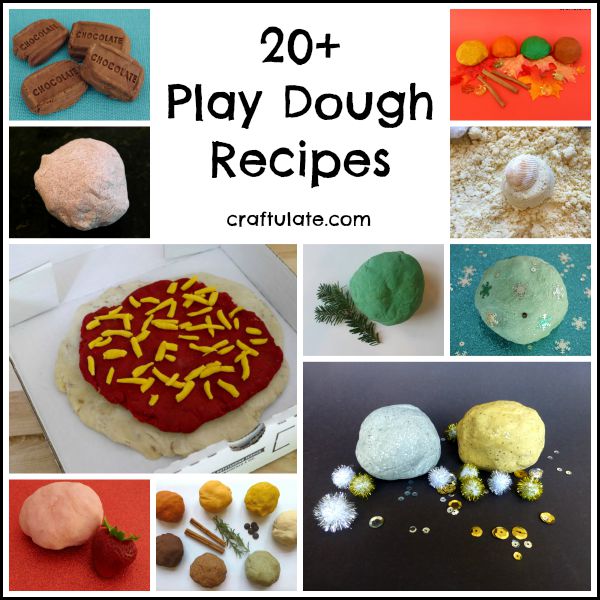 The following post contains affiliate links, which means that at no extra cost to you I can make a tiny bit of money to help support this blog. Thank you!
Looking back over the years I had almost forgotten that my son hated play dough when I first presented it to him! Since then we have made so many variants of homemade play dough – some from natural ingredients, some bright and colorful, some seasonal, and some just a little bit different! Play dough is now a BIG part of our home life and I am so pleased that my son overcame is initial reservations!
Natural Play Dough Recipes
Bright Play Dough
1. Sparkly Silver and Gold Play Dough
2. Blue and Silver Sparkly Play Dough
Seasonal Play Dough Recipes
Play Dough Variations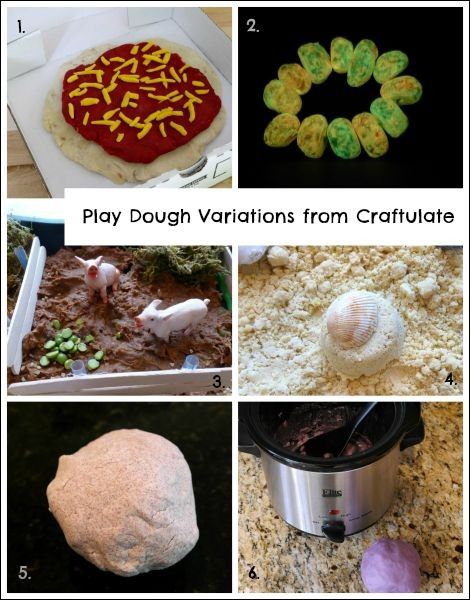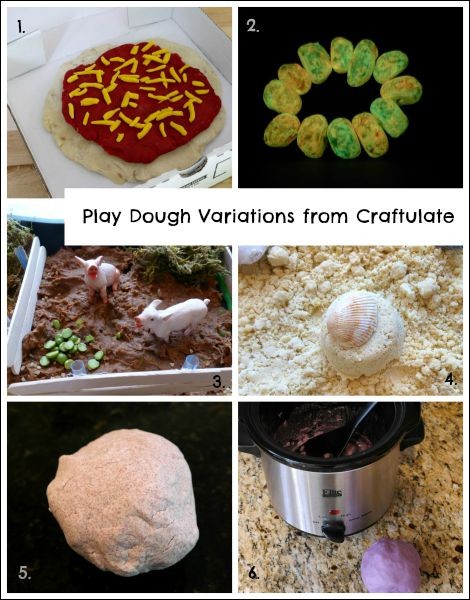 1. Pizza Play Dough
Bonus! Things you can do with play dough:
Have these ideas inspired you to make play dough? Which one do you want to try first? And if you just can't get enough of fun play recipes, check out my Pinterest board:
Follow Craftulate's board Dough, Clay, Goop and Slime! on Pinterest.