The next theme in our Play, Craft and Learn with Dinosaurs series is fine motor skills. We have a lot of homemade play dough right now so I made some dinosaur play dough mats to get those little fingers working!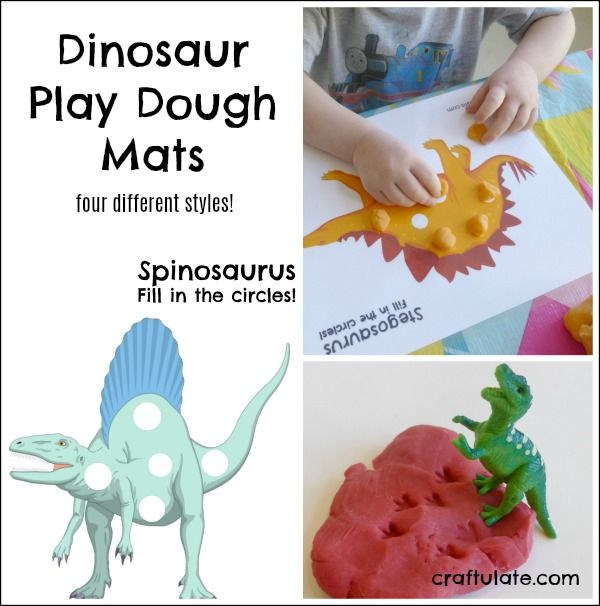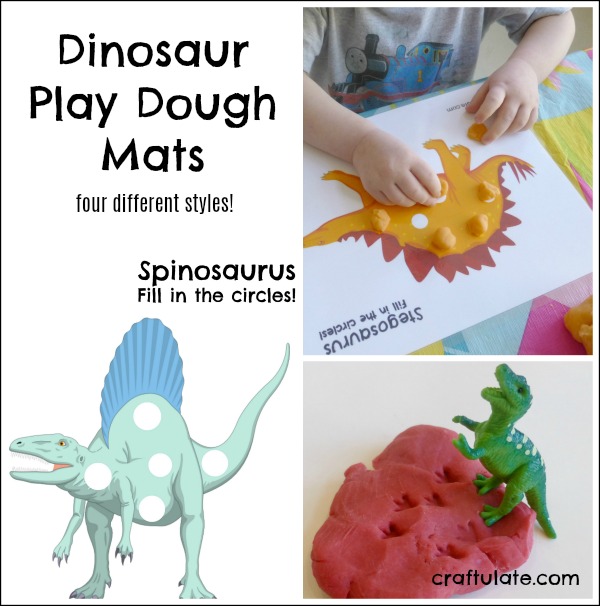 The following post contains affiliate links, which means that at no extra cost to you I can make a tiny bit of money to help support this blog. Thank you!
I made four play dough mats: Spinosaurus, Diplodocus, Stegosaurus and Pteranodon. After printing them I laminated them for durability.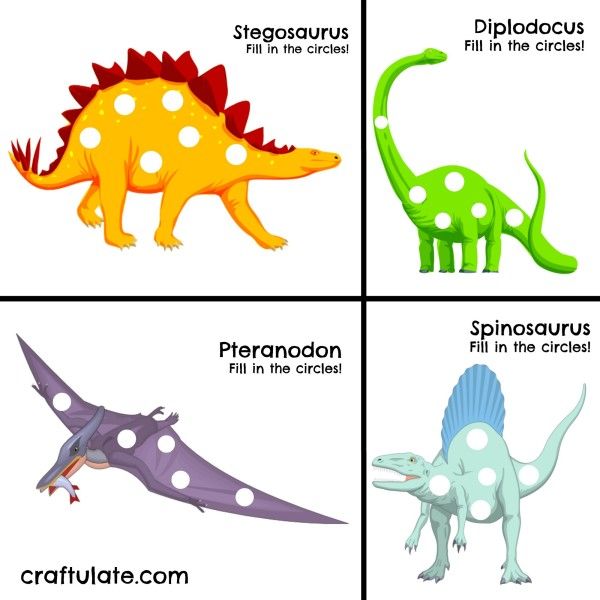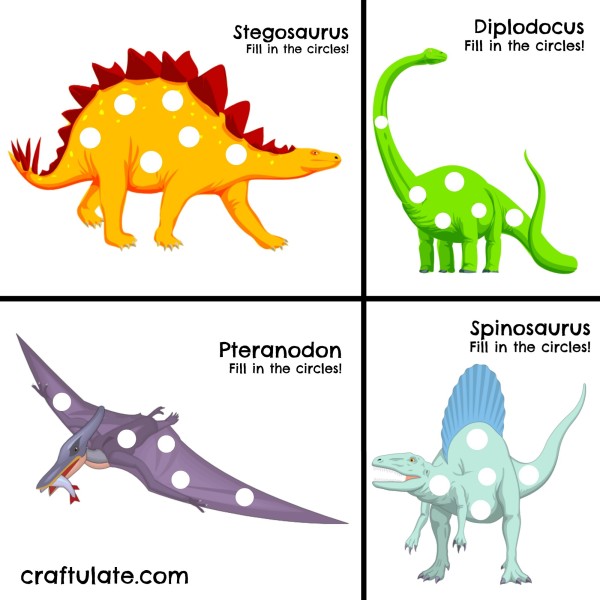 We made little balls of homemade play dough and F placed them on the white circles.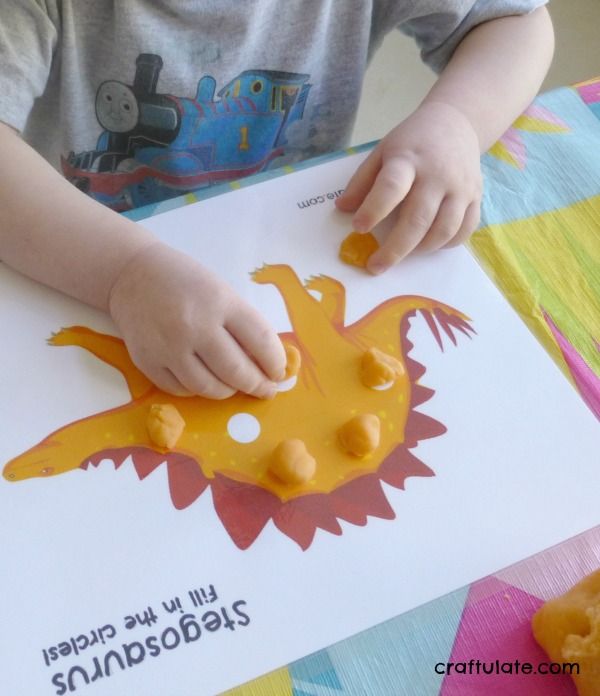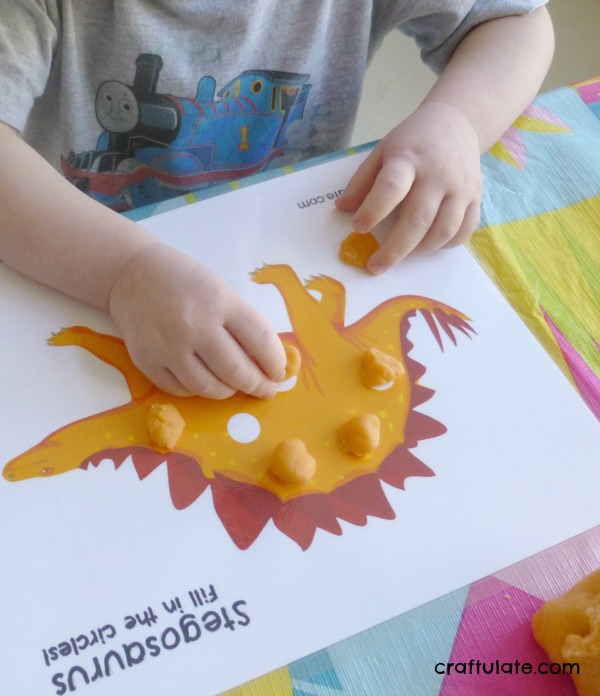 We also did some counting while he placed the play dough.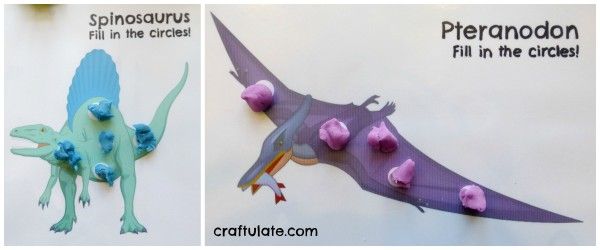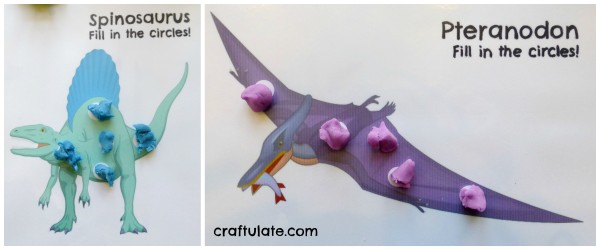 After we had played with the mats for a while we added the dinosaurs from our Safari Dino TOOB. These little figurines are really cute and were great for pressing into the dough and making dino foot prints.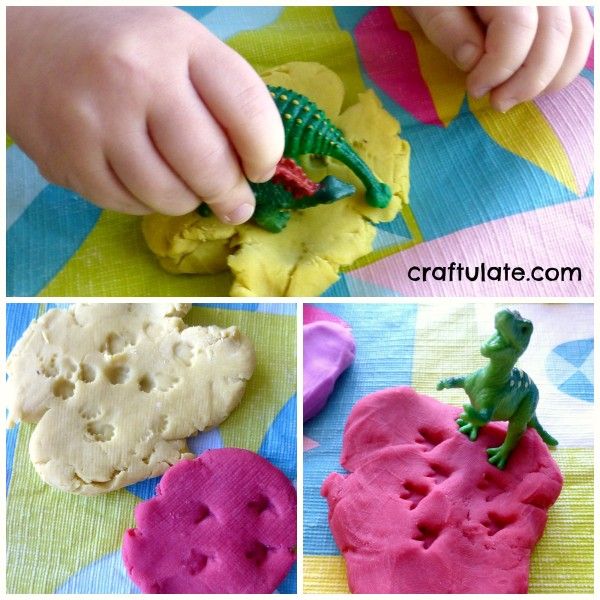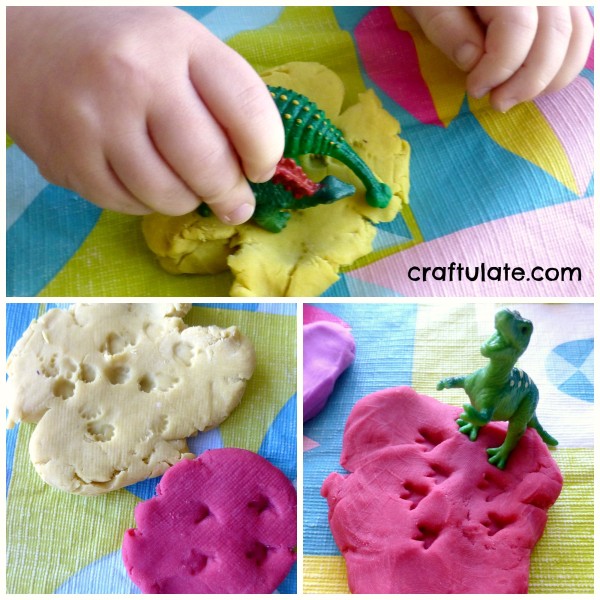 Play dough usually means trains for F, so he brought some to the table. He loved giving the dinosaurs "rides" on some of his trains!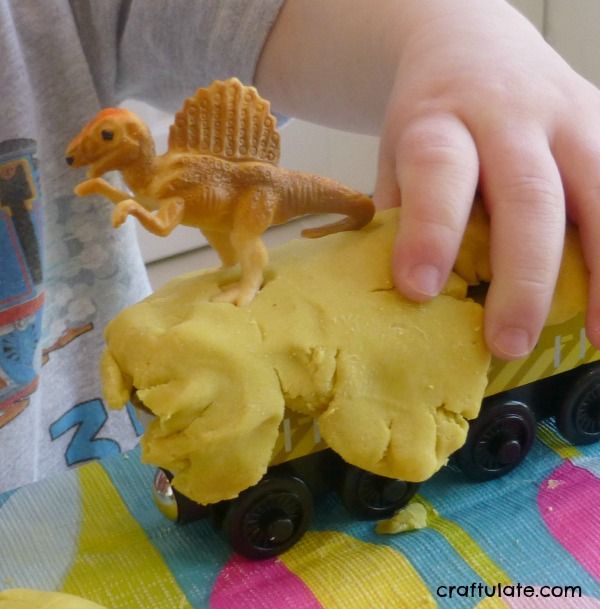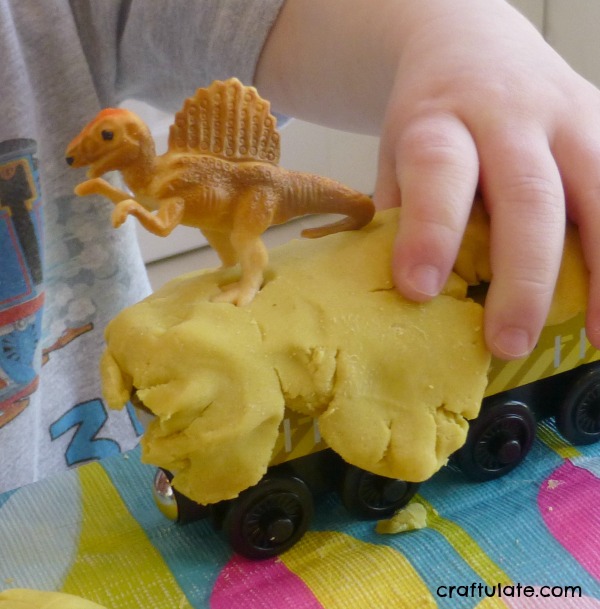 The play dough mats work great for dot markers too – more fine motor skill practice and the markers can just be wiped off so that the mats can be reused.
If you'd like to buy these dinosaur play dough mats they are now available in my Craftulate!
This post is part of the Play, Craft and Learn with Dinosaurs series – check out some more dino fine motor activities from the rest of the team!
Digging for Dinosaur Footprints from Mess for Less
Dinosaur Activity Pack from Makeovers & Motherhood
Dino Drop from Frogs and Snails and Puppy Dog Tails