This Valentine's Day Play Dough was a fun activity that involved finding heart gems then making play dough cookies!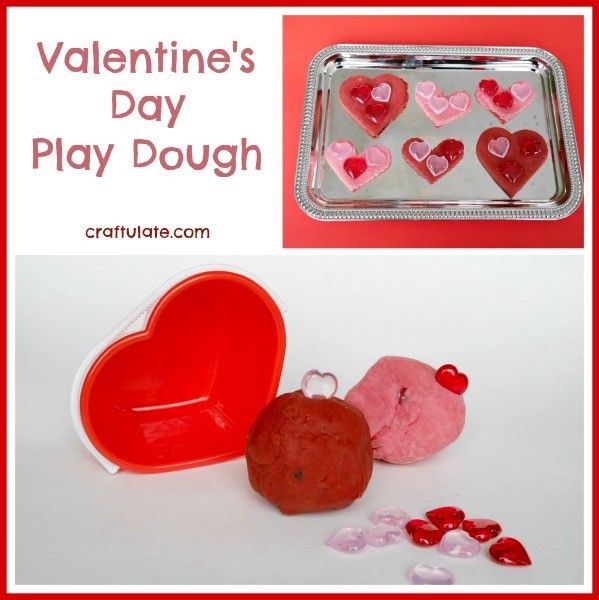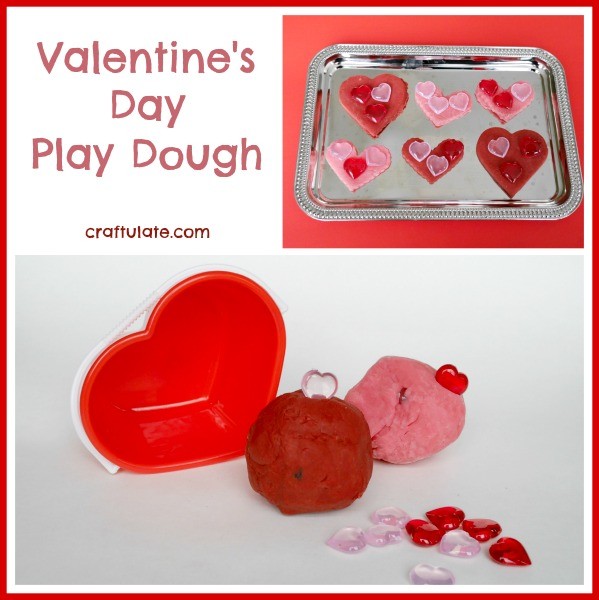 The following post contains affiliate links, which means that at no extra cost to you I can make a tiny bit of money to help support this blog. Thank you!
We love making homemade play dough! We've never made any for Valentine's Day so I thought it was about time. 🙂 I made the play dough according to my usual recipe – check out the simple instructions and the fab video tutorial! I made one batch of pink, and one batch of red play dough. Well, red-ish. I usually color my dough with food dye or icing gel – but you need a LOT to make it bright red.  I wimped out before I had achieved a proper red color! Other ideas for getting a bright red color include using red paint, Jello, KoolAid or crayons!
Before giving my son the play dough, I worked in some little pink and red plastic heart gems that I got from the dollar store. We used the red ones last year for a fine motor activity.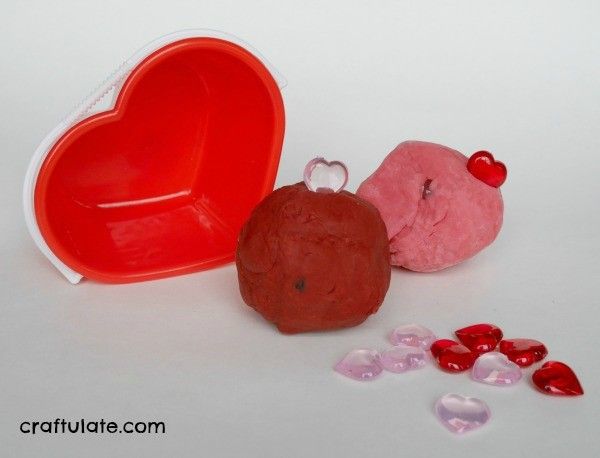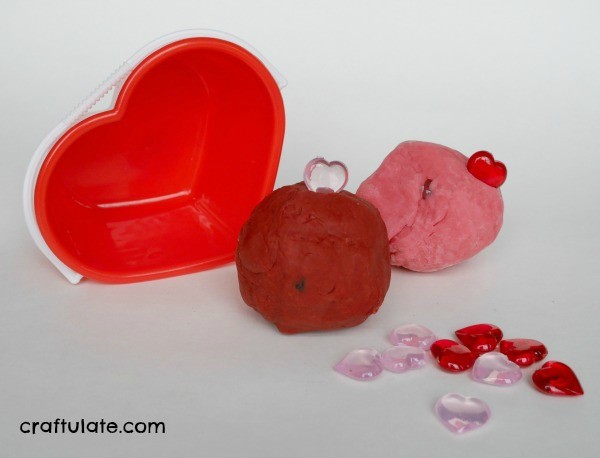 F loves his play dough right now so I knew he would enjoy this! He had to work his little fingers to pull away all the  play dough to remove the heart gems. As he removed them he counted how many he had found.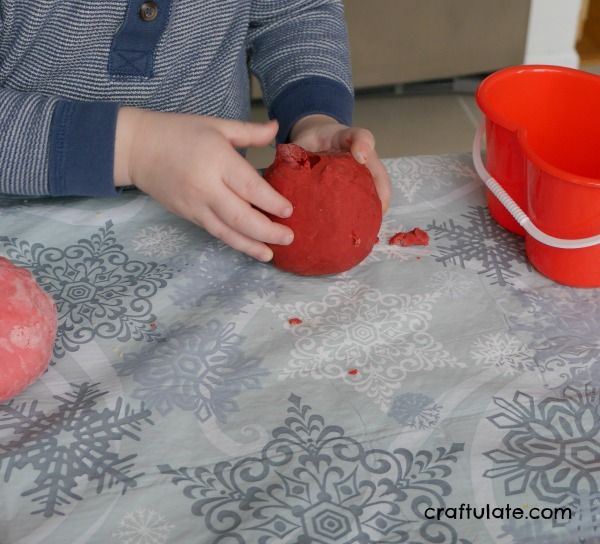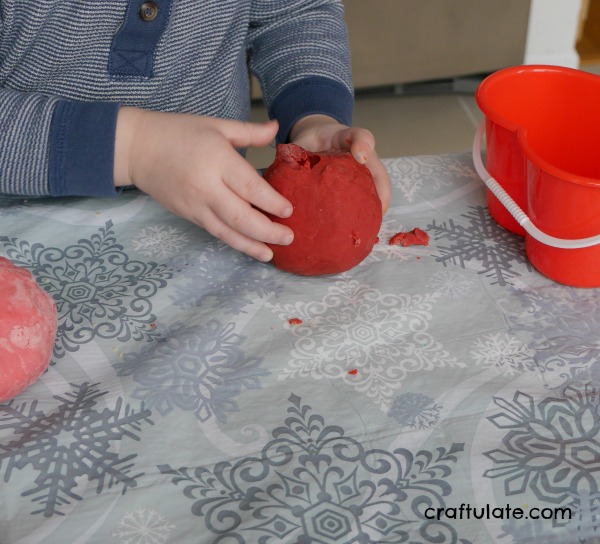 Then I got out some heart-shaped cookie cutters and we made some play dough cookies!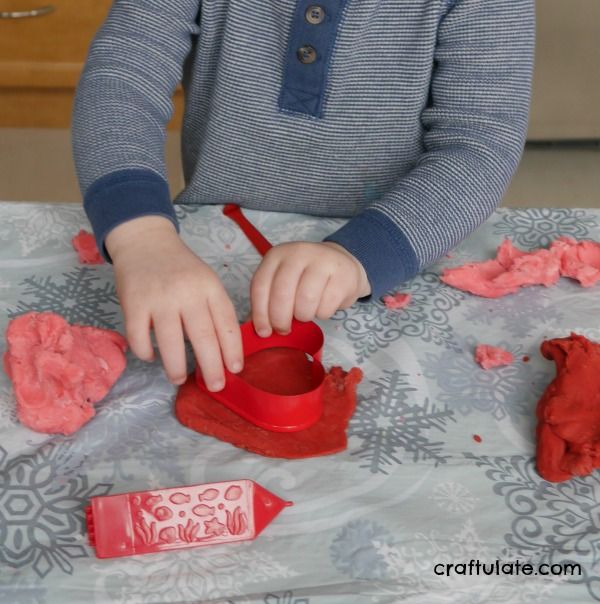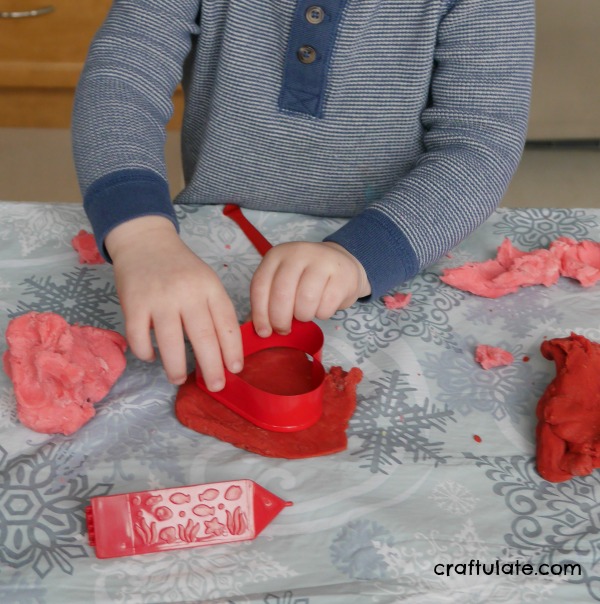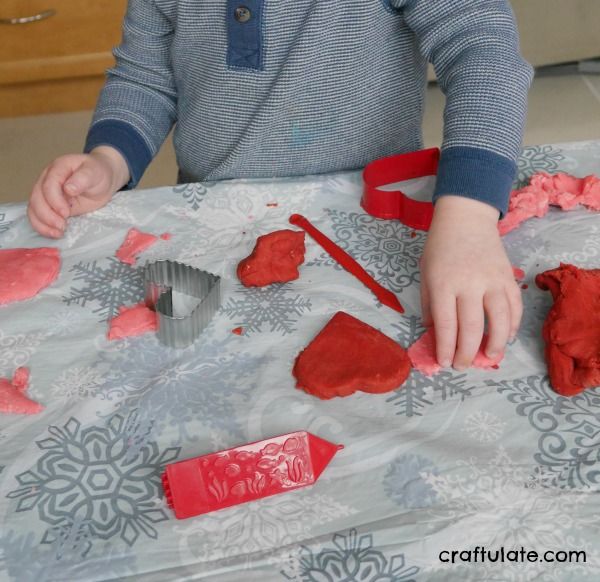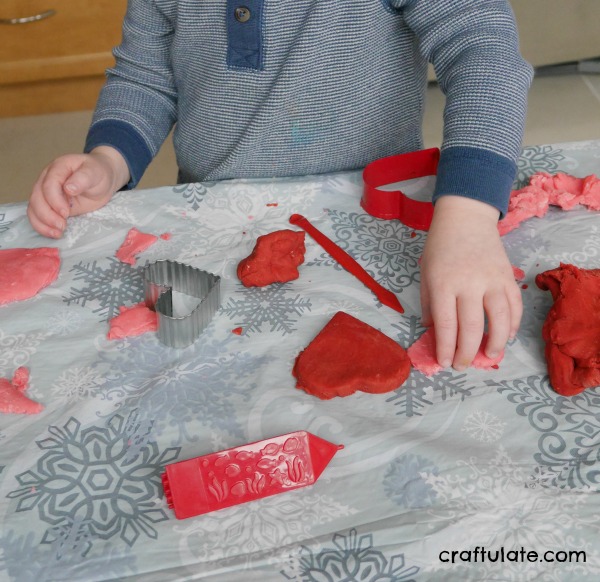 He placed each one carefully on a plastic silver platter that I got from the dollar store – he decided that this was HIS baking tray for cookies! He then asked if he could decorate the cookies, and added the heart gems on top as "sprinkles". I think we'll have to make some real Valentine's Day cookies soon as he definitely loves making them!