This is a fun letter hunt activity that also involves sensory play!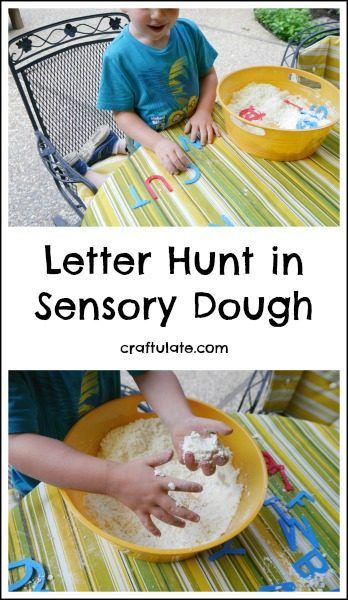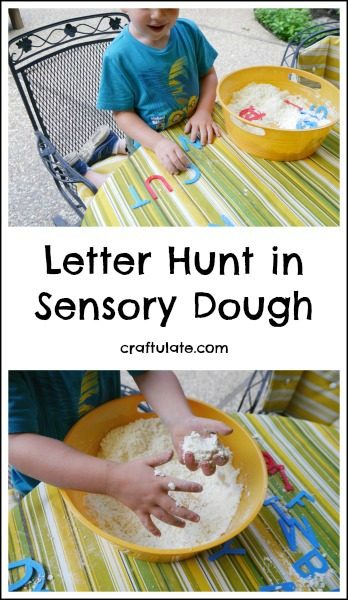 The following post contains affiliate links, which means that at no extra cost to you I can make a tiny bit of money to help support this blog. Thank you!
In a vague attempt to stop the "summer slide" I made this letter hunt for my son. He loved it!
To make the sensory dough, I mixed together 3½ cups of cornstarch and 1¼ cups of hair conditioner in a large container. It smells as amazing as whichever conditioner you use!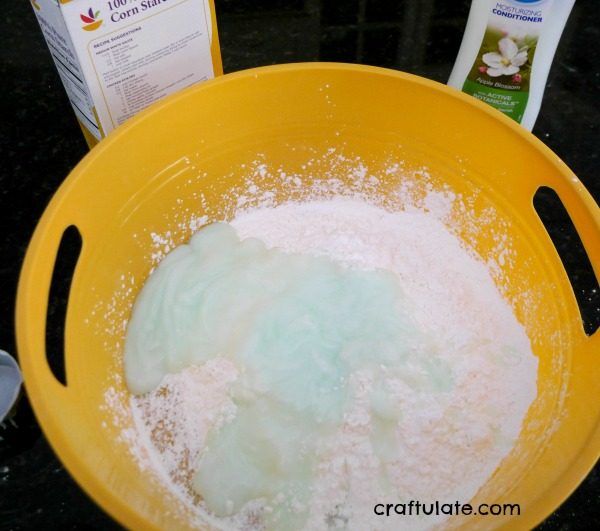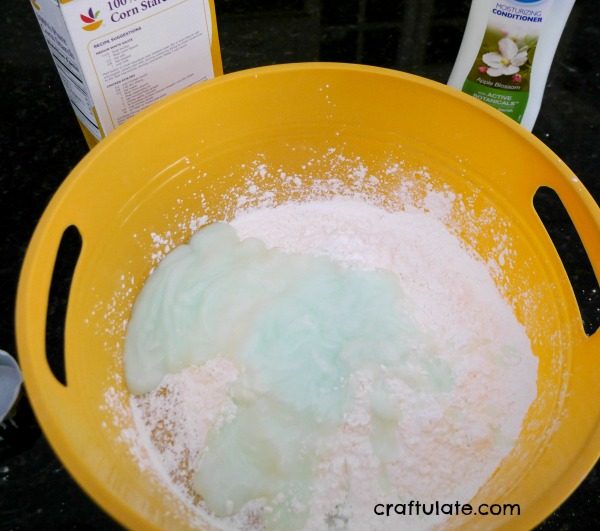 You could also add food dye to the dough, like I did with the Apple Sensory Dough last fall, but I decided to leave it the natural color this time. The conditioner gave it a light green look anyway.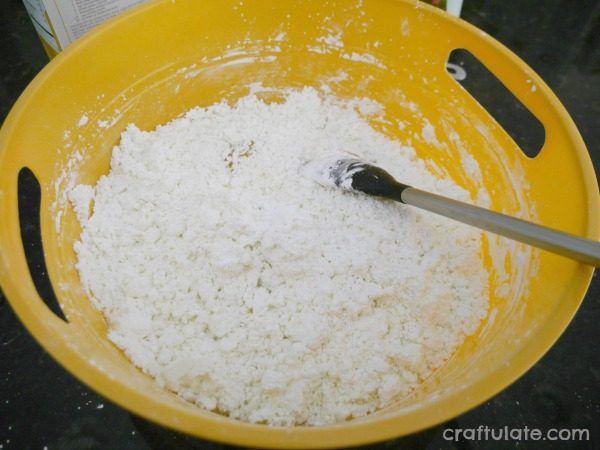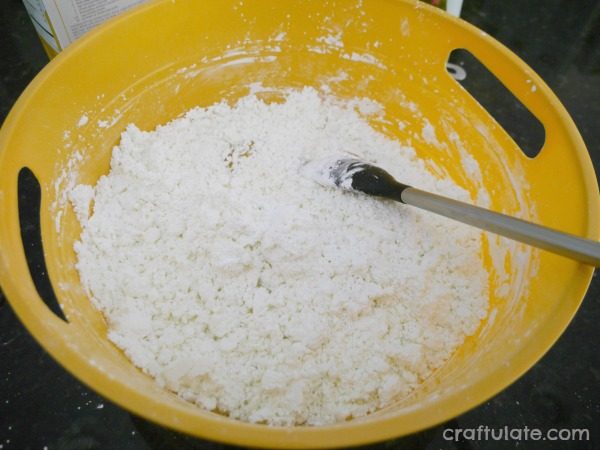 I have had these tactile letters from Learning Resources for a while now, but if you don't have these then you could use any plastic or foam letters. I hid a selection of letters in the dough, making sure all the vowels were there and the correct letters to spell his name (which I suspected he would try first!).
We did the activity outside for easy clean up. Because yes, there were some spills, so I just hosed everything off after he had finished. My son had a great time discovering the letters and starting to make sight words. AND his name!
For a while he just played with the letters. He made lots of different words – I was impressed!
Then he moved onto just playing with the sensory dough! If he squidged it in his hand it held together, but would also easily crumble. Quite fascinating!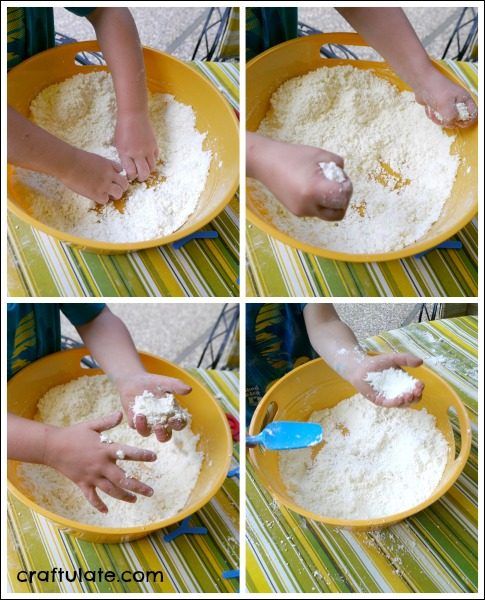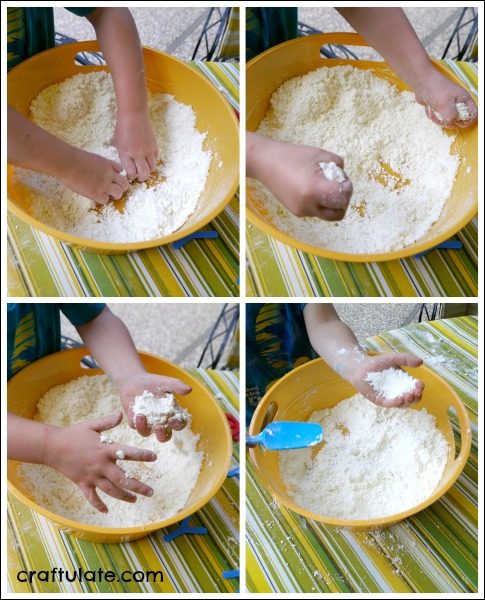 This activity was a complete success, and I am sure that it will be repeated!
[bctt tweet="Letter Hunt in Sensory Dough #playrecipes #earlyliteracy" username="craftulate"]