This pizza play dough really smells very realistic! Kids will love assembling their own pretend pizza.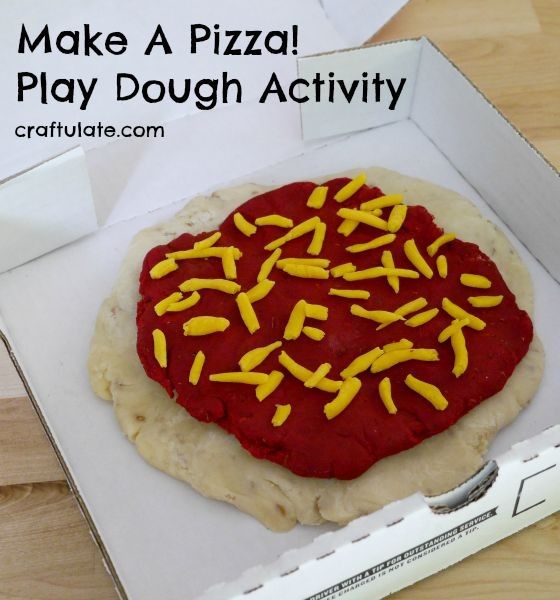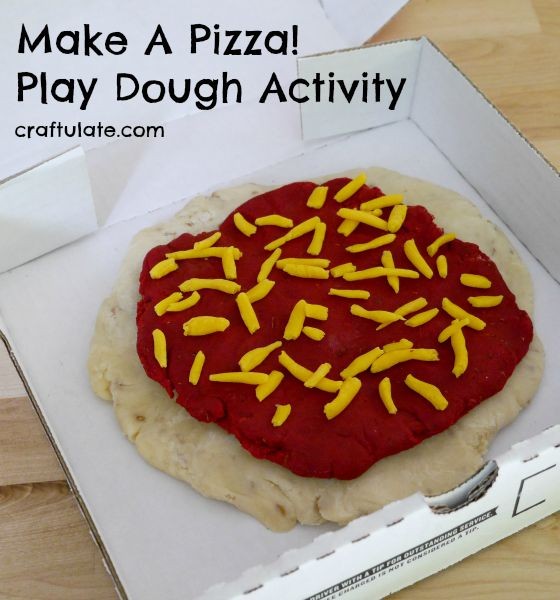 The following post contains affiliate links, which means that at no extra cost to you I can make a tiny bit of money to help support this blog. Thank you!
I love thinking "outside the box" when it comes to play dough. This time, however, I thought inside the box – a pizza box! This activity had various components, so I have listed them below. They are the same basic recipe, and instructions and video on how to make it can be found here.
Pizza dough play dough recipe
1 cup flour
1 cup water
¼ cup salt
2 tsp cream of tartar
1-2 tbs grains (I used bulghar wheat), optional
1 drop yellow food dye
Tomato sauce play dough recipe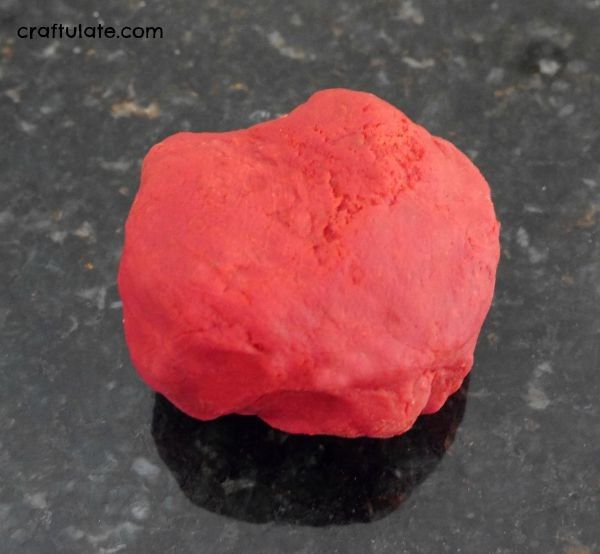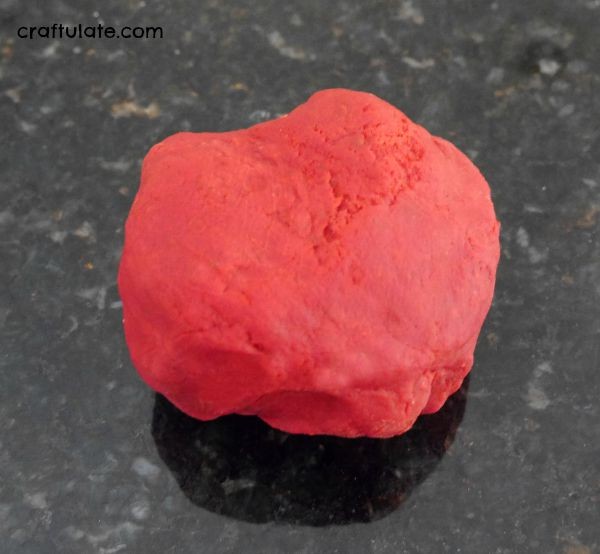 *Keep mixing in more food dye until you have red dough, not pink. I probably used about 3 tablespoons!
Cheese play dough recipe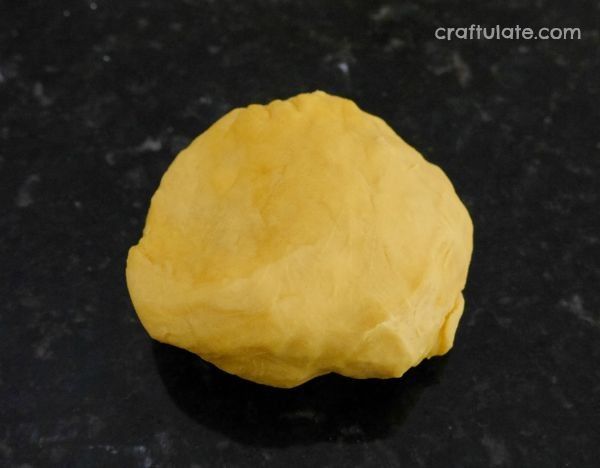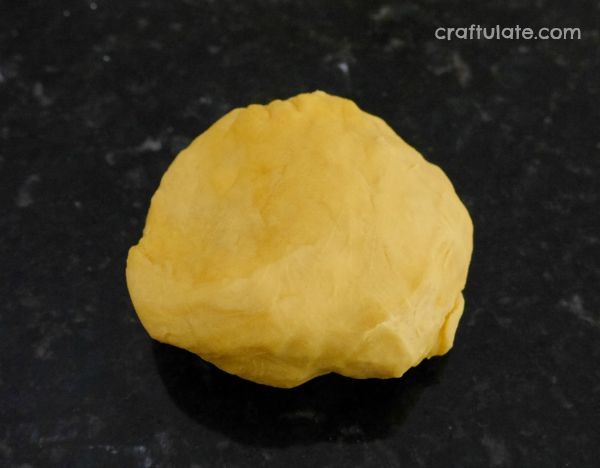 When all three doughs have been made, you can either challenge your child to make a pizza, or make a pizza first and let your child play with it. I saved a clean pizza box to serve up this play dough pizza to my son! The "cheese" was made by rolling small sausages of play dough (an essential play dough skill!) then cutting it into small pieces.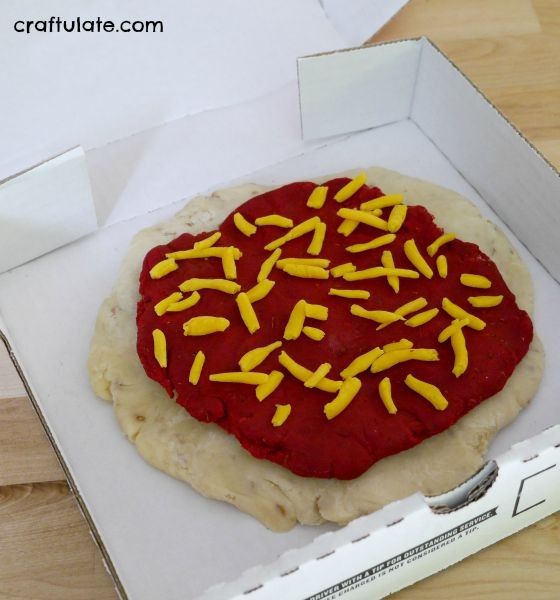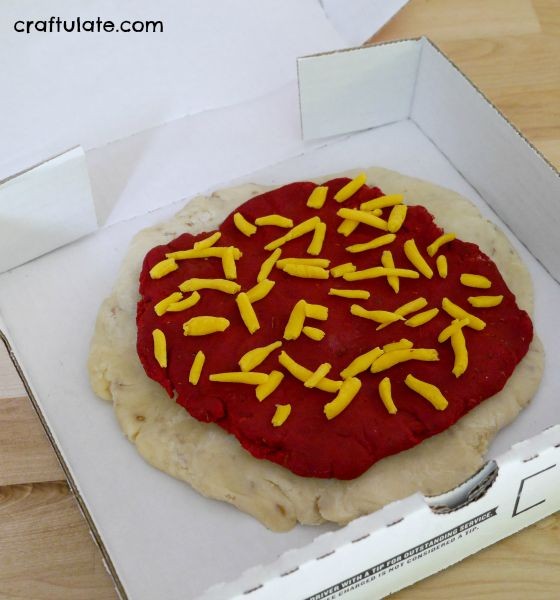 He thought it was so funny!
We used a play dough knife to cut a pizza slice and he pretended to eat it. Then I deconstructed the whole pizza for him so that he could make his own version. He used his Curious Chef rolling pin to roll out the pizza dough base and the tomato sauce.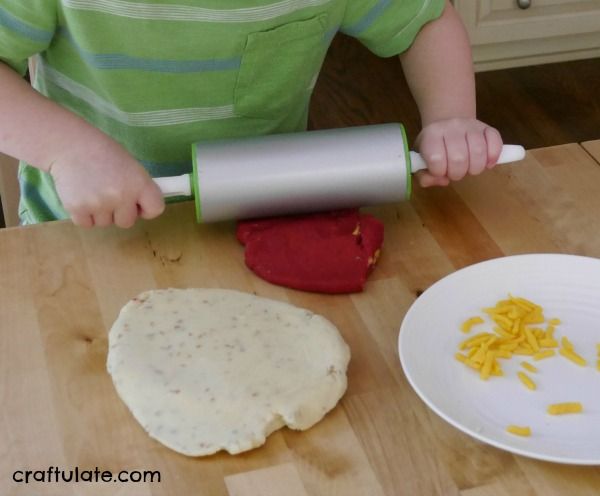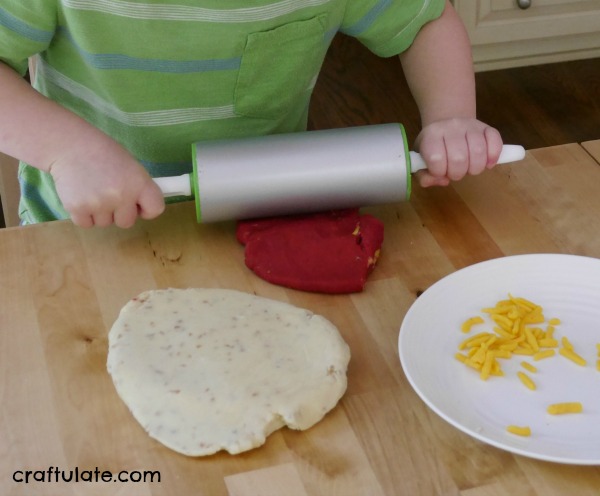 Then he sprinkled on the pretend cheese. Next time I'll remember to ask him to make his own shredded cheese!
Ta-da!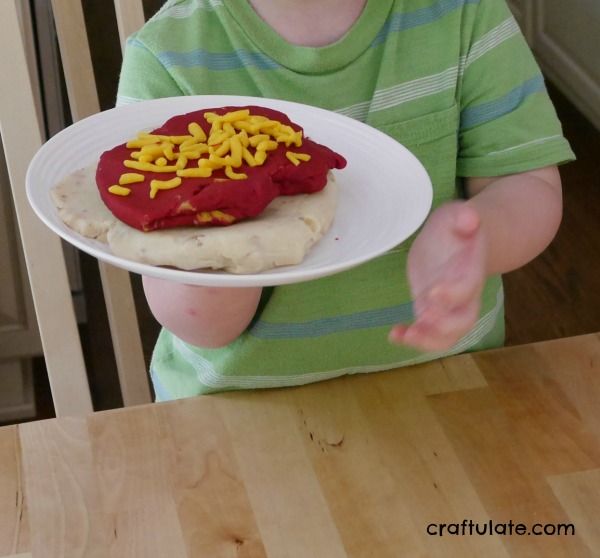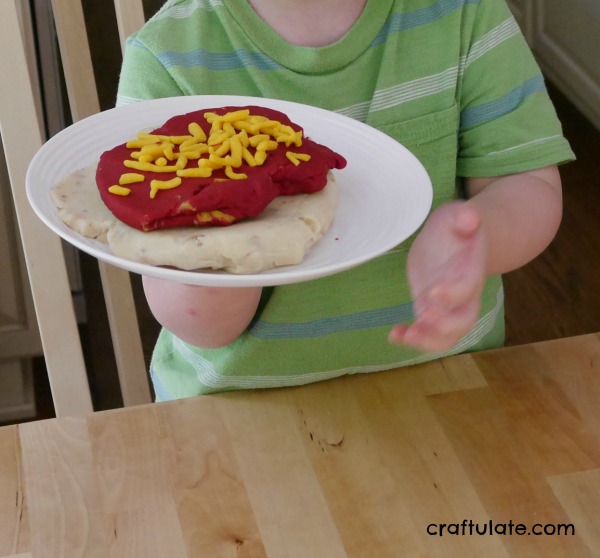 It occurred to me afterwards that I could have made all kinds of toppings for the pizza. Which toppings would your kids enjoy adding?