This lily stamen paint is a fun way to use natural color to make a homemade play recipe!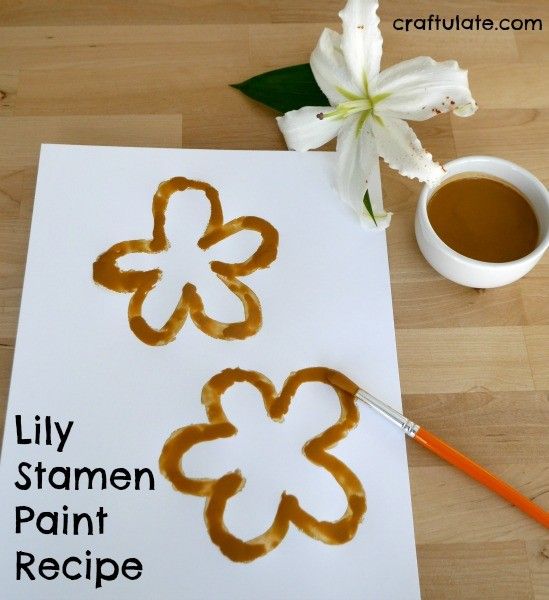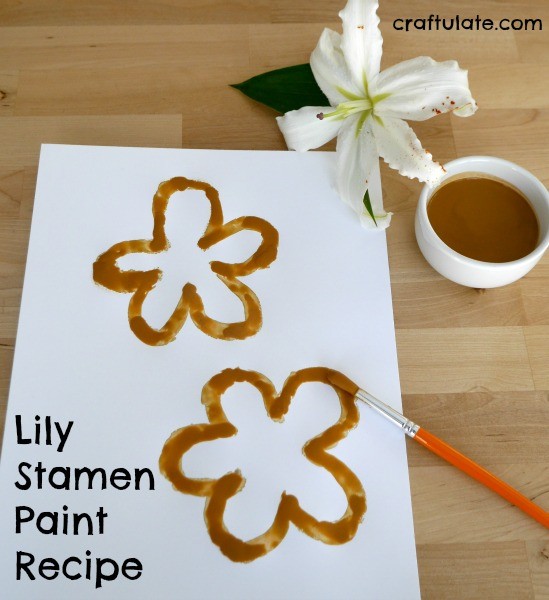 The following post contains affiliate links, which means that at no extra cost to you I can make a tiny bit of money to help support this blog. Thank you!
I was lucky enough to receive some wonderful flowers from my husband recently, marking the anniversary of the day we first met, TEN years ago! I held on to the flowers as long as I could, until only some of the lilies were left.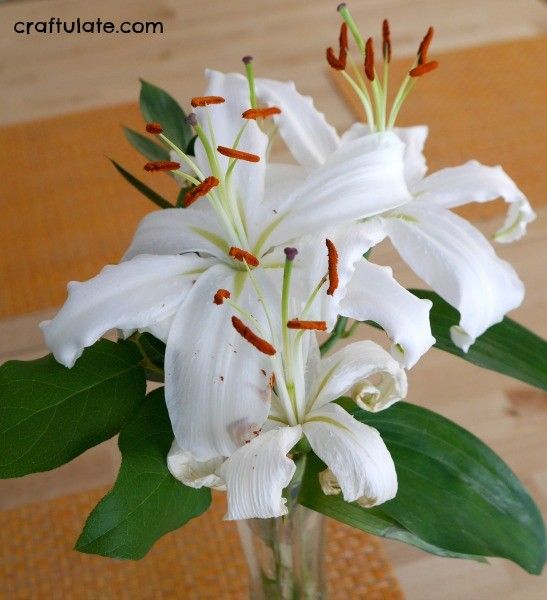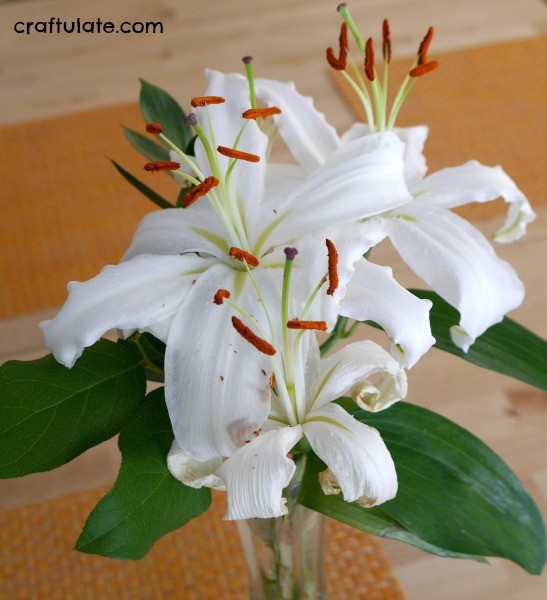 As the stamens dropped their highly-staining powder, I thought I would use it to my advantage and see if I could make homemade paint with this natural dye.
Note: I have only tried this recipe with one variety of lily – different varieties may give different results!
I snipped off the stamens from about four flowers and put them in a saucepan with half a cup of water.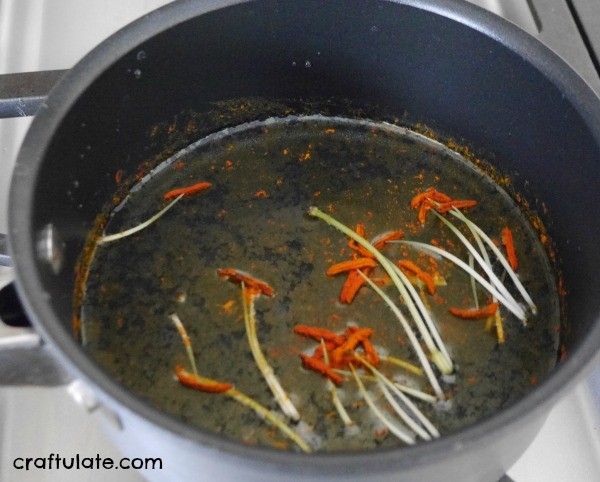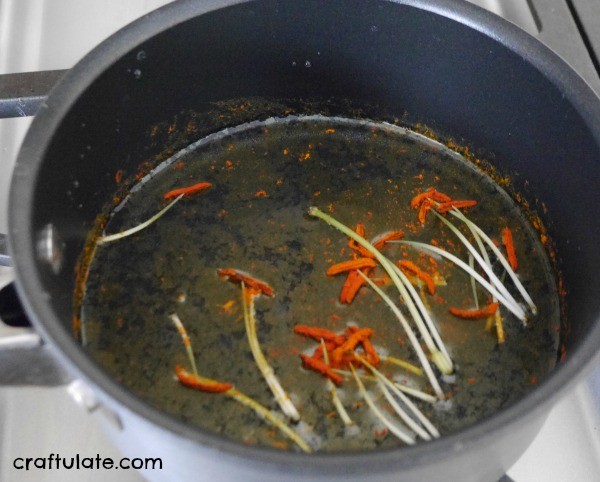 Then I simmered the mixture gently for five minutes.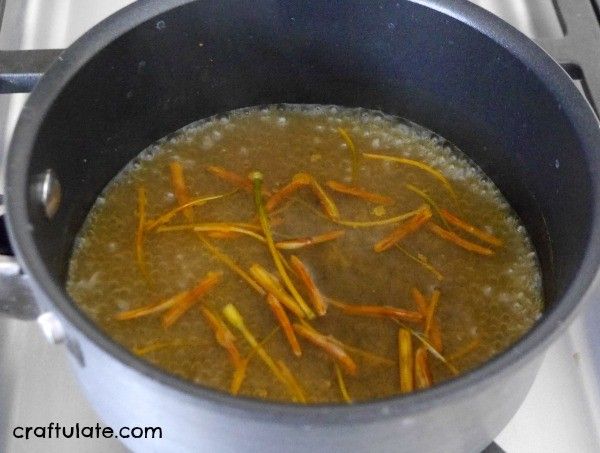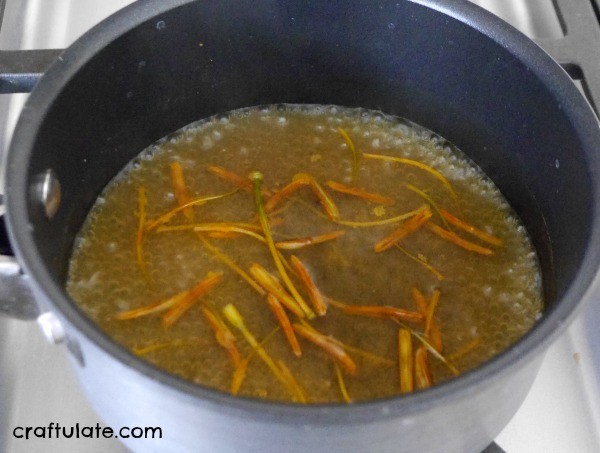 I turned off the heat and let it steep for another five minutes, before straining out the stamens with a fine sieve. To the reserved water (which is now orangey-brown), I added cornstarch to thicken it and make it into paint.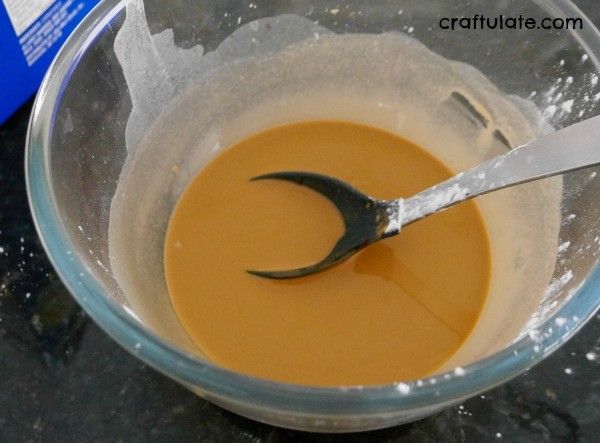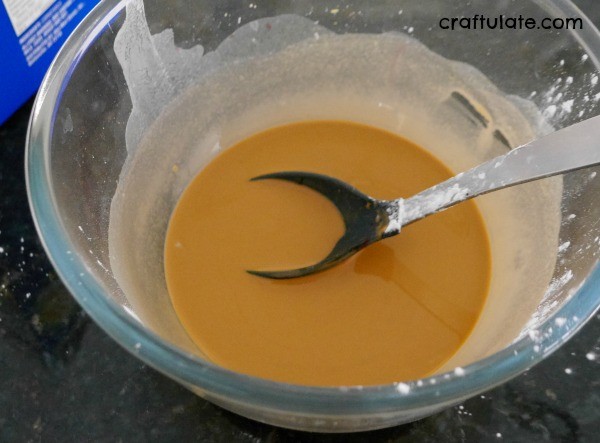 Be careful not to add too much otherwise you'll be painting with oobleck! I probably added around one third of a cup but you may want to just add a tablespoon at a time as your water may have reduced more or less than mine when simmering. A rough guide is equal parts water and cornstarch.
Note: The natural dye from the stamens may stain clothes, surfaces or anything else it touches – please take precautions!
Then it is time to get painting! There is a very faint scent to the paint – if you wanted more of a sensory experience you could always add a drop of essential oil or rose water to the mixture!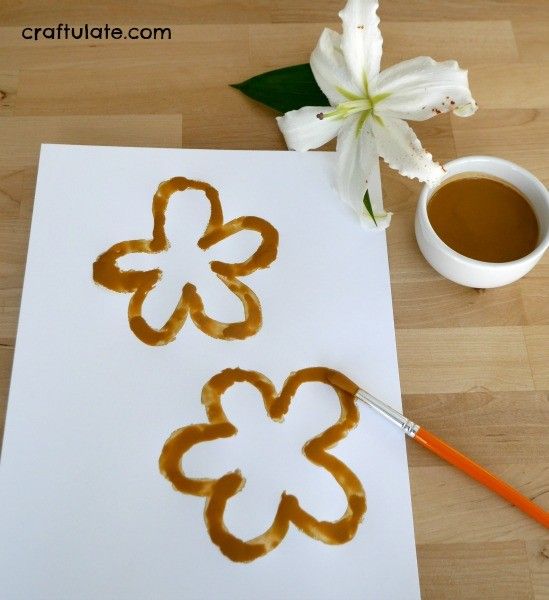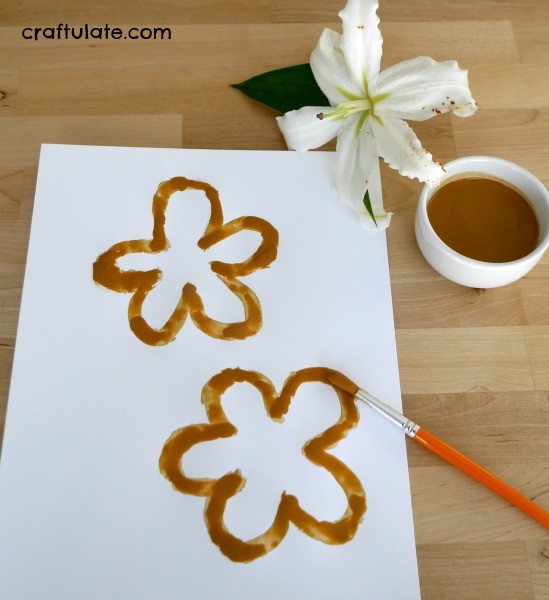 [bctt tweet="Make homemade paint from lily stamens, water and cornstarch!"]