Kids will love making these glitter fireworks in red, silver and blue! Perfect for celebrating the Fourth of July!!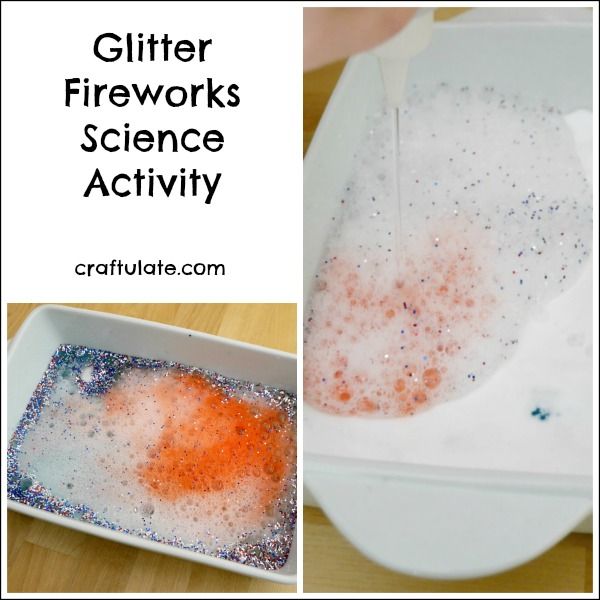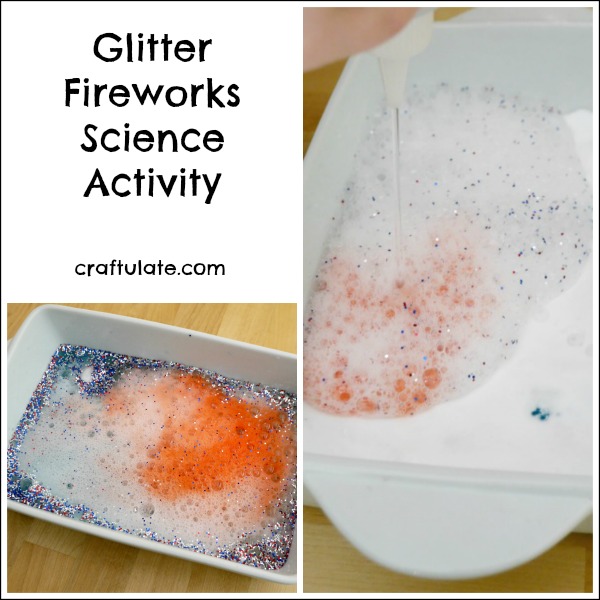 The following post contains affiliate links, which means that at no extra cost to you I can make a tiny bit of money to help support this blog. Thank you!
I recently received some red, silver and blue loose glitter from our friends at craftprojectideas.com (check out their site redesign!!) and I really wanted to do something for 4th of July. I remembered that we used glitter in our Sparkle Science Fun activity a few years ago – a classic baking soda and vinegar experiment that never fails to excite the kids! I thought we could make a patriotic version with the glitter and it would look a little like exploding fireworks!
I dropped little dots of red and blue food dye in the base of a white baking dish.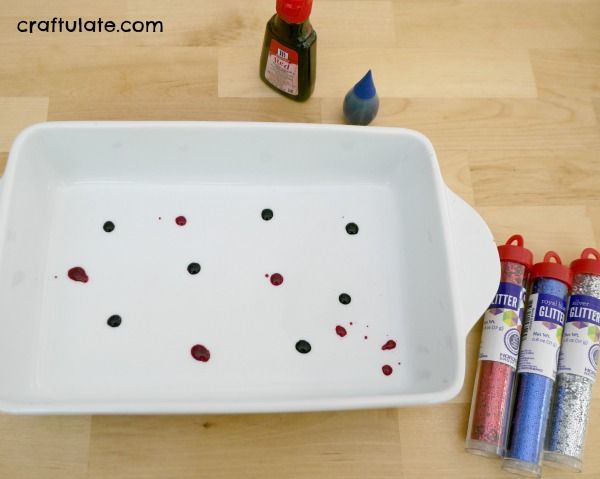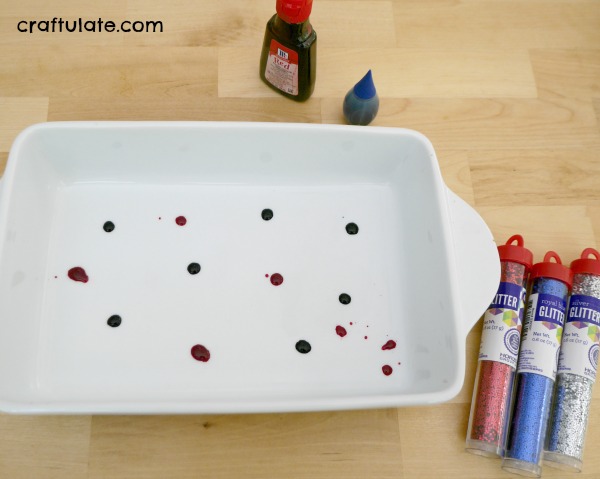 Then I sprinkled the base with the glitter.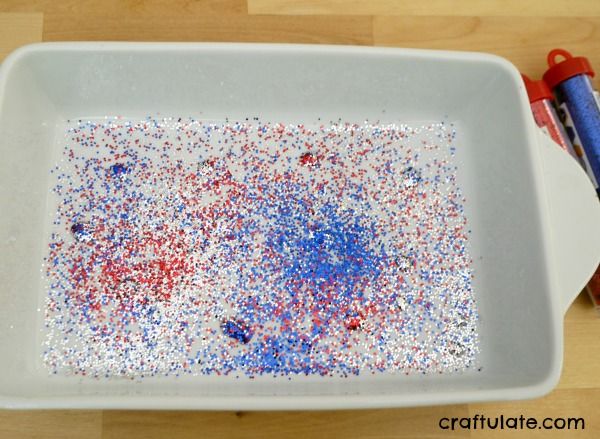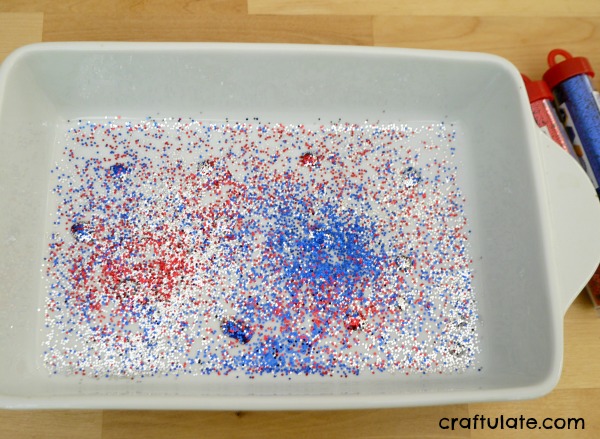 I covered everything with a layer of baking soda, and poured some vinegar into a squeeze bottle.
My son squeezed the vinegar over and the baking soda erupted – at first it was white but then the colors popped through – and the glitter!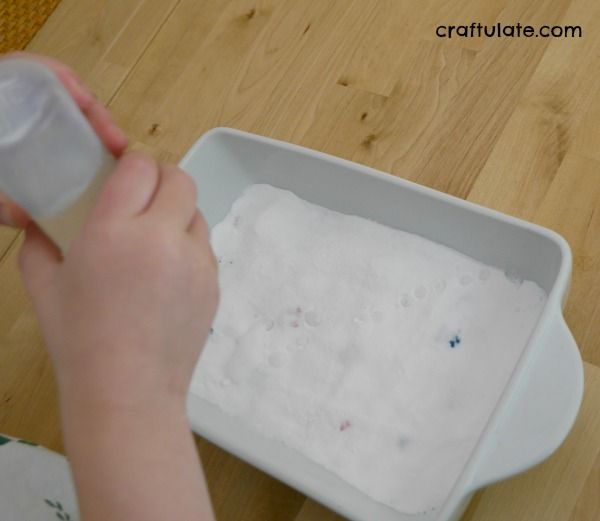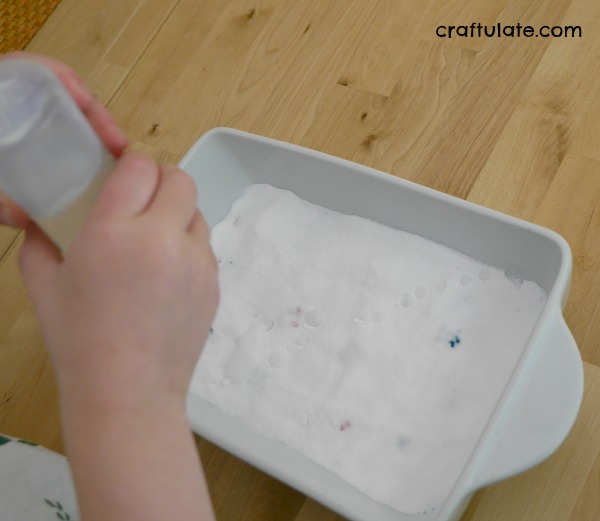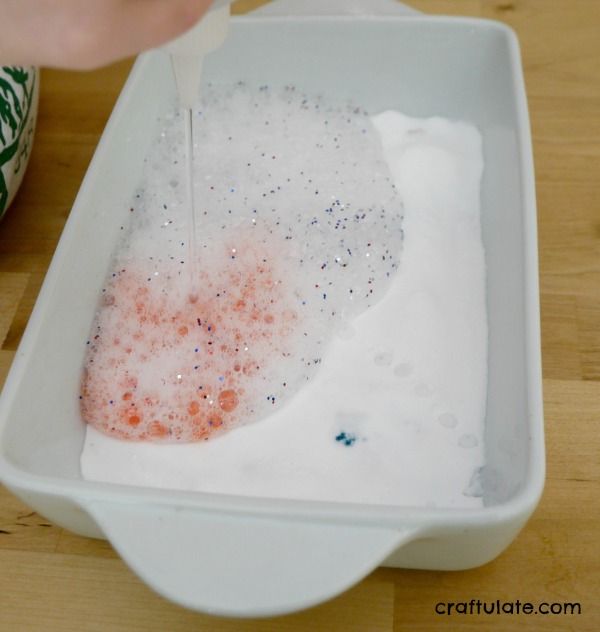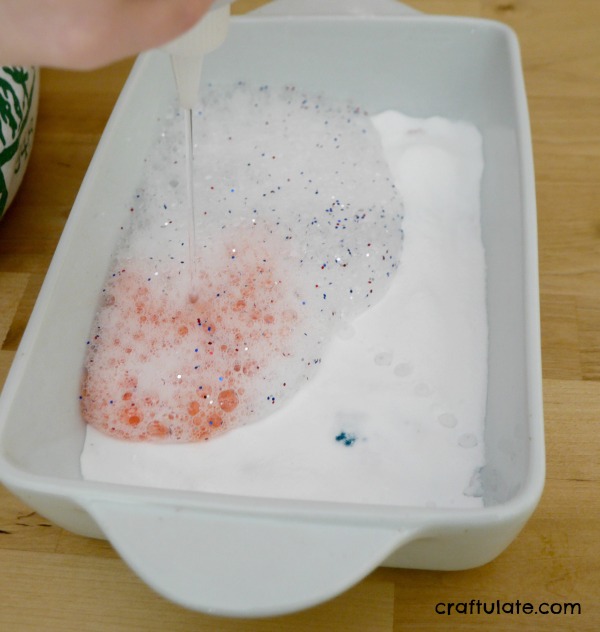 Lots of glitter!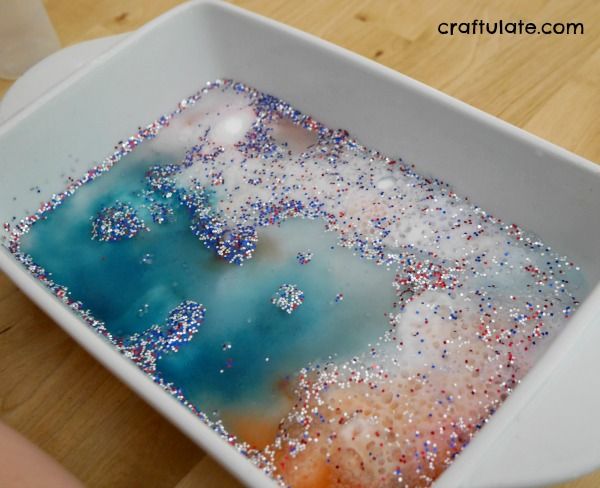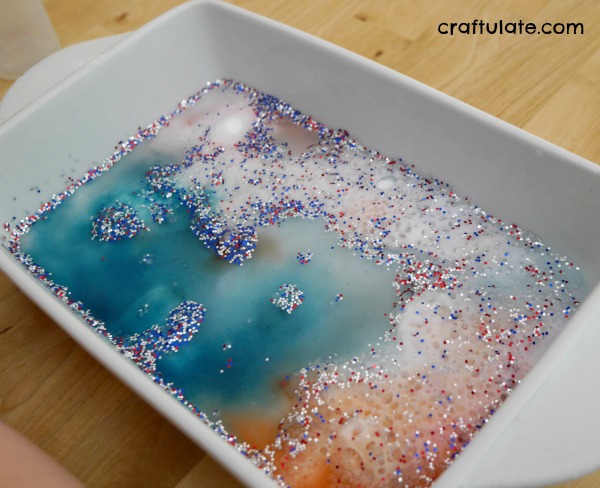 We added more vinegar and got more glitter fireworks!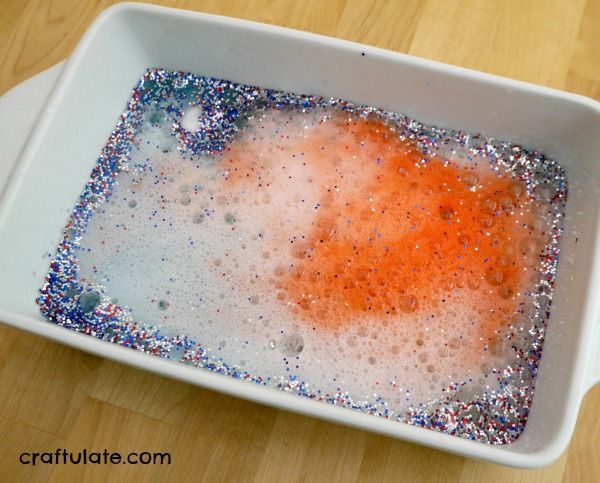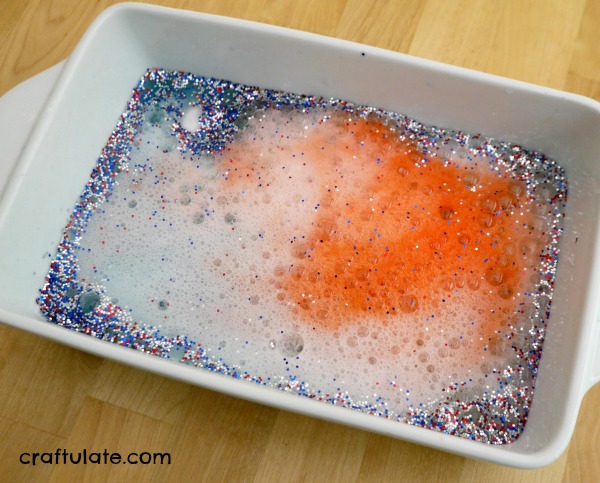 It was all over rather quickly but luckily I had quite a lot of baking soda and vinegar on hand for repeated fun!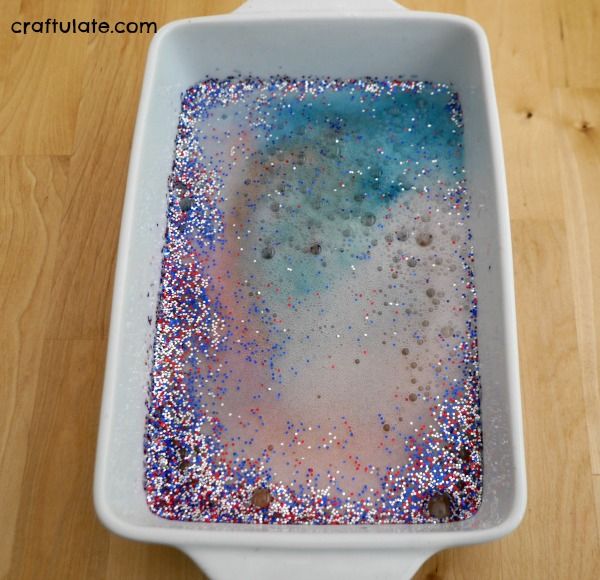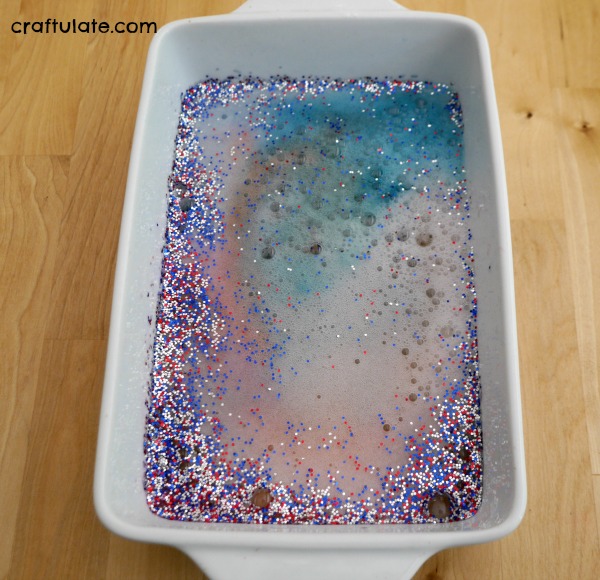 [bctt tweet="Glitter Fireworks Science Activity – red white and blue!!! #glitter #kidsactivities" username="craftulate"]
Inspired by Life Over Cs