This busy bag is the perfect activity to accompany the book Bear Sees Colors.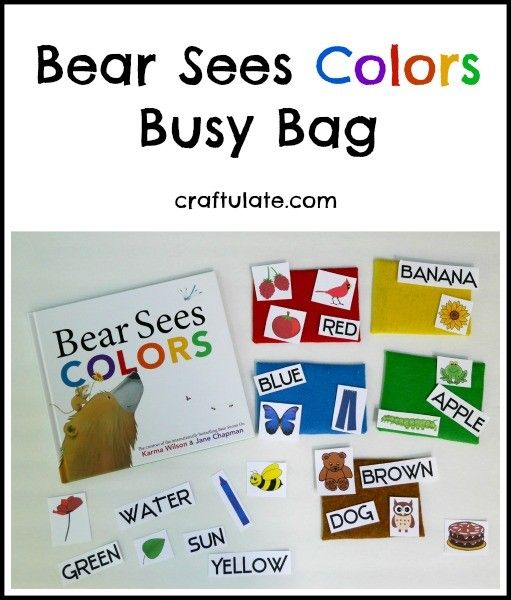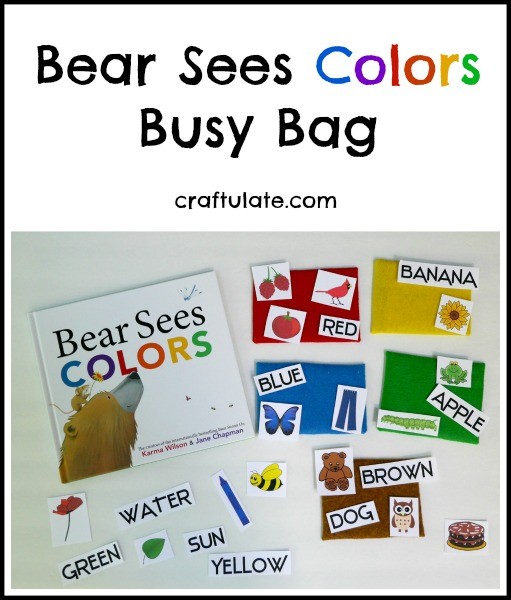 The following post contains affiliate links, which means that at no extra cost to you I can make a tiny bit of money to help support this blog. Thank you!
My son and I were introduced to Bear Sees Colors by Karma Wilson and Jane Chapman as part of the Book Club Play Dates monthly series. It's a really lovely story about a bear who sees different colours all around him with the help of his animal friends.


I decided to make a busy bag for my son based around the book. I put together a collection of images inspired by the book in blue, red, yellow, green and brown. I found the images from
Clker.com
which is an amazing free resource that I use all the time! I then realized that using just images would make it too easy, so I also added the names of the colours (in black font) and also changed a few of the images for words that F might know.
I glued some matching colored felt to small pieces of cardboard to make individual boards for the busy bag. Note – make them bigger than I did!!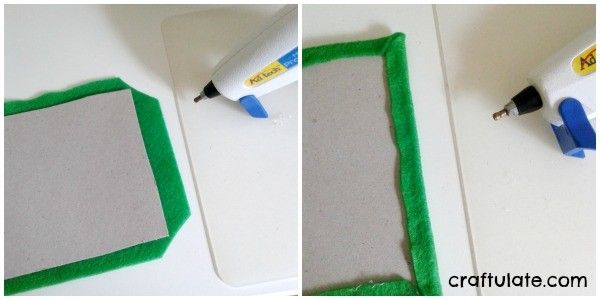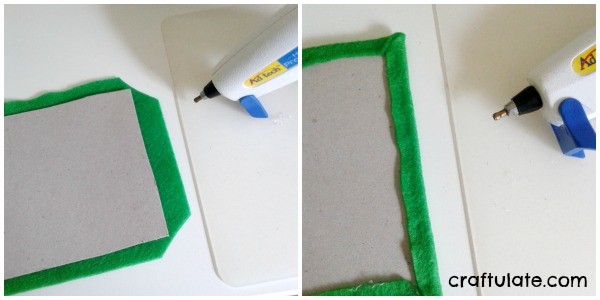 I printed all the words and images onto white card. At this point you could laminate the images and text for better durability but I was too eager to see how he played with them! I decided that the images would have to be sticky, so I cut each one out then attached tiny bits of sticky Velcro to the back of each image.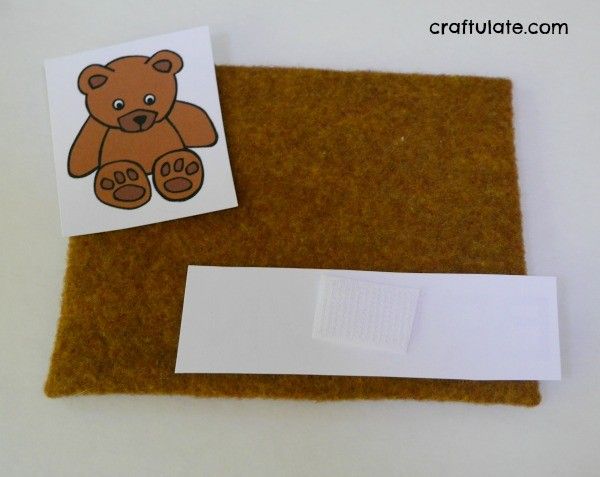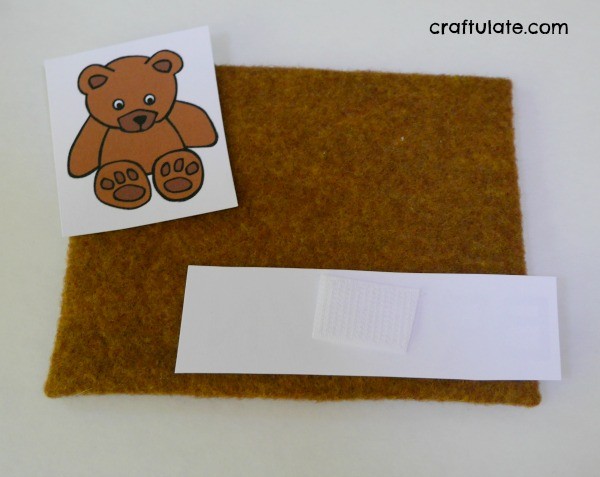 My son is such a busy bag expert now that as soon as he sees a little baggie full of fun-looking things he knows it's for him! So we spread it all out on the table and he immediately started matching things up.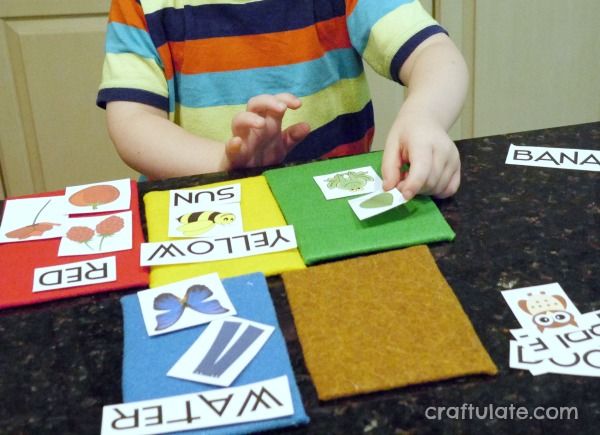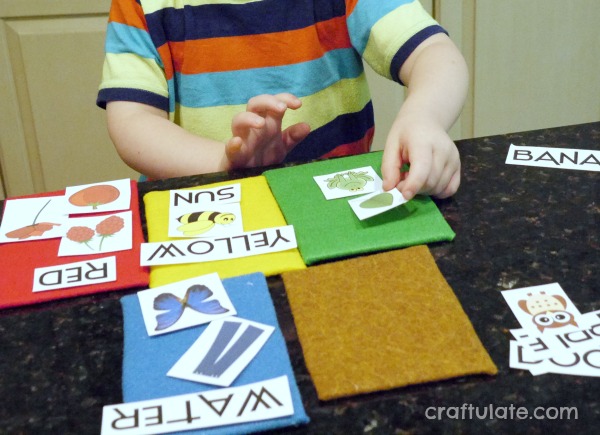 He did SO well on his colour words – getting them all right. I didn't know that he knew them! He did the other words too, with the exception of "water" (which actually might be due to the font I chose) and "banana" which I bet he would have worked out in the end as it is one of his favourite funny words! I was SO glad that I included the words as well as images, though.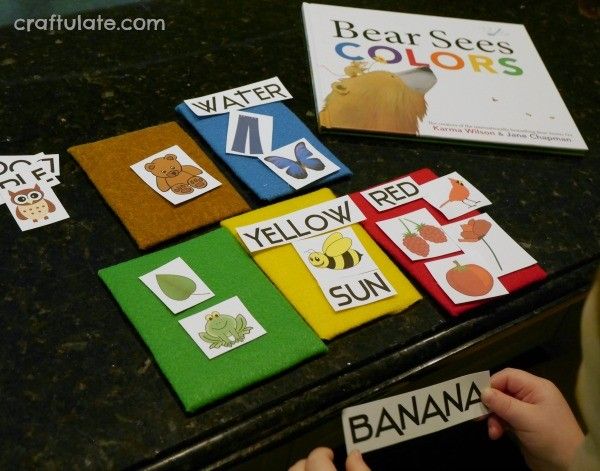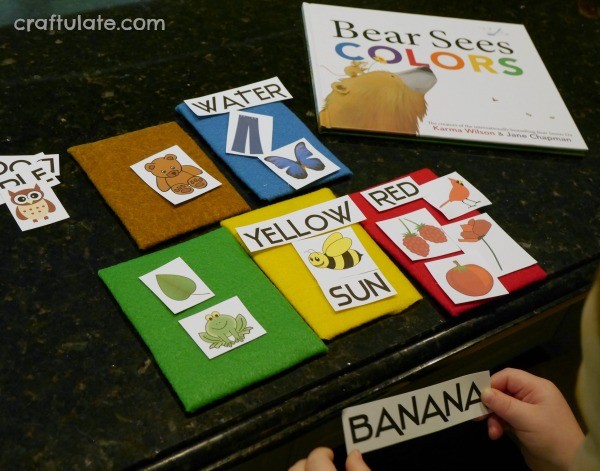 He was very pleased when he had matched up all the words and images! This activity would be very easy to tailor-make for your child, depending on their ability and comprehension. And it was a reminder to me to keep working on my son's reading as he's doing fantastically right now!
[bctt tweet="A fun activity to go with the book Bear Sees Colors!"]
If you love this book as much as we do, then check out the other Book Club Play Date activity ideas from my co-hosts!