If you're traveling by car any time soon you AND your kids will appreciate these road trip I-Spy printables!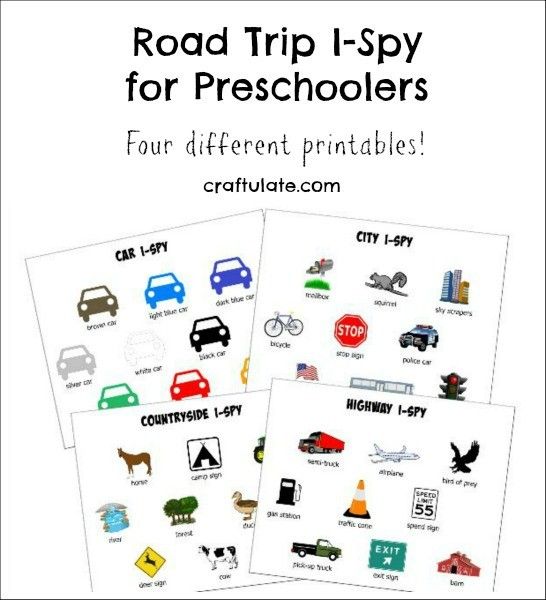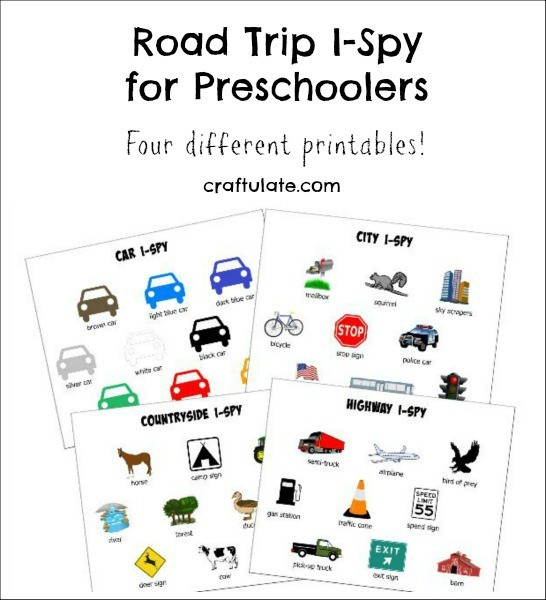 The following post contains affiliate links, which means that at no extra cost to you I can make a tiny bit of money to help support this blog. Thank you!
At the end of the summer my son and I joined some friends on a last minute road trip. I felt quite daunted by the four hour journey each way, and quickly printed off some I-spy type games that I found online. But when my son started trying to play the game, I found that there were two basic problems: either they were too complicated for him (specific road signs, or "man wearing a hat"), or that the game didn't suit the area we were driving.
Our journey mainly comprised highways and country roads – so we really didn't see many traffic signals, school buses etc. I decided that what he needed was a separate game for each area that we would drive through: city, highway, countryside. And then for good measure I made up a coloured car I-Spy game that could be played anywhere.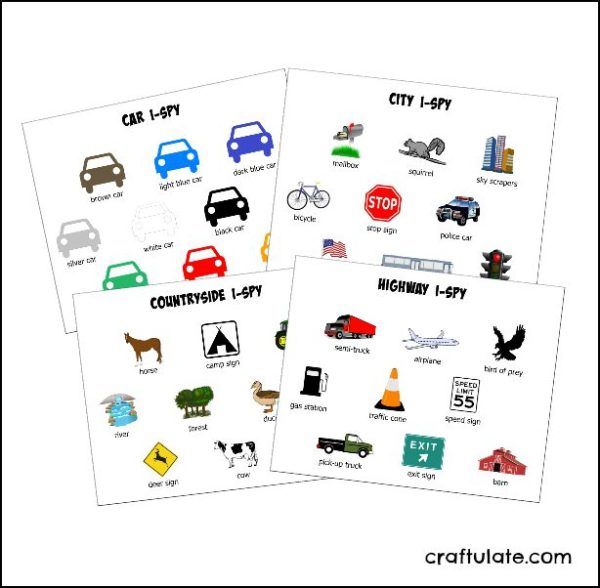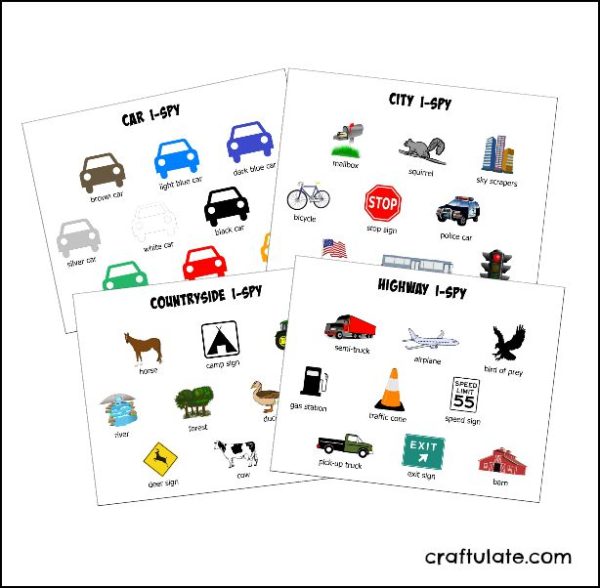 These four printables can be found in my Craftulate. Print them onto white card and hand them over to the kids! However, if you think you'd like to use them more than once, I'd recommend laminating them first – remember there is usually a return trip involved and if you have more than one child they may each want a turn.
The laminated games work with marker pens or crayons – and a quick babywipe (which we *always* have in the car!) removed the marks for repeated play. I prefer to give my son crayons for a road trip as they have less capacity for mess!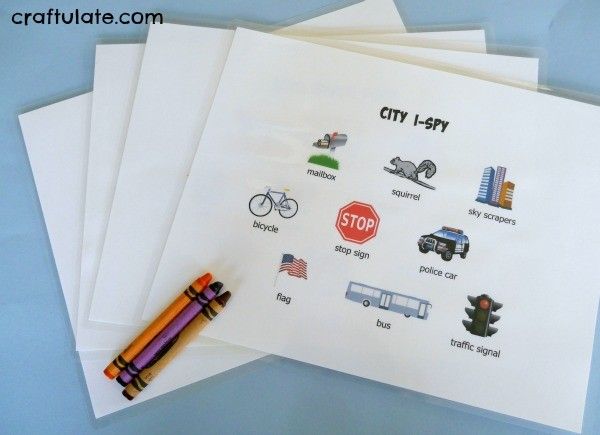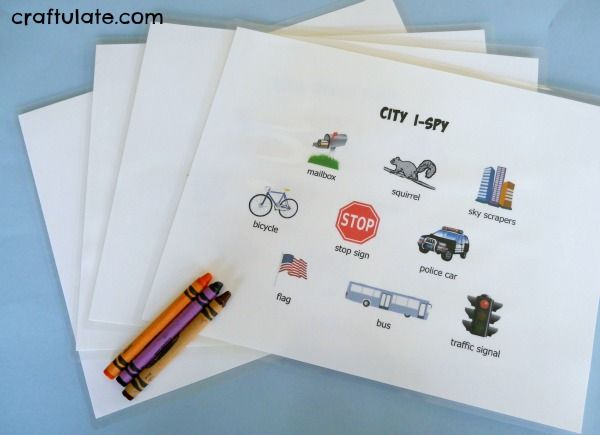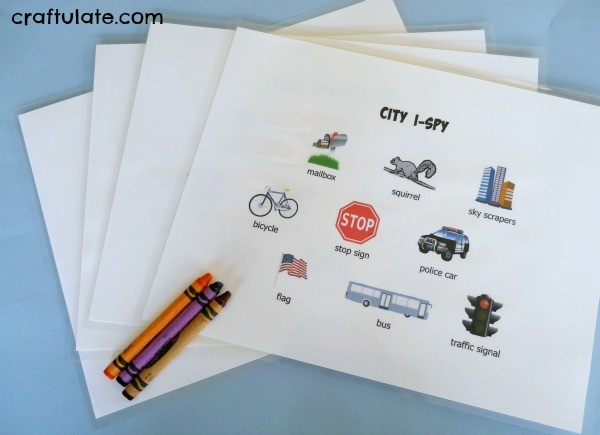 To keep everything together you could attach a small bag to the printables with a clip to hold the crayons.
[bctt tweet="Download some I-Spy printables for your next #roadtrip with your #preschooler!"]