Here are some great ideas for fast growing seeds – perfect for kids!
First:  Get Your Supplies!
[amazon box="B01GUOOHQW, B000E7MTUI, B0011FSJ42, B0016ZN668, " template="table"]
Next:  Get to Work!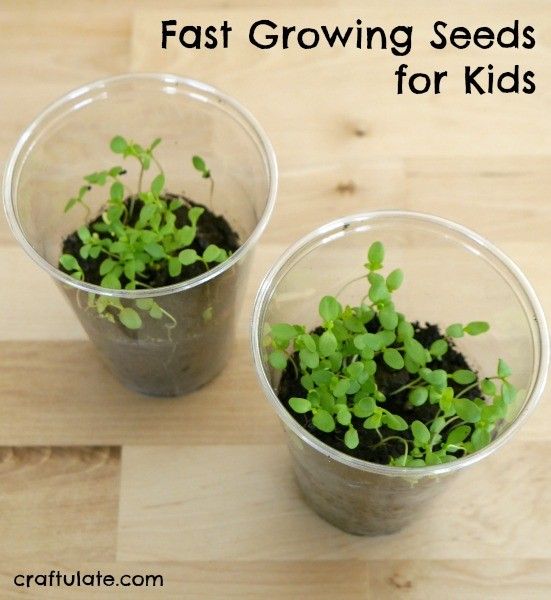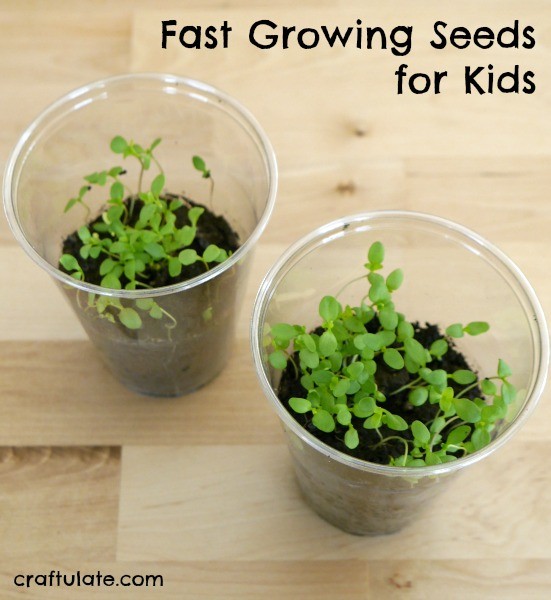 Whether you are introducing your kids to gardening, or making crafts or science projects that involve growing seeds – it can often be beneficial to use seeds that sprout quickly! I did some research and tried out various options. One of our favorite ways to plant seeds is in plastic cups. Cheap, transportable (great for classrooms!) but also you can actually see the roots forming!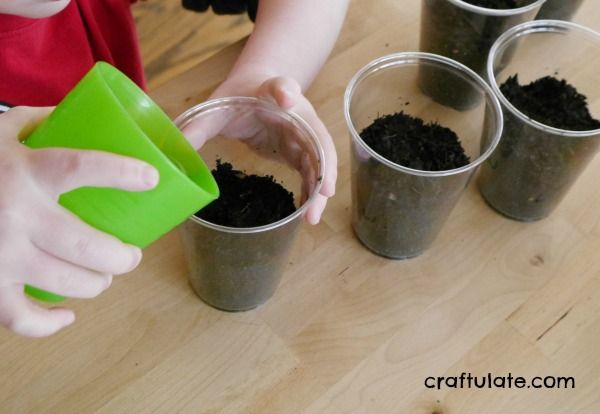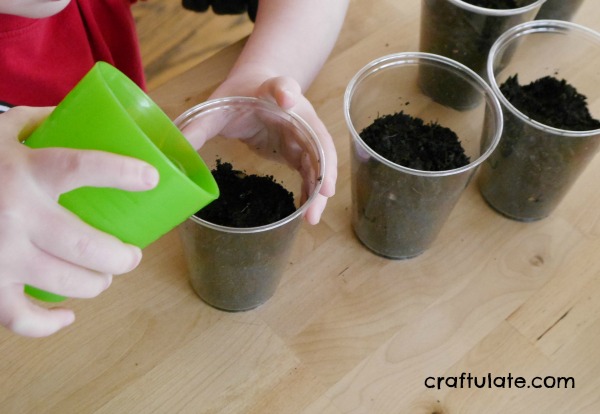 Vegetables and Herbs:
Radishes, lettuce, basil and salad cress (more common in the UK than in the US!)
We planted radish and basil seeds and grew them inside. The radishes were SUPER fast, sprouting in just three days. This photo was taken after six days: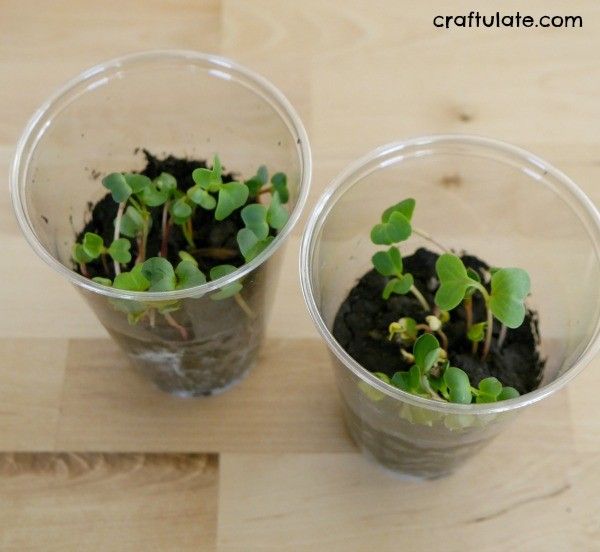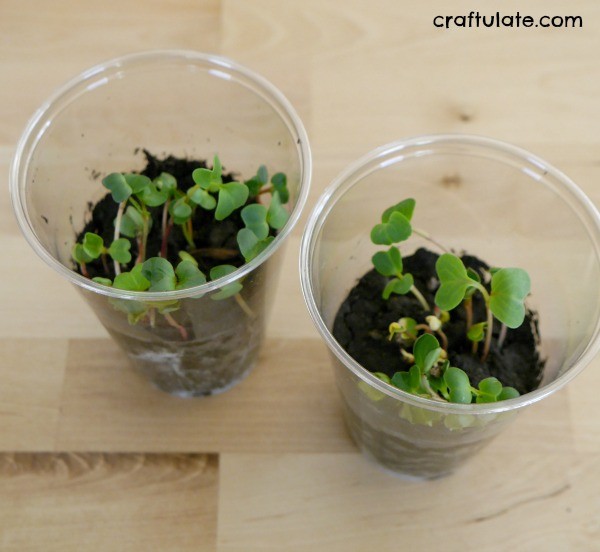 The basil took a little longer, this was after two weeks: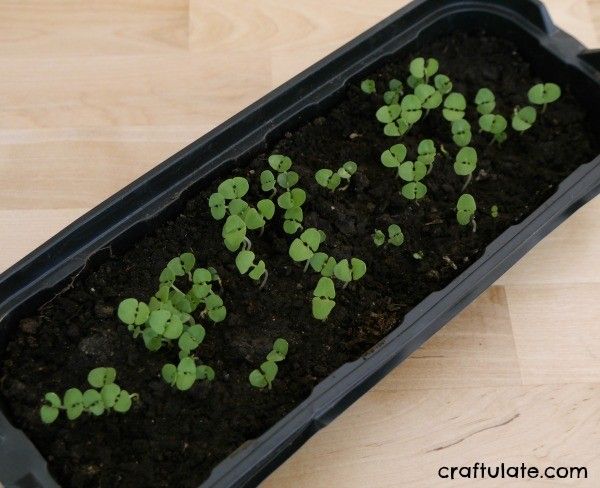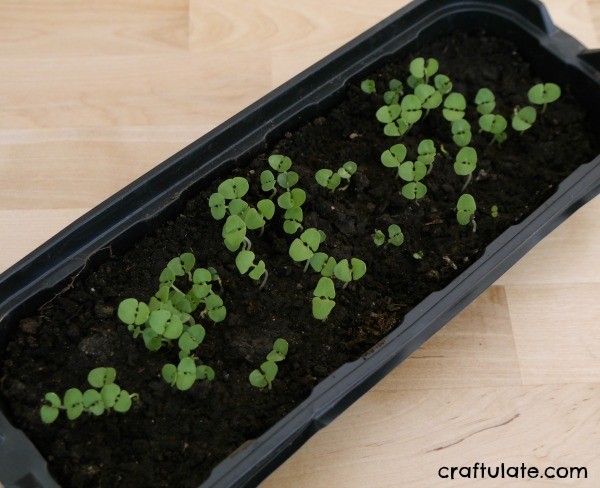 Annual flowers:
Sweet alyssum, celosia, cornflower or bachelor button, marigold, cosmos, zinnias, sunflowers, morning glories and nasturtiums.
We planted some sunflower seeds outside but they didn't sprout for two weeks – although we did have a couple of unexpected cold days during that time that may have delayed them.
Perennial flowers:
Dianthus, black-eyed Susan, Sweet William, blackberry lily, blanket flower, rose campion and gaura.
We planted some Sweet William seeds in plastic cups and although not as fast as the radish, they were fairly speedy! This photo was after  a week: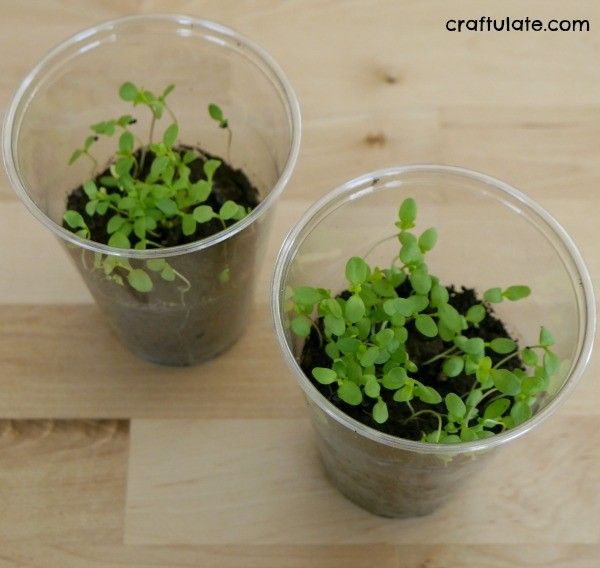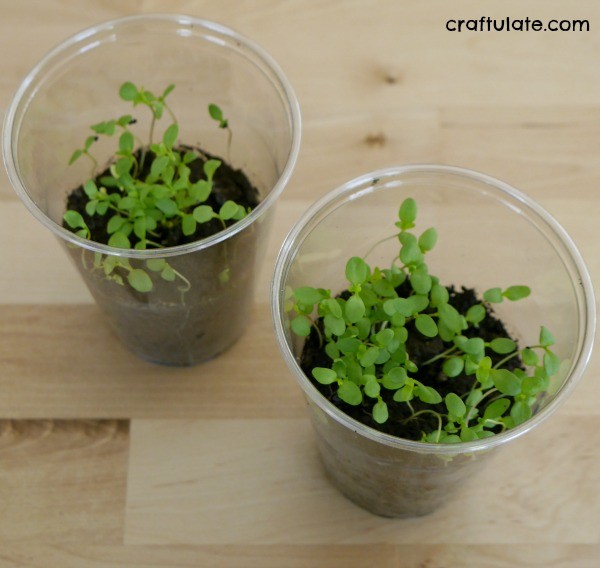 And don't forget grass! We didn't have any grass seed to try out but they are perfect for crafts like this Grass Head activity from Red Ted Art.
To increase the chance of any of these seeds growing faster – you can also try planting them in Seed Starter Mix! Or try this wildflower mix of annuals and perennials – everything you need in one bag!
Don't Forget Your Supplies!
[amazon box="B01GUOOHQW, B000E7MTUI, B0011FSJ42, B0016ZN668, " template="table"]
Sources: