Do your kids love all things robot? Then they'll love this new book, Robo-Sauce!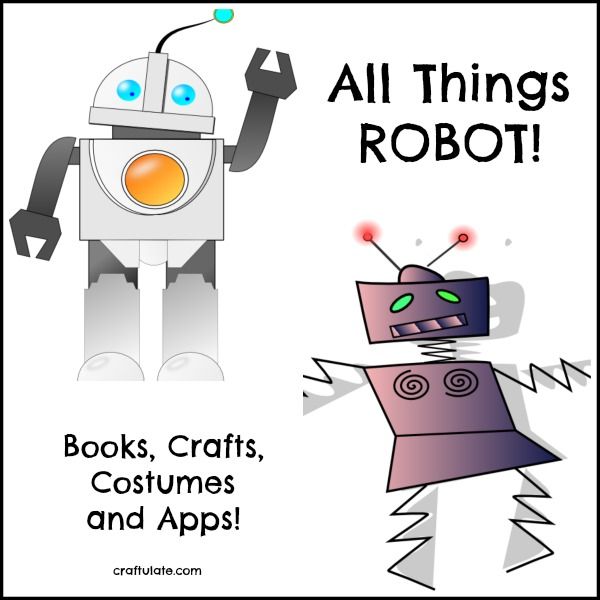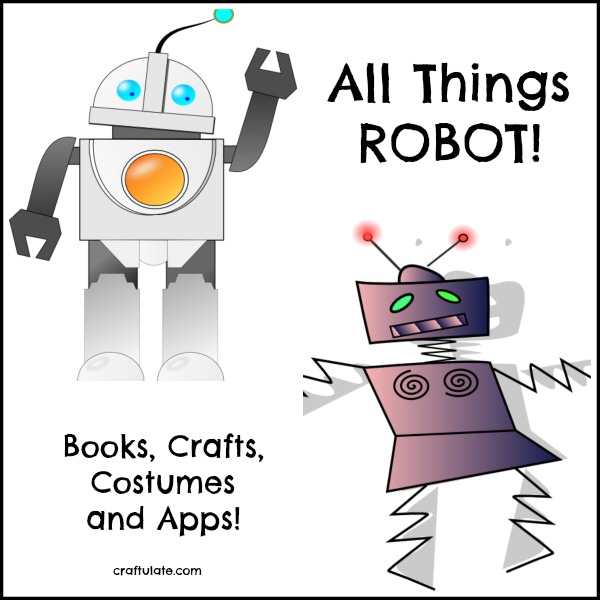 Disclosure: I was provided with this book from Penguin Kids free of charge in exchange for my fair and honest review. Please see my disclosure policy. This post contains affiliate links, which means that at no extra cost to you I can make a tiny bit of money to help support this blog. Thank you!
We were recently lucky enough to receive a copy of Robo-Sauce, and ever since my son received one of those robot claw grabber toys a few months ago, he's been robot-obsessed! So this book was perfect for him.


Now this is no ordinary robot book. It's no ordinary book, period! The story is about a boy (and his dog) pretending to be a robot. But things aren't roboty enough for them, so they concoct some Robo-Sauce to turn them into proper robots. Unfortunately when they then try and take the Robo-Antitdoto it doesn't work, and turns EVERYTHING into robots. Even the very book you are holding.
Yeah right, you say. But with some very clever printing and creativity, a fold out flap becomes the new cover for the book, you flip it over and you get a whole new book! I had to try this several times for myself first! It's completely brilliant!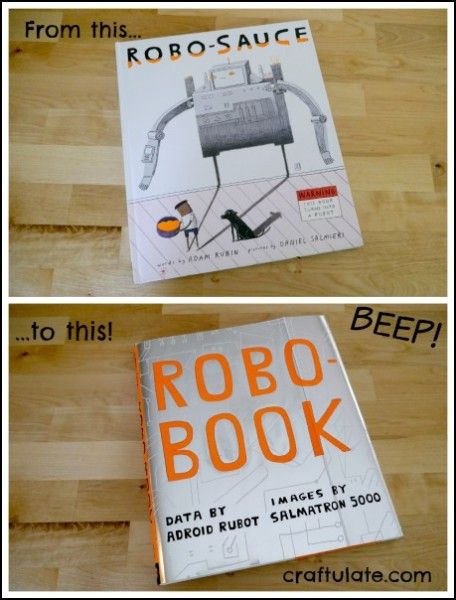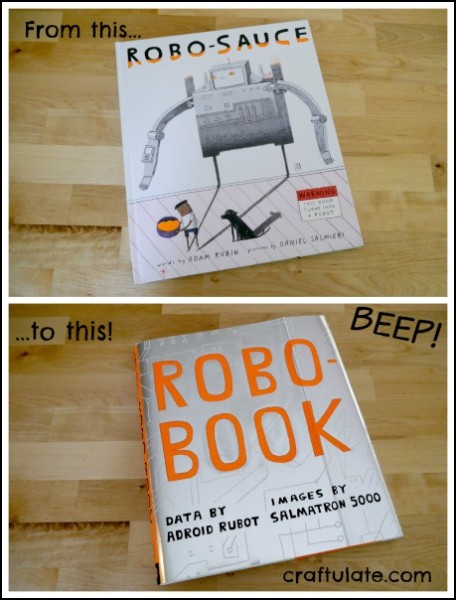 Our friends over at Sunny Day Family even made a printable Robo-Sauce snack pack wrap to go with this book – you've got to see it! And Kids Creative Chaos made some Robo-Sauce from leftover Halloween candy. BEEP!
To celebrate all things robot, here's a selection of robot-themed books, crafts, activities, costumes and apps!
Robot Books
Obviously we'll start the list with Robo-Sauce! But there are other books that you might like to add to your collection. Here are our faves:
National Geographic Readers: Robots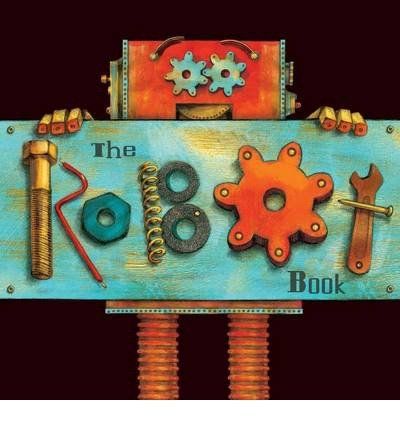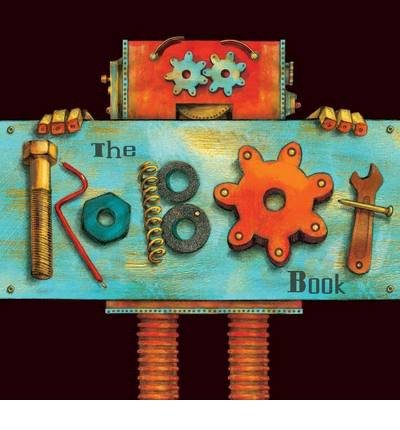 *A quick mention about The Robot Book by Heather Brown. Be sure to get the hardback (not board book) as it has moving parts!
Robot Costumes
With Halloween approaching, your robot-loving kids may well have set their heart on a robot costume!
Make your own!
DIY Space Robot Costume from Small & Friendly
Kid-Made Robot Costume from Danya Banya
Coolest Robot Costume Ever from Paging Fun Mums
Buy it!
Rosalie The Robot for Toddlers
Robot Crafts
Guess what?!? We love crafts! Whether it's from items found from around the home or from a kit, your kids will have such fun with these!
DIY Crafts
Cupcake Liner Robot from Glued To My Crafts
Gliding Robot from Buggy and Buddy
Magnetic Tin Can Robot from Fun-A-Day
Spare Parts Robot from My Mundane & Miraculous Life
Play Dough Robots from Left Brain Craft Brain
Color Sorting Robot from No Time for Flashcards
Craft Kits
Green Kid Crafts Robot Workshop
Pop-out Papercraft Robot Cards
Robot Apps
We have personally tried out these apps and my son really likes them! They're not too ad-heavy and they don't feature fighting robots!
Kindle
Android
Robot Puzzles
p.s. Definitely try the voice changer. It is a LOT of fun!!
[bctt tweet="All things robot! Books, crafts, costumes and apps! #robot "]
To get the latest information about books from Penguin Kids – follow them on Facebook and Twitter!