This activity works on forming letters using alphabet stickers!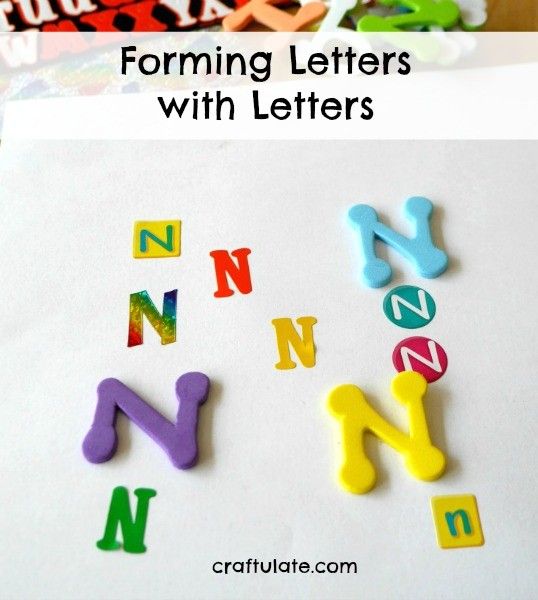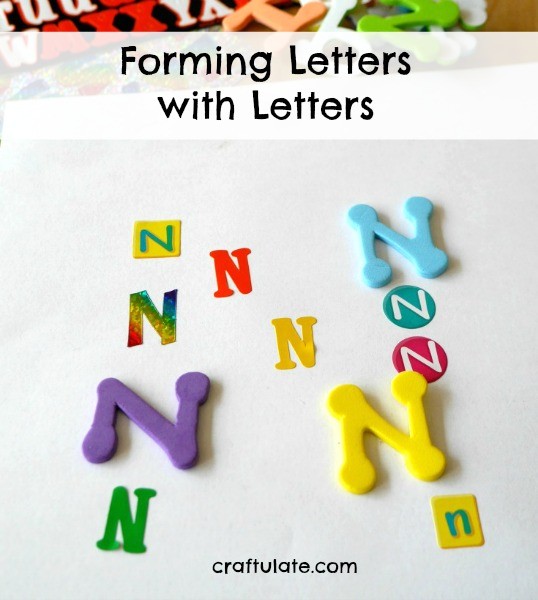 The following post contains affiliate links, which means that at no extra cost to you I can make a tiny bit of money to help support this blog. Thank you!
In case you haven't heard already – the next in the popular "50 Crafts" series has just been published: 50 Alphabet Crafts for Little Kids!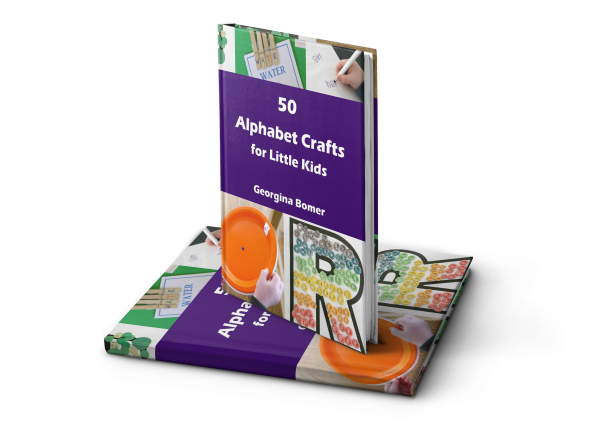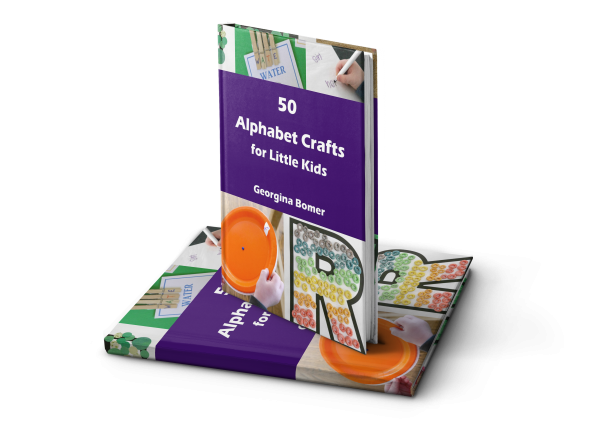 It features alphabet recognition, letter formation, and word formation – as well as a super fun craft for each letter with a free printable exclusive to book owners! As usual it's available in ebook, paperback or Kindle formats, find out more details HERE!
To celebrate the launch of the book I'm showcasing one of the new activities from the book: Forming Letters with Letters. We used alphabet stickers (we appeared to have quite a collection!) for this activity but you could always combine it with a fine motor exercise and ask your child to cut the letters from magazines or product packaging.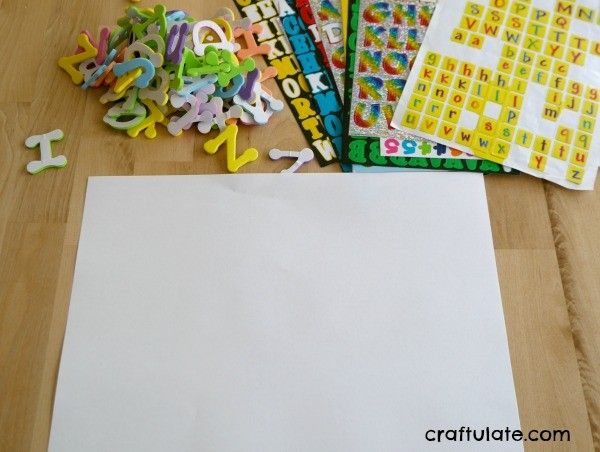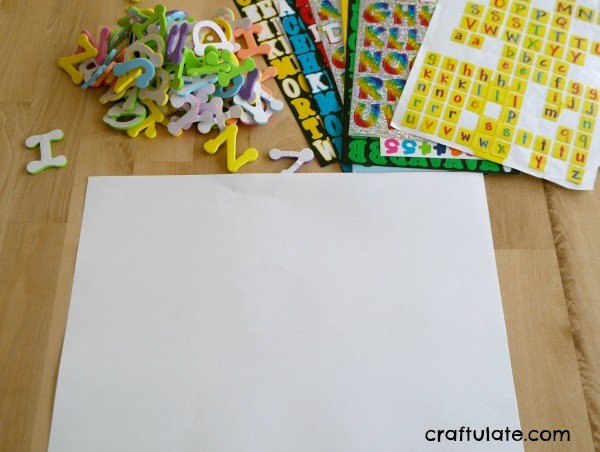 Depending on how old your child is and their ability, you may like to draw the letter that they choose in pencil first as a guideline. My son chose N, and I decided to see how well he could so without the pencil lines.
I think he actually chose some "Z" stickers but as he put them the right way round for an "N", I didn't feel like correcting him.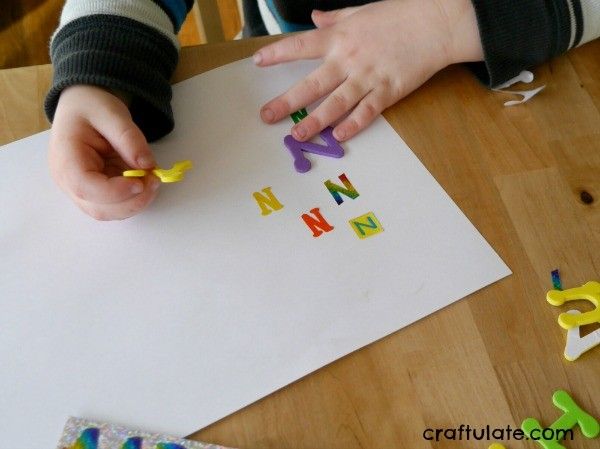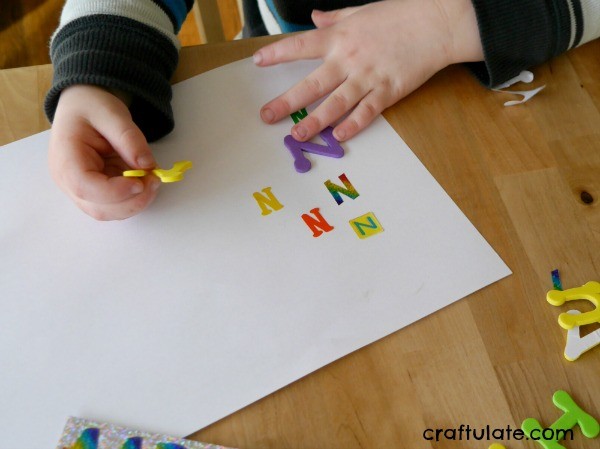 It turned out really well!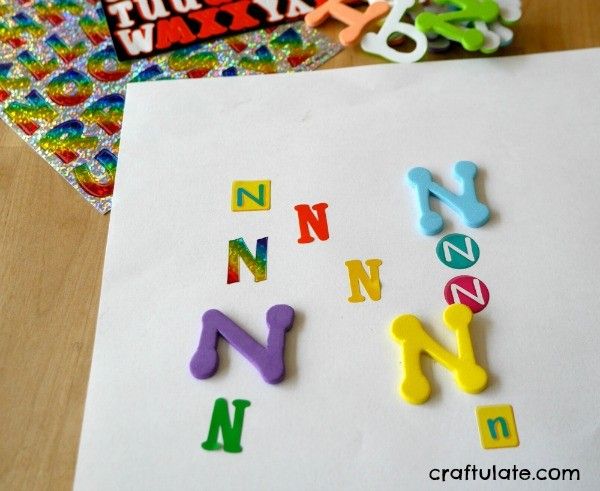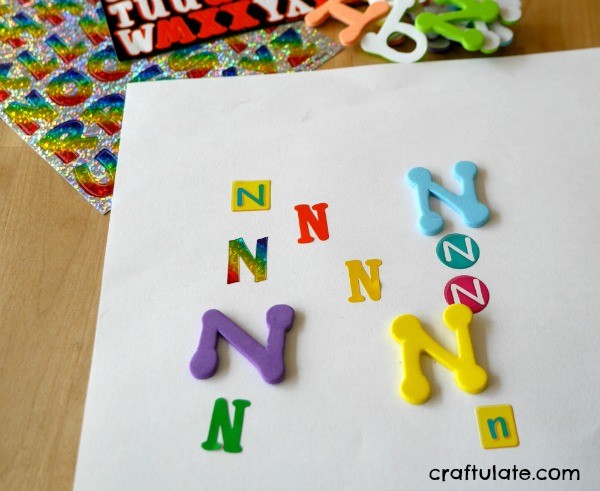 We only did one more – letter D – but now I've given him this idea I bet he will want to do it again. It is the perfect quiet time activity for him right now!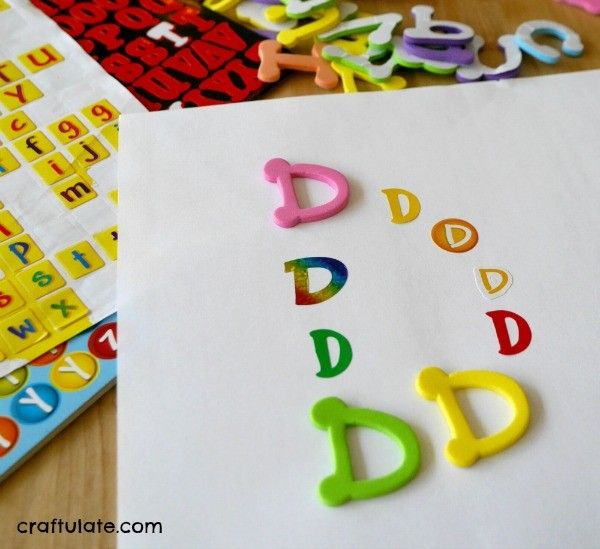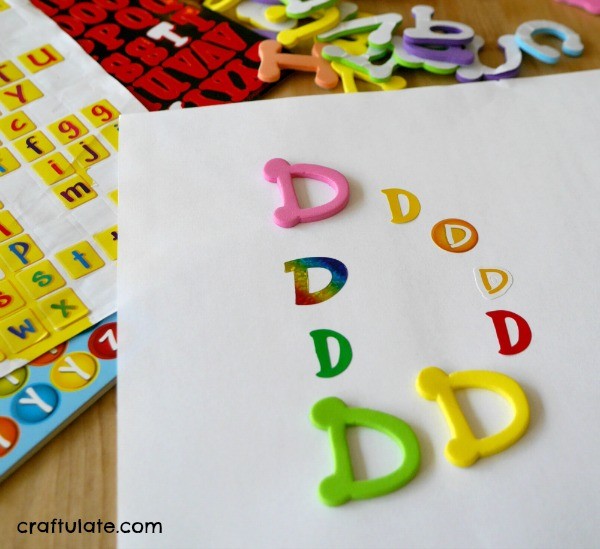 And don't forget – if you like this activity then check out the other 49 in my new book!