Combine art and math with these homemade number stickers!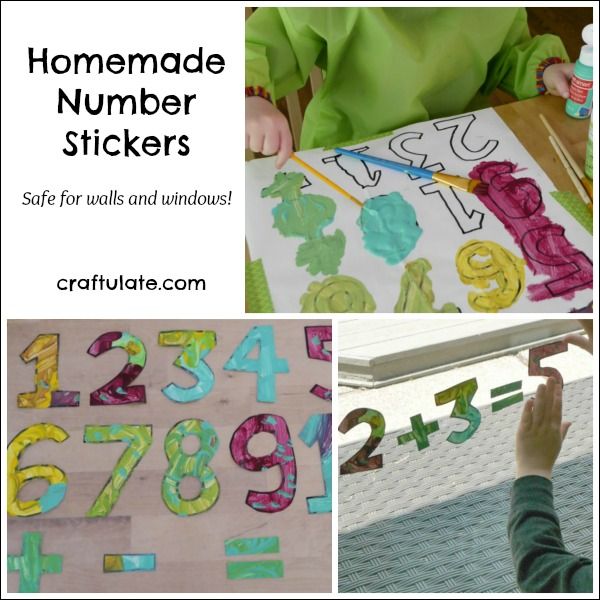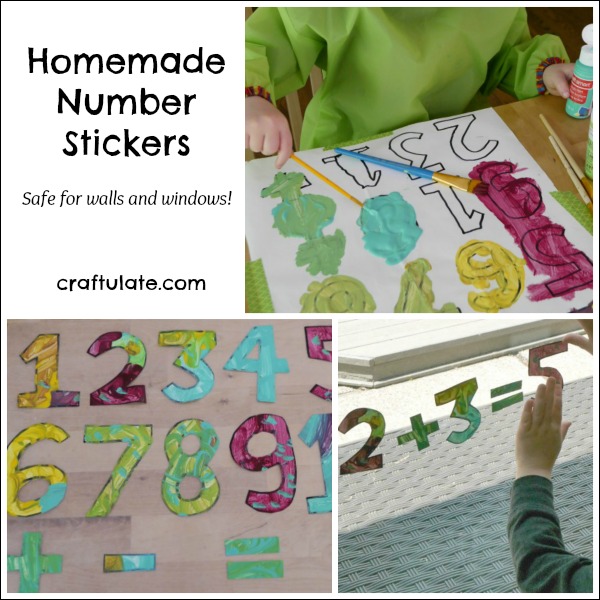 The following post contains affiliate links, which means that at no extra cost to you I can make a tiny bit of money to help support this blog. Thank you!
These stickers are such fun for kids to make. We made numbers but you could also do alphabet, shapes or anything else! The base of the sticker is contact paper (sticky backed plastic), which is safe to use on walls or windows. Easy to remove and reposition – it is perfect for your kids to work on basic addition and subtraction.
To make these stickers we used:
Write out the numbers onto the contact paper. I used a pencil first then went over it in black permanent marker. I also added a plus sign, minus sign and an equals sign.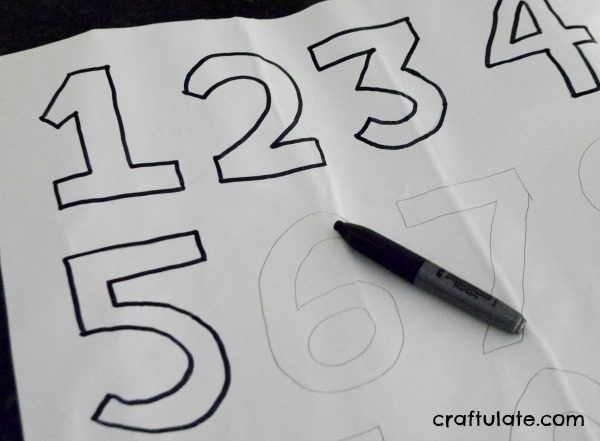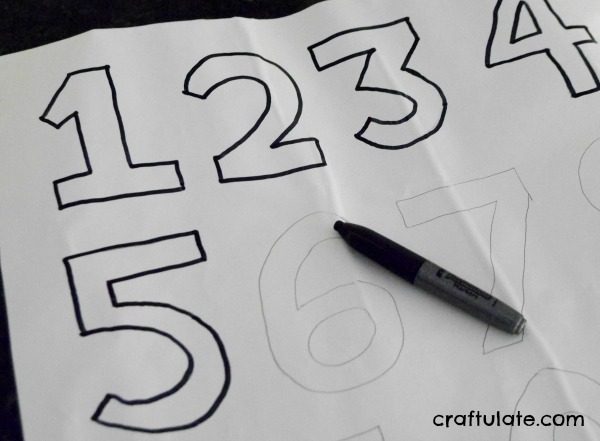 My son arrived just as I was finishing and wanted to help, so he drew another number 1 and a plus sign, then carefully went over it in the marker.
We let the pen fully dry, then started painting.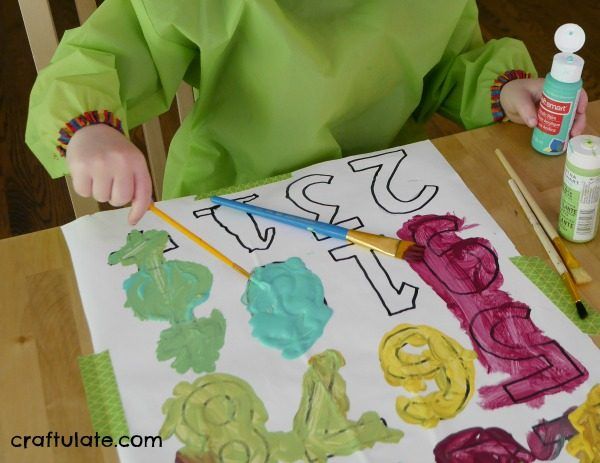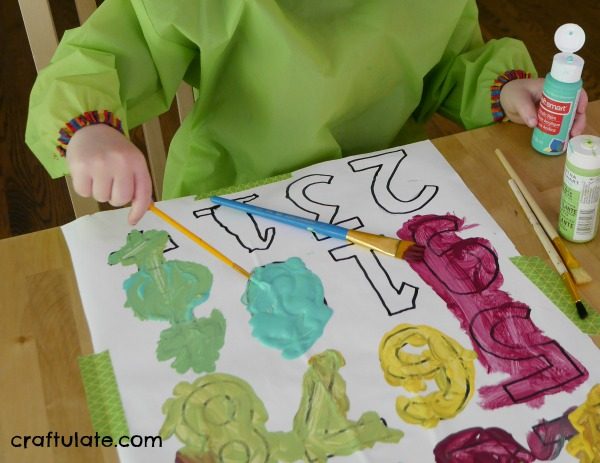 Once the paint was dry, I carefully cut out each number and symbol. Then I peeled off the backing paper and placed the stickers on a piece of wax paper for easy removal.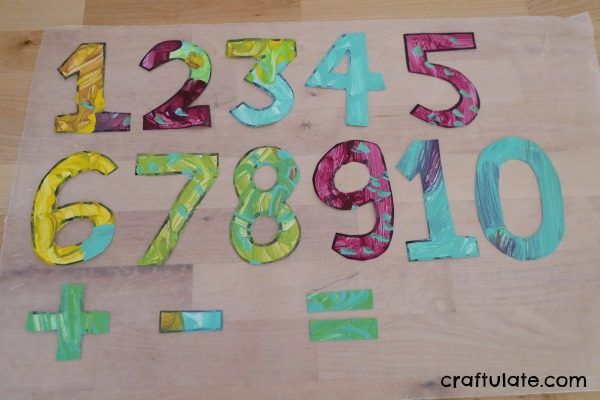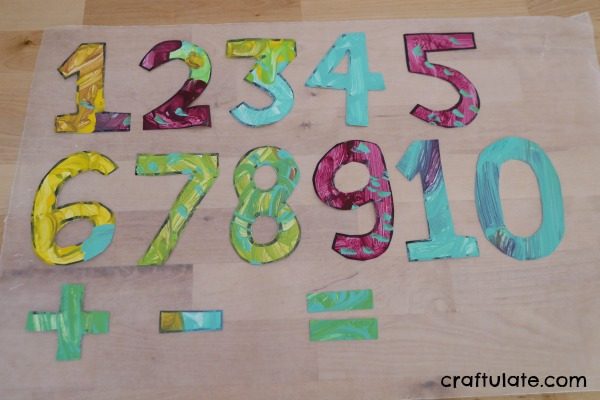 F immediately started creating some easy sums.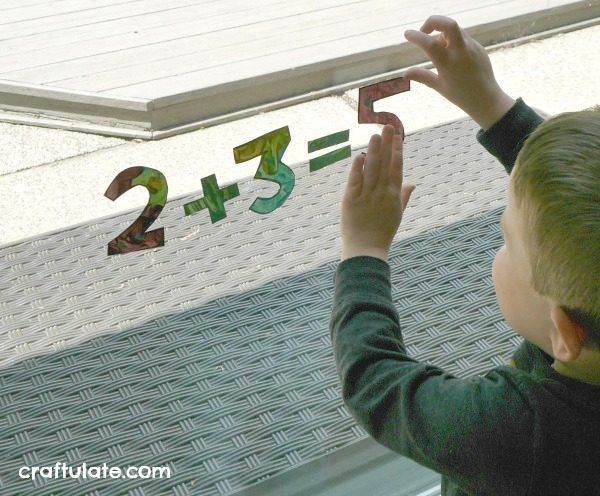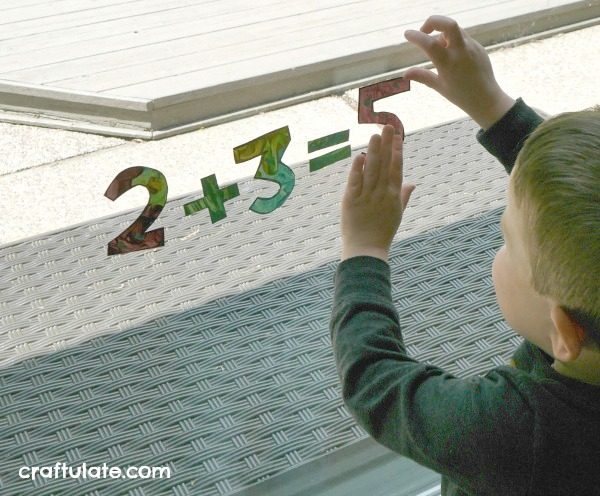 This kept him busy for ages, trying out different combinations.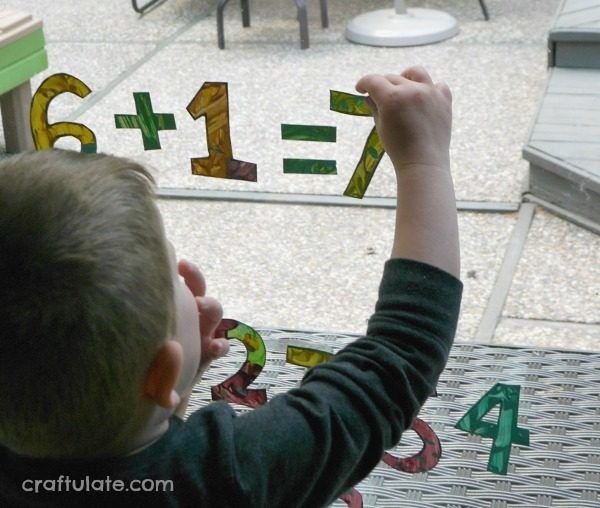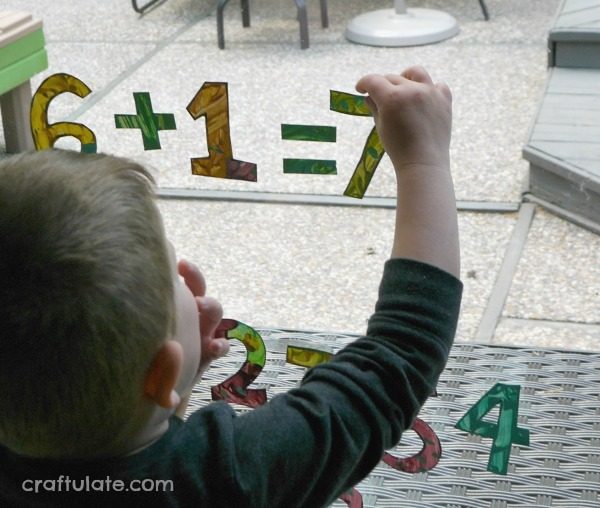 And of course, photobombing my attempts take photos of his work!
[bctt tweet="Homemade Number Stickers – combine art and math in one activity!" username="craftulate"]