This two dice roll and cover game has a Christmas theme! It is perfect for kids who are starting to learn basic addition.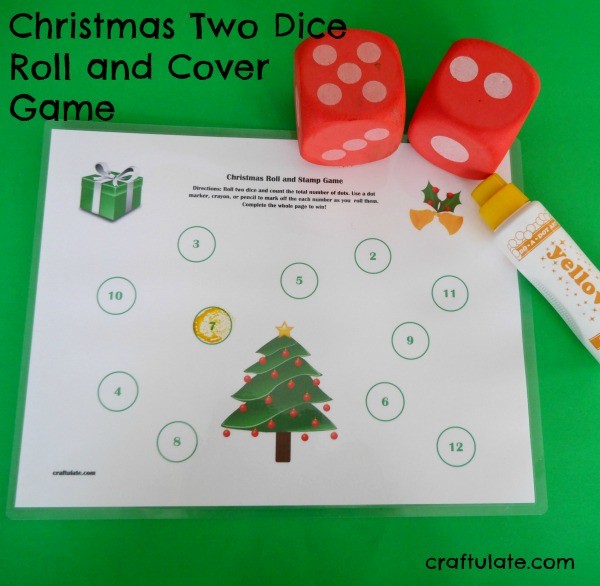 The following post contains affiliate links, which means that at no extra cost to you I can make a tiny bit of money to help support this blog. Thank you!
My son has just started learning how to add numbers together. I've made a couple of dice games for him before, like roll-and-cover train and roll-a-llama (yes, really!), but so far we have only used one die at a time. And with Christmas just around the corner I thought I would make it a festive game! THEN it occurred to me that if I laminate it – the game would work really well as a placemat!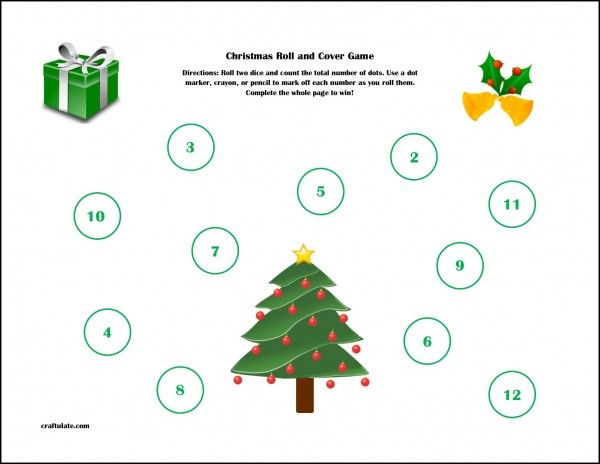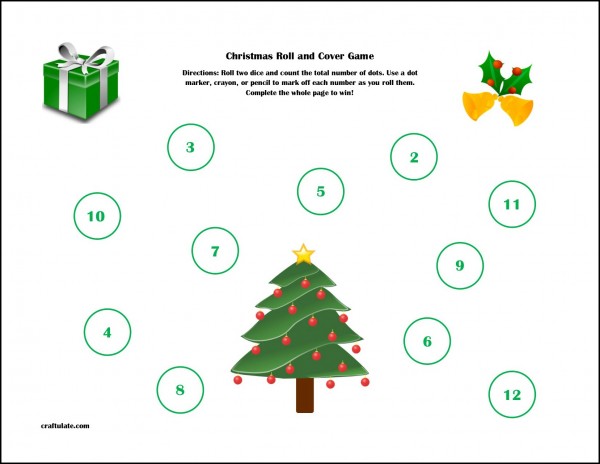 To make your own, you will need:
Christmas Counting Game printable (available FREE from the Craftulate – you're welcome!)
White card
Laminator (optional – but highly recommended, especially if you want to use the game  more than once)
Dot markers (we used these "shimmer" markers!), crayons, pencils or regular marker pens
Two die (or two dice, whichever you prefer!)
Print out the game onto white card and laminate it. Set everything out and show your child how to play. My son is 4.5 years and this is the right level for him.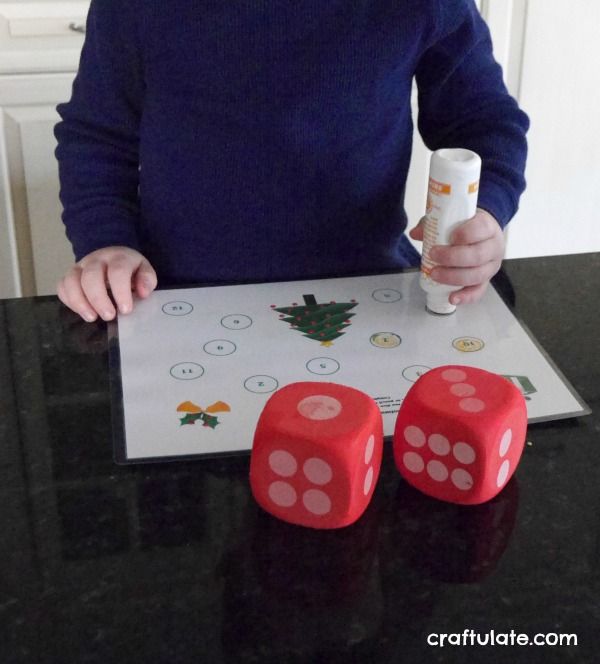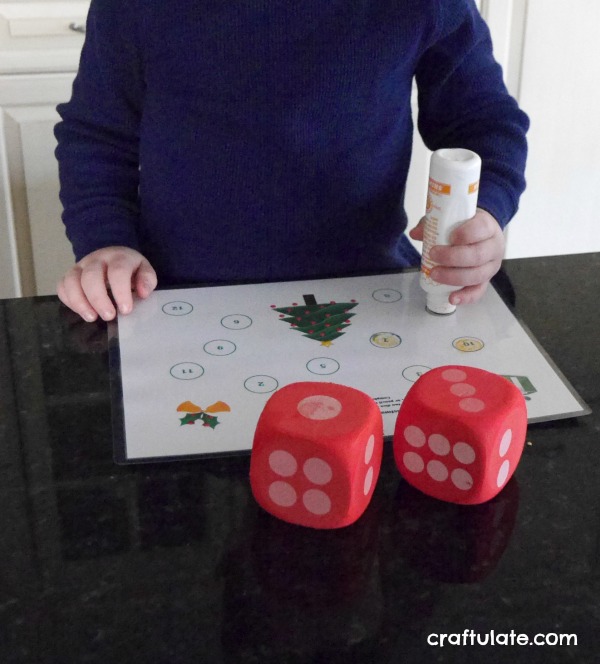 He still counts every dot to get the total but I bet by the end of Christmas he'll be able to do these basic combinations in his head!
[bctt tweet="#christmas game with two dice for basic addition practice – get the #freeprintable !"]
Don't forget to download your free printable!!