This vegetable shop pretend play activity is a really fun way for kids to learn and use their imaginations.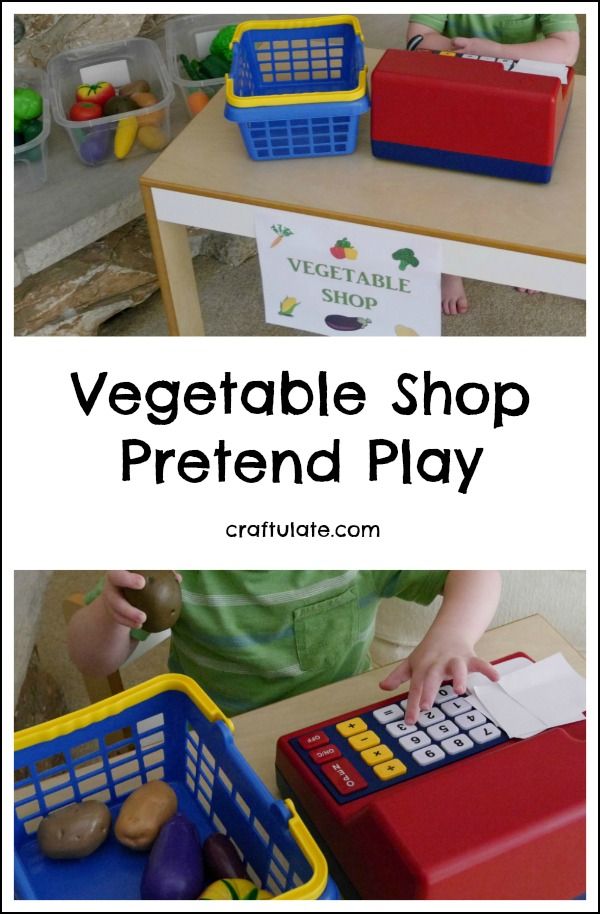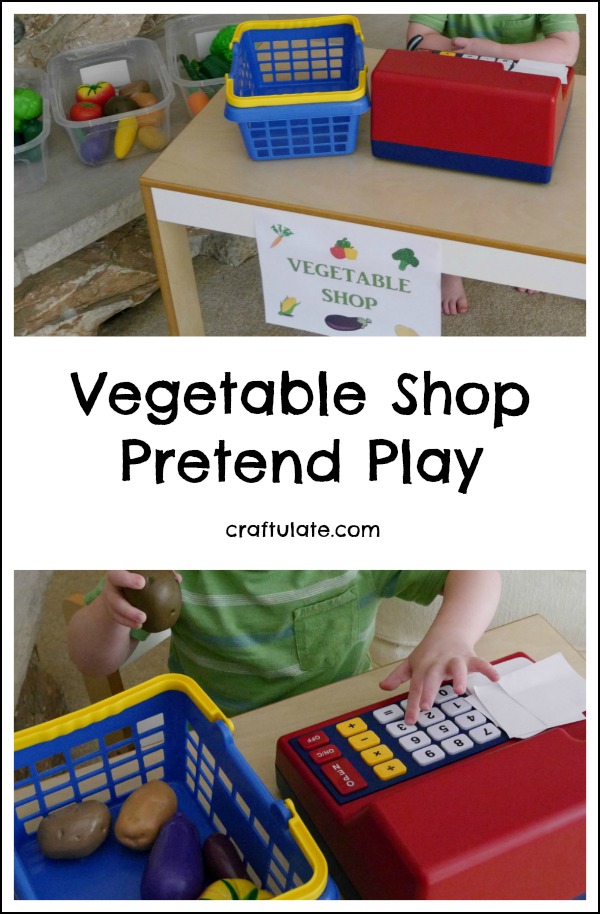 The following post contains affiliate links, which means that at no extra cost to you I can make a tiny bit of money to help support this blog. Thank you!
We recently had SO much fun with our pretend play doctor activity, that I signed us up for another letter in the series Dramatic Play A-Z, hosted by Happy Brown House. V is for Vegetable Shop!
Our set-up included:
Table
Chair
Cash register (my son loves this one from Learning Resources)
Plastic containers
Toy money (ours came with the register)
Shopping basket (I surprised my son with this one, which also came with more fruit and veg toys)
I set everything up while my son was at school, and made a shop sign for the front of the table. He loved it! Especially the new shopping basket!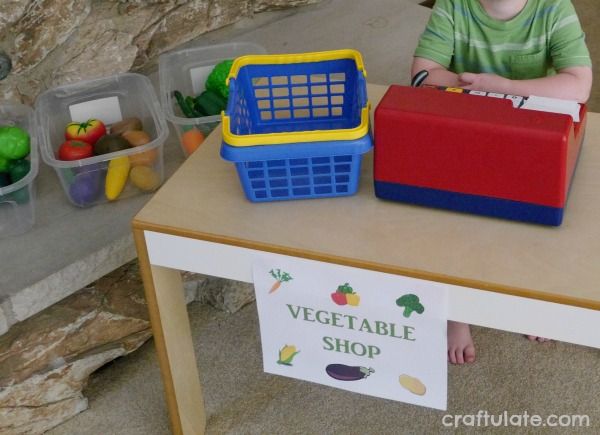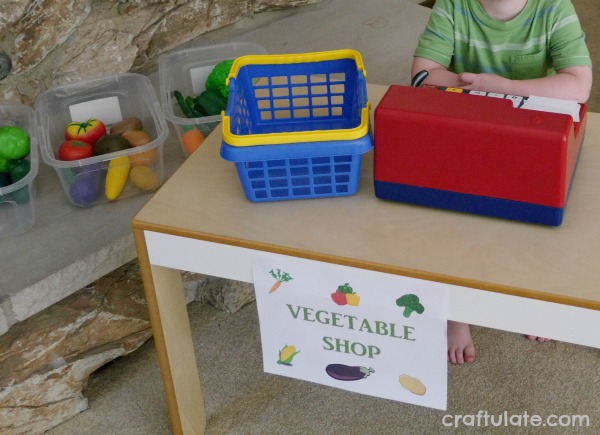 He immediately started playing shop, with him being the shop keeper.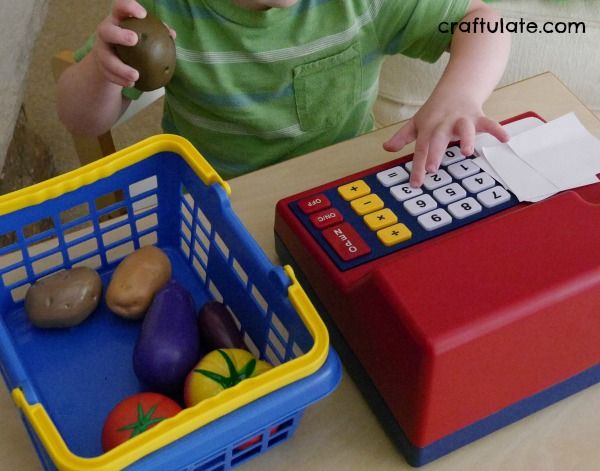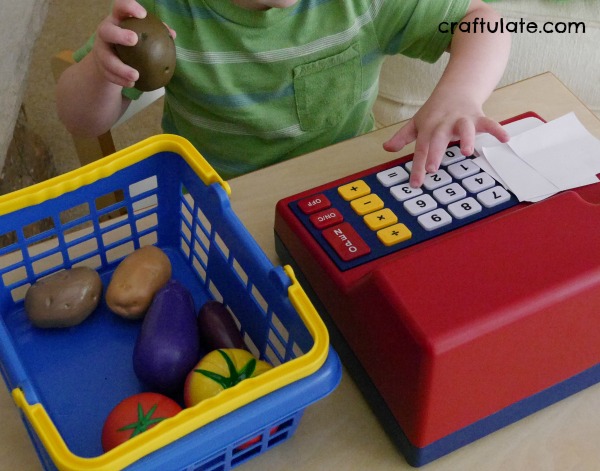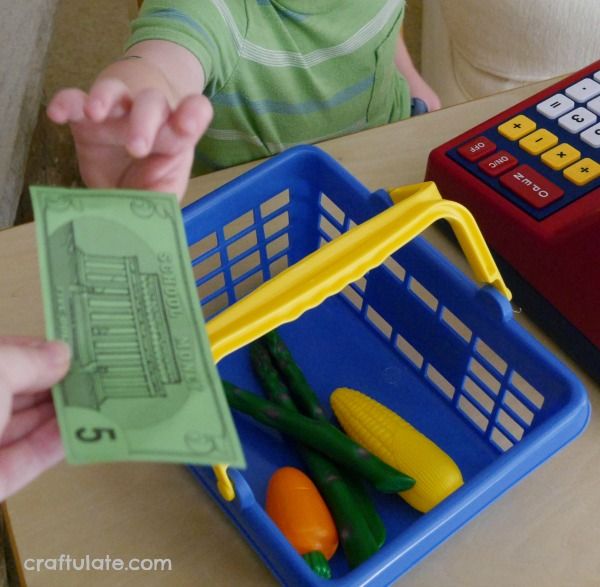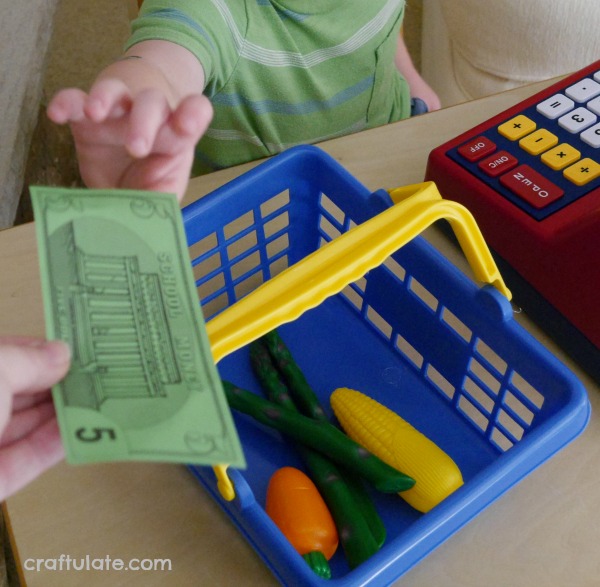 Then we switched roles. We talked about the names of all the vegetables – many of which he knew already from our Fruit or Vegetable? Game. Although we played very simply, this activity has so much room for development – we didn't use the cash register "properly" or count out money, so that will be my next goal. Maybe put some basic price tags on the vegetables?
This post is part of the Dramatic Play A-Z series, hosted by Happy Brown House. Check out A-U and look out for W-Z over the next few days from my co-hosts!