Preschoolers will learn so much from this doctor pretend play activity.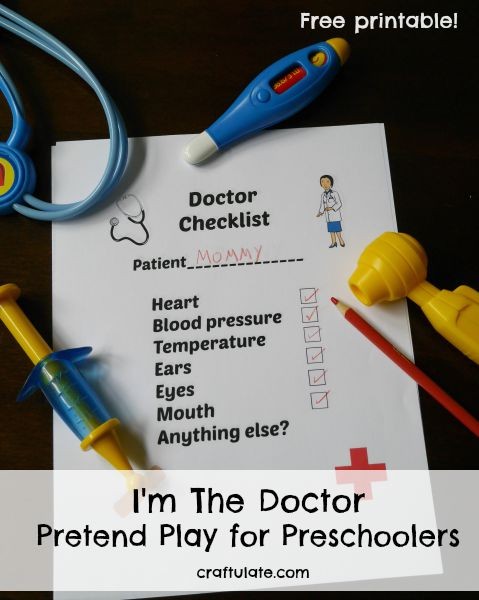 The following post contains affiliate links, which means that at no extra cost to you I can make a tiny bit of money to help support this blog. Thank you!
My four-year old son has recently become rather obsessed with adding bandages to himself – some for minor scrapes and scratches, some for non-existent injuries. I thought I would make this play more constructive by buying him a proper doctor's kit. After reading around I decided on this one from Fisher Price – good price, good contents, and the only thing reviewers consistently didn't like was a cheap doctor's bag.
The bag didn't bother my son at ALL! He rushed to get changed into his "doctor shirt" and immediately investigated all the items. The kit contains stethoscope (that works!), otoscope, thermometer, syringe, bandage and blood pressure cuff. Several of these items have moving parts which really engaged him.
To help him get used to all the new equipment I designed a super simple doctor's checklist. It's nothing complicated but was all he needed to start off. If you'd like a copy you can download it free from the Craftulate.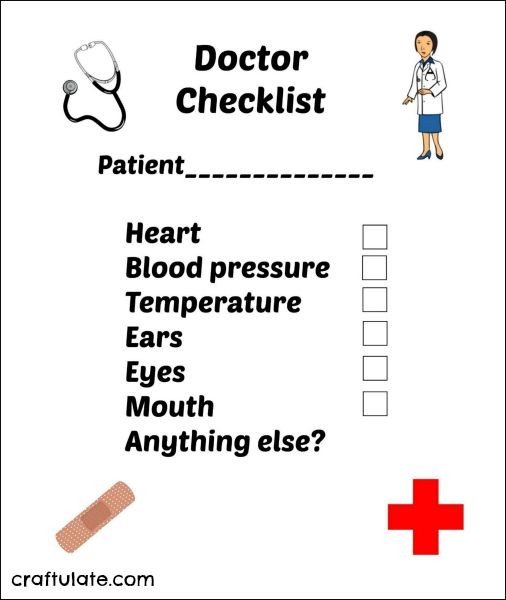 F *loved* testing out the medical kit on anyone he could find!  I was particularly impressed that he went and grabbed a craft stick from our craft supplies to use as a tongue depressor!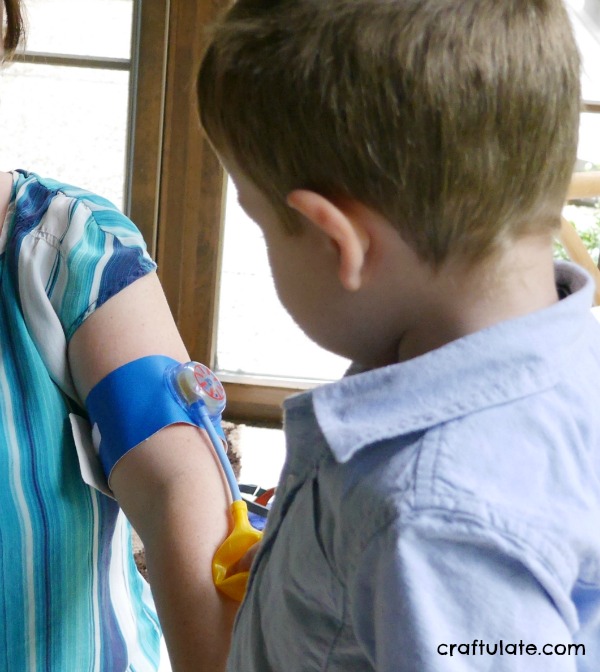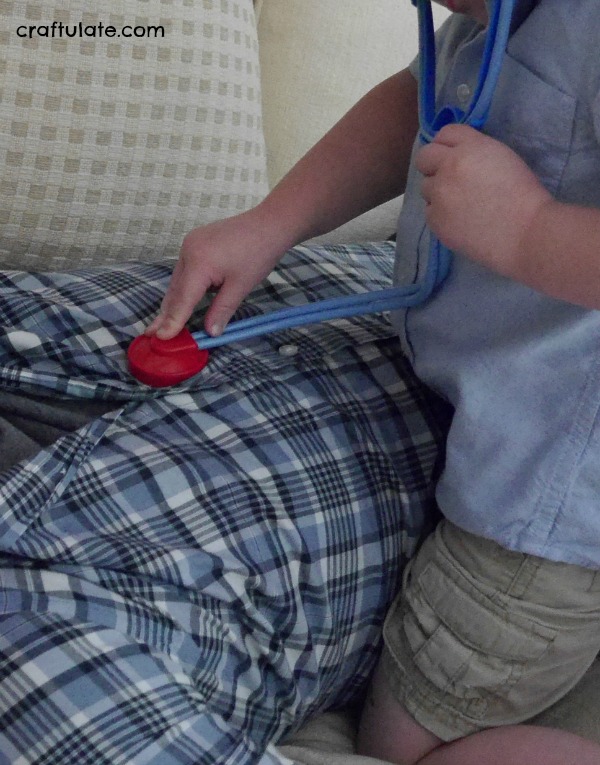 At one point he said he wanted a doctor's office, so we brought in a play tent. He decided to use toy animals as patients so that he could play doctor in the tent with them.  He really got into his doctor role, saying things like "you might feel a pinch" when giving an injection, and setting up a waiting room. He also let the teddy bear try out the stethoscope so that the bear "wouldn't be scared"!
Remember to pick up your FREE printable from the Craftulate!
Here's some great resources for doctor pretend play:
This post is part of the Dramatic Play A-Z series, hosted by Happy Brown House. Check out A-C and look out for E-Z over the next few weeks from my co-hosts!