This Roll-a-Llama game is a fun dice game to go with any of the "Llama, llama" books!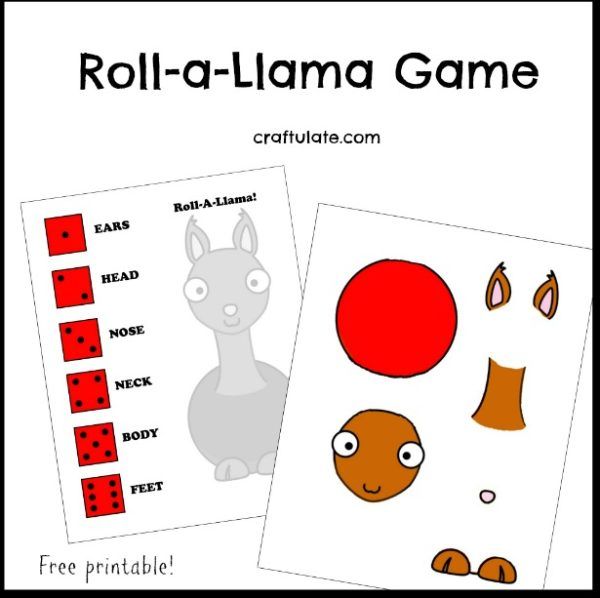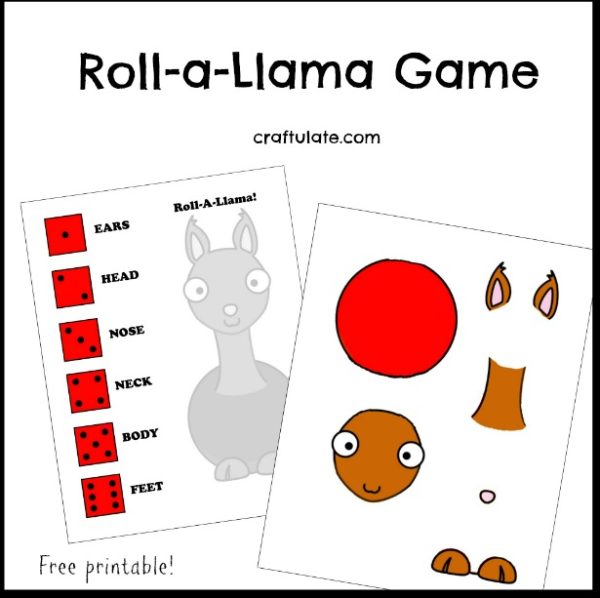 The following post contains affiliate links, which means that at no extra cost to you I can make a tiny bit of money to help support this blog. Thank you!
For this week's Book Club playdate we have been reading Llama Llama Red Pajama, by Anna Dewdney.
There are several stories in the Llama Llama series, but this was the first that we have read. It features Baby Llama waiting for Mama Llama – and getting a little bit impatient! Lots of opportunity for dramatic reading and the book has a lovely message to it as well. My son enjoyed reading the book with me, pointing out the words that he knew.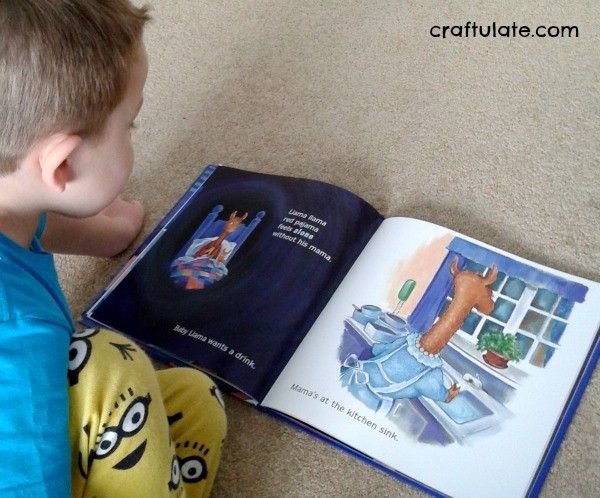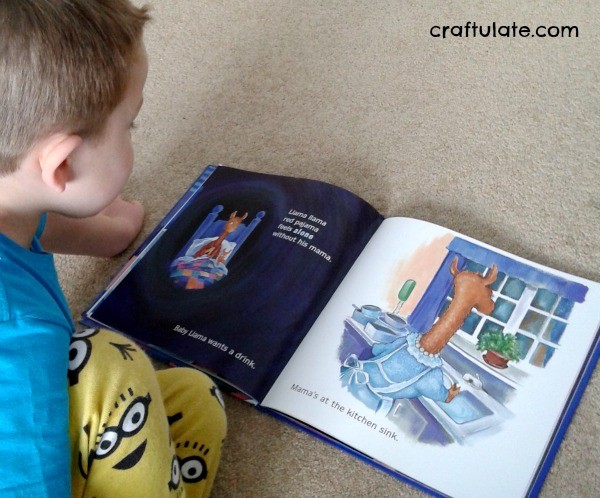 One small issue with the book was that F didn't really know what a llama was, and said it looked a bit like a horse. A horse with a long neck, I said! So I made up this fun "roll-a-llama" game to get him familiar with this animal! It also works on number skills (the die), fine motor skills (positioning the pieces) and reading skills (because I haven't included a picture of the body part words!).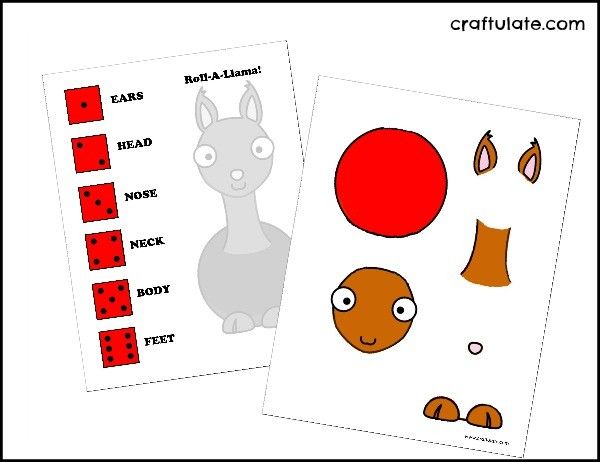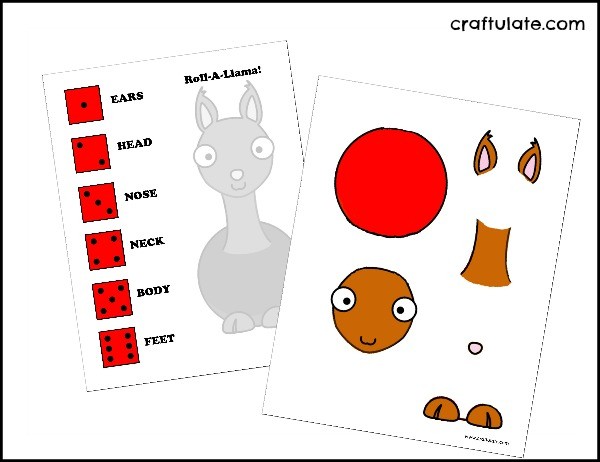 If you'd also like to play the game with your kids, you'll need:
Roll-A-Llama game, free download to print available from the Craftulate
White card
Scissors
Die (we used a big foam one from the dollar store!)
Print out both pages of the game. Cut out the individual body parts. Set everything out with a die and you are ready to play!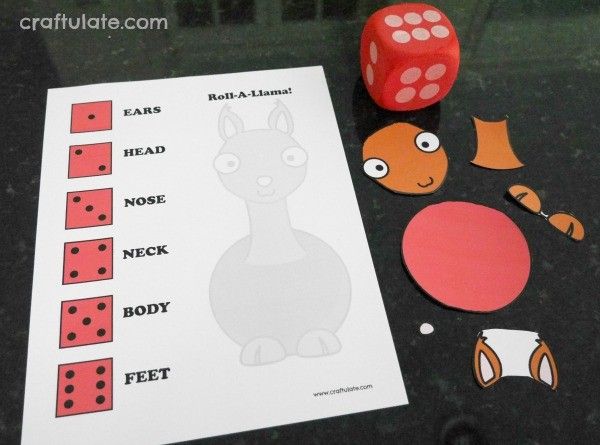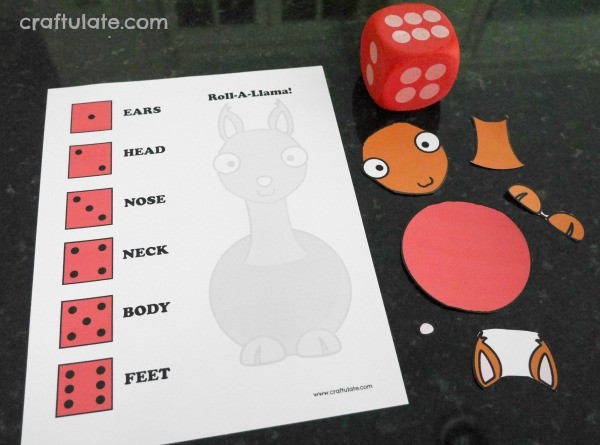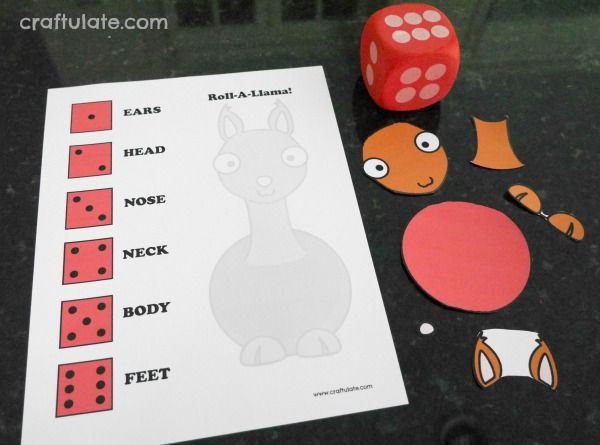 My son did fairly well reading the body parts, although struggled with "neck" and "ears".
I'm pretty sure he knows more about llamas now!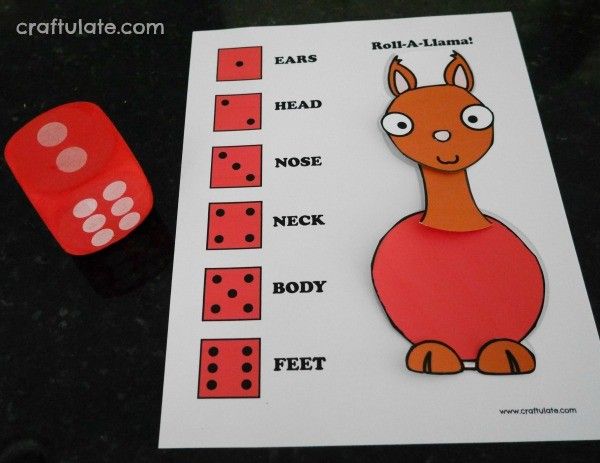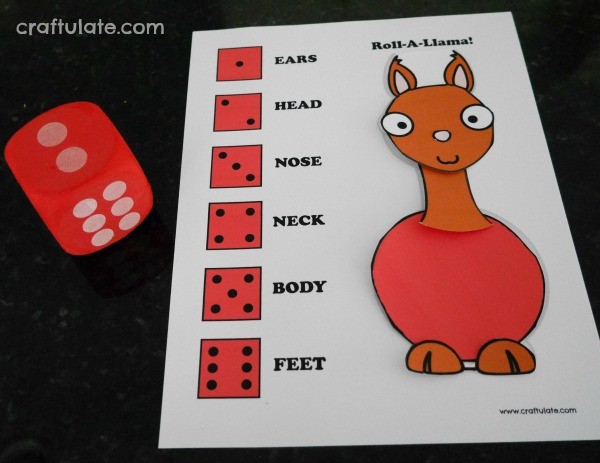 [bctt tweet="If your kids love the Llama Llama books they'll adore this free dice game!"]
If you would like more activities based around Llama Llama Red Pajama then check out the other Book Club Play Date activity ideas from my co-hosts!