This primary colour mixing project works on blending tissue paper to discover secondary colours.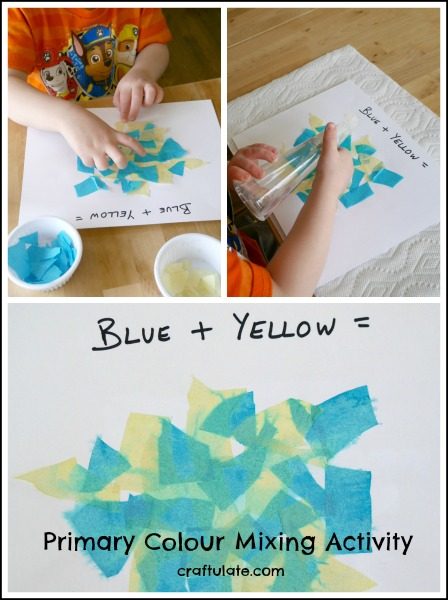 The following post contains affiliate links, which means that at no extra cost to you I can make a tiny bit of money to help support this blog. Thank you!
This activity was inspired by the "Create a Color Collage" in Jamie Reimers's book LEARN – which is a fantastic book featuring all kinds of fun learning activities for preschoolers – check it out!
We started the activity by cutting up red, yellow and blue tissue paper into random shapes with child-safe scissors.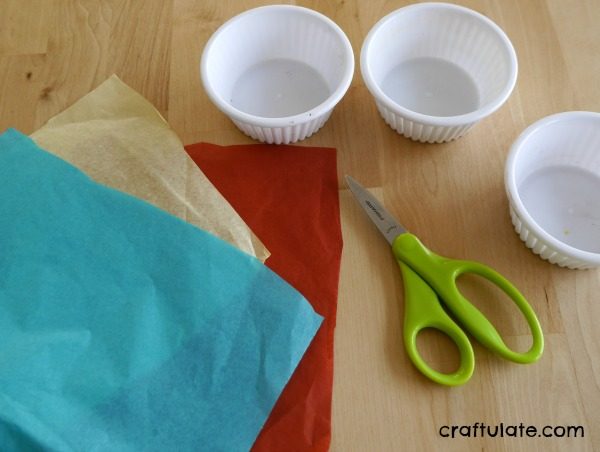 I wrote the names of two primary colours on the top of some white card in the three possible combinations. My son used a glue stick to attach the tissue paper  pieces to the card.
Where the two different primary colours overlapped, the secondary colour started to show!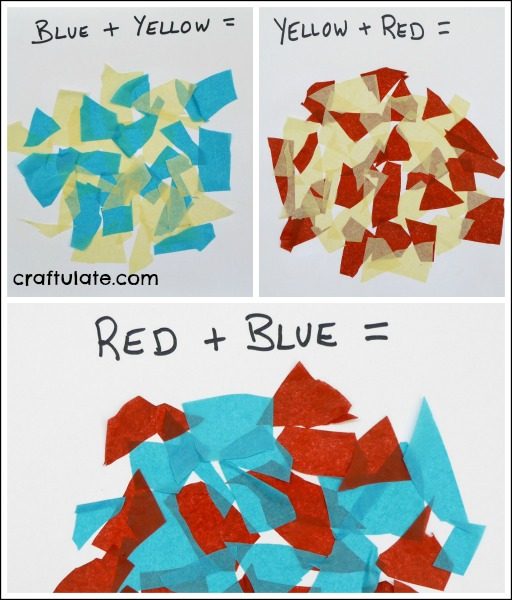 But F wasn't happy to stop there – he wanted to add water! So I grabbed a spray bottle and he spritzed each collage with water for extra colour mixing!
We both loved the results!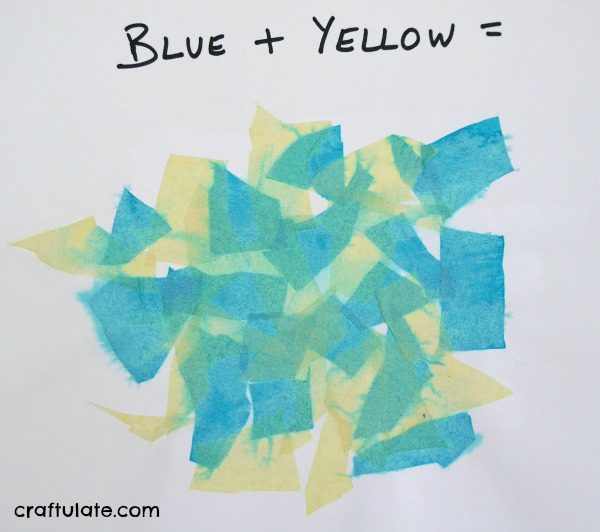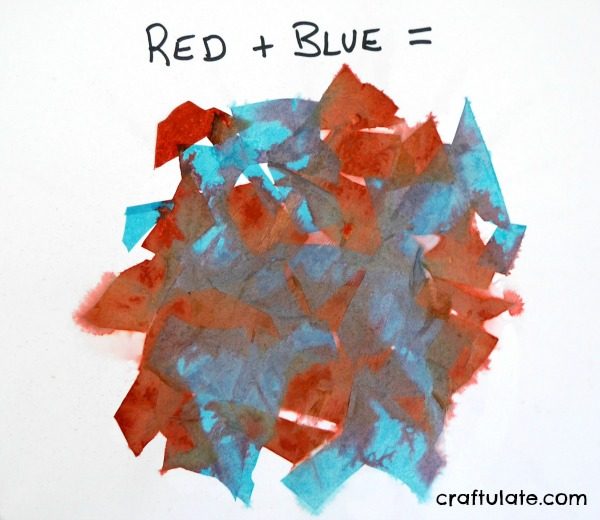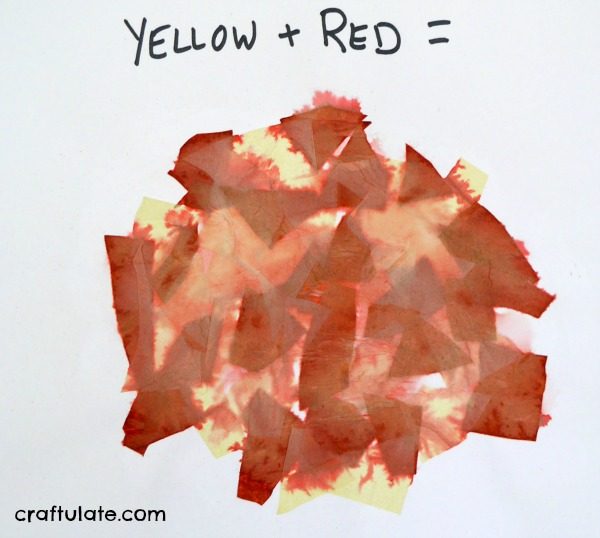 I was actually concerned that this was too basic for him – he knows perfectly well which primary colours make secondary. But despite this he was still fascinated by seeing the secondary colour start to show when he sprayed the water!
Primary Colour Mixing Activity #kidsactivities
Click To Tweet