Kids will love this fun fruit or vegetable sorting game!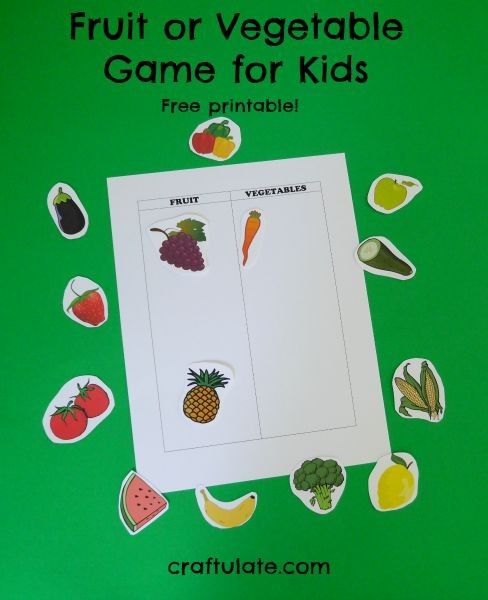 The following post contains affiliate links, which means that at no extra cost to you I can make a tiny bit of money to help support this blog. Thank you!
My son and I were discussing which foods were fruits and which were vegetables the other day, so I thought I'd make a little game for him. I used images from clker.com and put them into a free printable for you, in case you'd like to play this with your kids, too!
Get your free printable of this game from the Craftulate.
I printed the game pieces and chart onto white card. If you are using this in a classroom you might prefer to laminate them first. You might also like to add some way of adhering the food to the chart, such as rolled up tape or sticky tack (adhesive putty).
F was very happy to just place the food items onto the chart without them sticking. Some he knew straight away, others we had to discuss.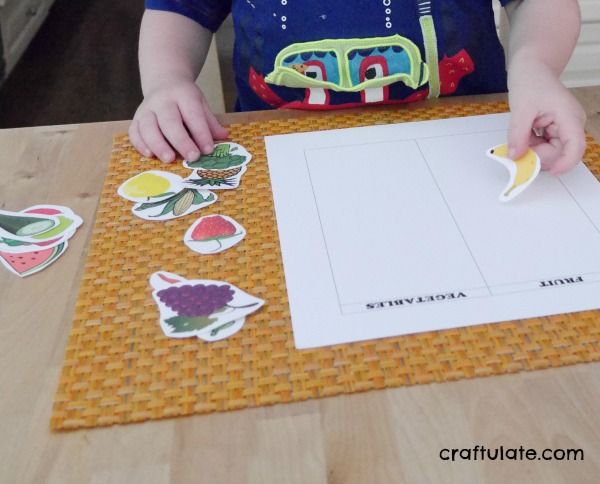 He worked through all the fruit and vegetables, sometimes placing them deliberately in the wrong column to get a reaction from me!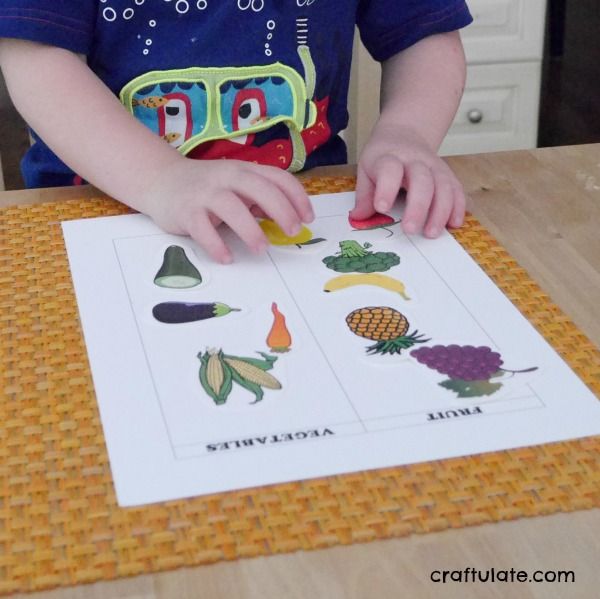 This was such a simple game and I loved how much he enjoyed it!
[bctt tweet="Fruit or Vegetable Game for Kids – with free printable!" username="craftulate"]
Get your free printable of this game from the Craftulate.