These fun color dot marker worksheets are available in both English and Spanish!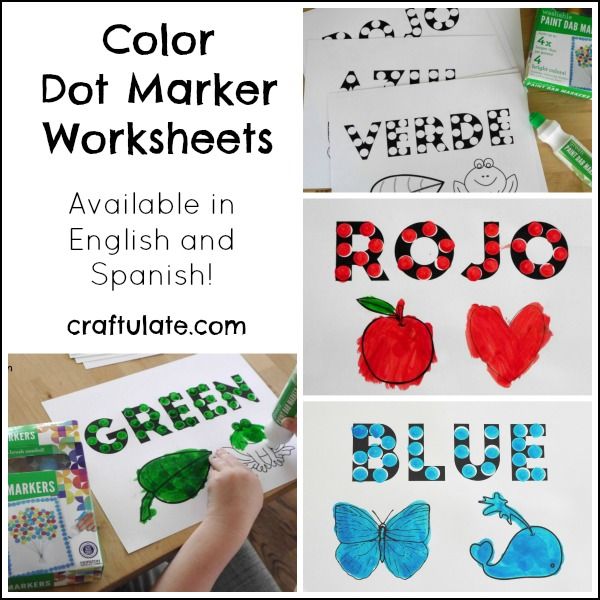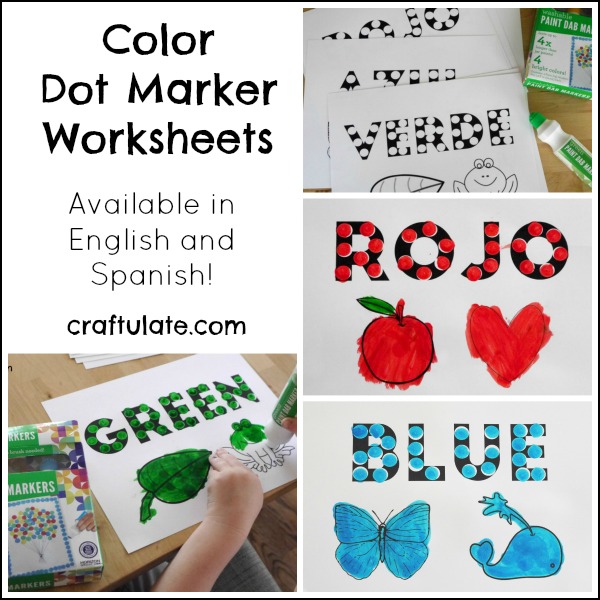 The following post contains affiliate links, which means that at no extra cost to you I can make a tiny bit of money to help support this blog. Thank you!
My son continues to learn Spanish at school and I'm starting to get left behind as it isn't a language I have ever learnt! I love developing his interest in the language, so when I received these dab markers from craftprojectideas.com, I just knew what I wanted to make: some dot marker worksheets in both languages!
I decided to make sets of six worksheets in each language, using primary and secondary colors. I added two pictures to color in at the bottom of each page too. I printed them onto white card because my son can be a bit heavy handed and go through paper!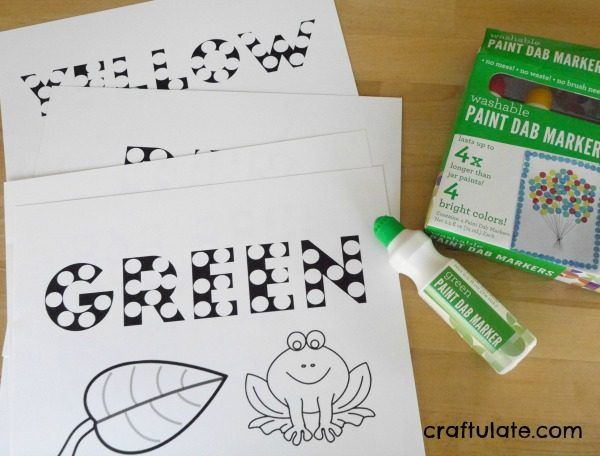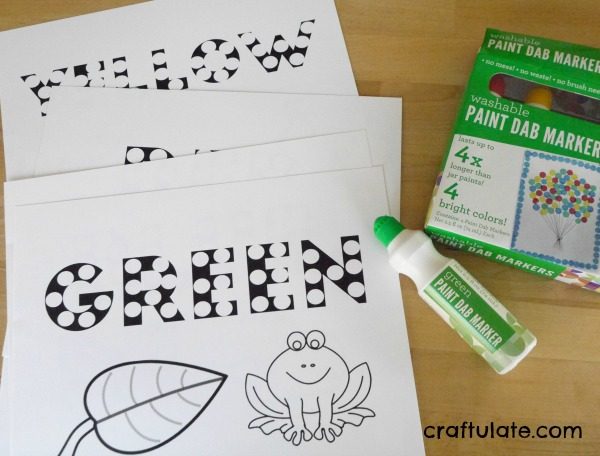 The dab markers made a smaller circle than ones we have previously used – it was all very neat!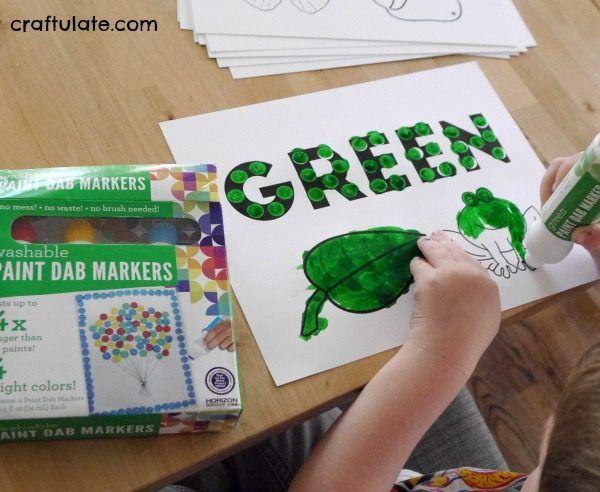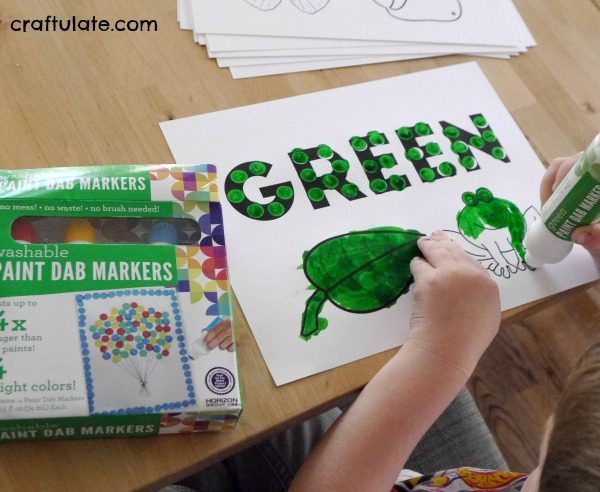 My son started working on the English versions but soon switched to the Spanish.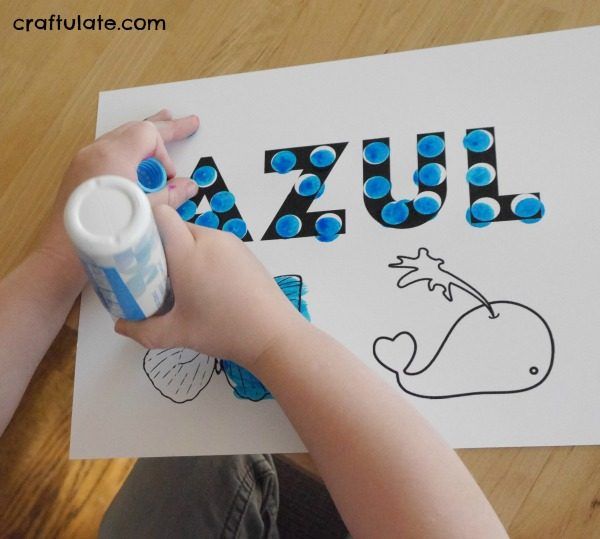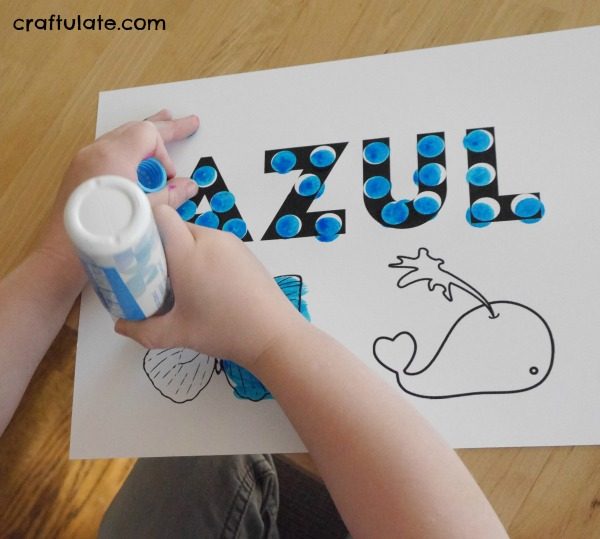 The dab markers come in a set of four: red, yellow, blue and green. So with the orange and purple worksheets we got creative and blended the colors! Dotting everything yellow then covering with red made a nice deep orange. The red plus blue came out pretty dark, but was definitely a shade of purple!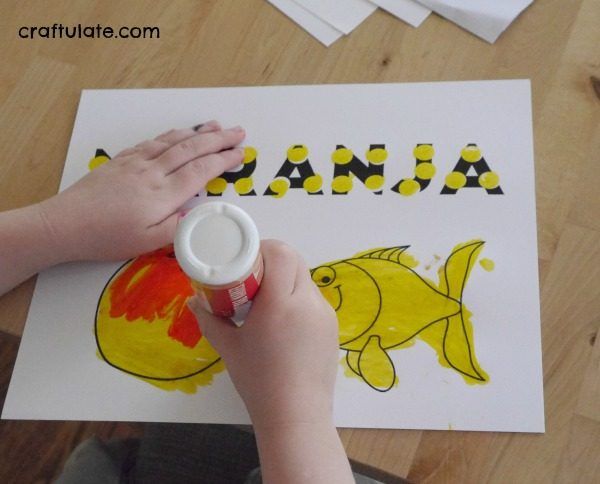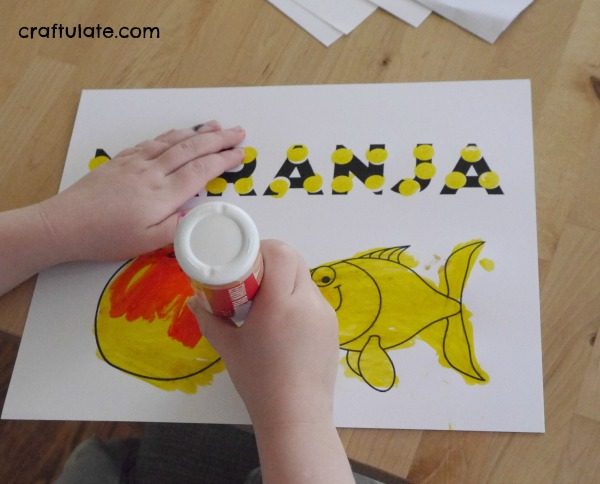 Here are the finished worksheets in English: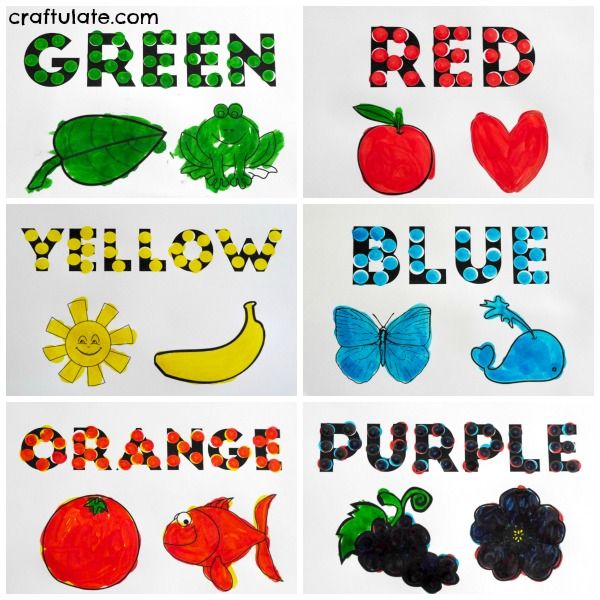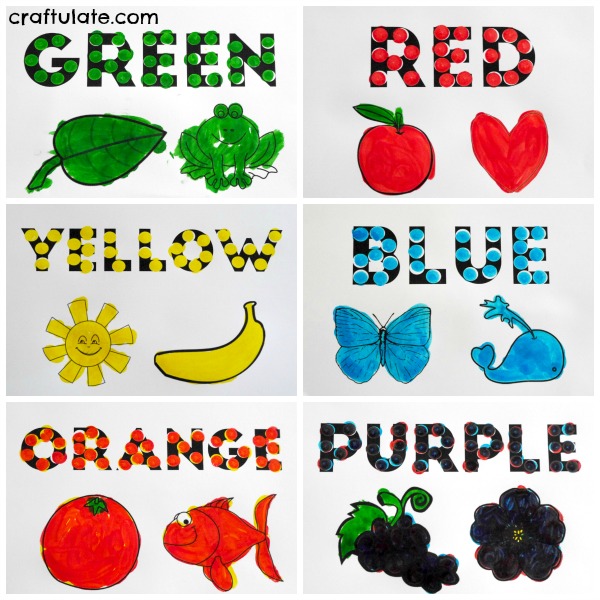 And the finished ones in Spanish: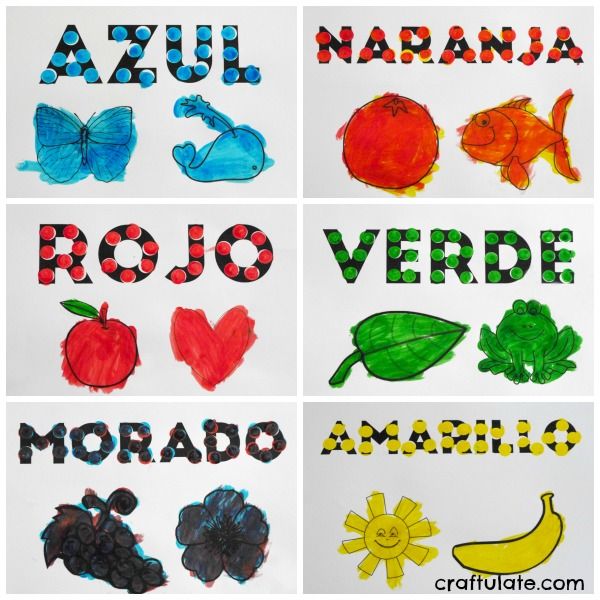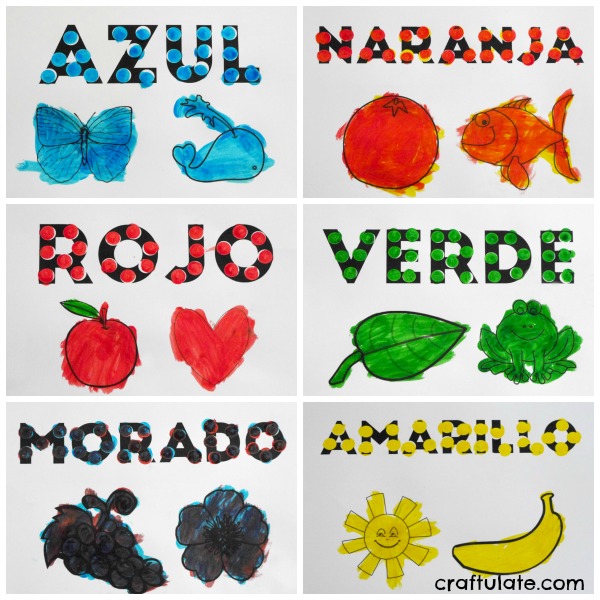 Download your worksheets from the Craftulate Store today – which version will YOUR child want to do first?