We have been learning how to make a dam in our back yard!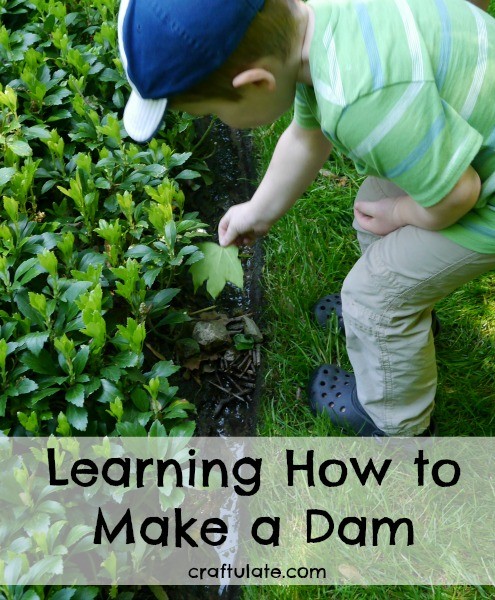 We moved to a new house a few months ago and we are really enjoying all the possibilities for new activities. My son turned four last month and he absolutely loves playing with the water hose and sprinkler. He's actually quite careful with it too! Plus all that squeezing of the sprinkler trigger is great for building up his hand muscles.
He recently discovered that if he ran the water in a certain place then a stream formed at the edge of the soil. He loved following it down the hill to see where it would go! You can see in this photo that the water is running all down the right hand edge.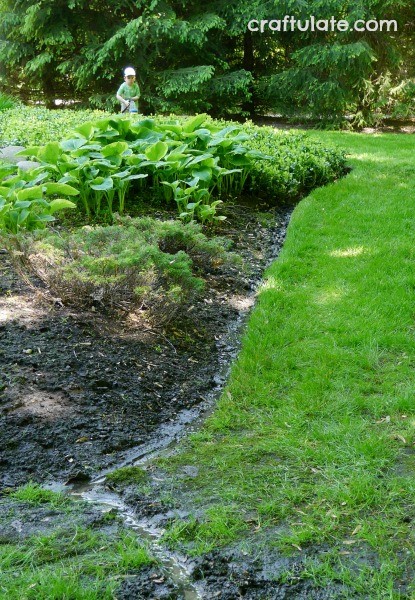 When my mother was last visiting she suggested that we try making a dam – which was a fantastic idea! We collected some sticks and attempted our first dam.
Sadly, it wasn't enough to hold the water. So we then collected some stones.
That still wasn't enough!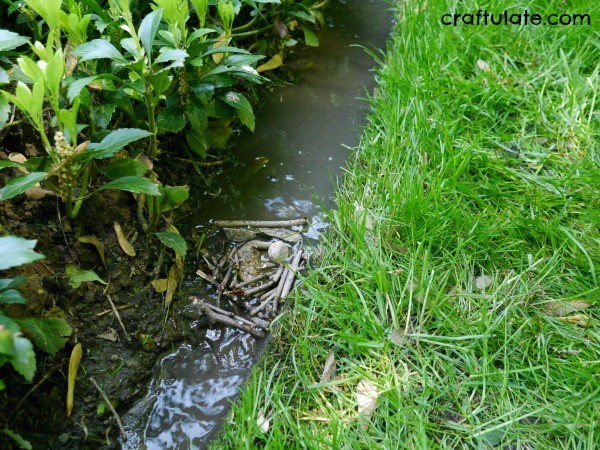 So we collected leaves, more sticks, and more rocks!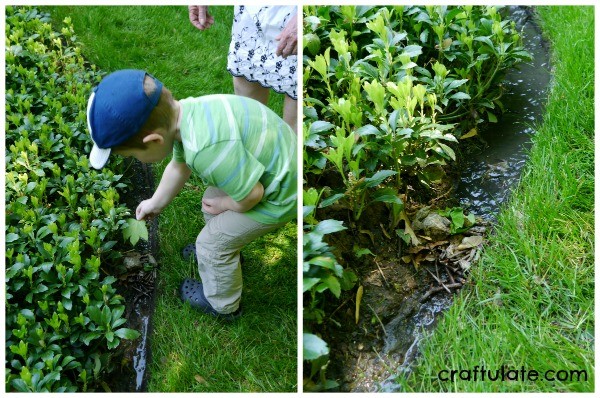 This is F's "oh my goodness what's going to happen?" expression as he waits for the water to travel down the gully.
After adding even more items the dam nearly held the water completely, and the stream of water started to overflow its banks. This of course fascinated my son even more and led to him and my mother digging a trench for the overflowing water, trying to see if they could get the water to a tree!
I just loved how this activity developed and the three-generational group effort!