This planets game uses two dice to work on basic addition as well as learning about planets!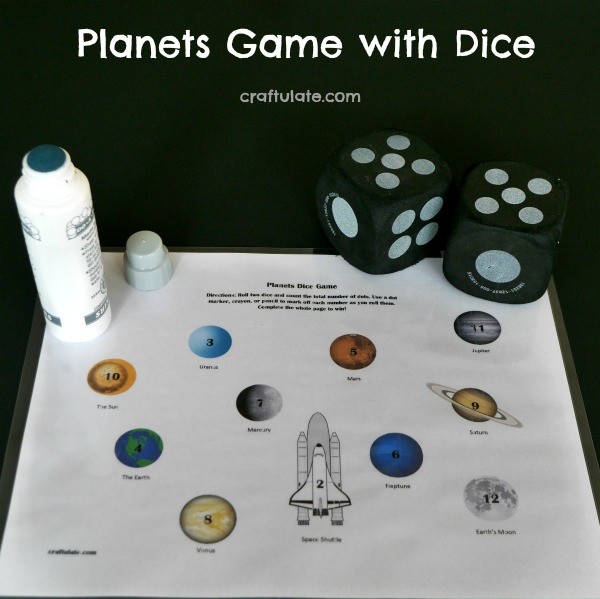 The following post contains affiliate links, which means that at no extra cost to you I can make a tiny bit of money to help support this blog. Thank you!
My son is really working on simple addition right now – and games that involve two dice are just perfect for him! I've always loved matching our learning activities with his current interests, and it occurred to me that planets would work very nicely with a dot marker game.
I downloaded some great planet clipart pictures from Clker.com, and made a really fun printable with all the planets plus the sun and moon. This is a game for two dice (we got ours from the dollar store), so the numbers that can be made from two are 2-12. With only 11 pictures I decided to add in a space shuttle for good measure!
Game play is simple. Download and print the game (get it FREE from my Craftulate Store). Laminate it if you think it will get played with more than once (a certainty for my son!). Print and laminate several copies if you have more than one child or if this will be for classroom use.
The child rolls both dice, and adds up the dots to find the total. Then with a dot marker or marker pen, they mark or cross off the relevant number.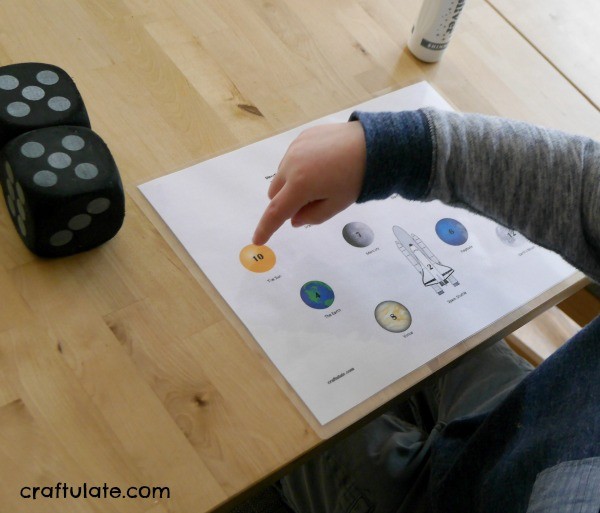 The first person to roll and cover every number is the winner!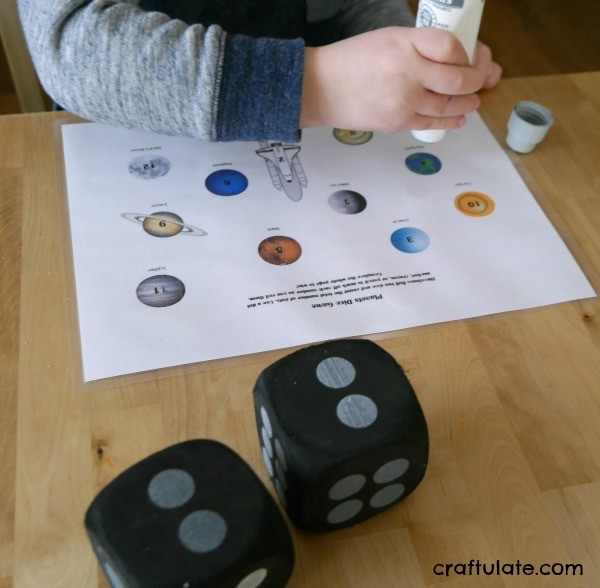 As well as working on basic addition, this game also works on reading the names of the planets and helps familiarize your child with how each planet appears. To replay, use a baby wipe or damp cloth to erase the ink, then start again!
Don't forget to download your own free copy from my shop!