Every now and then it's nice to play with some dough and make something "for keeps". This salt dough recipe is super easy and monsters are the perfect thing for toddlers to make as anything goes! Great for a Halloween craft, too!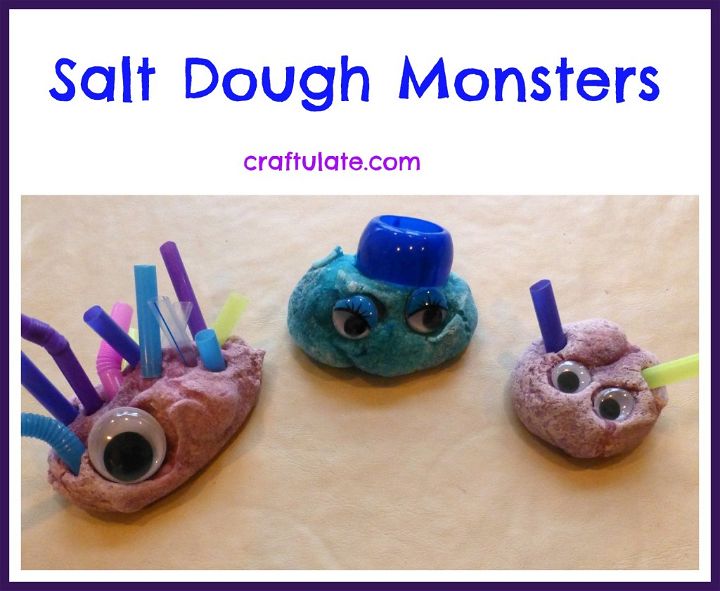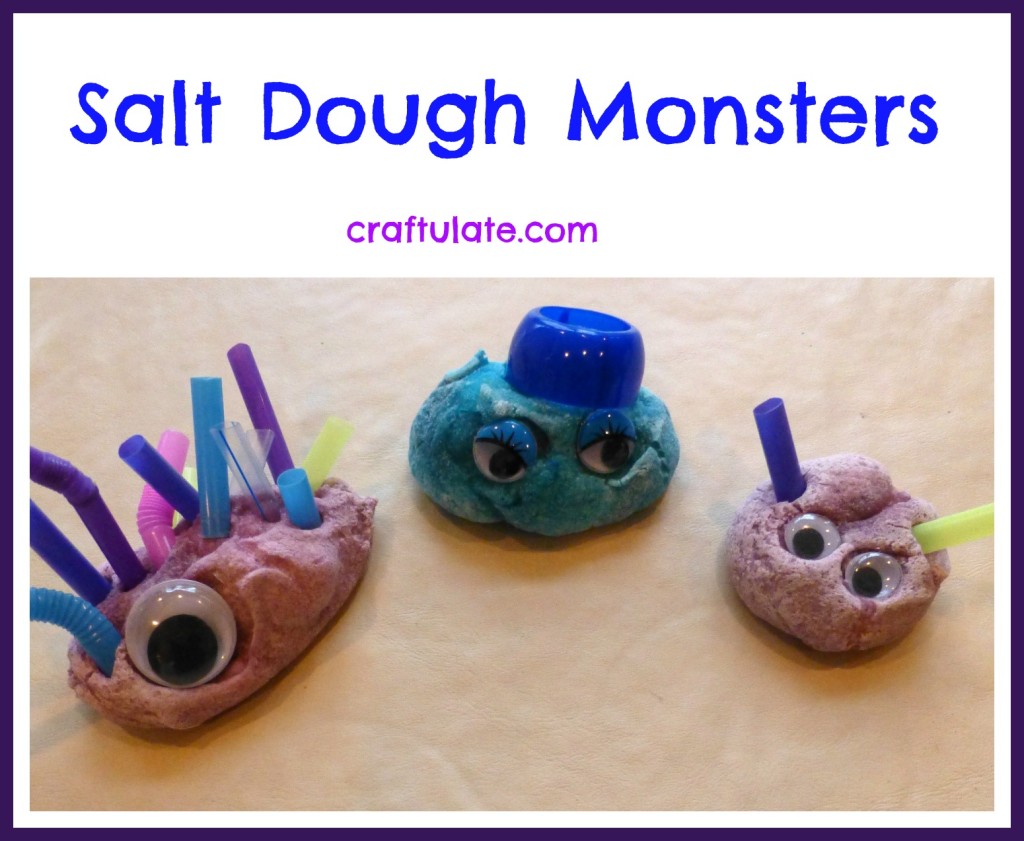 The following post contains affiliate links, which means that at no extra cost to you I can make a tiny bit of money to help support this blog. Thank you!
As soon as F saw me making up a new batch of dough he was very excited! I used the basic salt dough recipe from my
Glowing Salt Dough
post, replacing the Glo Away with a few drops of food coloring.
I made one batch of blue dough, and one batch of purple, and provided F with straws, pouch caps,
craft sticks
and googly eyes. The craft sticks seemed too big to use for the monsters, so we didn't use these in the end.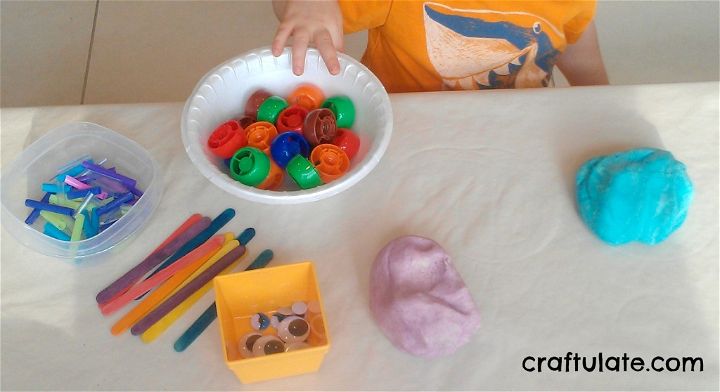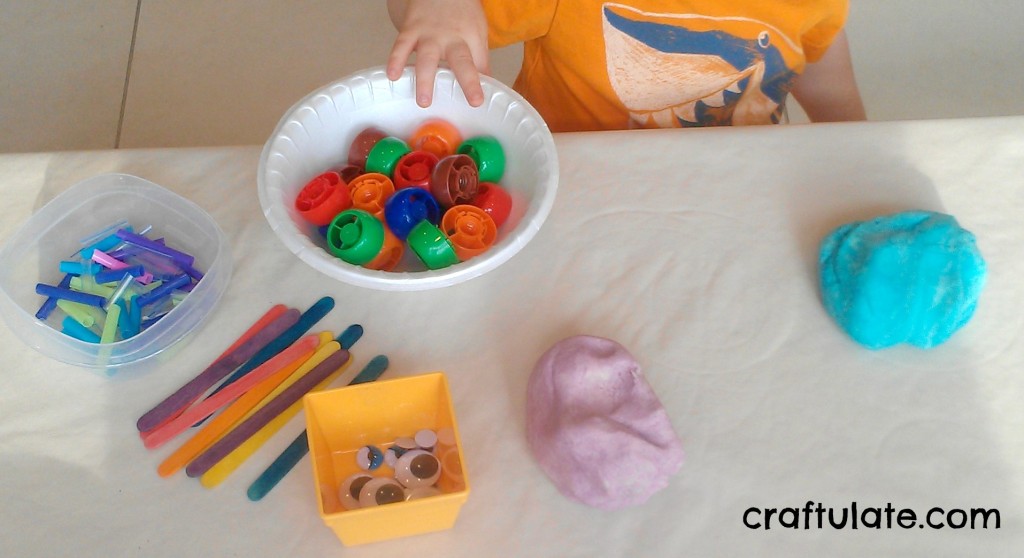 I made some monsters to demonstrate to F what we were doing. At first he wanted to play with the ones I had made but I had to explain that we had to wait for them to dry, and he could try making his own. I made suggestions and gave him some help every now and then, but most of it he did on his own.
He became rather obsessed with turning the pouch caps into hats, so we had a lot of "orange hat on" and "orange hat off" practice.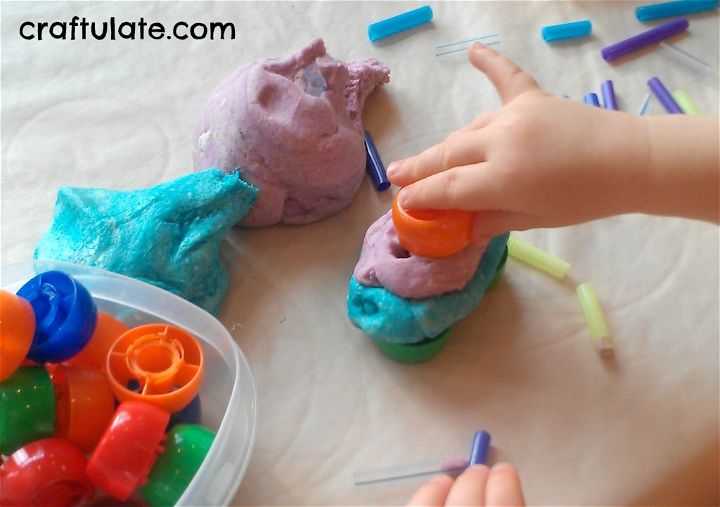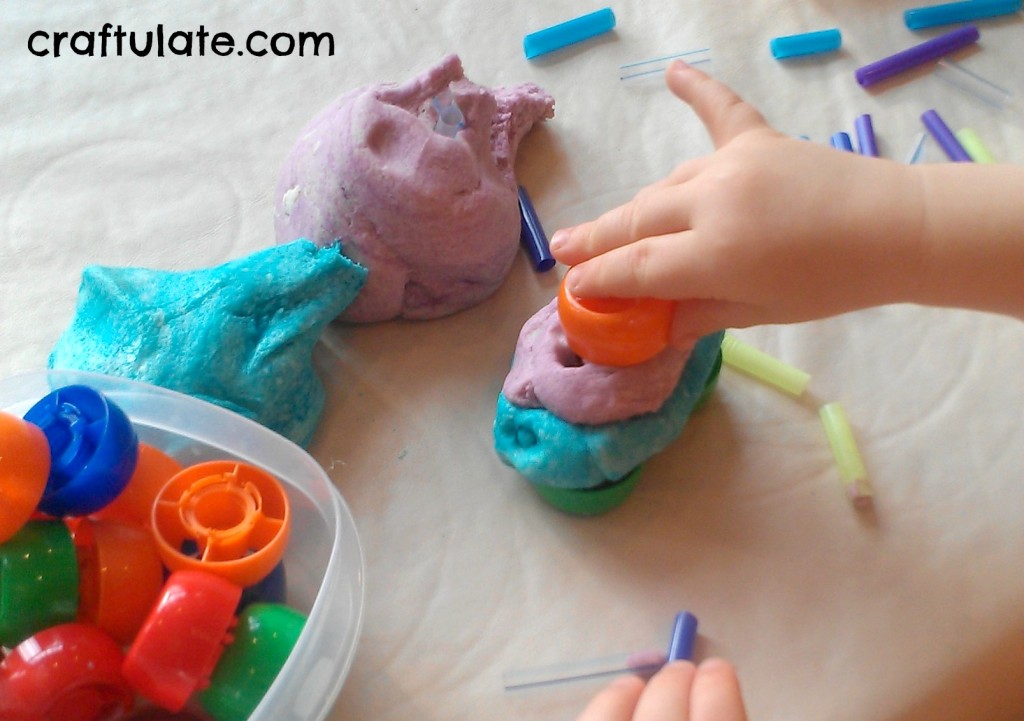 I placed the finished monsters on a silicone mat and left them to air-dry overnight.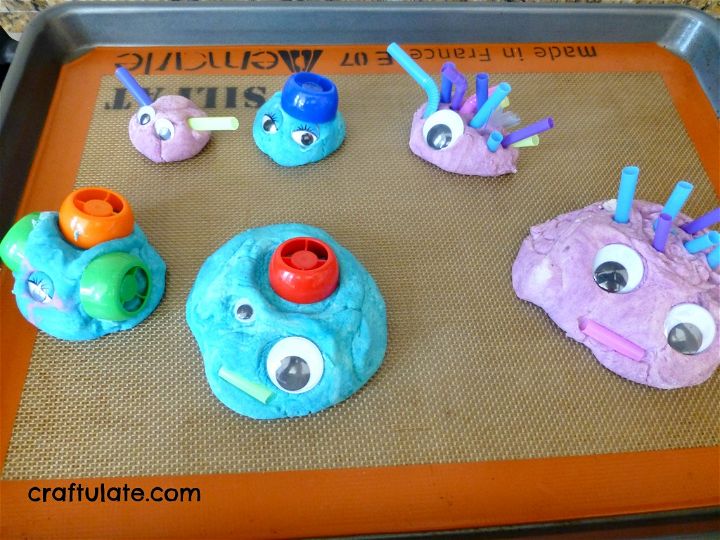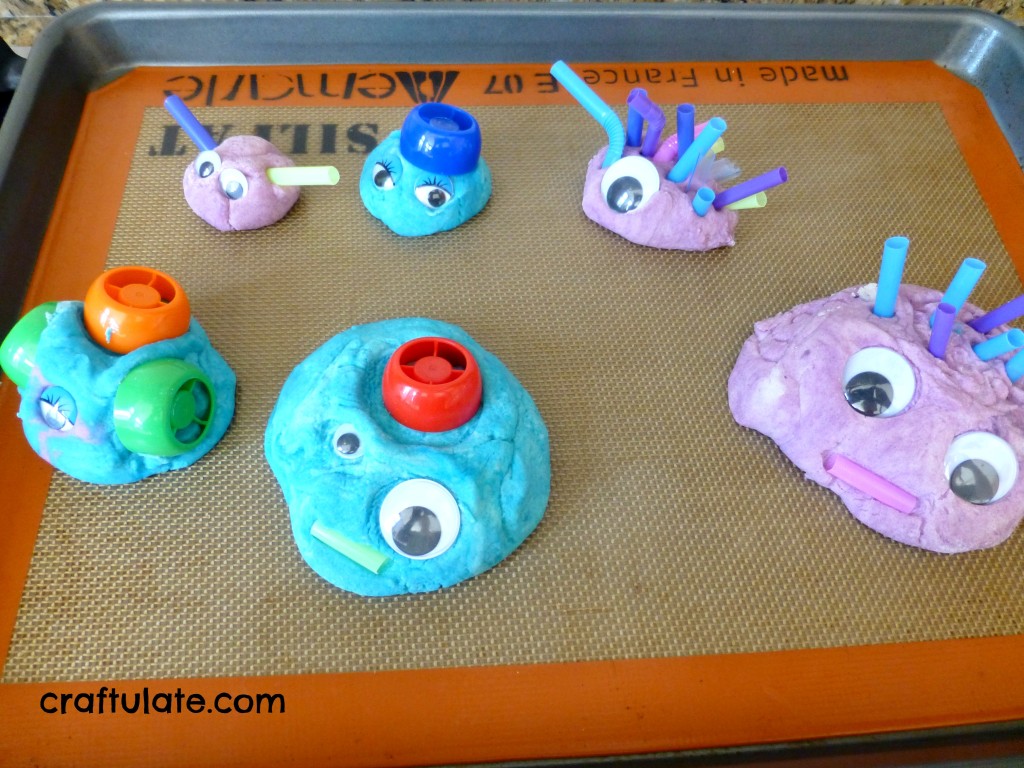 However, the monsters took several days to dry. I had to hide them so that F didn't see them and want to play with them. After three days I gave up on the largest ones ever hardening, but finally the three smallest ones were ready.
Note: When I have made salt dough crafts before I have carefully microwaved them to help them dry. I don't recommend that for this activity due to the plastic components. 
Meet Spike, Mrs Blue Hat, and Long Ears!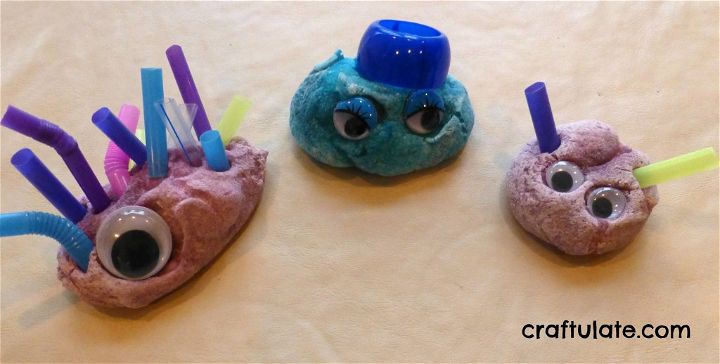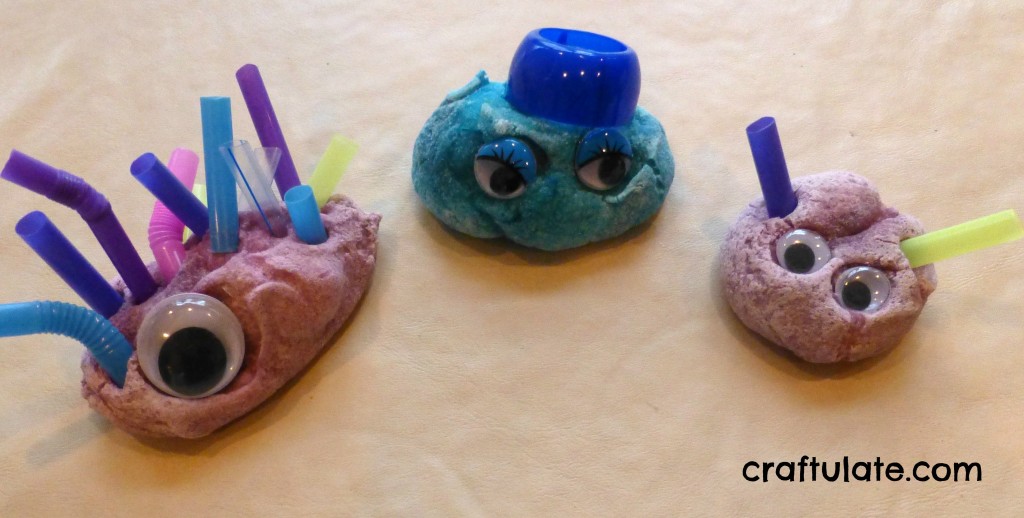 This made a lovely change from our play dough creations as we had something to show for it afterwards!