This crumbly, yet moldable cloud dough is a new substance for us – and to combat the winter blues I decided to make it beach themed!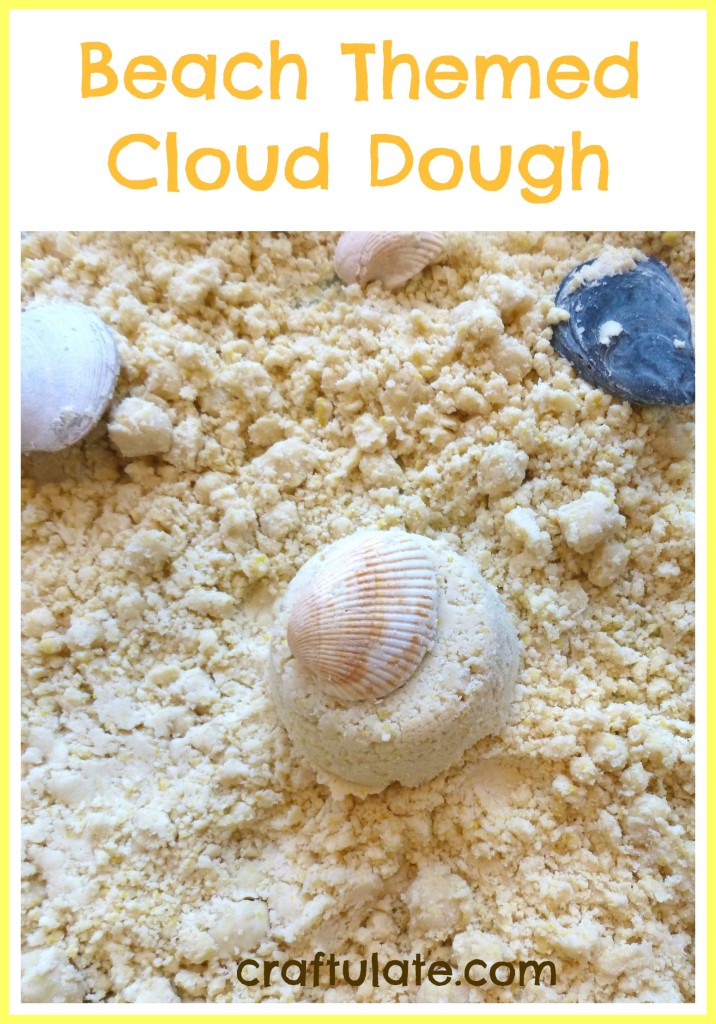 The following post contains affiliate links, which means that at no extra cost to you I can make a tiny bit of money to help support this blog. Thank you!
Snow is everywhere here. It's cold, we haven't been to the park in months. I decided to put us in a summery mood – if only for a short while!
I checked out many cloud dough recipes -essentially it is made from oil and flour – but I saw variations with baby oil, vegetable oil, flour, cornstarch and many different ratios. I had one bottle of dollar store baby oil and decided to add as much flour to it as I needed in order to make a dough that I liked. Because of the beach theme I wanted to make it yellow and came across a method of colouring it from Growing a Jeweled Rose using powdered chalk – and as it happened, I still had the leftover powdered yellow chalk from our Chalk Spray Painting activity!
This was my final ingredients list:
1 small bottle of baby oil (6.5 fl oz or just over 1 cup) *
3.5 cups of white flour
2-3 tbs yellow powdered chalk
* If you are making this cloud dough for little ones who put everything in their mouth, replace the baby oil with vegetable oil (or similar).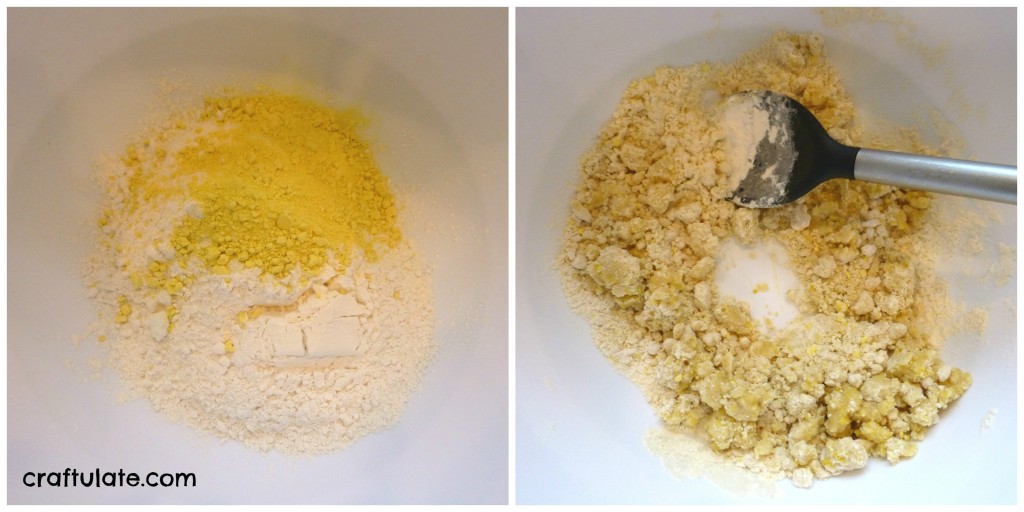 I put the cloud dough into a dish and added some sea shells and a scoop. The baby oil made the dough smell a bit like suntan lotion! And yes, we still have our snowflake tablecloth but I say "pah!" to the winter today!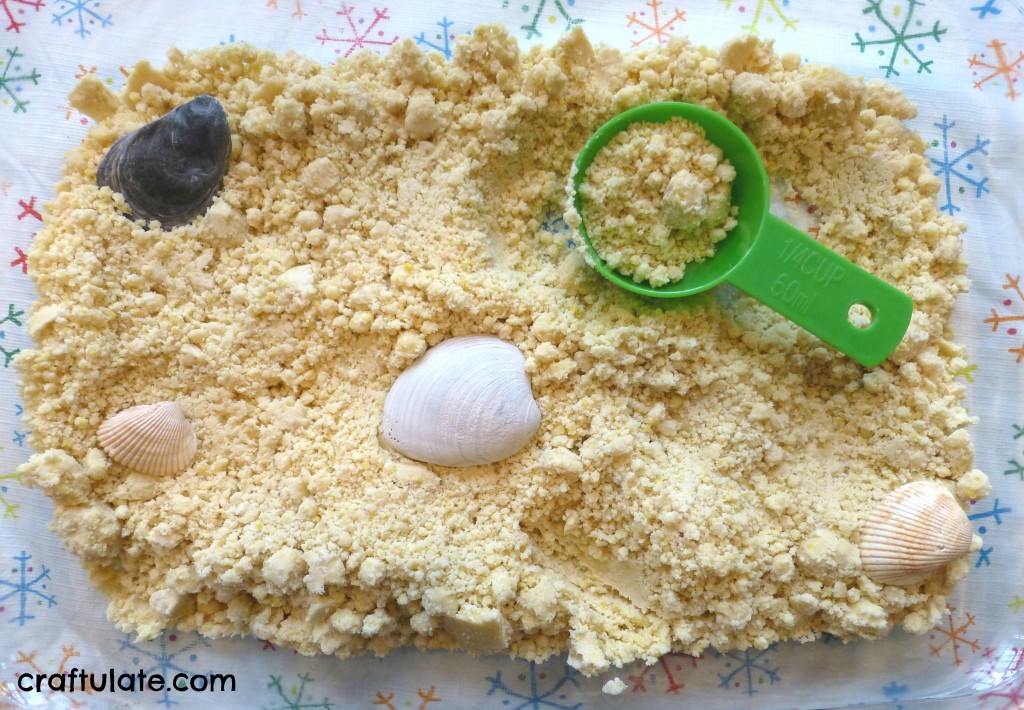 The dough is crumbly yet moldable. Not exactly like wet sand, more like slightly damp sand. In fact if you've ever rubbed flour and butter together in your finger tips, it's pretty similar. Which is not really a surprise, now I think about it!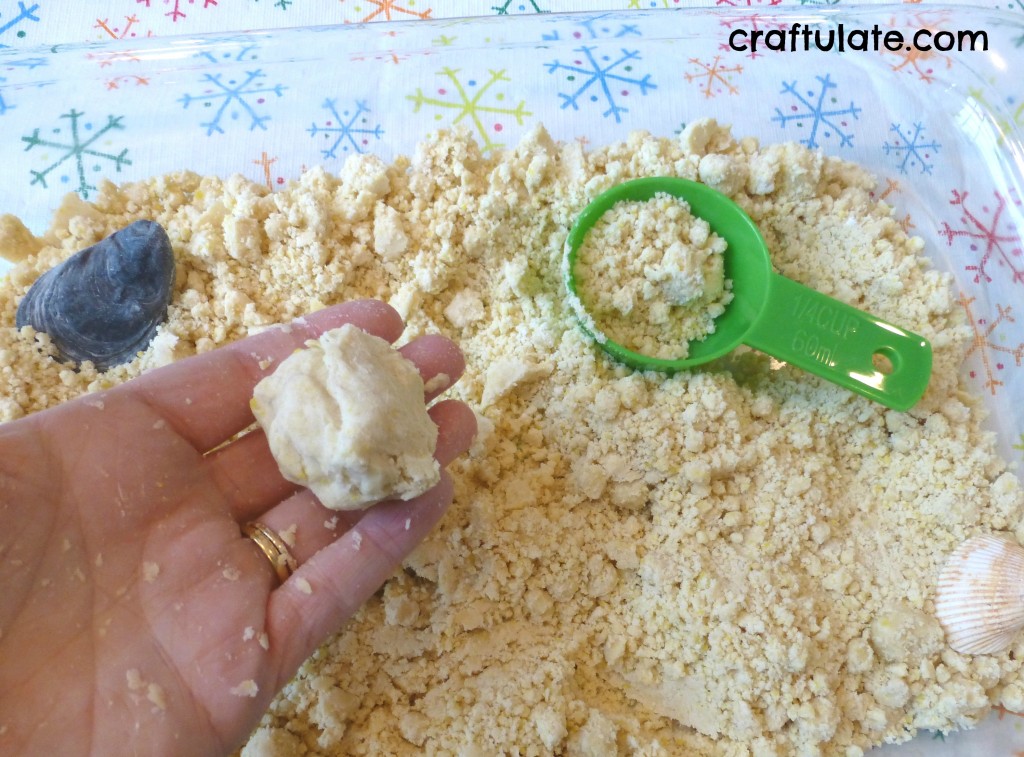 F has been trying to make sandcastles with beans from his Dried Bean Sensory Table – but as you might imagine they haven't been that successful. So he enjoyed making sandcastles with this sand dough.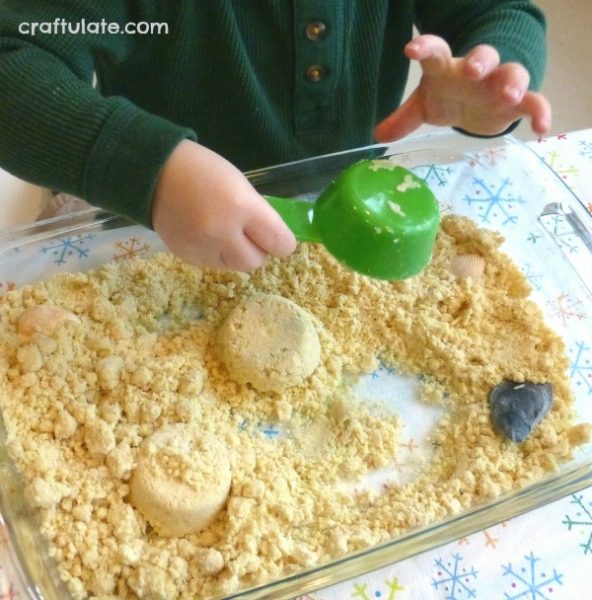 We also made some sandcastle towers together!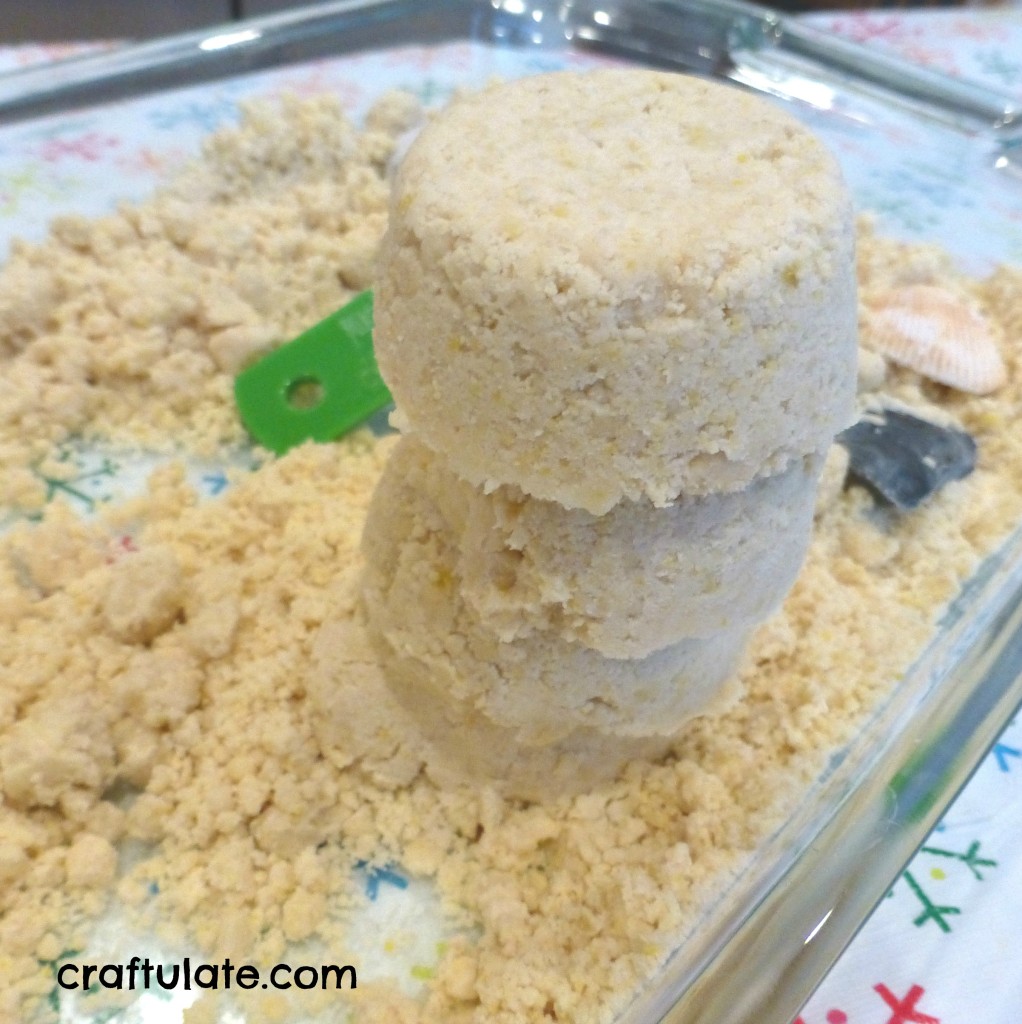 Mess free, this is not. Due its crumbly nature, it is all too easy to crush a molded ball of the cloud dough and then bits fly everywhere. And it gets stuck in your fingernails way easier than regular play dough.
The next day he played again! Again he didn't get stuck in with his hands, but we're working on that!