Jump to recipe
This herb and spice play dough recipe uses natural flavors and scents to create an amazing sensory experience!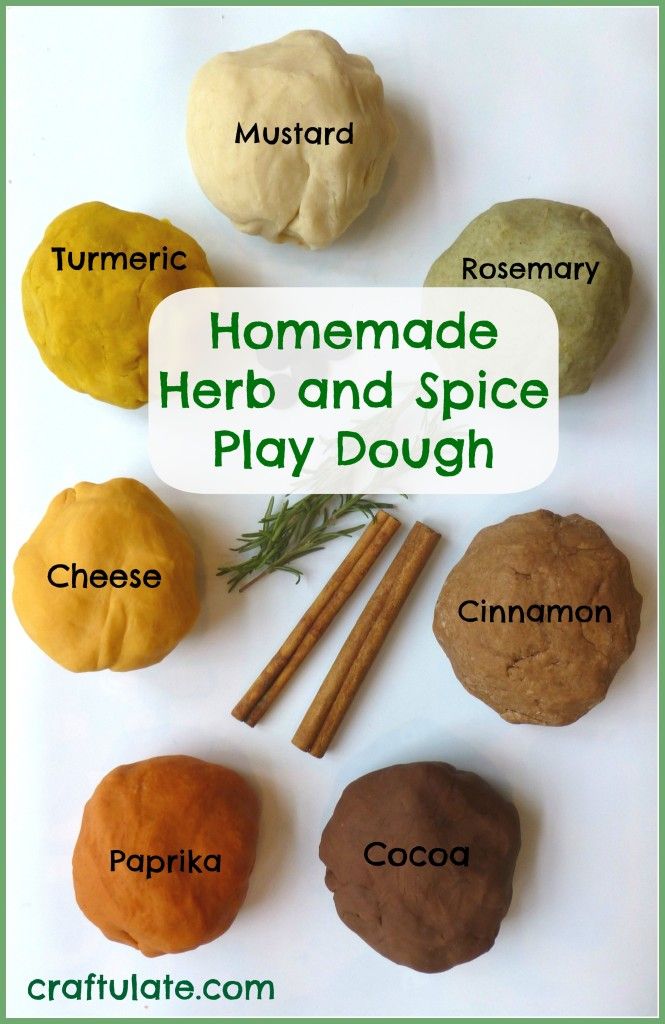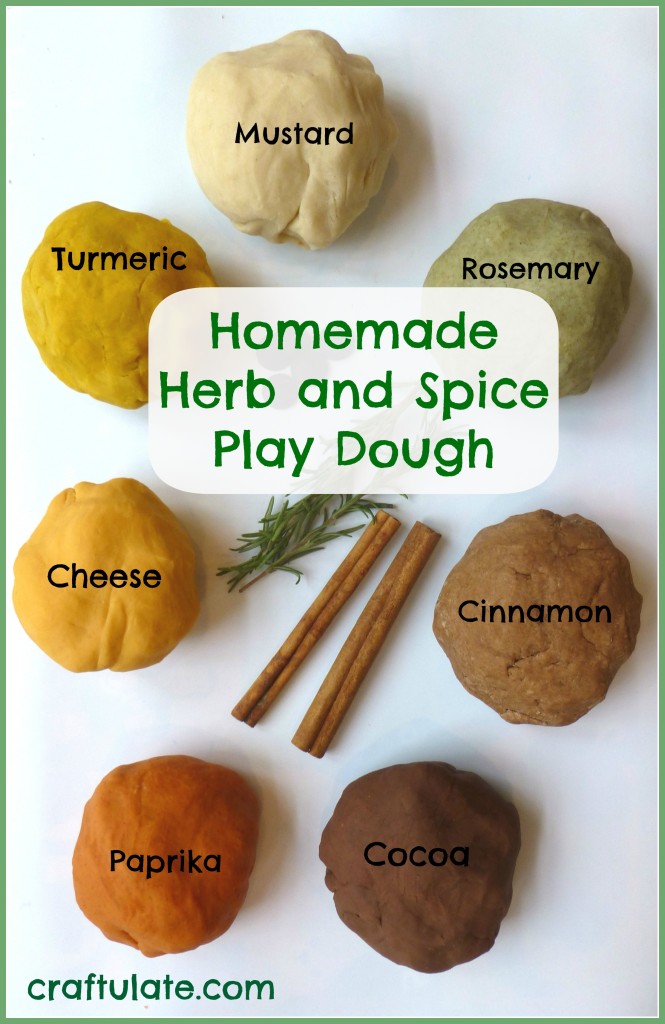 The following post contains affiliate links, which means that at no extra cost to you I can make a tiny bit of money to help support this blog. Thank you!
If you are a regular reader then you'll know that my son LOVES play dough. I enjoy making my own for lots of reasons – I can control the colour but also I know just what goes into it. I have a standard recipe that I use and then adapt, but it occurred to me that rather than using food colouring, I could use natural sources of colour, and make herb and spice play dough!
We used some amazing herbs and spices from  The Spice House.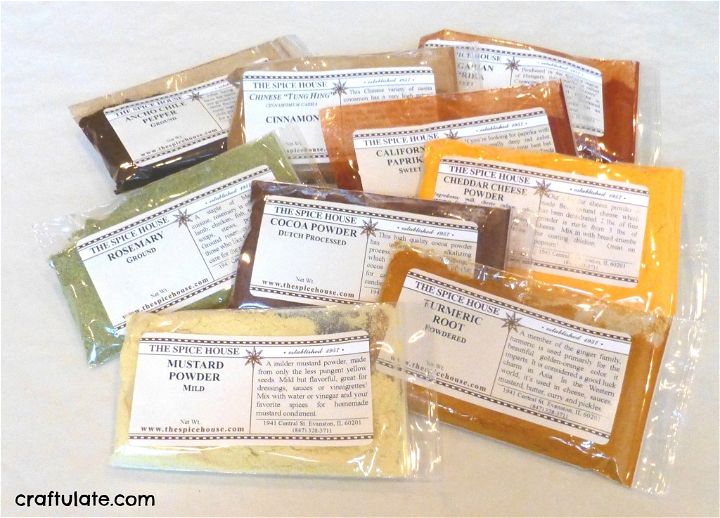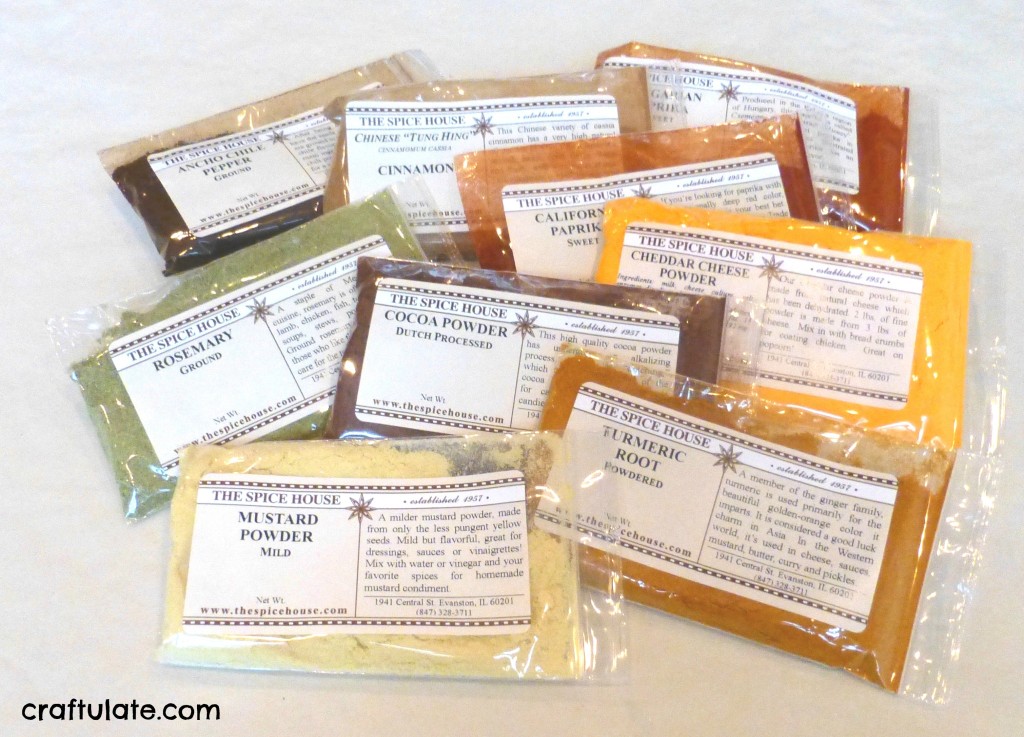 Here's what we used!
Californian Paprika
Ground Turmeric Root
Mild Mustard Powder
Ground Rosemary
Ground Cinnamon
So let's make some dough!
Here are the ingredients for the basic dough:
½ cup AP flour (plain flour)
½ cup water
2 tbs salt
1 tsp cream of tartar
Herbs and spices (see below)
(Full instructions and video can be found here)
I made a batch as above for each powder. These are my suggested quantities of how much of each herb and spice to add:
Ground Rosemary – 2 tbs
This gave the dough a soft green colour and a wonderful woody smell. The ground rosemary didn't mix in completely so the dough has a slightly mottled (not unattractive) colour.
Mild Mustard Powder – 1-2 tbs
I didn't really see much change in colour between adding one or two tablespoons. The mustard powder mixed in really well, giving a subtle light yellow colour.
Ground Cinnamon – 1 tbs
The cinnamon produced a lovely milky chocolate-coloured dough (pictured below) – and the wonderful warm spicy smell got me in the mood for autumn a few weeks early!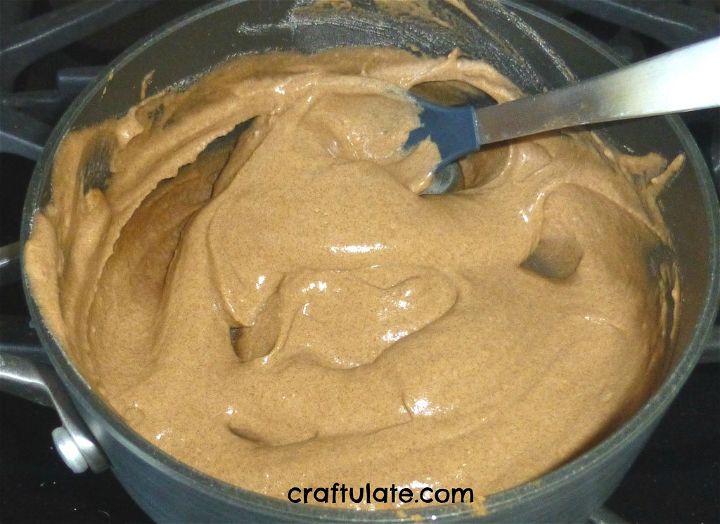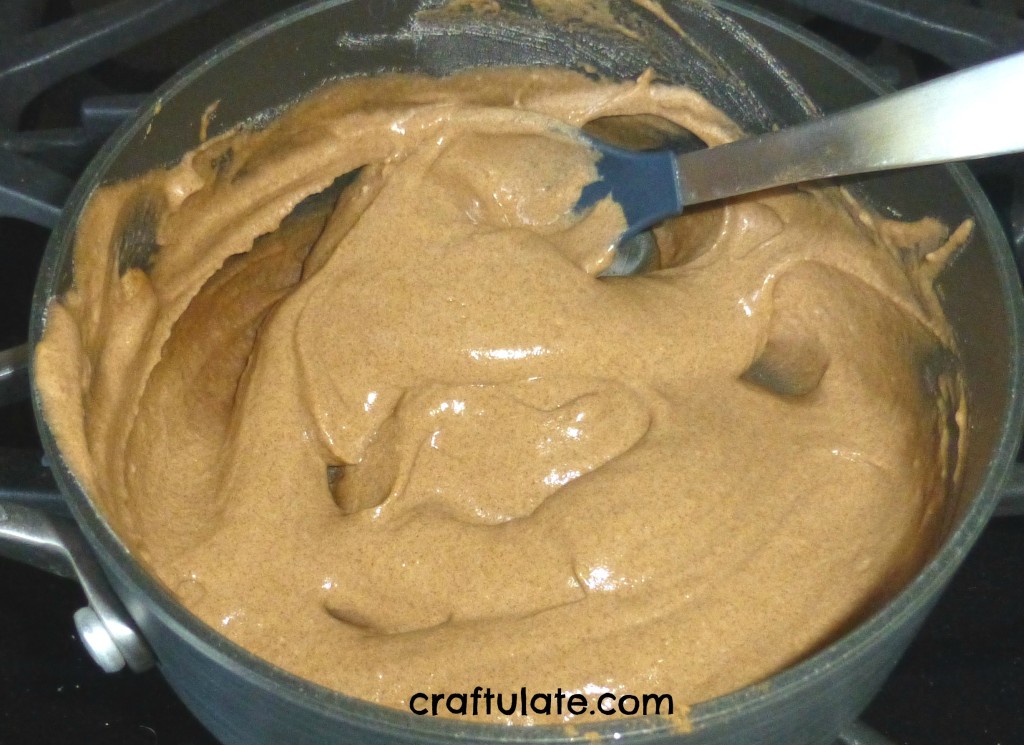 Ground Turmeric – 1.5 tsp
The turmeric gave the dough an amazing bright yellow colour and a lovely spicy aroma.
Cocoa Powder – 1-2 tbs
Plain play dough plus cocoa powder equals Chocolate Play Dough! I think this was the only time I was even vaguely tempted to eat! The cocoa powder was slightly harder to blend than the other powders initially, but after kneading came out fine.
Paprika – 1 tsp
Paprika is my third favourite smell, so I absolutely loved making this one. It gave such a warm red colour to the dough as well. (First and second favourite smells are chipotle and melting chocolate, in case you were wondering).
Cheddar Cheese Powder – 1 tbs
This was the powder that I was most intrigued to try as I've never worked with it before. It blended really well and despite the brightness of the neat powder it produced a lovely light orange dough.  The final result was like a ball of cheese sauce!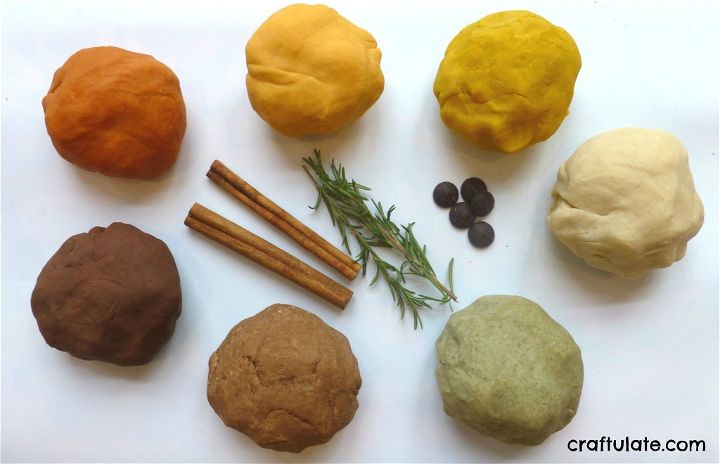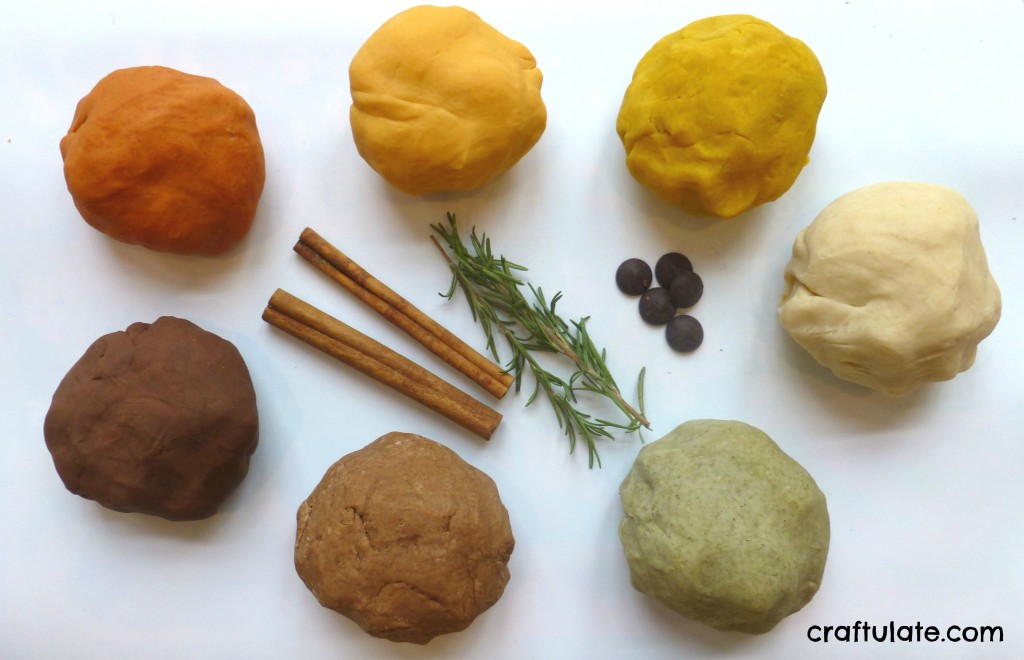 [bctt tweet="This all-natural homemade #playdough is made from herbs and spices! A wonderful #sensory experience for kids. "]
One thing I was concerned about was whether the herbs and spices would stain hands or surfaces. After lots of kneading each dough I didn't get any stains on my hands at all. I pressed all seven doughs onto a pieces of white paper and left them for an hour to see if any colour seeped out. There was a tiny bit of staining from the paprika, turmeric and cheese dough, so you may want to choose your surface carefully for these ones!
I presented the play dough at a playdate, and the kids (and adults!) loved it. I resisted getting out the usual brightly colored dough accessories (OK, I hid them from F) and instead we used craft sticks, wooden trees and small rocks. Favorite doughs were cinnamon and rosemary for the smell, and turmeric for the color. The mustard was least popular as it didn't have a strong color or scent.
 [bctt tweet="Homemade Herb and Spice Play Dough #playdough" username="craftulate"]
Homemade Herb and Spice Play Dough


This herb and spice play dough recipe uses natural flavors and scents to create an amazing sensory experience! DO NOT EAT.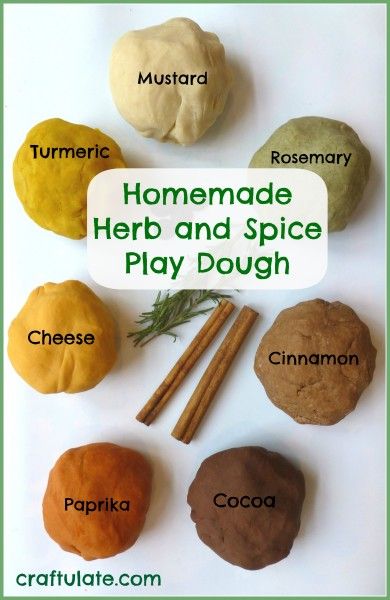 Ingredients
½ cup AP flour (plain flour)
½ cup water
2 tbs salt
1 tsp cream of tartar
Herbs and spices
Instructions
For each batch of play dough, add all ingredients to a saucepan and mix well. See main post for suggested quantities of herbs and spices.
Place over a low-medium heat and cook, stirring constantly, until the dough forms into a ball.
Place onto wax paper, let cool, then knead until smooth.
© 2023 This recipe is copyright of craftulate.com, do not reprint or republish without permission.