This play dough volcano is a classic science activity that every kid should try!!!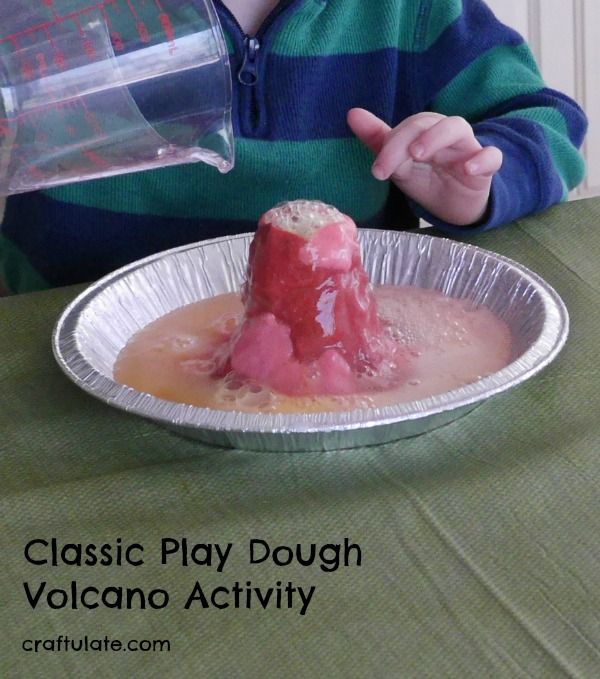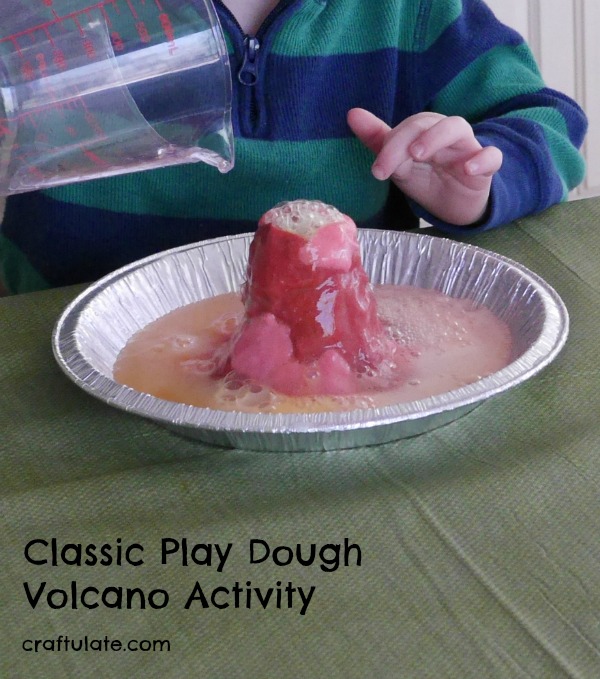 The following post contains affiliate links, which means that at no extra cost to you I can make a tiny bit of money to help support this blog. Thank you!
It really didn't take long to set up this activity. Of course you could embellish it with extra decorations, but I kept it simple. We used:
Old play dough (you won't get it back to play with after this!)
Small glass jar
Foil plate (or any dish with sides would be fine)
Baking soda
Vinegar
Jug
I placed about a tablespoon of baking soda and a few drops of red food dye into the glass jar, then placed it in the middle of the plate. Then I molded the play dough around it in a volcano shape. Previously I have added dye to the vinegar, but I wanted the red "lava" to be a surprise!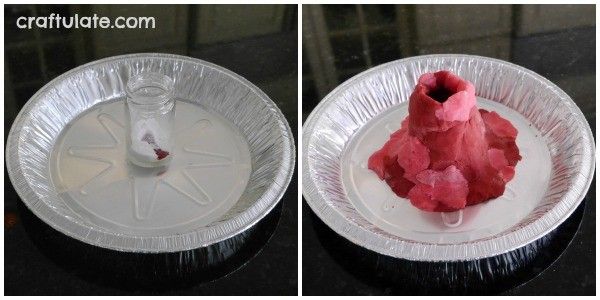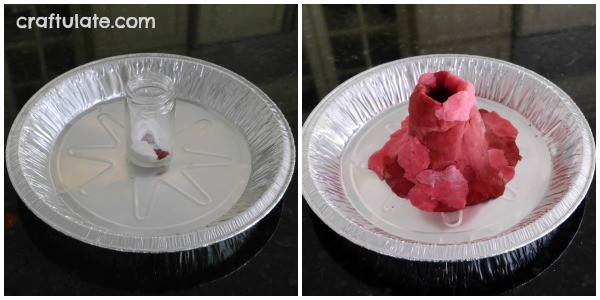 I provided F with the vinegar in a jug – about ½ cup – and he seemed to know just what to do! He poured it in…
And whooosh!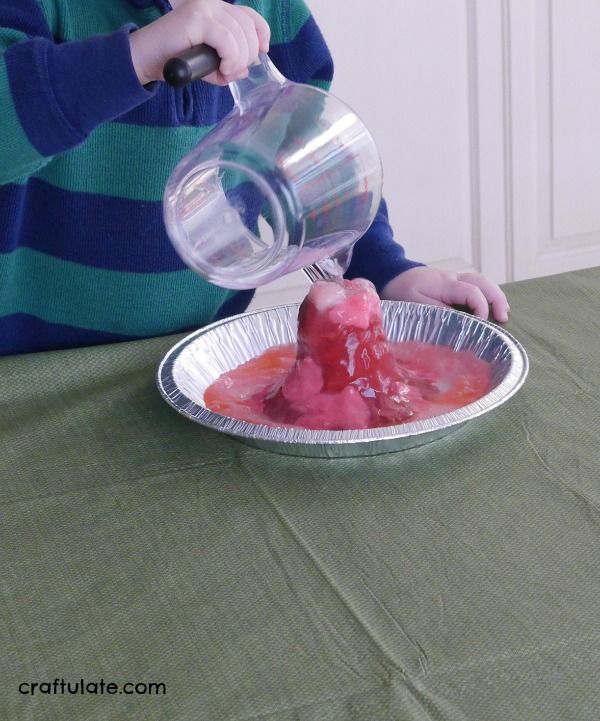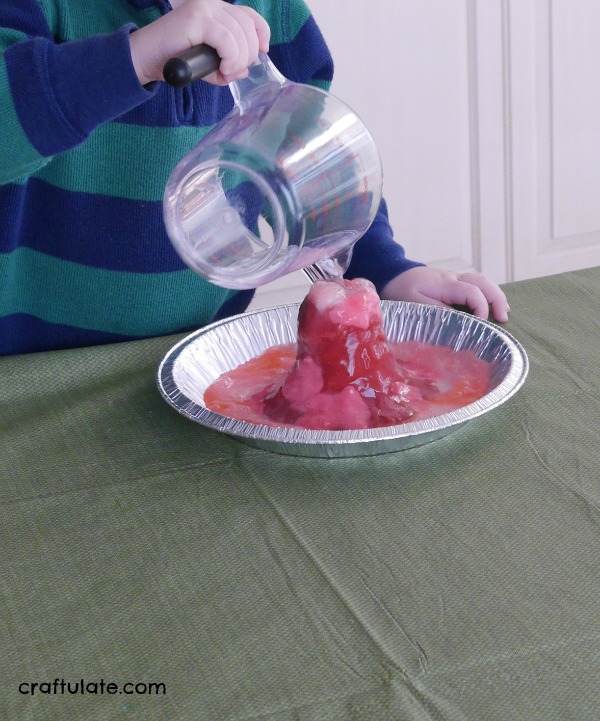 He asked to do it again, but with a different colour. I poured out the vinegar, added more baking soda and dye to the jar, and we tried again. Blue!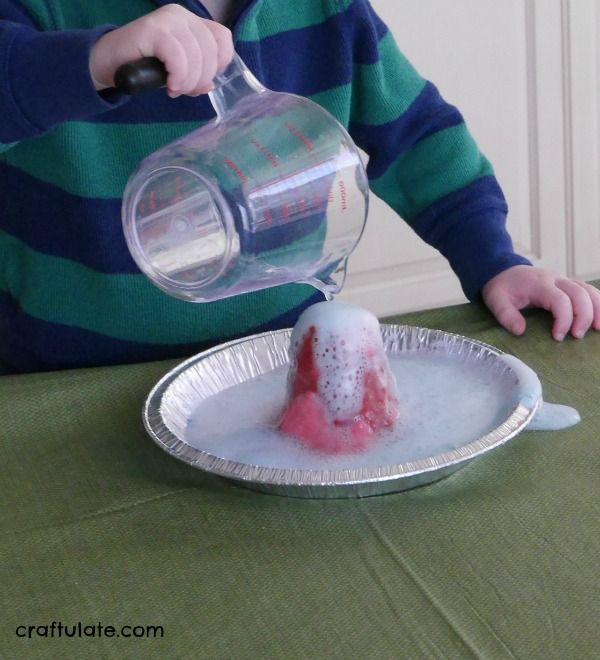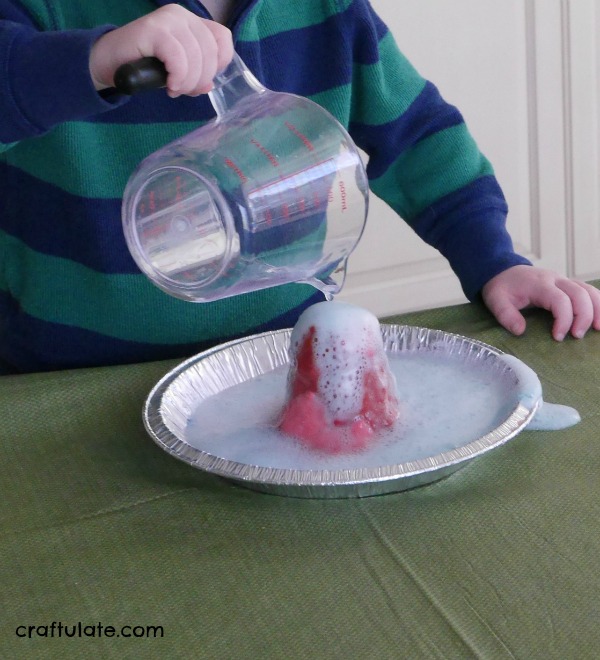 And then orange!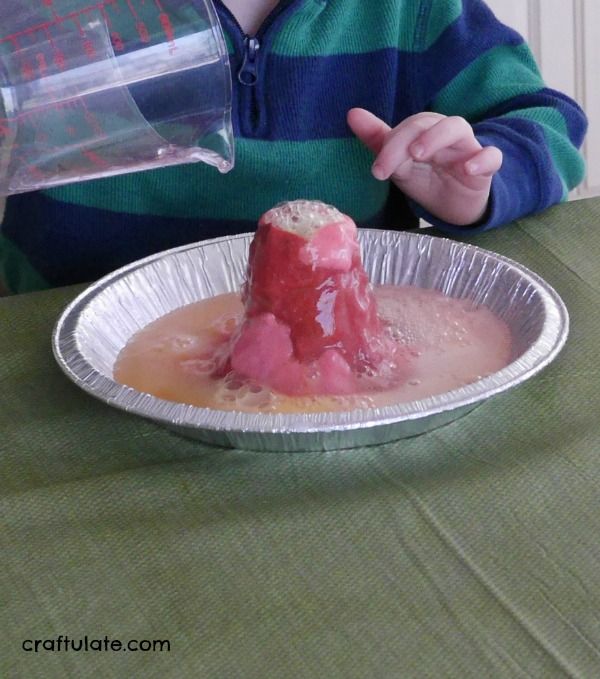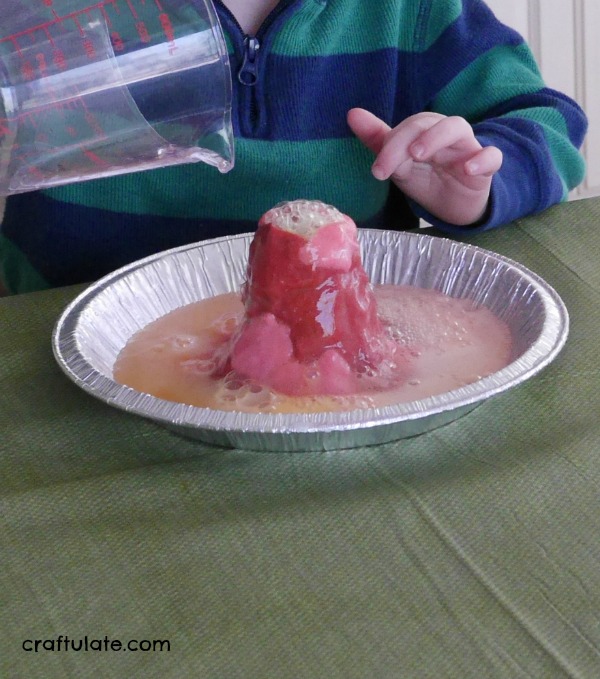 He could have done this many times over but I was running out of vinegar! Want to know WHY this happens? Well, the vinegar and baking soda react together to create carbon dioxide – and this gas makes all the bubbly eruptions! We both loved this classic activity!