Here is the last in our transportation series – All Things Train! We looked at electric trains, diesel trains and of course steam trains!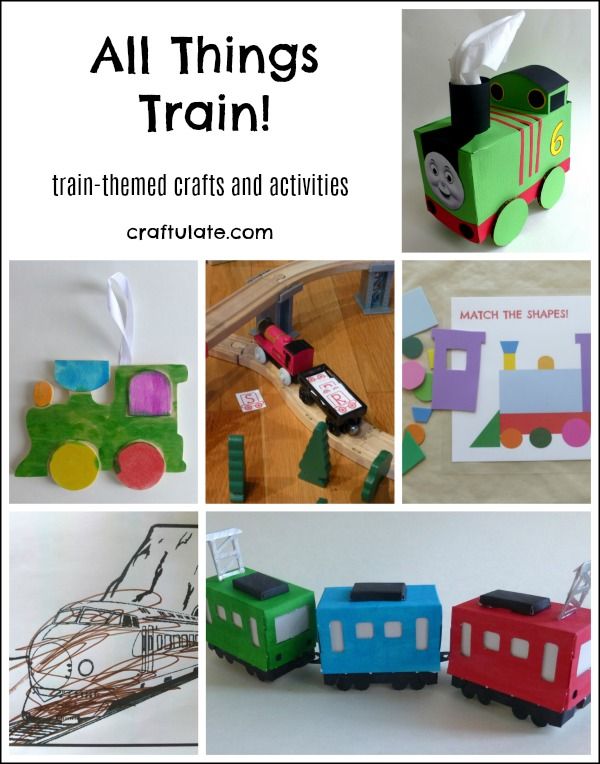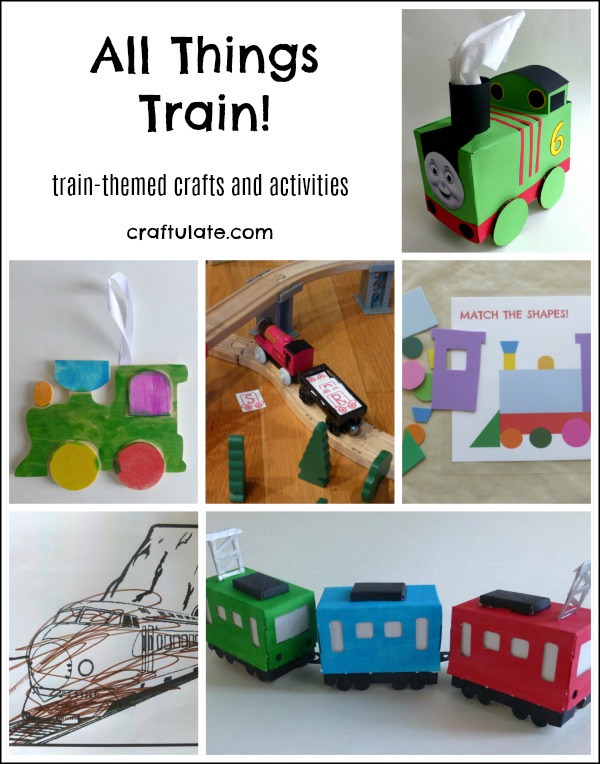 The following post contains affiliate links, which means that at no extra cost to you I can make a tiny bit of money to help support this blog. Thank you!
So far in our transportation series we have featured airplanes, cars, trucks, tractors, boats, construction vehicles and buses. But considering that I have a train-obsessed son, I've actually found it rather hard to get round to finishing the unit about trains. Mostly because we always seem to focus on trains every day! So here are a couple of new train-centric crafts, and then some links to our favourite train crafts and activities that you may have missed.
Wooden Train Ornament
I found a wooden unfinished train-shaped cutout (like this one, but with a hanging tape attached) at my local craft store, and we used dot markers to paint it. After dabbing on a few colors F wanted to play with the lids (deliberately replacing them on the wrong paint tube to get my reaction!) so I finished painting the train.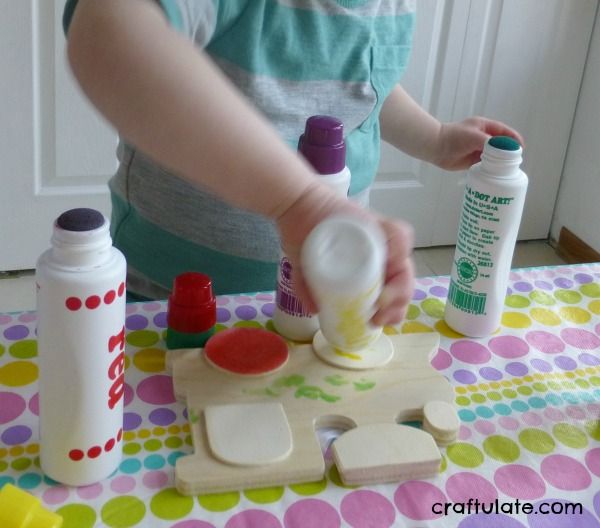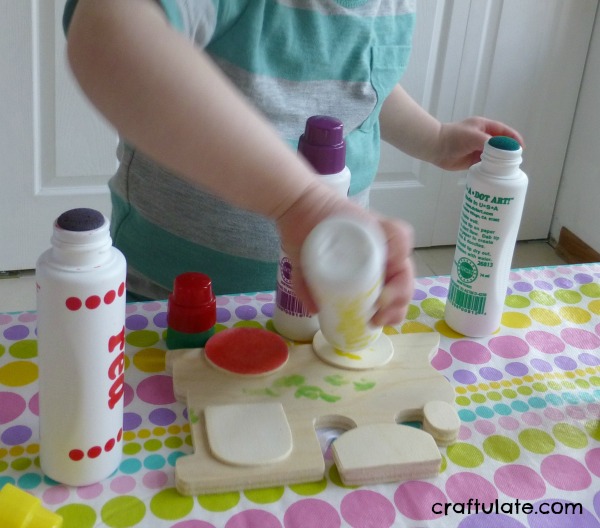 Coloring Train Pictures
Coloring isn't F's favorite activity right now but he did agree to color in this picture of a modern train. He chose brown!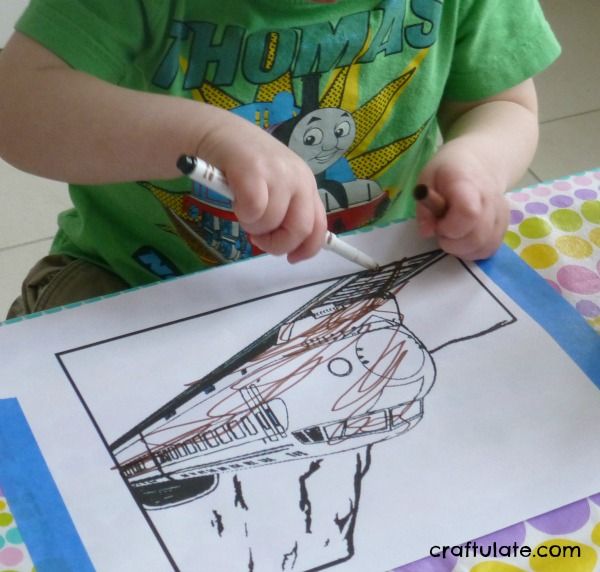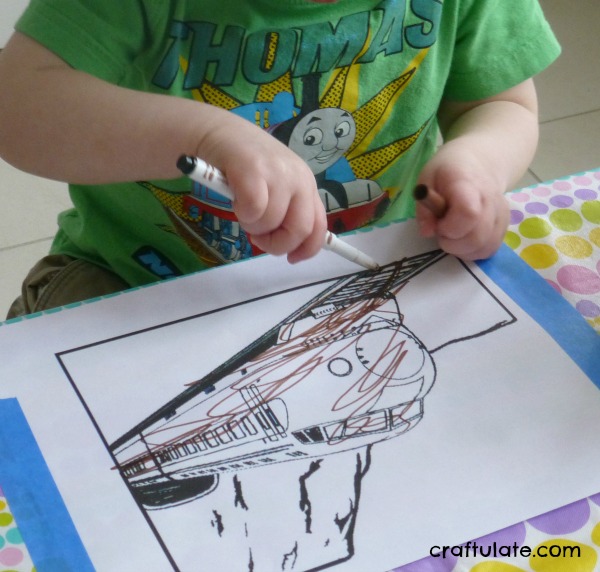 Electric Train Papercraft
This craft was a joint effort! We used the press-out pieces from the book Things That Go and F colored in the three train cars. I colored in some of the other details like the electrical connectors (using my silver Sharpie), the roofs and the bases. Then I got to construct them and F got to play with them!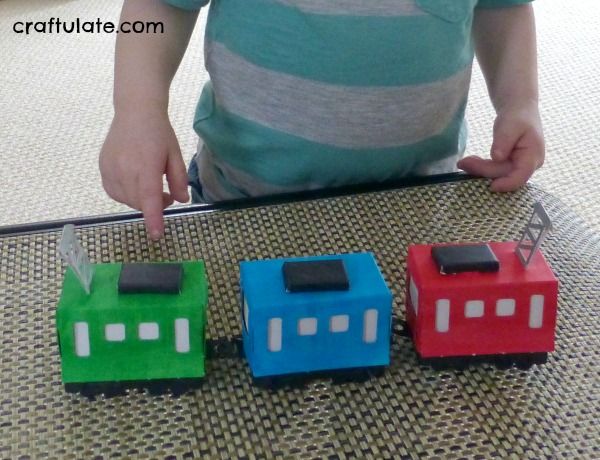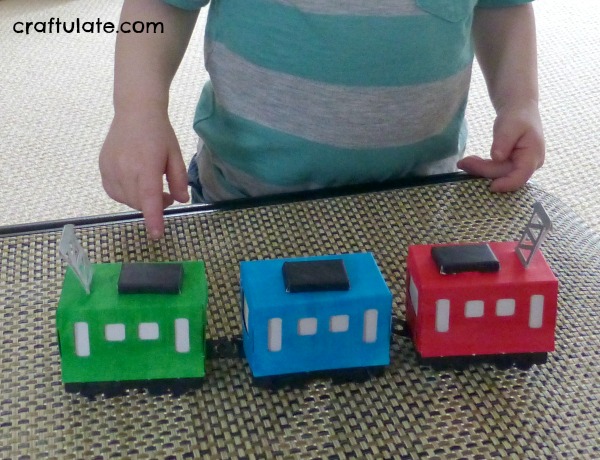 Our Favorite Train Books
Find our top ten train books on a separate post HERE!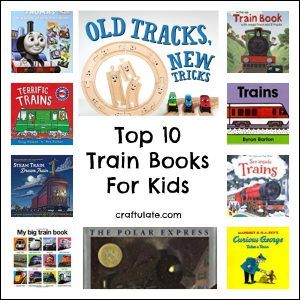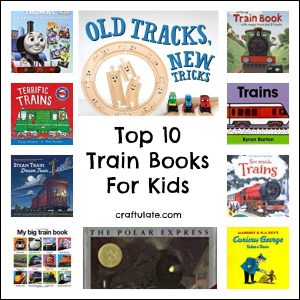 Our Favorite Train Kindle Apps
TooTooNi! by Planarsoft
We've had this app for nearly two years now and it is great value! It features 15 games within the app including painting, connect the dots, maths, puzzles and mazes. Highly recommended!
Toca Train by Toca Boca
Drive the train around the track, collecting passengers or cargo. Change the speed, blow the whistle, and even change camera angle.

Chug Patrol – Chuggington Interactive Book by Story Toys
A little more expensive than the other apps but this interactive book is great! Every now and then there is a break in the story with a little game – it really makes the book come alive.


These are some more train crafts and activities that we have shared recently:
Train Track Number Hunt
Plan a route around the train track so that the train collects the number blocks in the right order!
Steam Train Table Tent
Make this cute table tent for your train-lover!
Train-Themed Unwrapping Activity
Great fine motor skills activity with a winning incentive!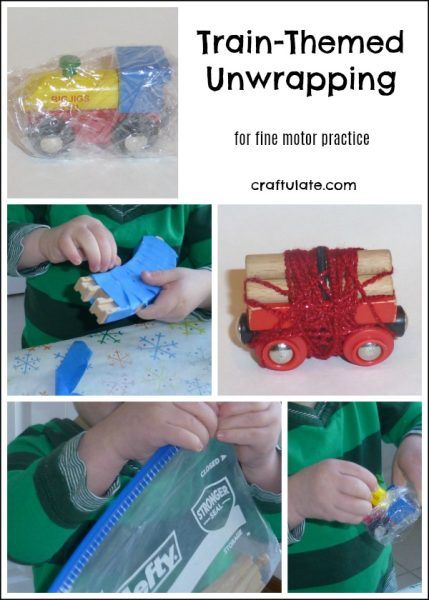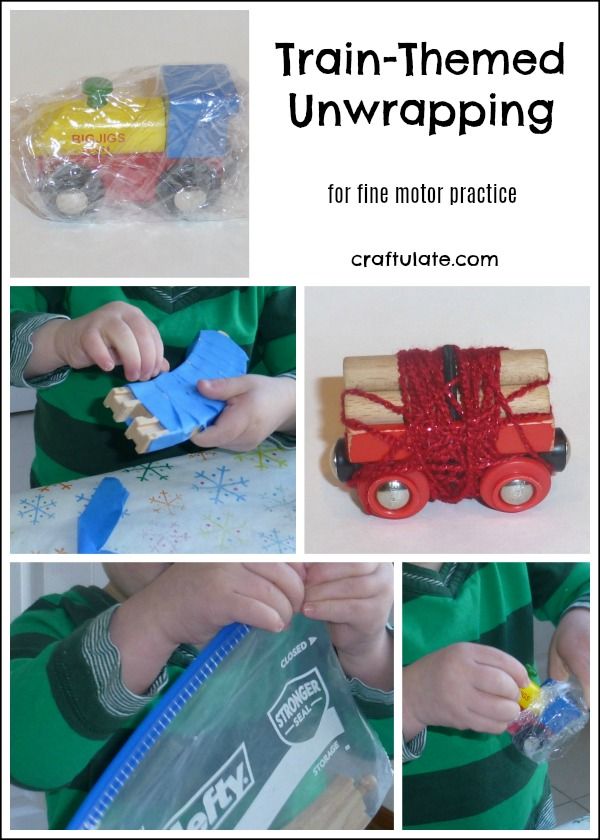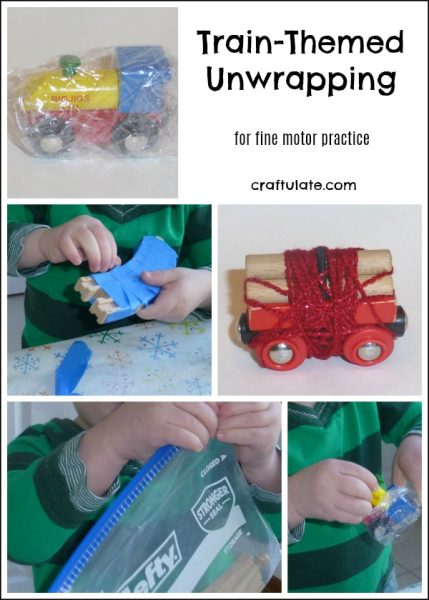 Train Connect-the-Dots with Numbers
Transportation themed worksheets featuring numbers rather than dots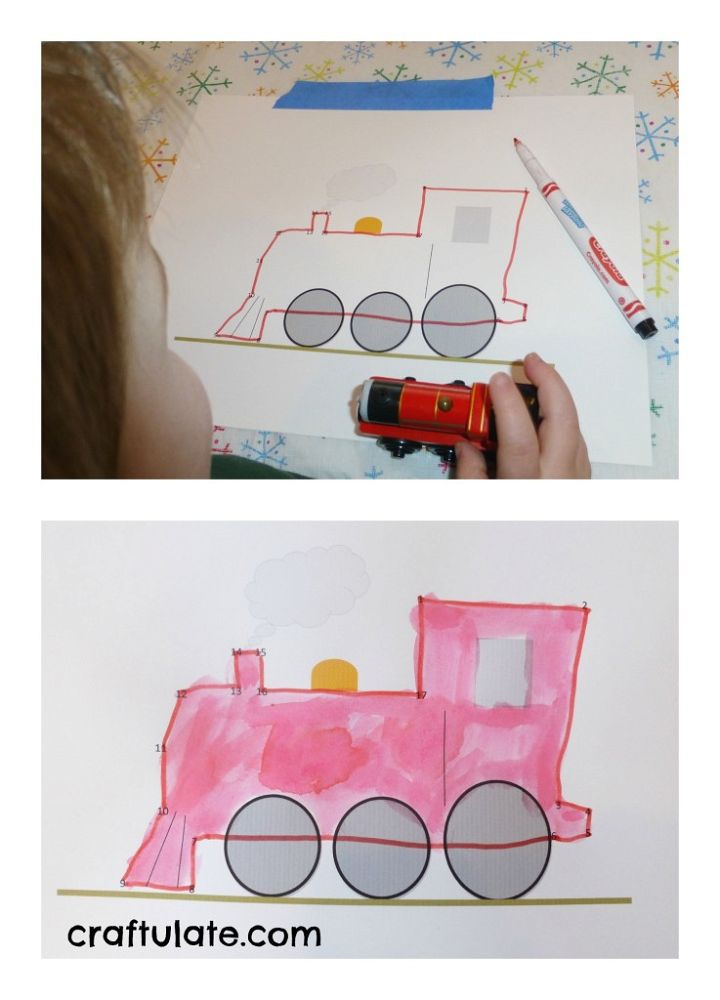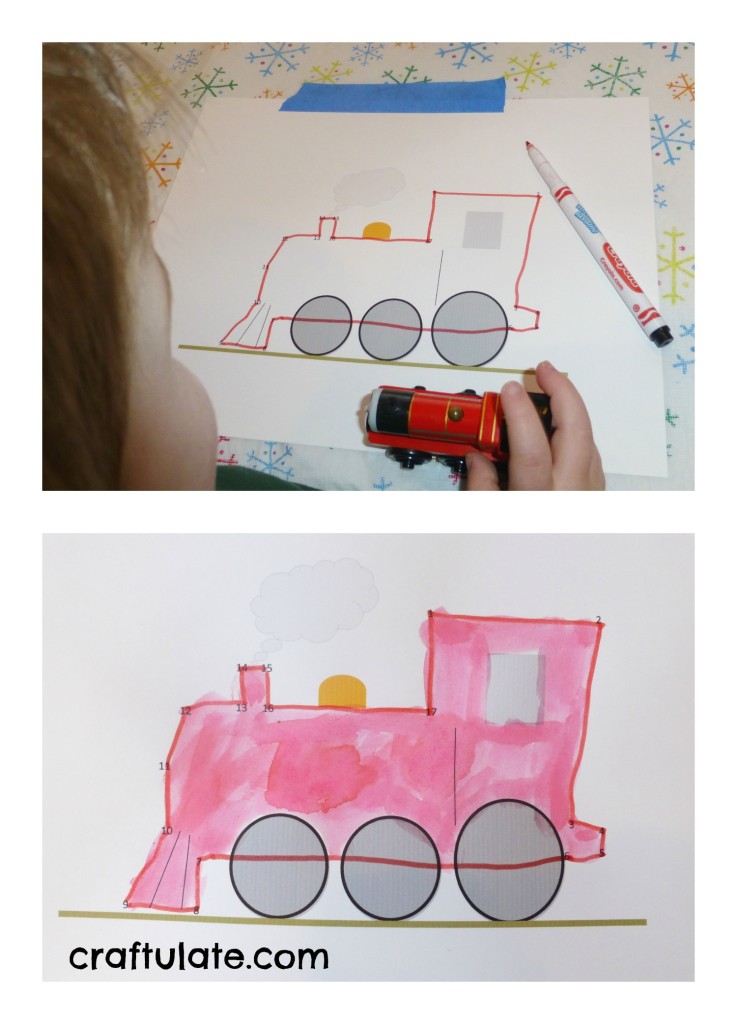 Tissue Box Train
I made this for my son and unsurprisingly he loves it!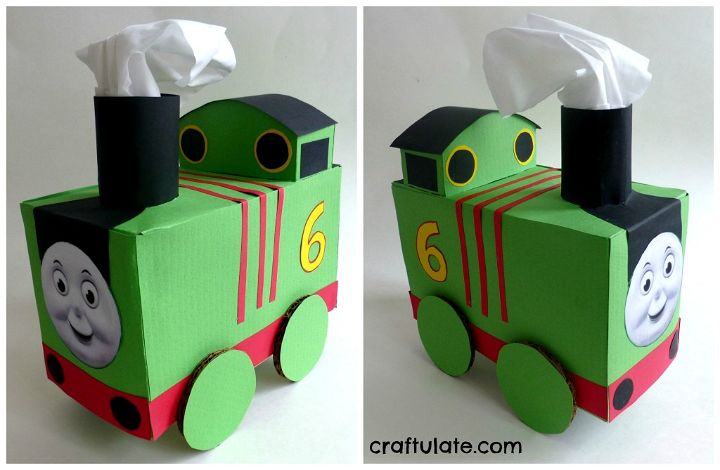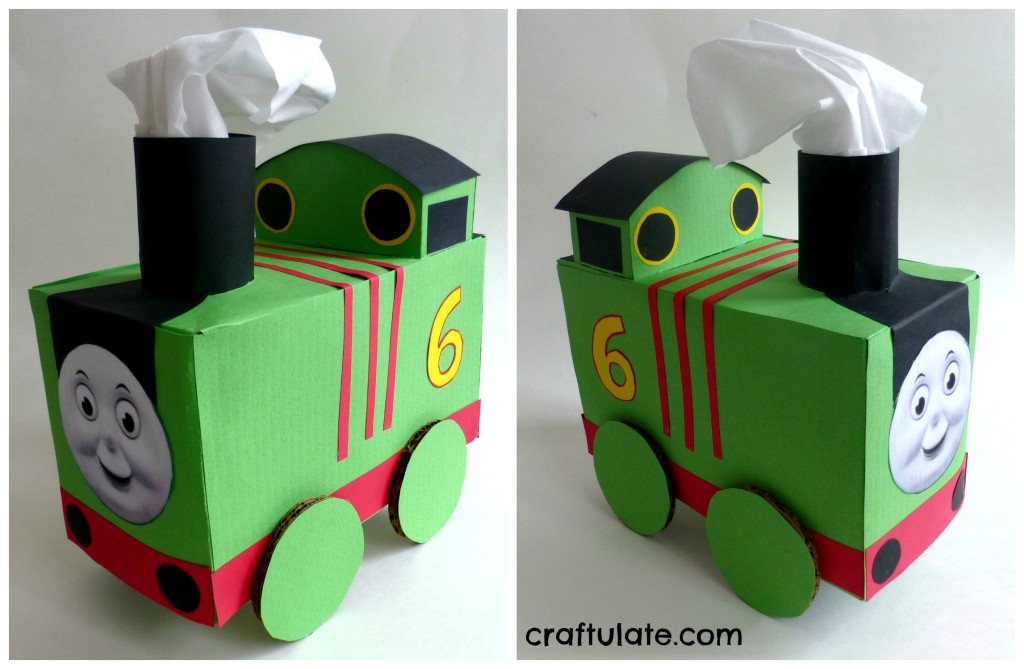 Train Shape Matching Puzzle
We played with this puzzle on a laminated template, with magnets and also in the bath!!
Alphabet Train
An alphabet version of our successful train track number hunt!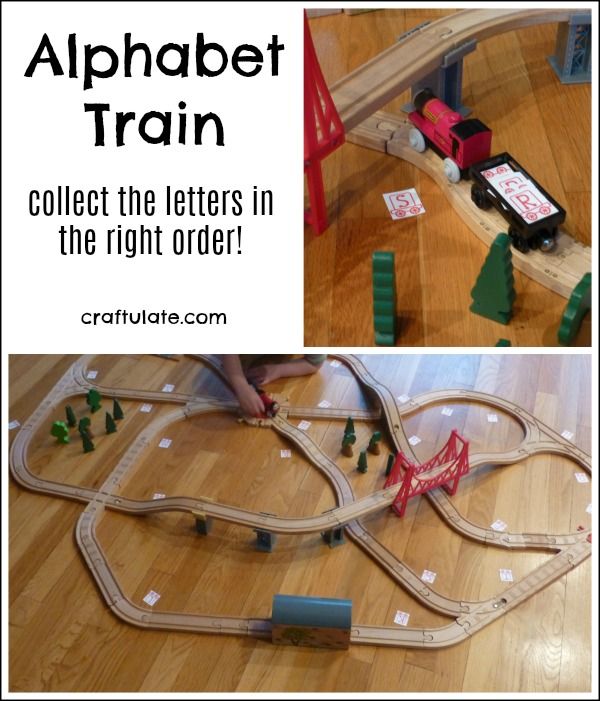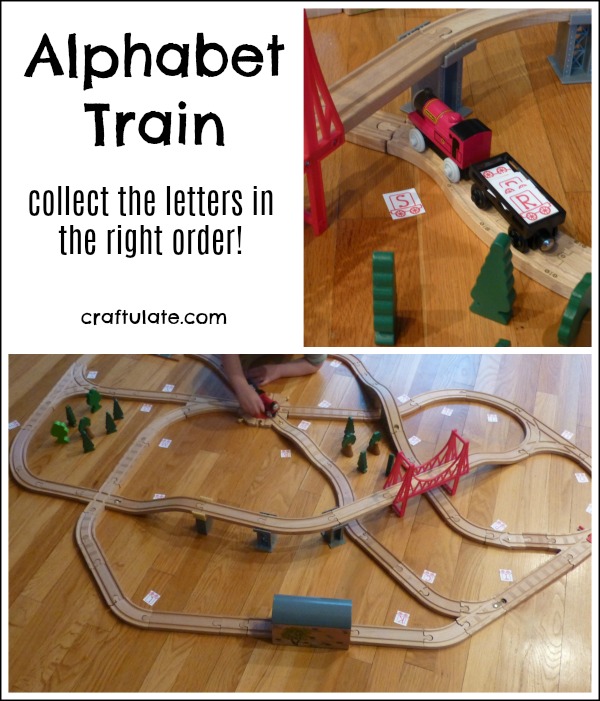 Homemade Jigsaw Puzzle
Feature  your child's favorite train on this DIY puzzle!
DIY Train Set for the Bath
These trains and tracks are made from craft foam, and are great for having  fun in the bath.




I'd also like to take this opportunity to give a quick shout out to my friend Jessica over at the blog Play Trains who has published her first book! "Old Track New Tricks" is a super cute story about wooden tracks that do tricks to show kids what they can do! A wonderful story and lots of great activity ideas, too.