With all the special festivities at the end of last year it has been a while since we added to our transportation series.  So this week we looked at all kinds of crafts and activities that were all things BUS!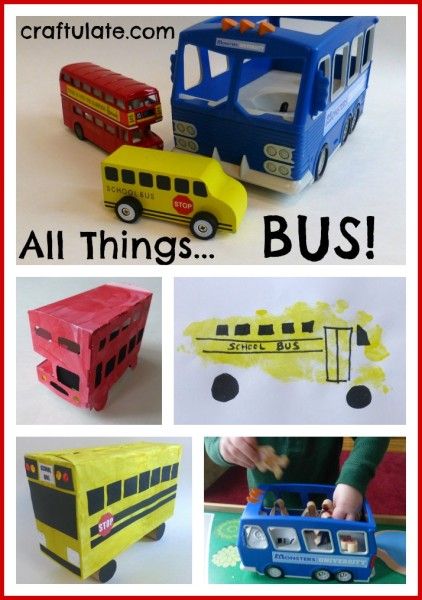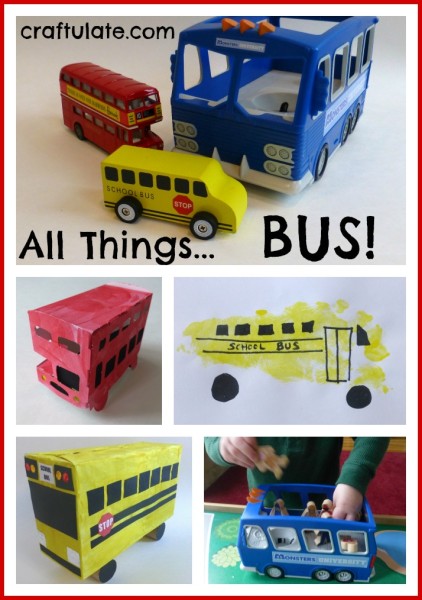 The following post contains affiliate links, which means that at no extra cost to you I can make a tiny bit of money to help support this blog. Thank you!
The American yellow-orange school bus and the London red double-decker buses are  vehicles that F immediately recognises. For me, the American school bus was just something I knew from watching American films  – I never imagined that one day my son would actually get to go on one! This week we focused on the school bus, London bus and city bus.
Art and Crafts
Colouring Buses
F coloured this school bus picture from DLTK using a yellow dot markers.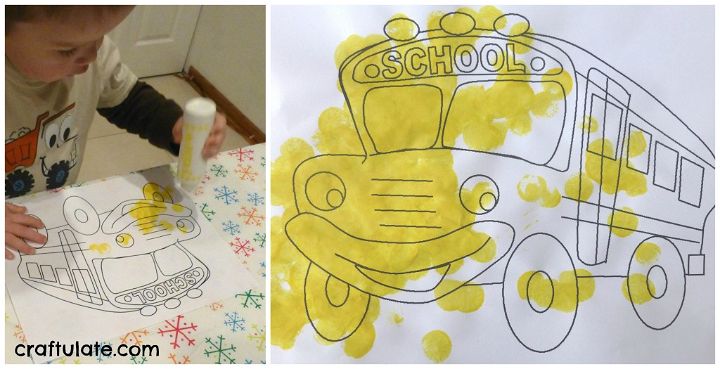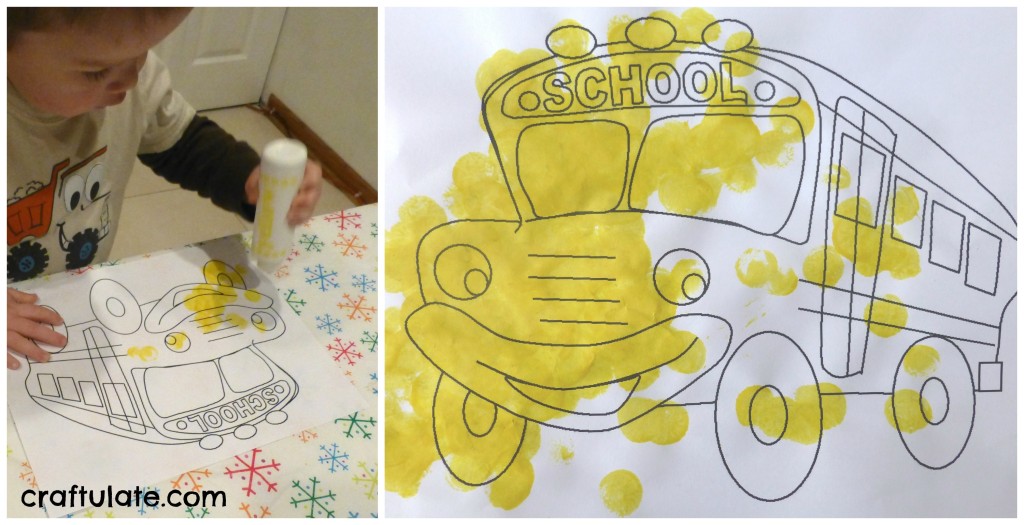 He also used markers to colour a city bus picture from
PreK-8
.
Shoe Box School Bus
We made this school bus from a shoe box!!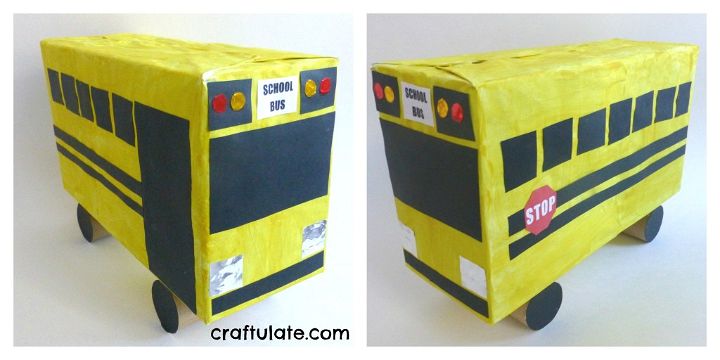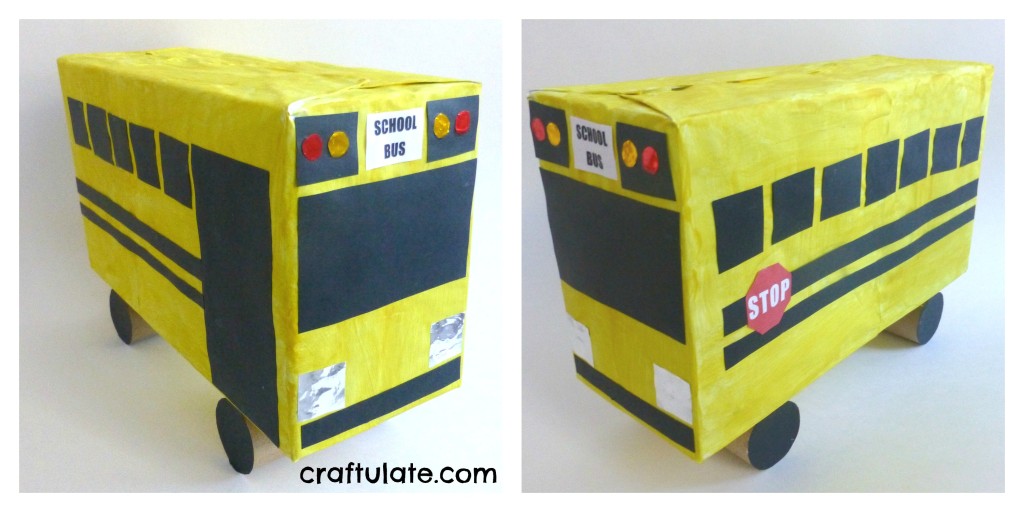 Footprint Bus
While painting the shoe box for the above craft, I painted his foot yellow and took a footprint! Then I added in some details to make it a school bus.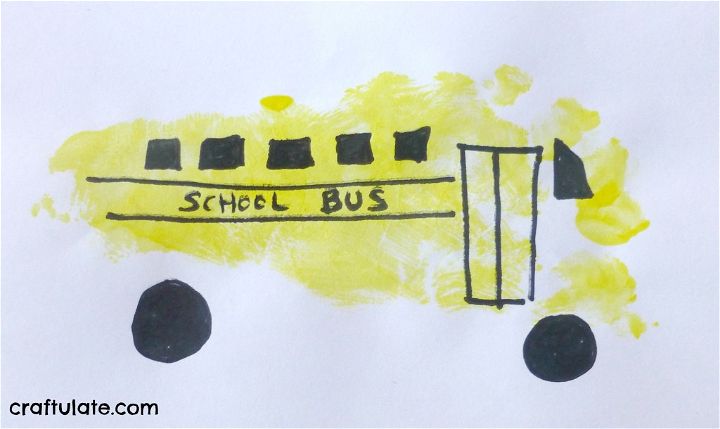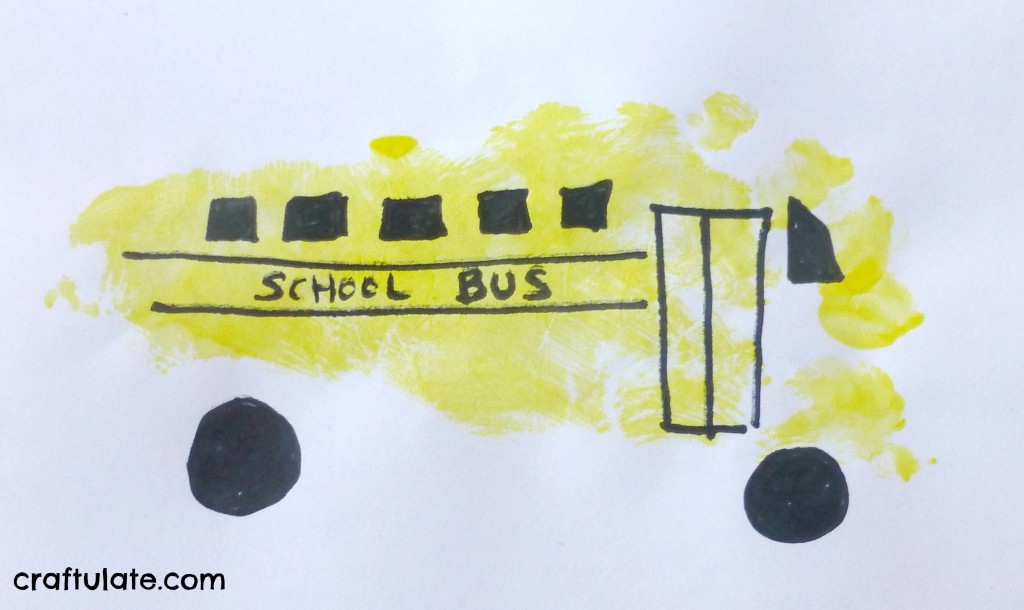 Papercraft Bus
I received Things That Go for Christmas – which has press-out card vehicles to construct and color. F painted the bus with a red dot marker before I constructed it.
Activities
F and I counted the passengers on and off the toy bus to get some good number practice.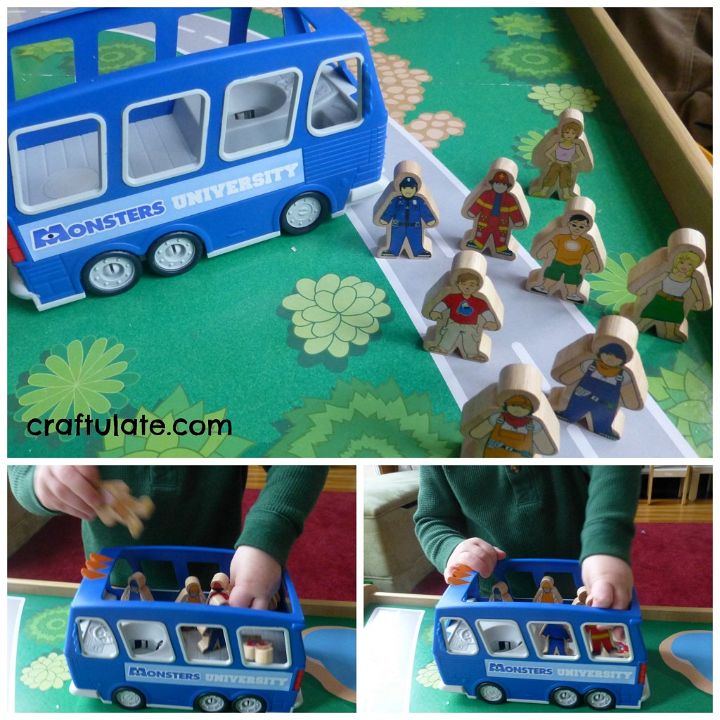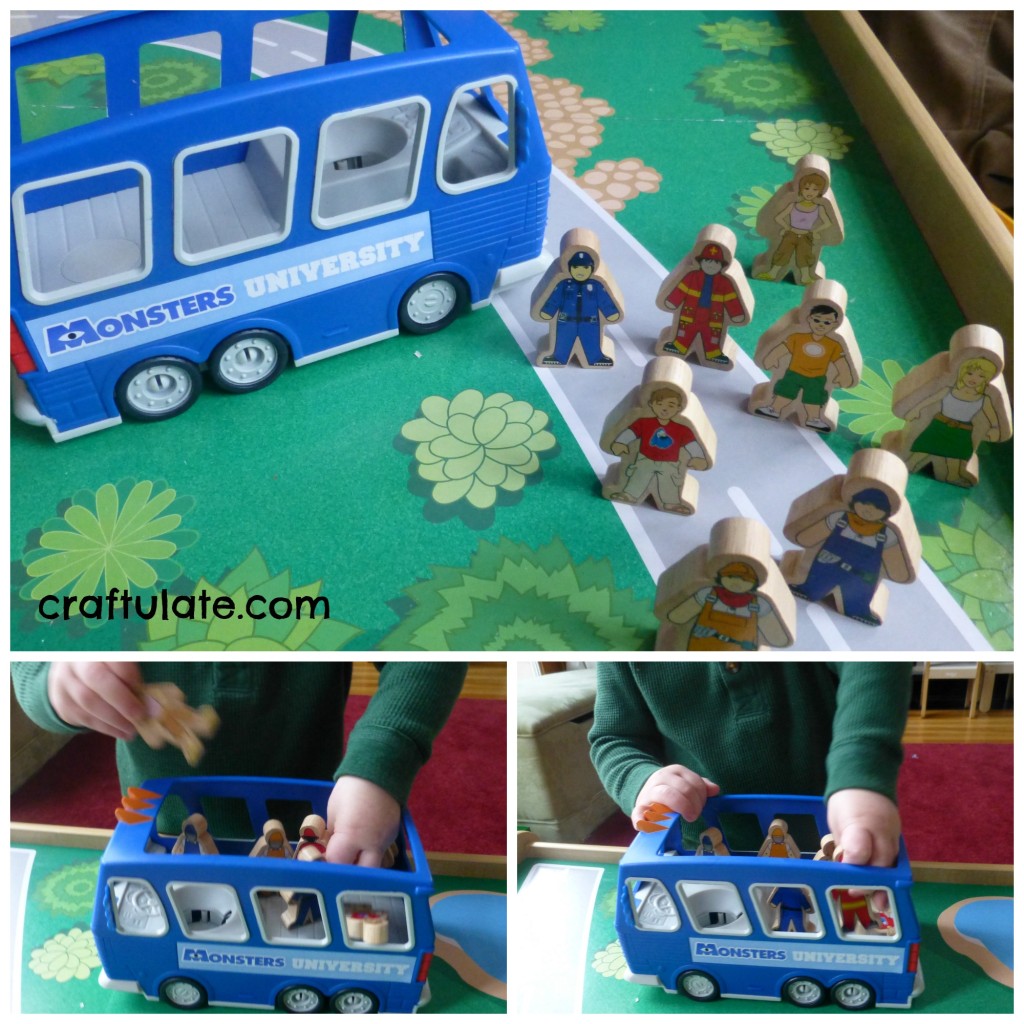 It's so cold right now that the idea of hanging out at a bus stop is not appealing. But when the weather is warmer we love going on buses!
Books
School Bus by Donald Crews
When F first saw this book, he asked me to read it five times in a row!



The Wheels on the Bus by Paul O. Zelinsky
When planning for this "bus week" I considered doing some sort of papercraft to go along with The Wheels on the Bus song – moving wheels, opening doors etc. However this book takes care of all that! The illustrations are a little quirky in places but this book contains a lot of moveable parts and it really engages F while we sing the song.


Kindle Apps
Wheels on the Bus by Duck Duck Moose
F has had this app for well over a year now and still loves it! The music and singing is great quality, and you can make the bus roll along, move the wipers, open and shut the doors, and much more.  Currently priced at 99 cents which is a great price!


This isn't a very sophisticated app, either graphically or sound quality. But F will play with it over and over! There are a few games like match the bus memory game, select the biggest bus etc. But the other parts of it are quite silly, like turning the bus into a rocket. I probably wouldn't have bought it if we weren't doing this bus focus, but for now it's a little bit of fun.


Previous Bus Activities
Several months ago we made this London Bus Craft!