Kids will love making these melty bead magnets – all with a fun summer theme!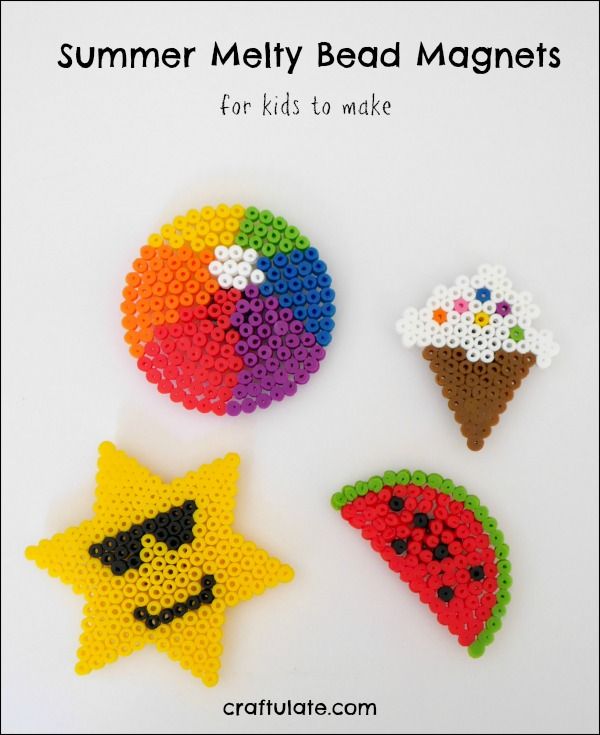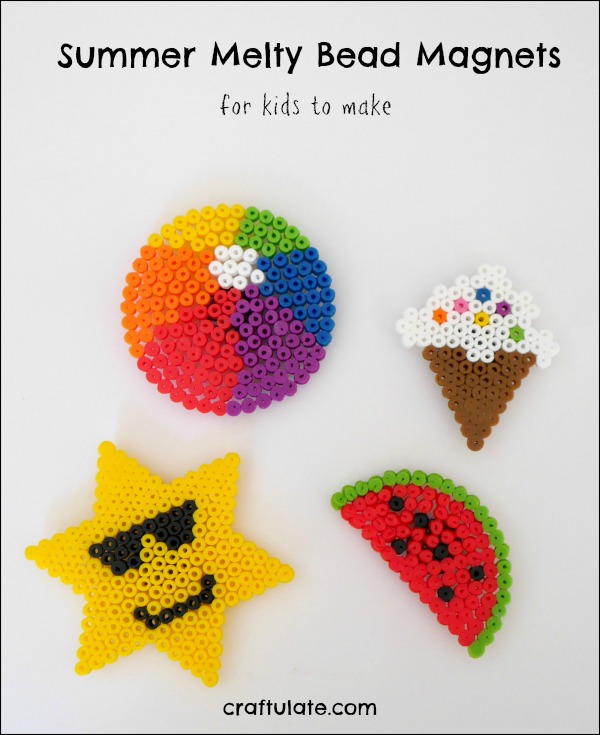 Disclosure: I was provided with this craft kit from Horizon Group USA free of charge in exchange for my fair and honest review. Please see my disclosure policy. This post also contains affiliate links, which means that at no extra cost to you I can make a tiny bit of money to help support this blog. Thank you!
Here at Craftulate we've loved Perler beads for a long time – you can see all our previous projects HERE (including photo frames, keychains, ornaments and more!). So both my son and I were really excited to try out the Horizon Group's own version! They sent us two kits to try: the Variety Pack of Melty Beads and the Ultimate Melty Beads Value Pack – both contain 8500 beads each!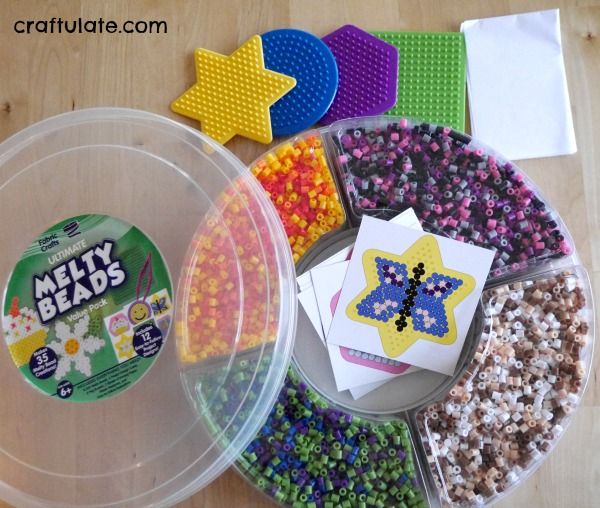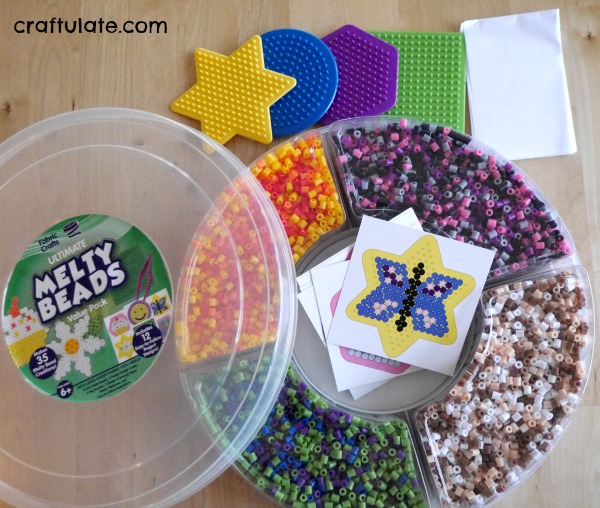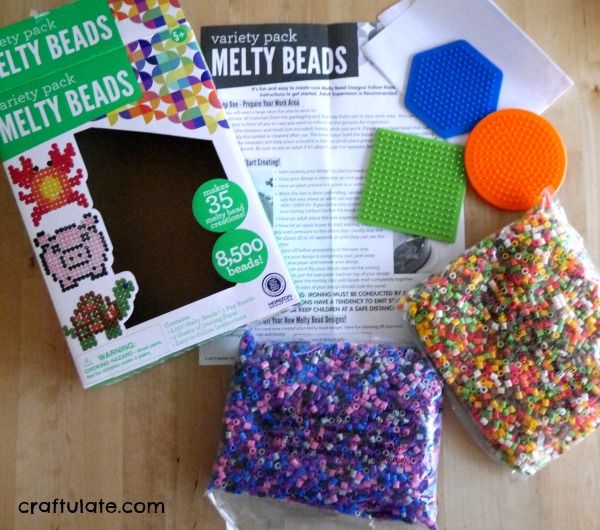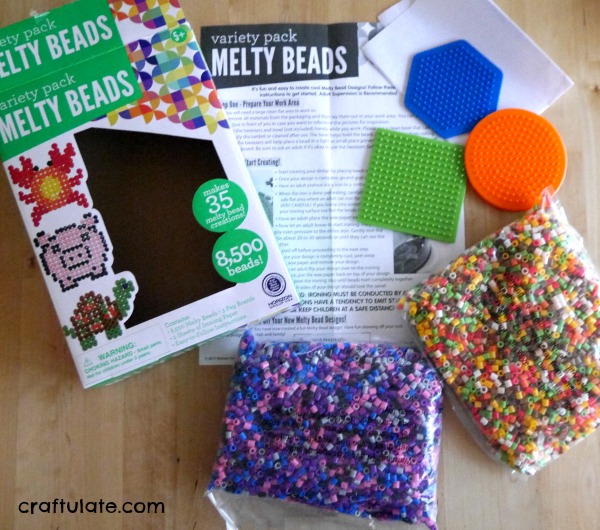 We really loved the color combinations that they included – my favorite was the "earth" pack shown bottom right in the above photo. When we first got the beads we did try out some of their suggested designs, but when F finished school for the summer, he decided to make a cool sun design.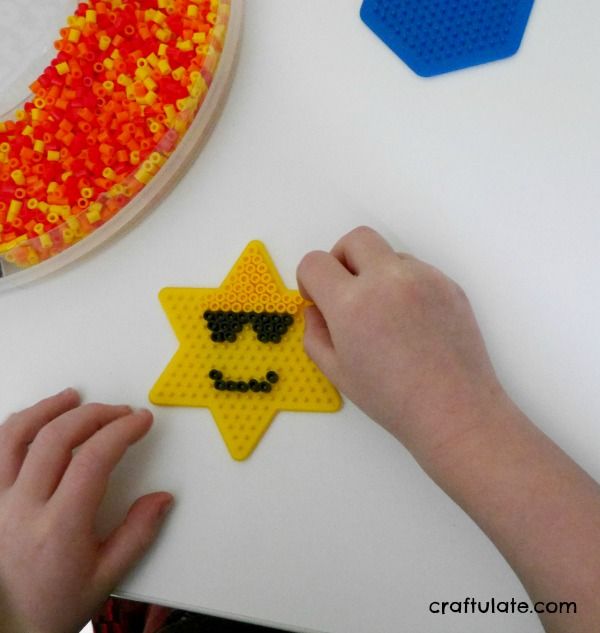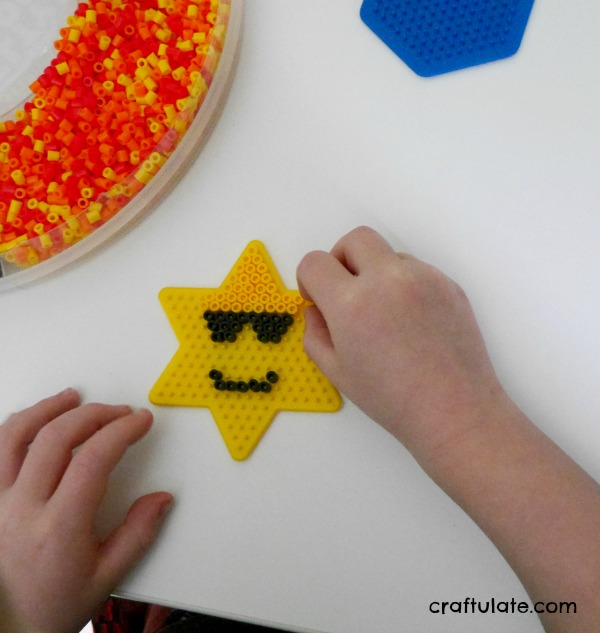 He made it on the star-shaped peg board, but is definitely meant to be a sun!
He didn't complete it all on one go, but kept coming back to it. We talked about other designs we could make, and decided to make a watermelon, beach ball and ice cream. The site I previously used for making bead designs on seems not to be working, so I'm afraid I can't provide templates this time. So you could either go "freehand" and make it up as you go, or print out some simple clip art pictures for inspiration (which is what we did).
By the end of the day we'd completed both the sun and watermelon.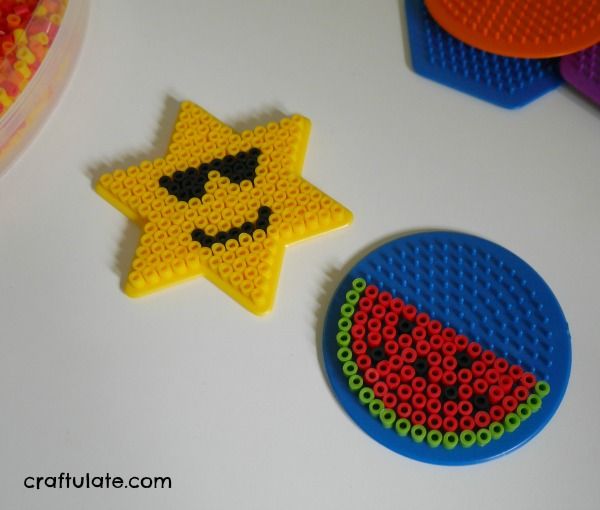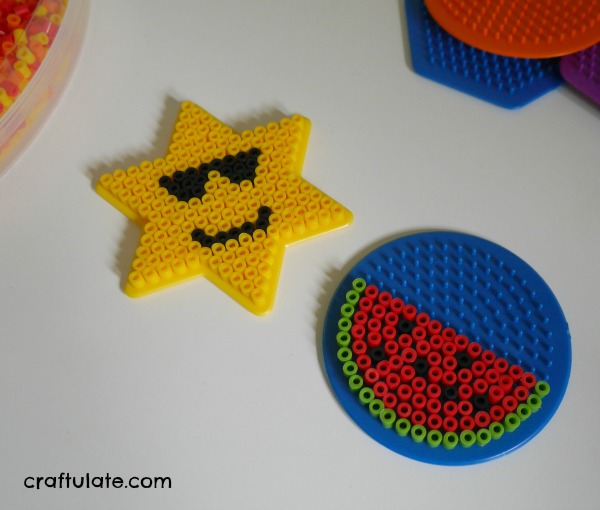 The next day we make the beach ball and ice cream. The beach ball was rather tricky to get started, so I did the color outlines and F filled it in.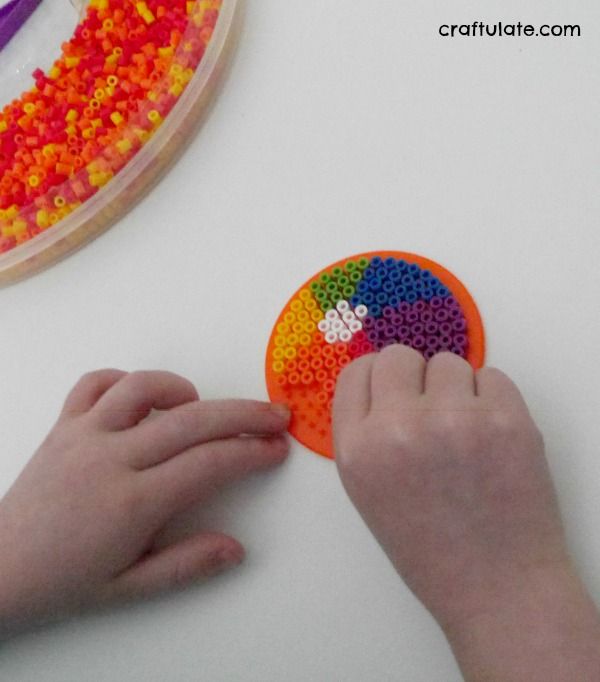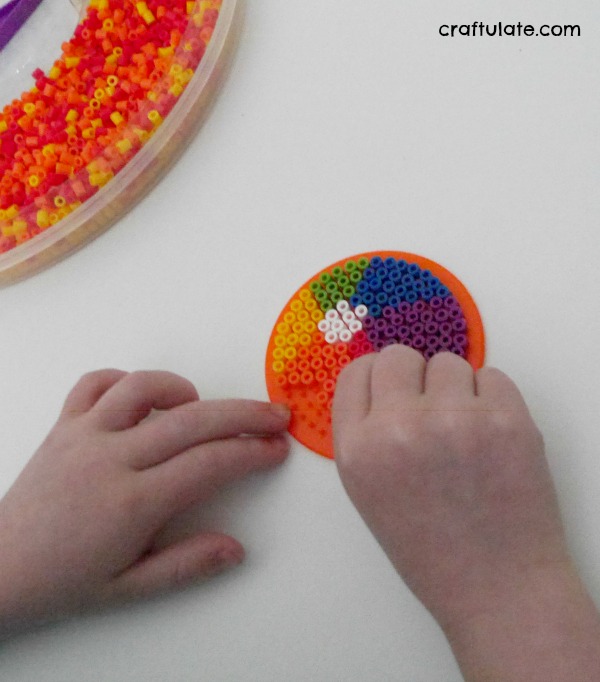 F loved the sprinkles on the top of the ice cream cone!!!!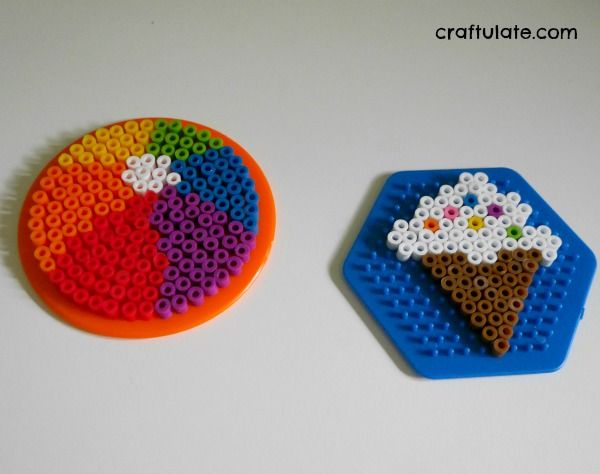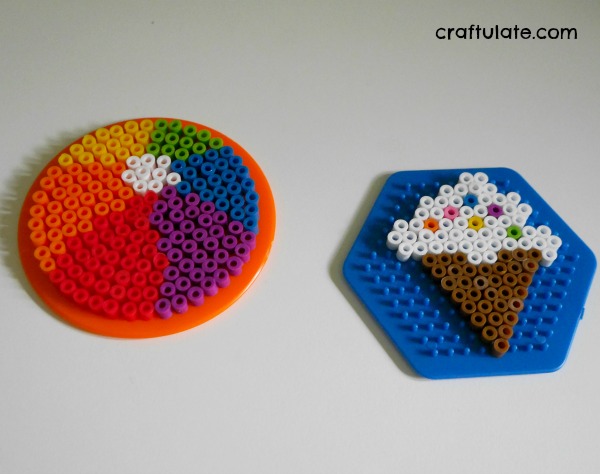 When the four designs were completed – I carefully ironed them using the special paper provided. Note: This is a task for an adult.
Then I used a hot glue gun to add the magnets onto the back of each melty bead shape.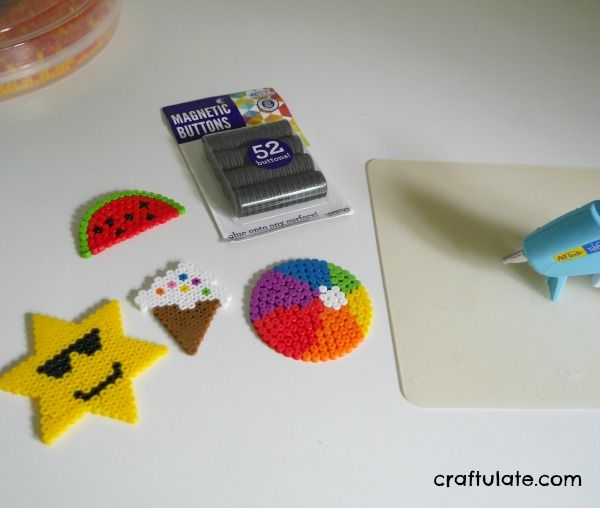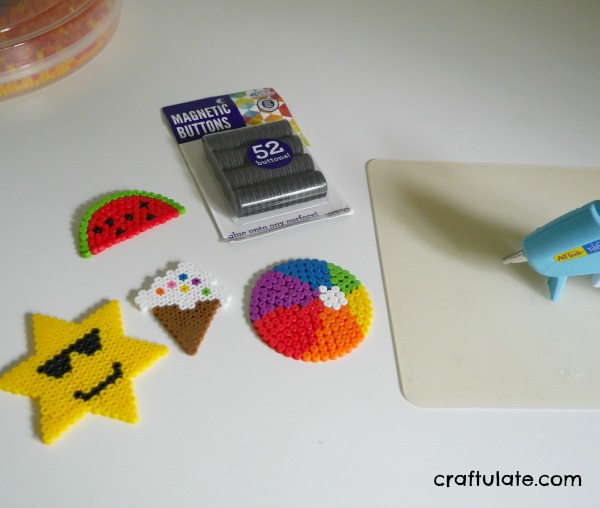 And the melty bead magnets were finished!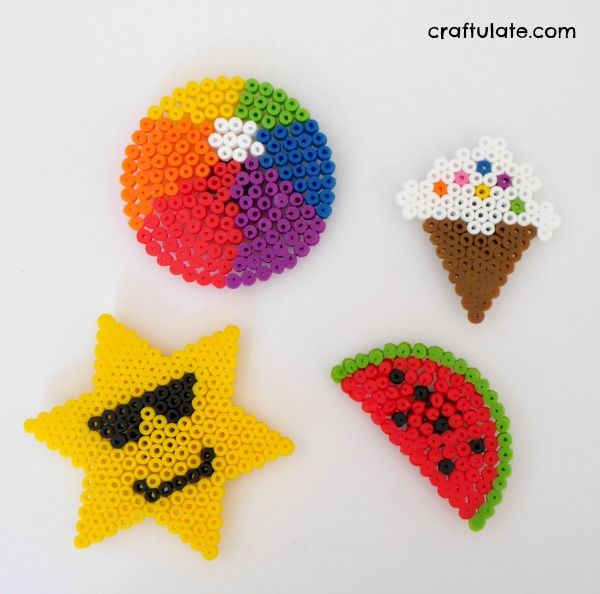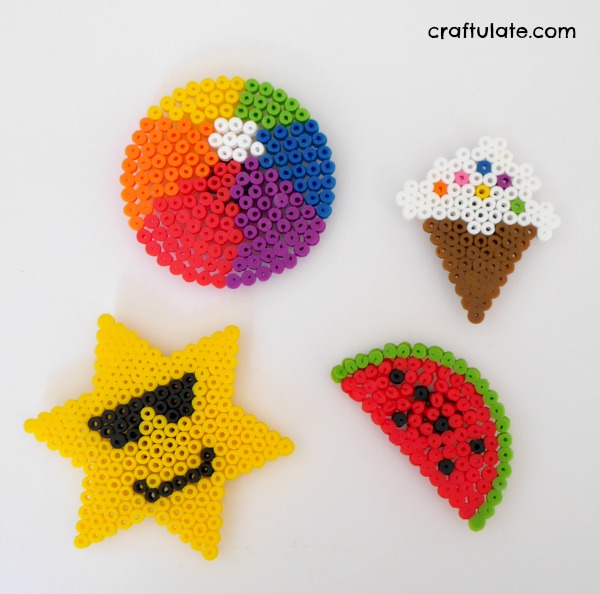 You can buy a wide range of Melty Bead products (and also the magnets!) at Walmart in their craft aisle, or check the Horizon Group USA site for stockists!