A great collection of art, crafts, activities and more that all feature construction vehicles.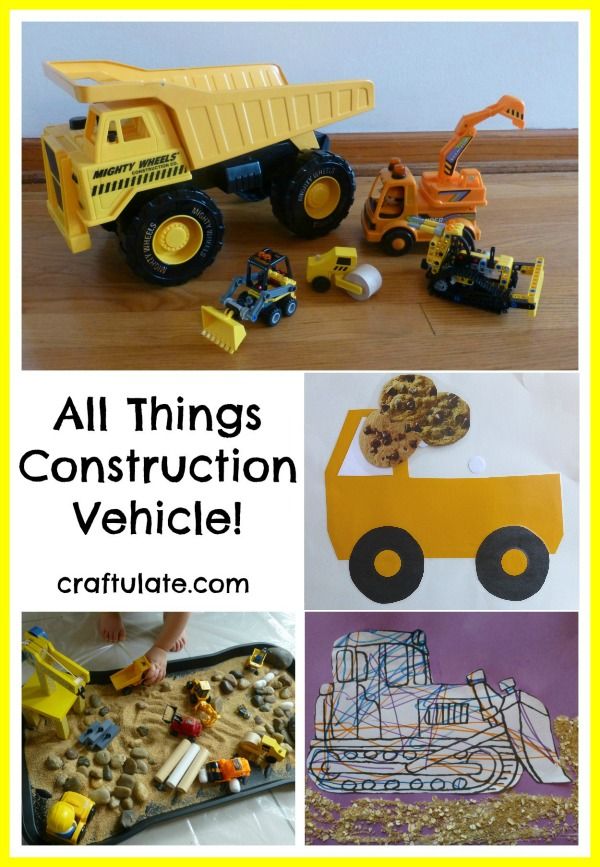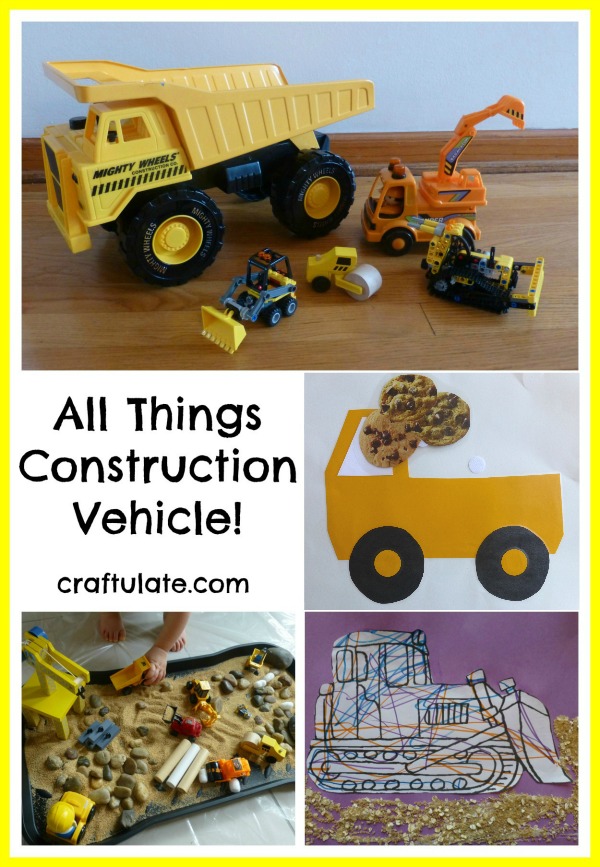 The following post contains affiliate links, which means that at no extra cost to you I can make a tiny bit of money to help support this blog. Thank you!
My son absolutely loves every construction vehicle – diggers, dump trucks and anything that looks like them – without having any clear idea what they actually do! It doesn't matter to him. So we absolutely had to feature them in our transportation series.
First of all, *I* had to learn what these vehicles were called and what each did. As mentioned in All Things Tractor, before I started I had no clear idea what the difference was between tractors and diggers! There is a great resource from Preschool Powol Packets that lists the features of all the different construction trucks, with a quiz AND a free printable poster!

After learning about loaders, backhoes, dump trucks and cement mixers I was ready to go!
Art and Crafts
Fill-a-Truck Fun!
See here for the truck I made for F that has interchangeable loads!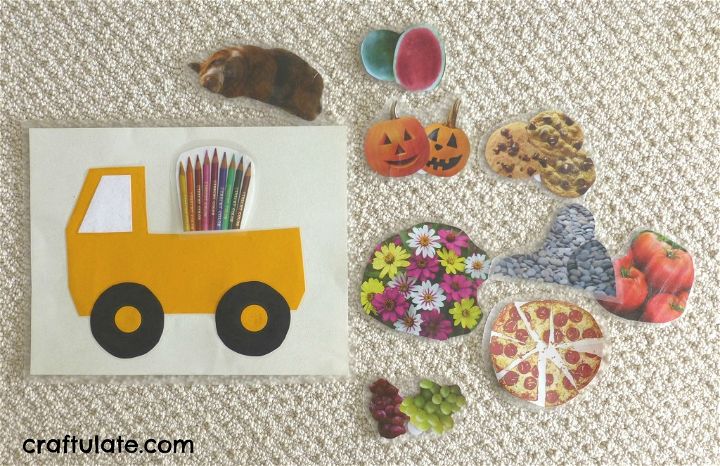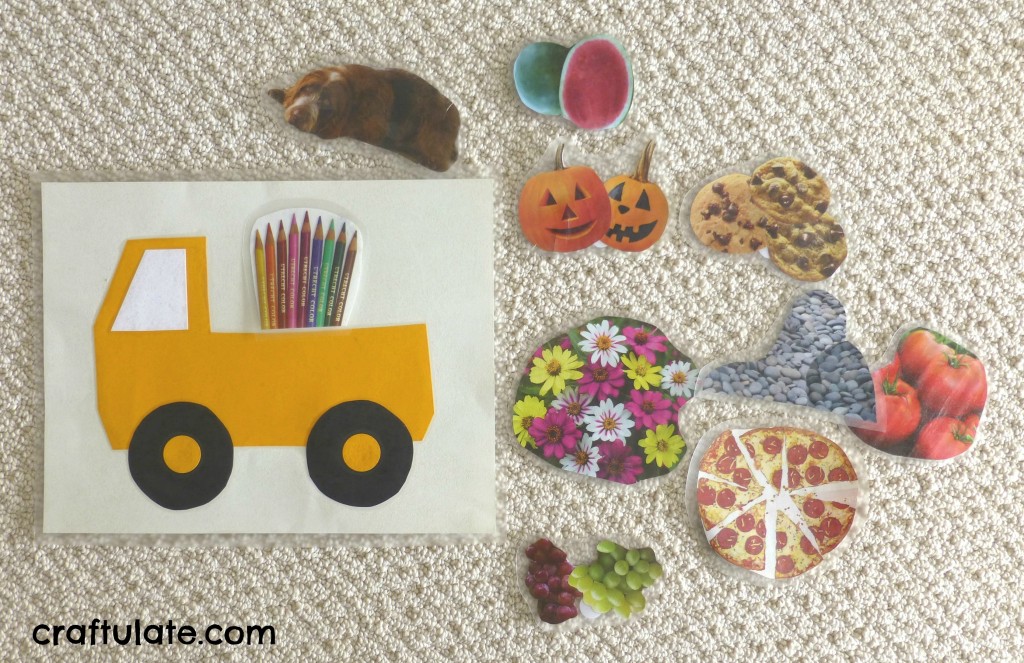 Colouring Craft with added "Dirt"
This was inspired by Momstown Moments. I printed out two colouring pages from colouring.ws and gave them to F. After he had coloured the pictures I cut the vehicles out and glued them to a piece of construction paper. Then I prepared some "dirt" – using a mix of old pantry ingredients.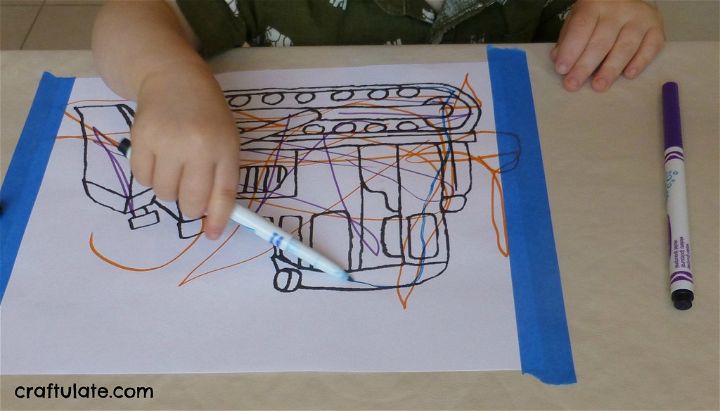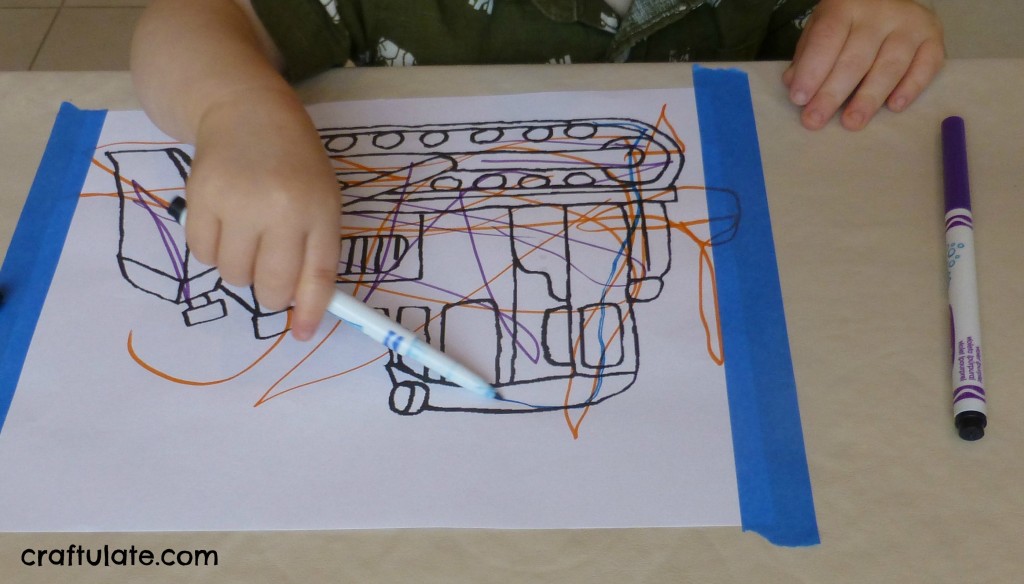 Then I spread some glue around the picture and invited F to add the dirt.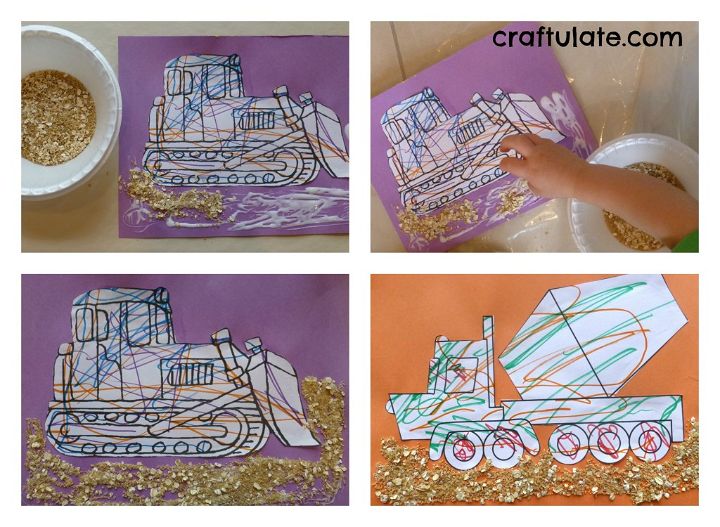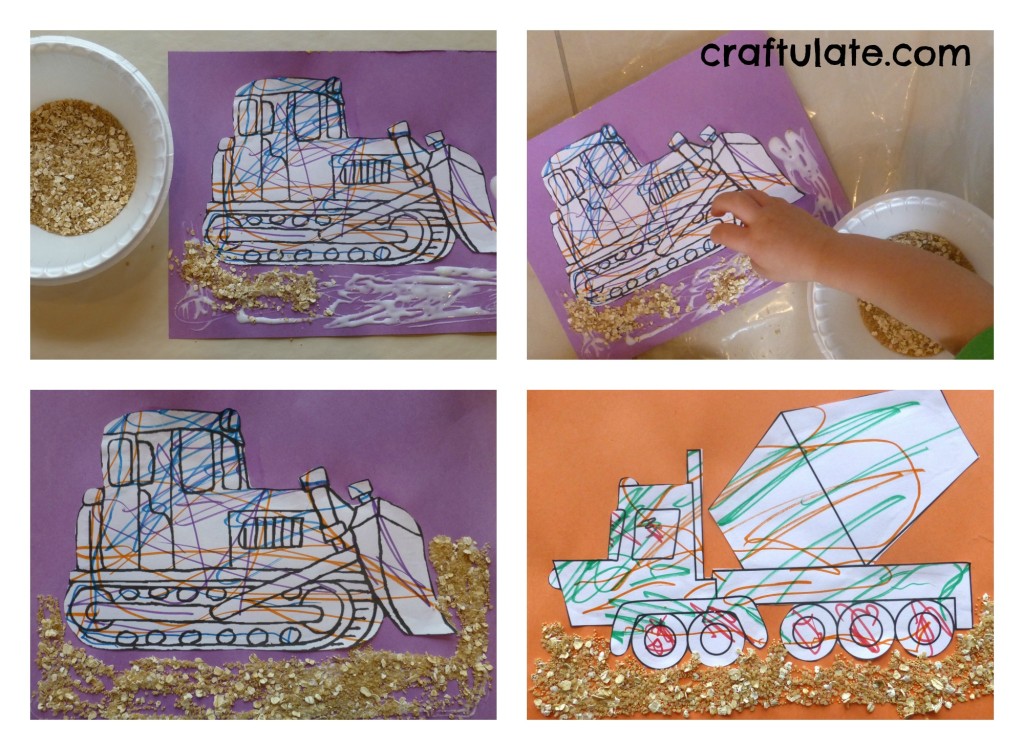 Activities
Construction Site Sensory Play
We had great fun with this small world construction site.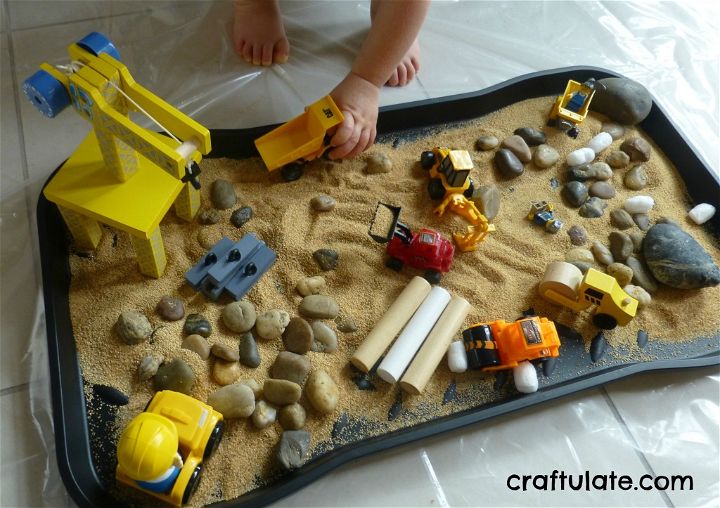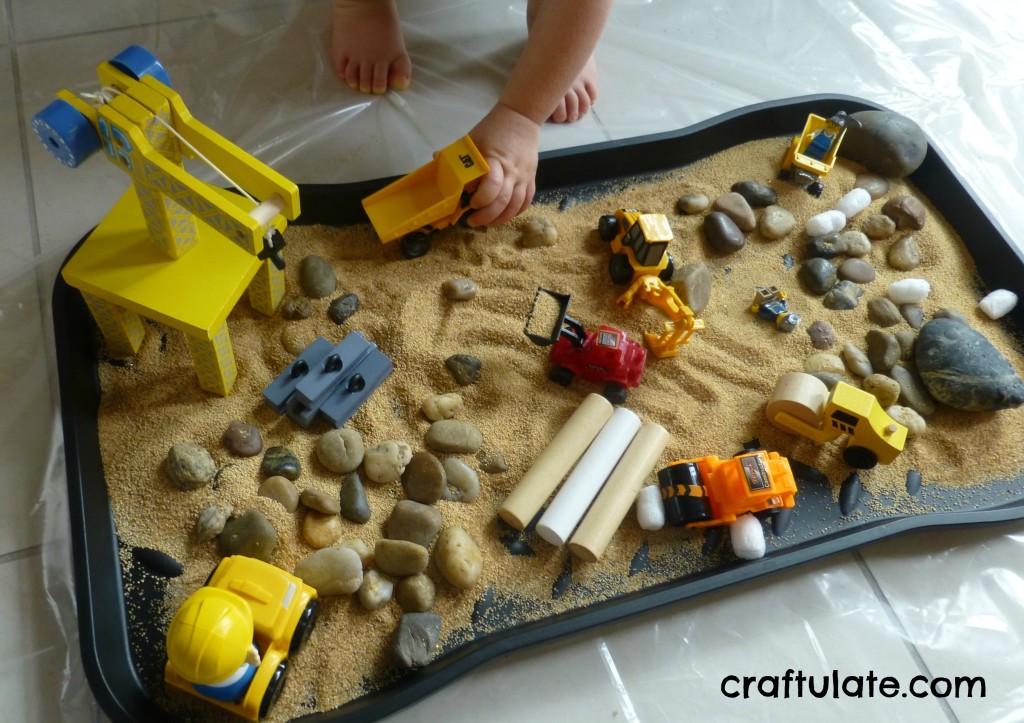 Construction Truck Matching Game
I downloaded and printed this great free printable game from Teachers Pay Teachers.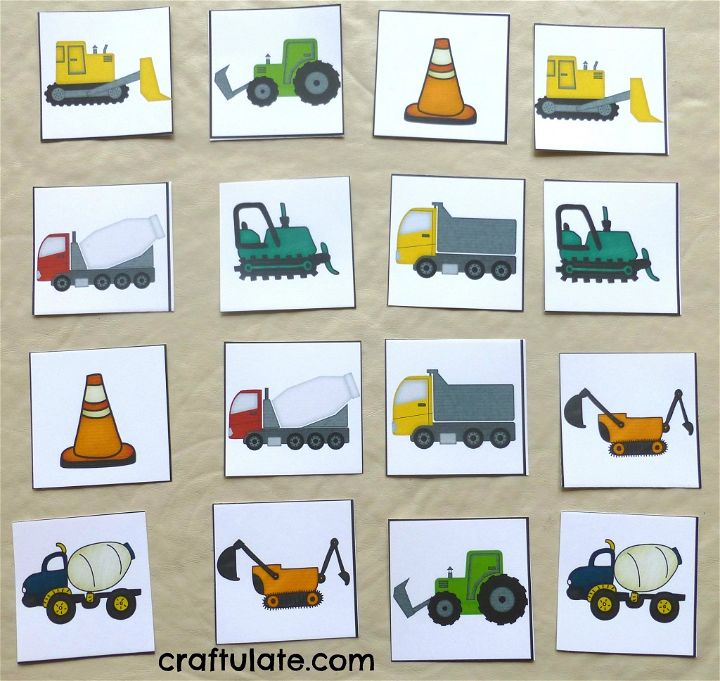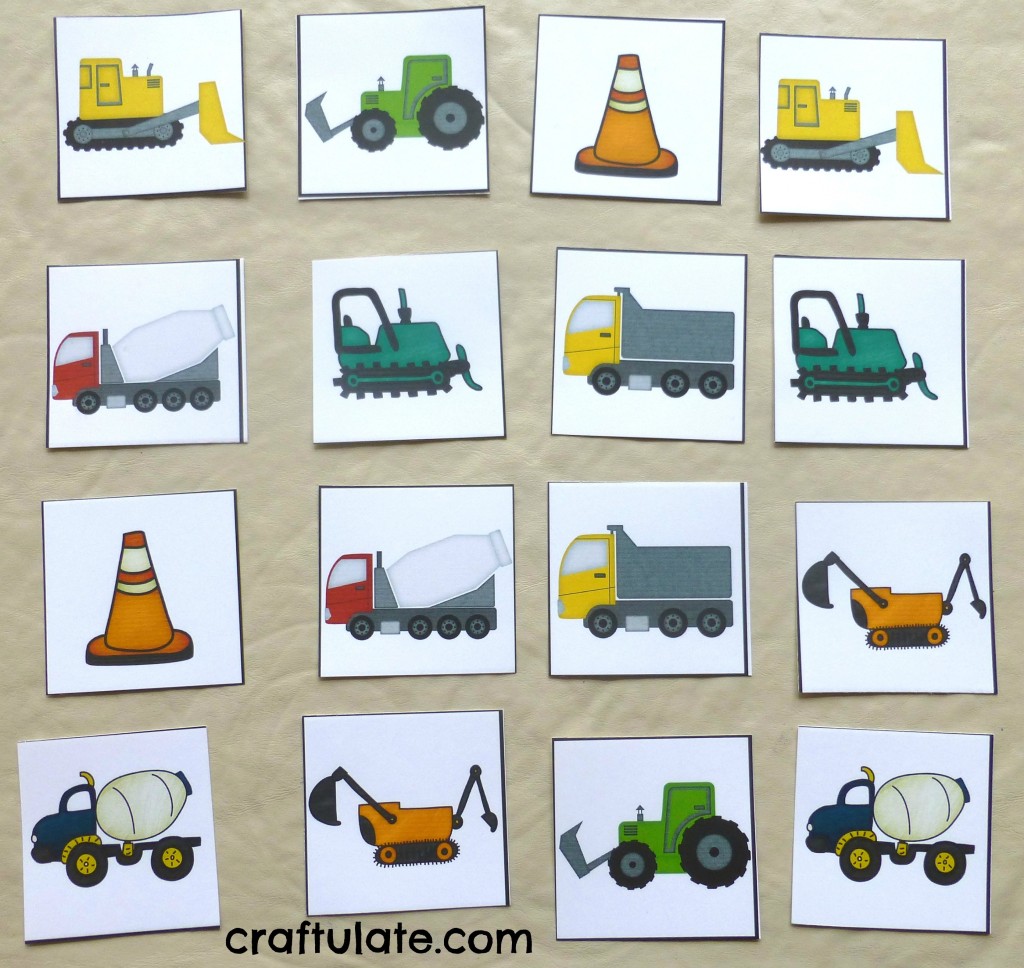 F has a matching game on his Kindle but is the first time he's tried playing a "real" version. We started by matching all the pairs when the cards were face up, then tried matching with them face down.
Kindle Apps
Tiny Diggers
There are various options within this game, either free play or learning games, featuring colours, shapes etc. Users get to "drive" the construction vehicles over the site and they can also collect tools.
Kids Trucks: Puzzles
This app offers 13 puzzles (jigsaw style) in ascending order of difficulty. They are all based around a construction site but also feature shapes, letters and numbers.
Books
Check out our Top 10 Books about Trucks for some fun reading ideas!
Following this construction vehicle week we gave F's room a construction site themed bedroom makeover!