This paper plate cow is a fun craft for kids to make. Perfect for a farm or animal unit for preschoolers!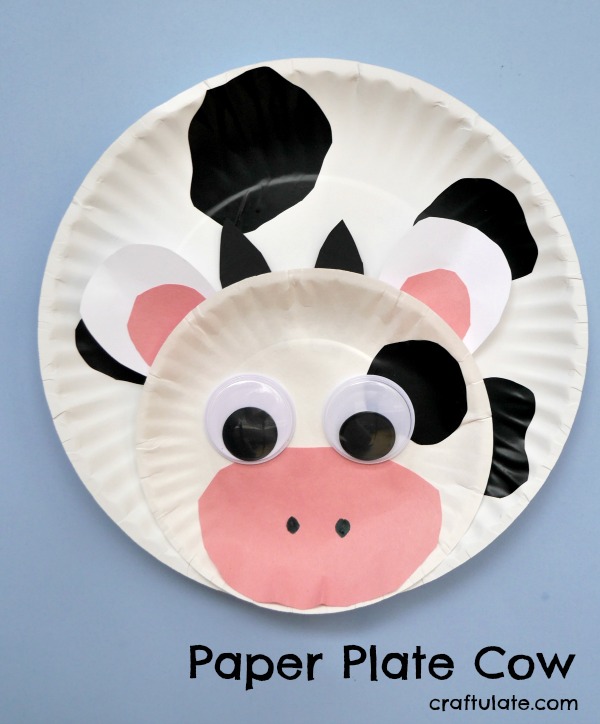 The following post contains affiliate links, which means that at no extra cost to you I can make a tiny bit of money to help support this blog. Thank you!
For reasons I won't bore you with (as they're related to Minecraft), my son LOVES cows these days. Which is funny to me because almost 6 years ago he had a cow-themed party for his 1st birthday! He asked for a craft the other day and I knew he'd like anything with a cow – and so I decided we should make a cute paper plate cow!
To make them we used:
large white paper plate
small white paper plate
black contact paper (or black card)
white card
pink construction paper
scissors
glue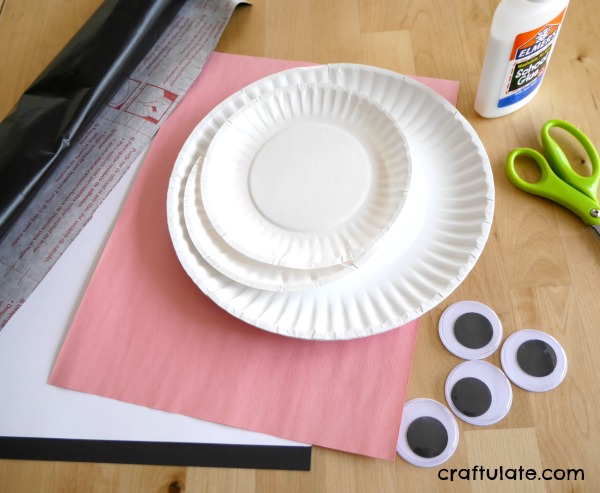 We started by cutting out horns from black card, outer ears from white card, and inner ears from the pink paper (I chose to use pink construction paper because my pink card was REALLY neon, so this gave a more natural look). We glued the inner ears to the outer ones.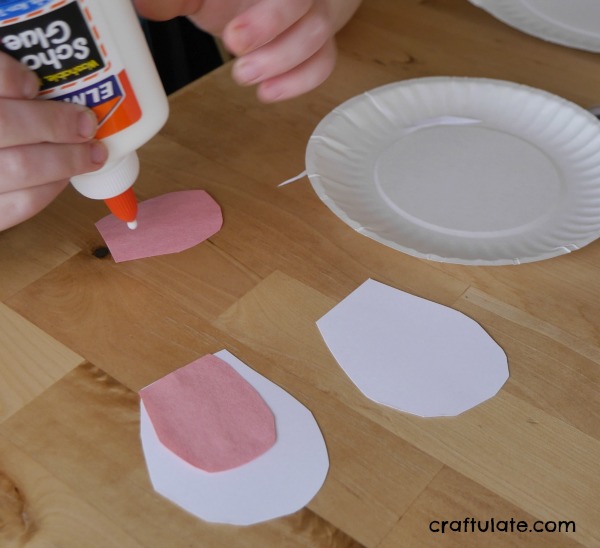 Then glued the ears and horns to the BACK of the small paper plate.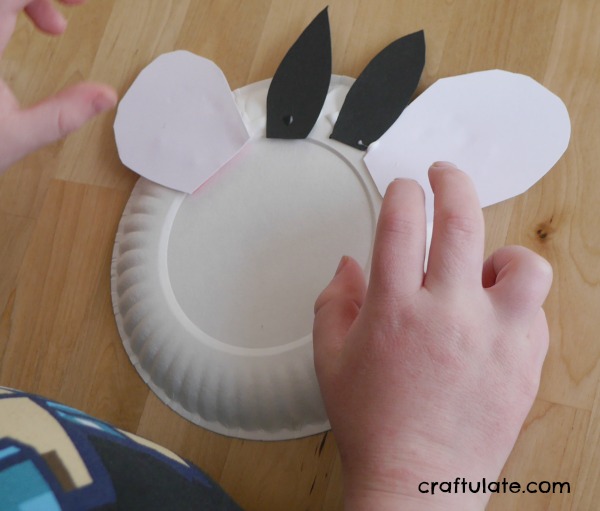 We cut out "blobs" of black contact paper to make the spots for the cows. My idea was that this would be quicker than gluing, but actually F struggled so much with removing the backing paper that it wasn't quicker at all. So feel free to use black card – although the contact paper does go around the curves of the plate better. We attached the blobs to the large plate, and added one to the small plate.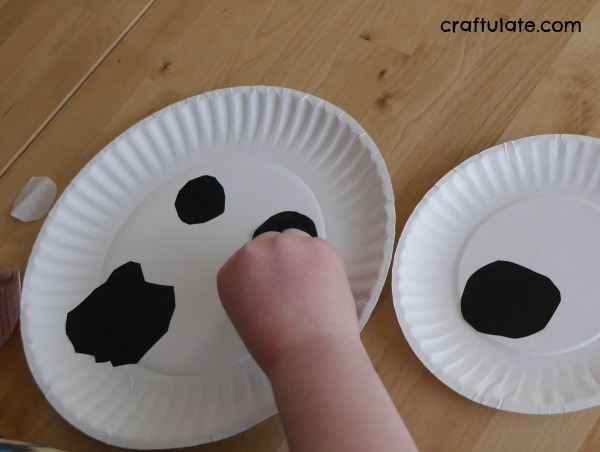 Then we glued the small plate to the lower part of the large plate. We cut out a "nose" from pink paper and glued it on. And finally it was time to add the eyes – we love these large ones, they're so full of character!
To finish, I slightly creased the ears to make them stand away from the body, and added nostrils with black pen. Here's F's paper plate cow: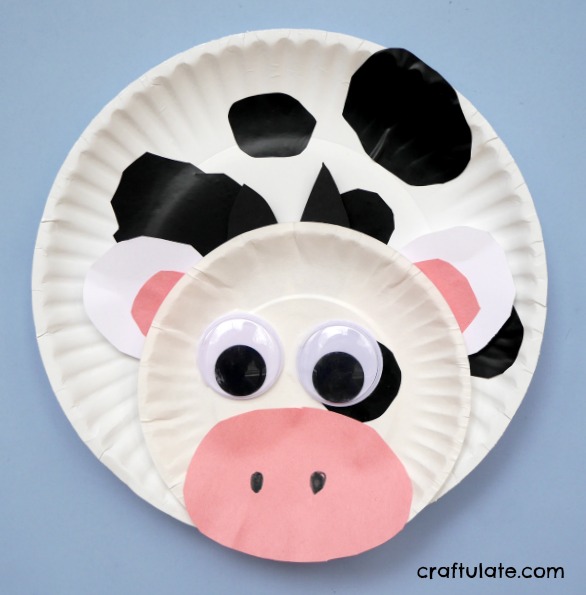 And here's mine!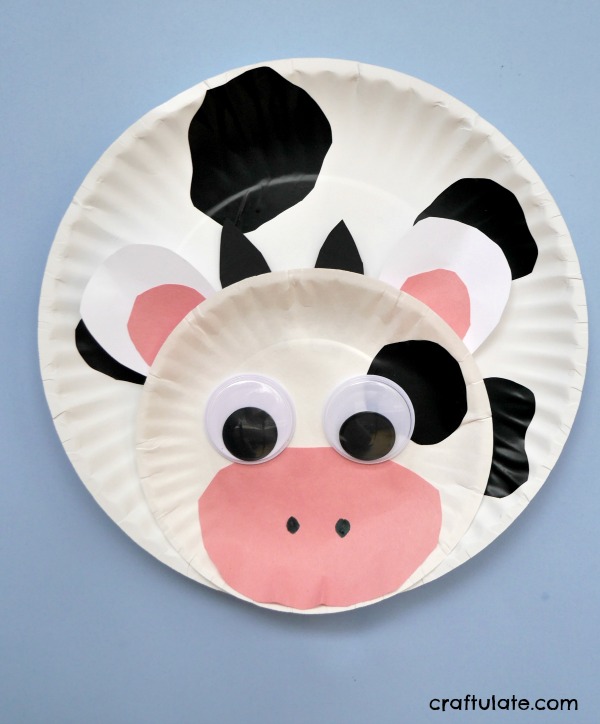 Paper Plate Cow #kidscrafts #paperplatecrafts #cowcraft
Click To Tweet