The next vehicle in our transportation series is all things tractor. I had to ask my husband whether it was the same thing as a digger, so this was a learning experience for me and my son!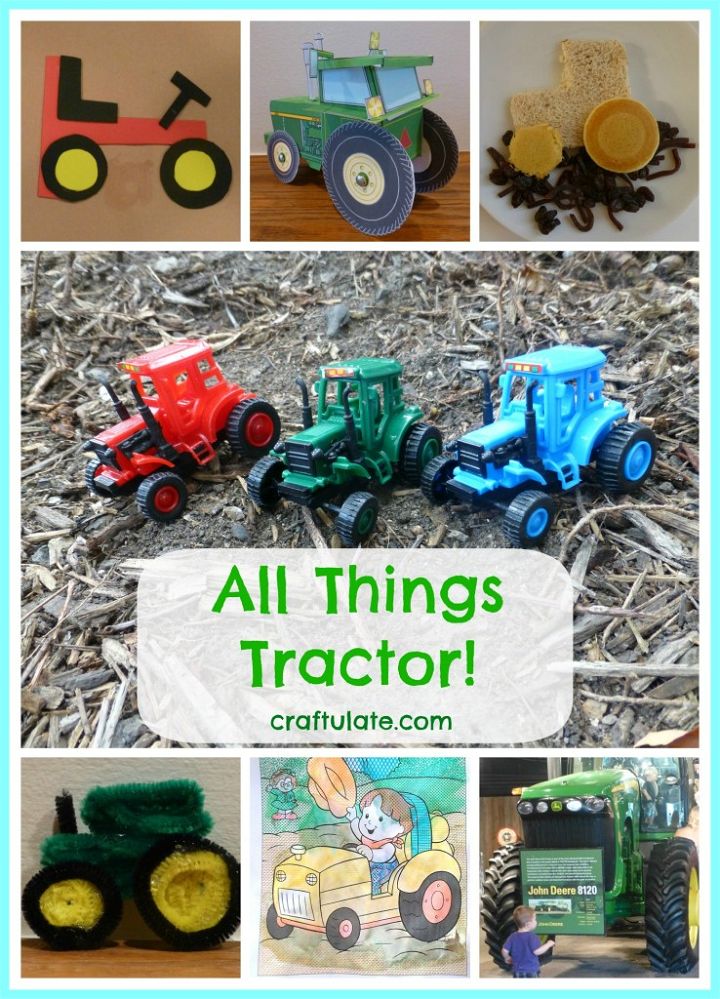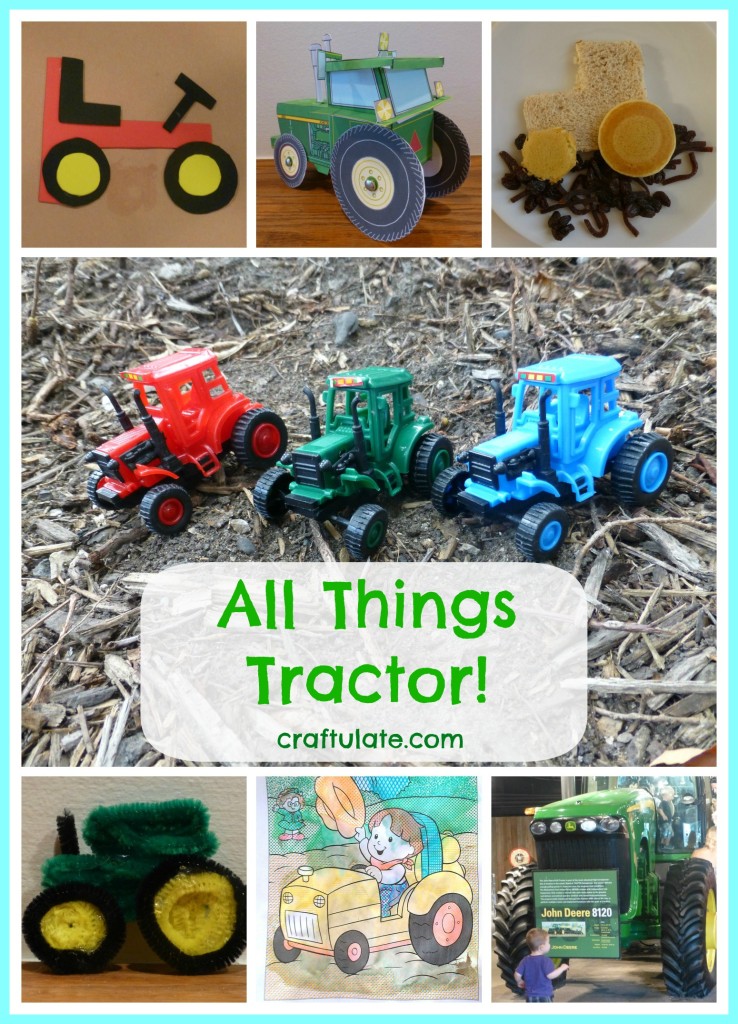 The following post contains affiliate links, which means that at no extra cost to you I can make a tiny bit of money to help support this blog. Thank you!
Tractor Arts and Crafts
Painting and Colouring
F painted this tractor picture from his Fisher-Price Paint with Water book.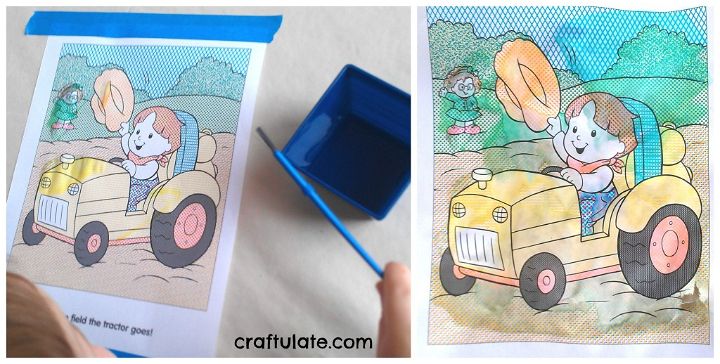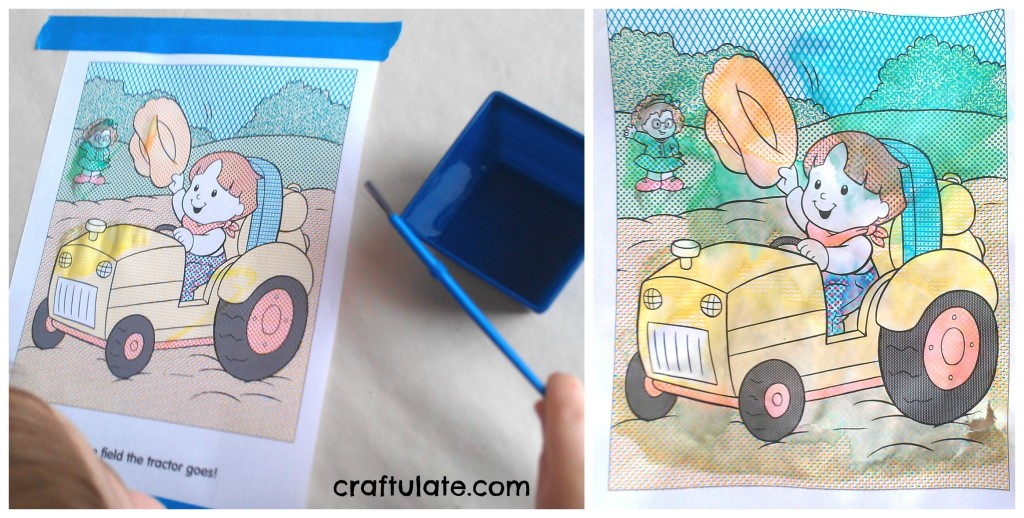 He also coloured in this picture of a tractor.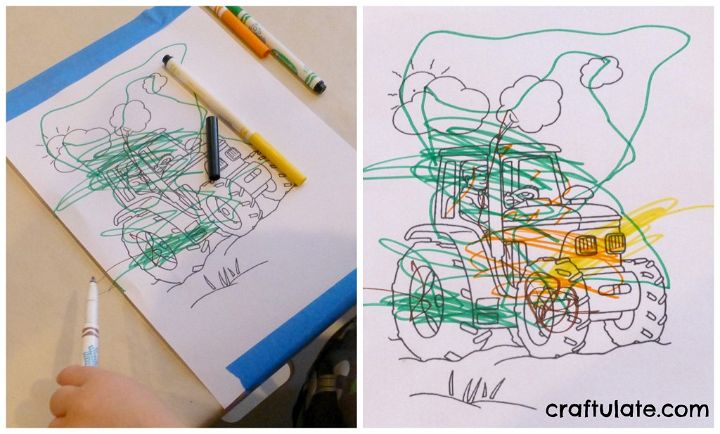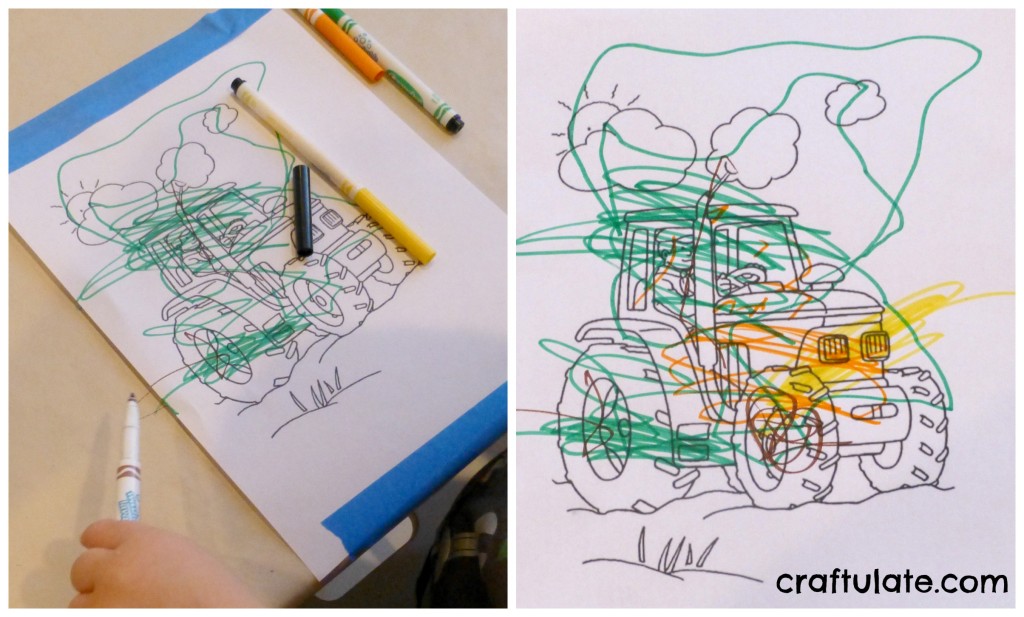 T is for Tractor
I love this idea that I saw on Totally Tots. I cut the pieces from craft foam and helped F assemble them. He immediately spotted two Ts, an L, and four Os!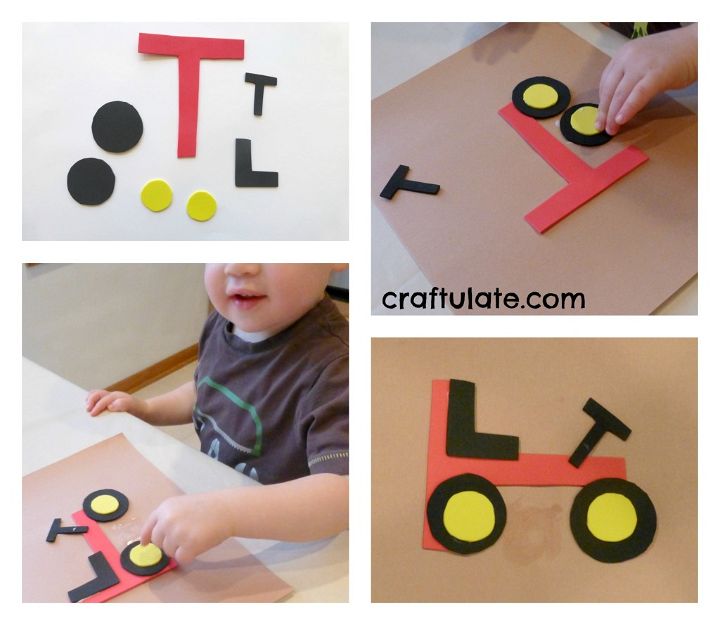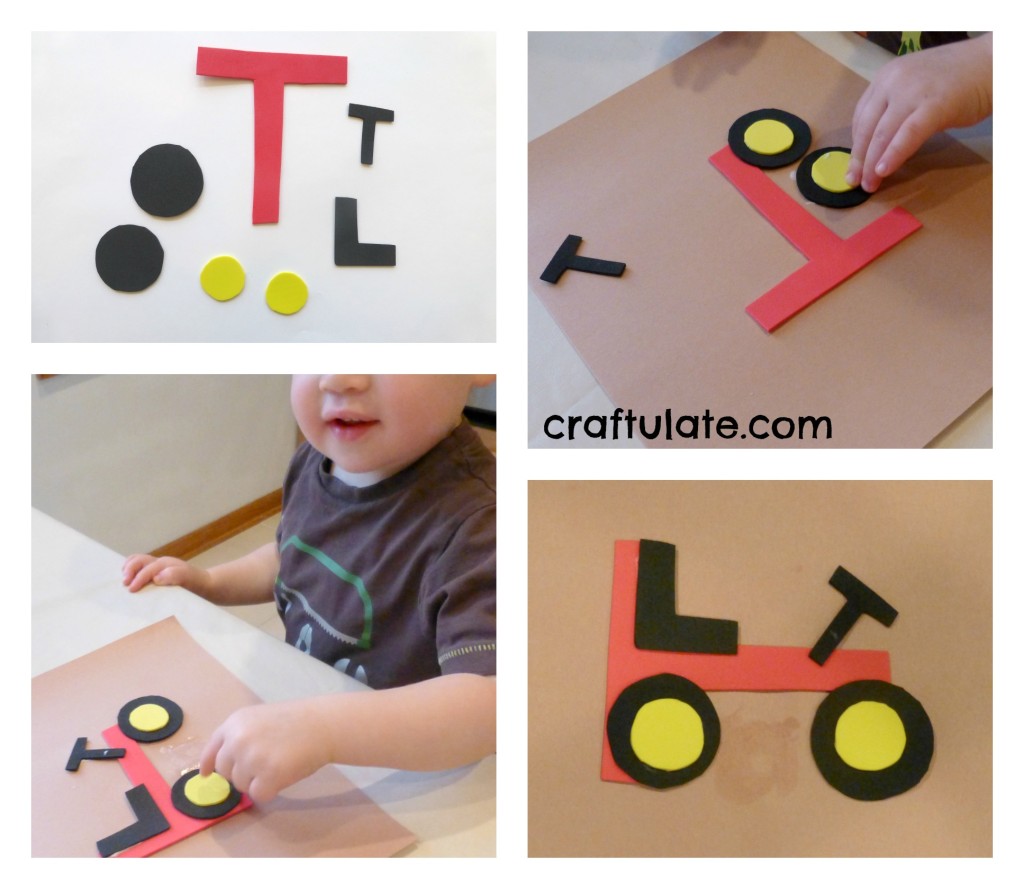 Tractor Tracks
See how we made tractor track prints!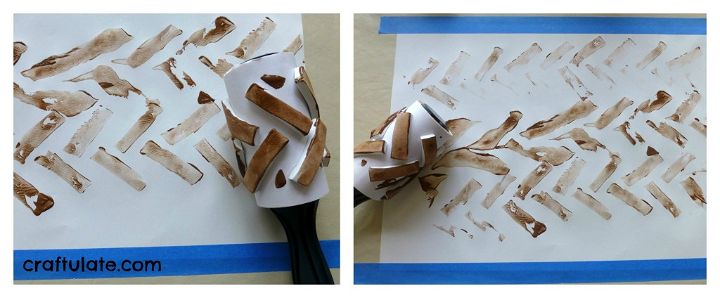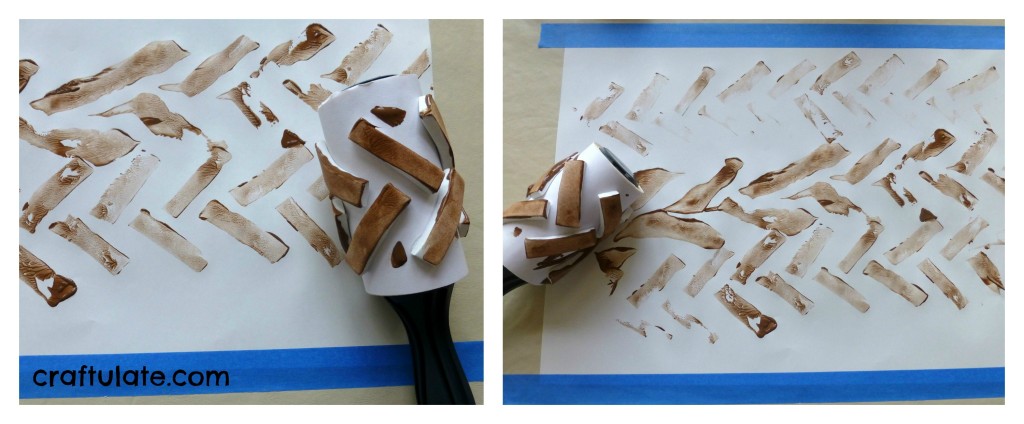 Papercraft Tractor
You know me, I'm a sucker for papercraft projects! This one was from Kid Scraps and it looked way more complicated to make than it was in reality. For a freebie it's incredibly detailed, although I think the construction is more suited to adults.
Pipe Cleaner Tractor
I found this cute idea on Craftyville, and decided to do my own version. I used pipe cleaners and a hot glue gun to keep it all together.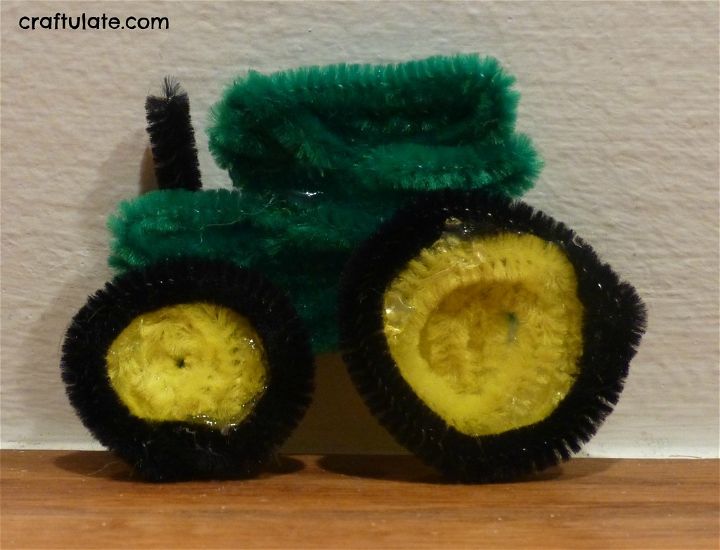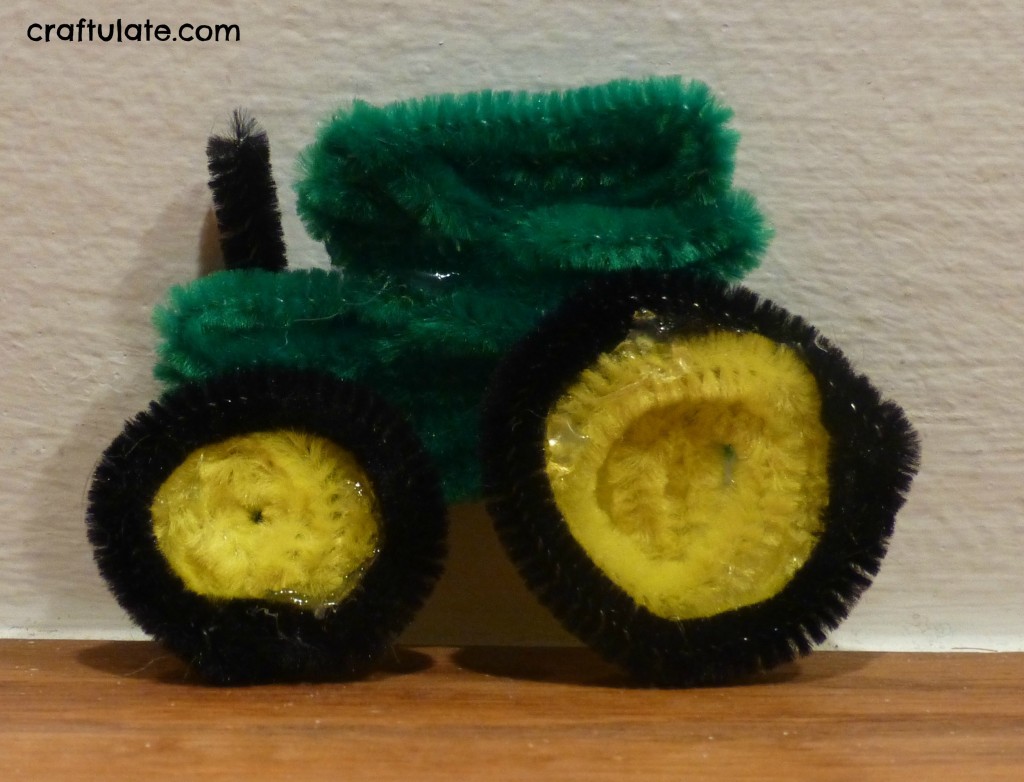 Tractor Activities
Farm Visit and Small World Play
Come and check out our farmtastic day!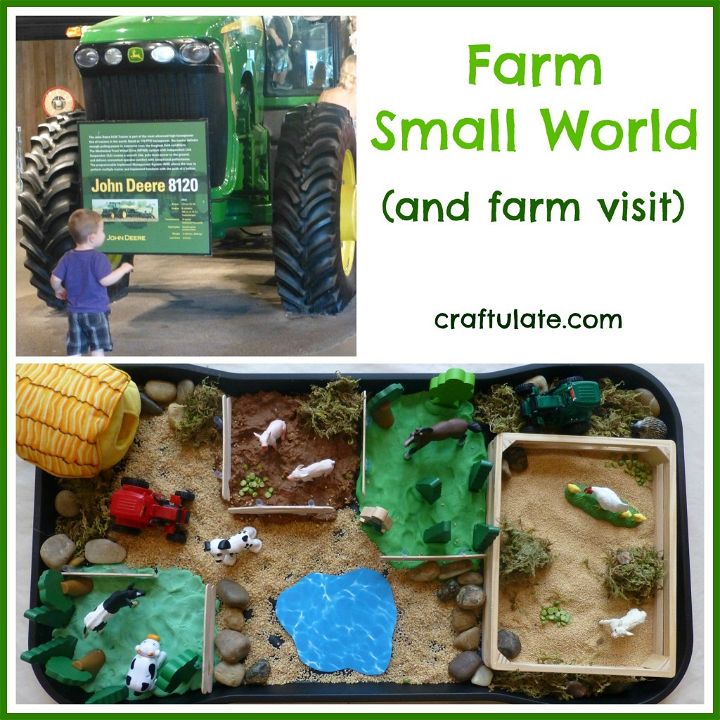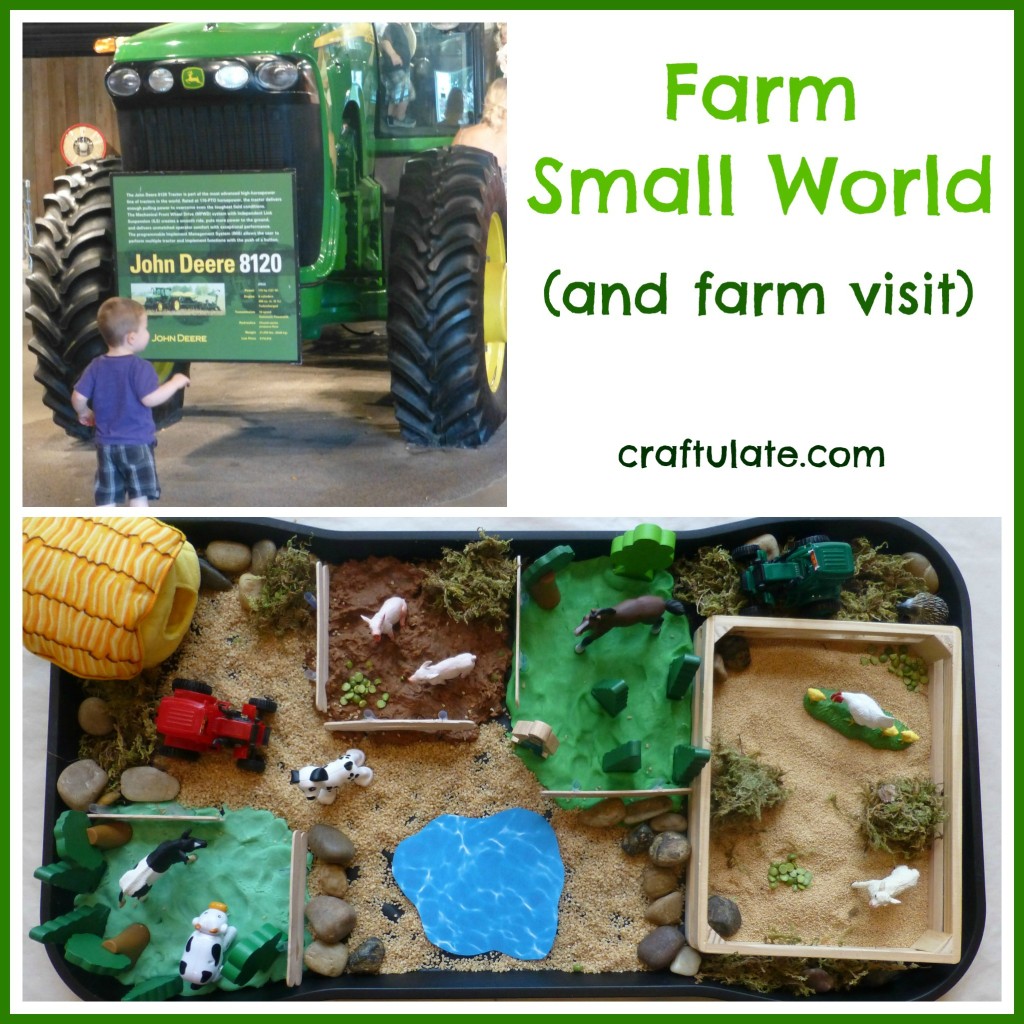 Tractor Snack
I made this cute tractor snack for F using bread, mini pancakes, raisins and fruit Shredz.

Tractor Books
Tremendous Tractors by Tony Mitton
This is a great book that includes lots of the tractor attachments (plow, harrow, seed drill, mower, bale fork) as well as combine harvesters. I learnt a lot from this book!

John Deere: Touch And Feel Tractor by DK Publishing
I wasn't sure whether this was a "baby book" or not, but F rather liked it; with its spiky grass, shiny green baler, chunky ridged tires, rough gavel and sparkly lights.
This was F's favourite tractor book! Simple text and clear pictures.

Check out the rest of our Transportation series!