My son loves all things Thomas, but we haven't done much in the way of related crafts since his recent Thomas themed party. Here's how I made a simple homemade jigsaw puzzle for him.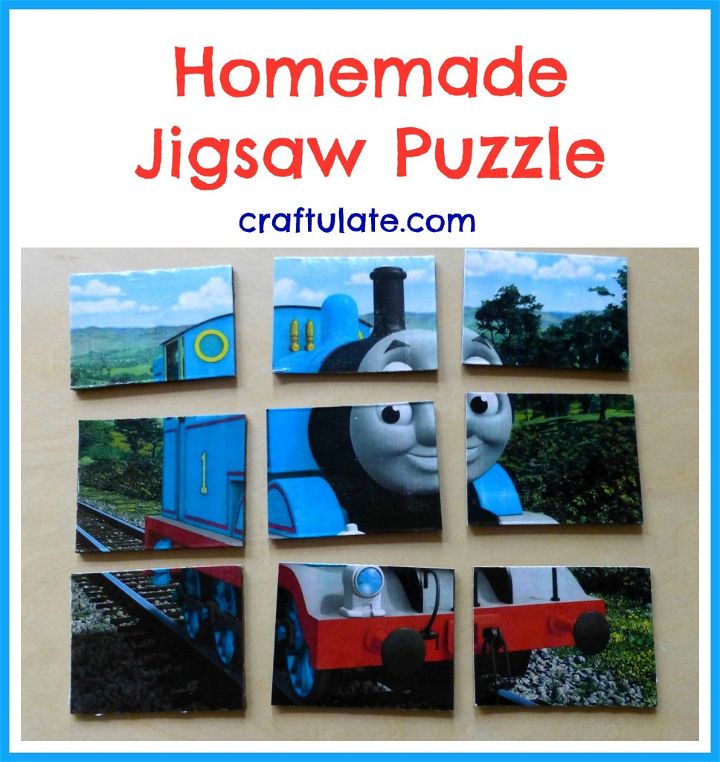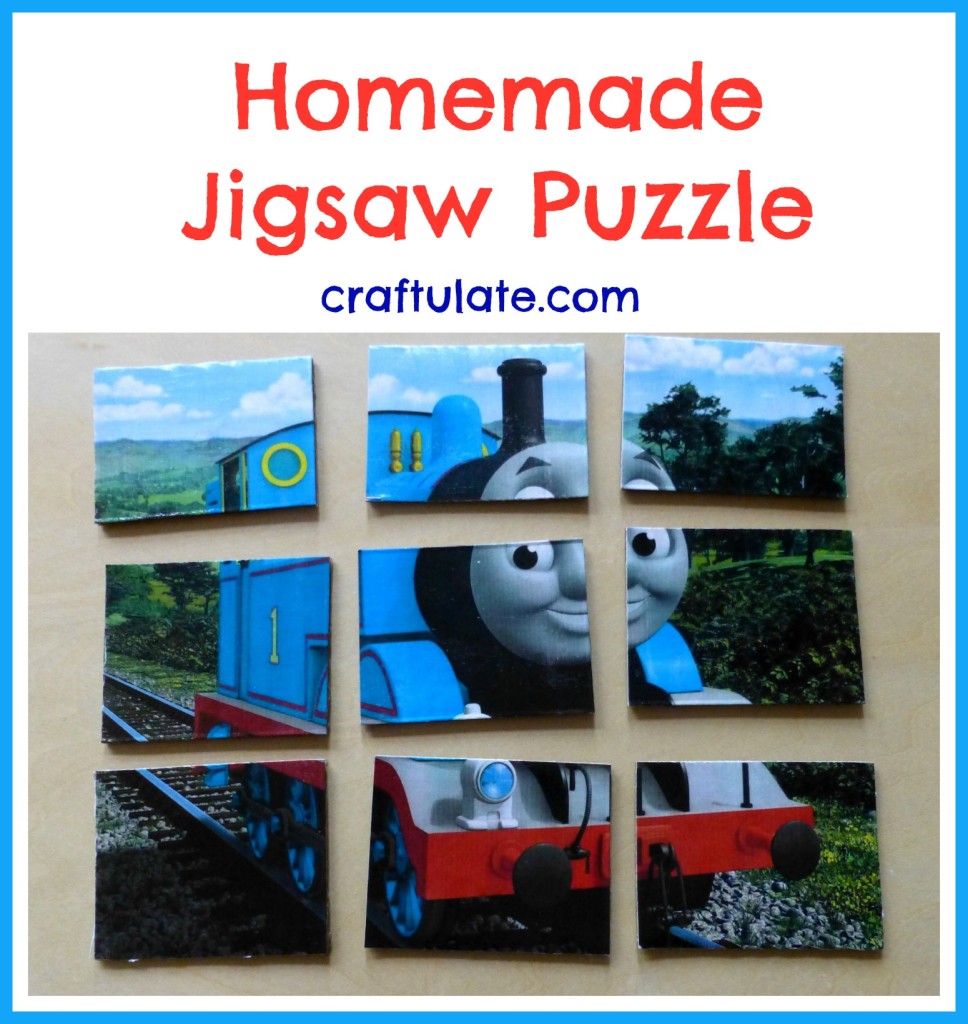 The following post contains affiliate links, which means that at no extra cost to you I can make a tiny bit of money to help support this blog. Thank you!
I printed out a picture of Thomas onto cardstock, then used ModPodge to glue  it to some corrugated cardboard (I used a flap from a large packing box). Then I added a couple of layers of ModPodge over the top to seal and varnish the puzzle.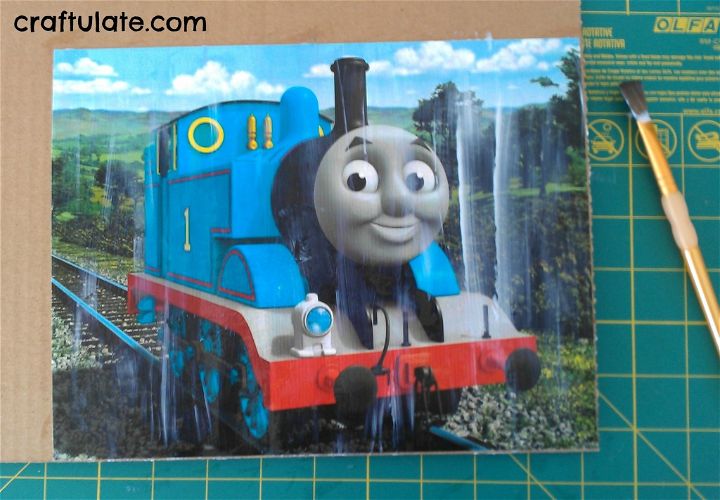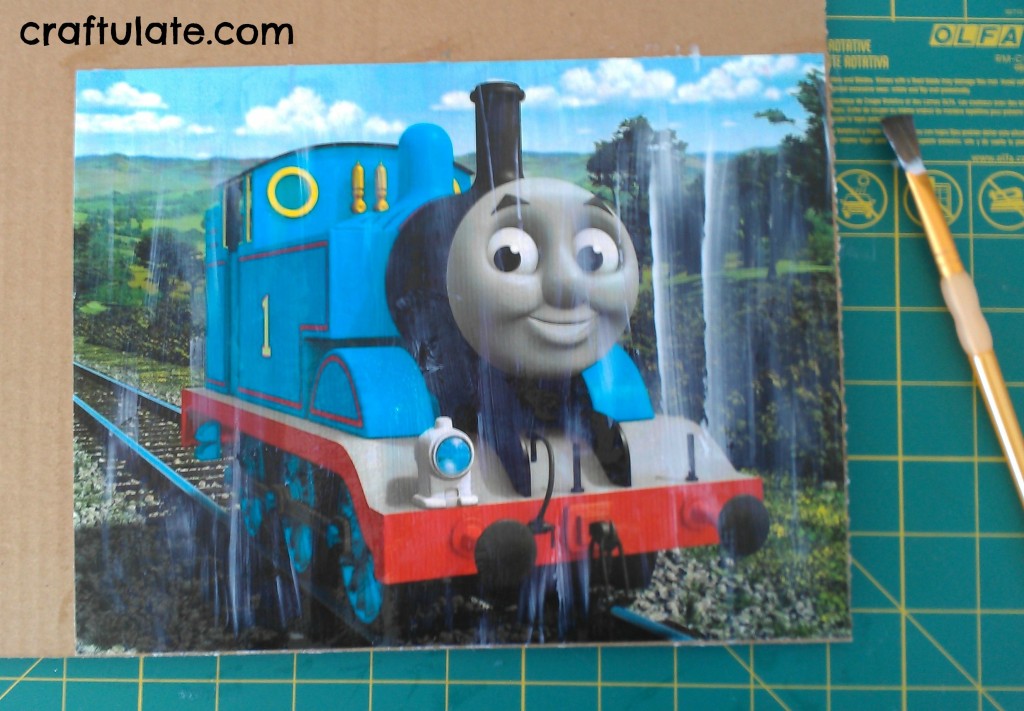 Once the varnish had dried, I cut out the image (just about managing to get it through my paper trimmer) and cut it into 9 pieces. I even got the ruler out to make sure they were (sort of) evenly cut. 🙂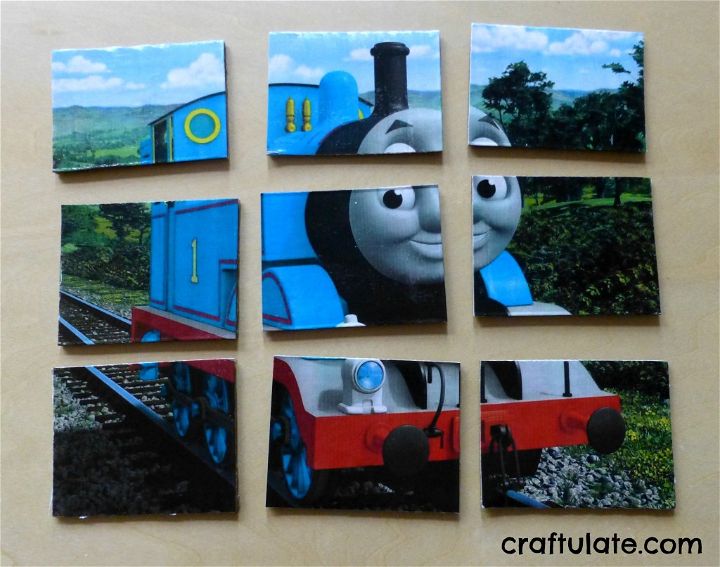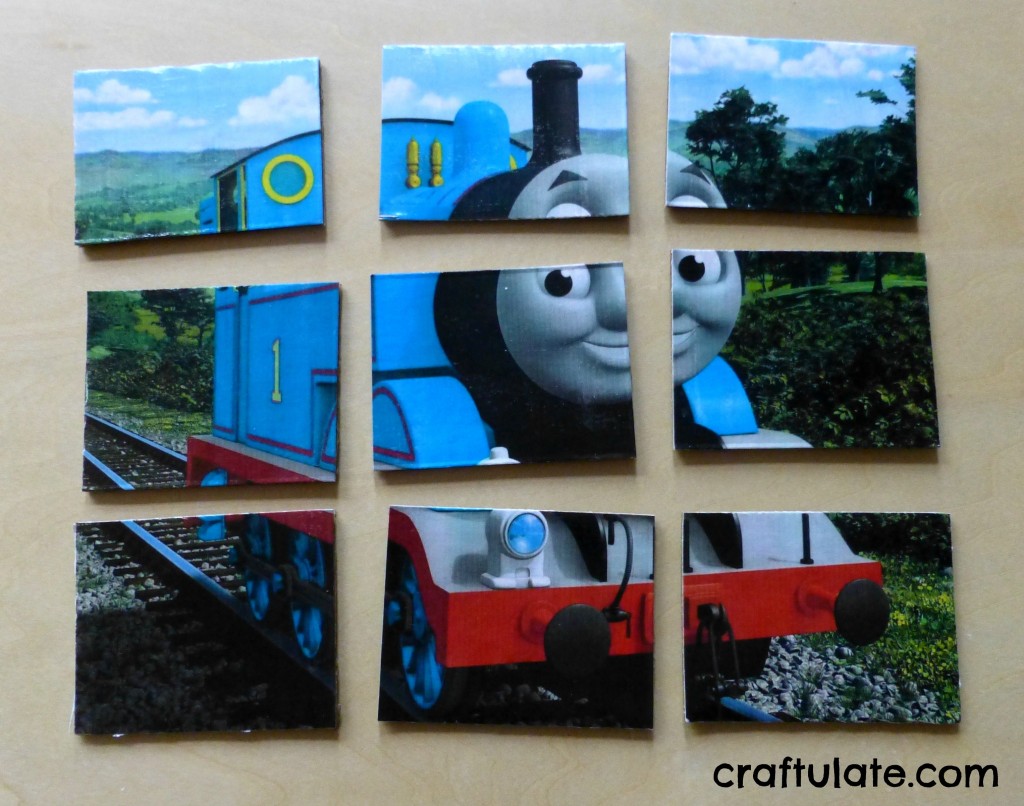 Actually I wasn't sure how many pieces F would be happy with (he's just turned 2). It can be hard to get the balance right – too easy and he gets bored, too hard and he gives up.
However, he immediately beamed when he saw it. He did have a go at putting the pieces together but did need some help.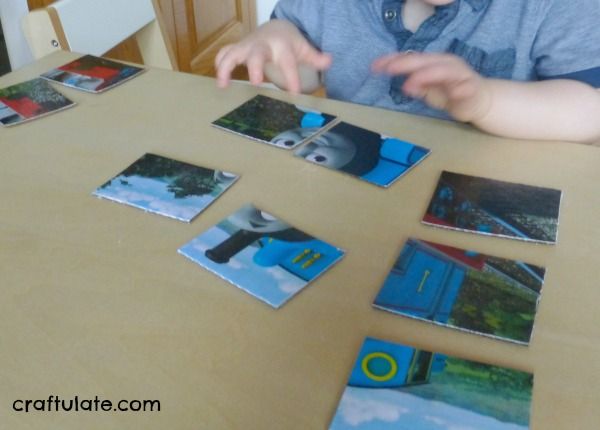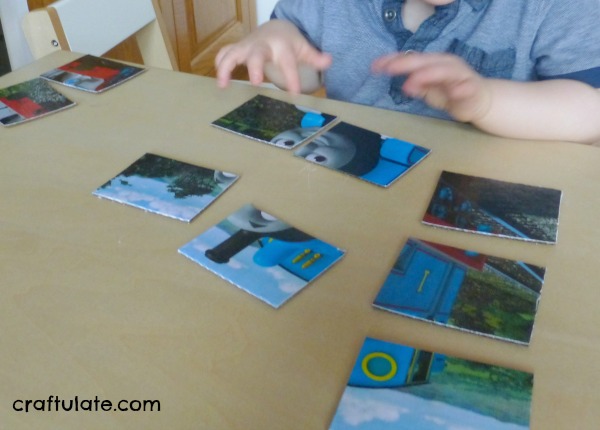 So right now I think it is a little too hard for him, but we'll keep trying!
This activity was part of our Blue Crafts and Activities week.